Your interview course helped me land my second DREAM JOB! I actually have 7 years experience but it has been 5 years since my last interview. I know your books helped me get my first dream job in surgery, so when I went back to review them I found your new course. My new job offer is for my first-choice company in my first-choice location and my first-choice schedule for the salary I asked for. No...

Show more
I really appreciate this Nursing Report Basics course you offered. I am a new nurse and report has been one of the most dreaded events of the shift for me...giving to the oncoming nurse. I took notes and will definitely watch again to learn it better. Thank you so much for offering this knowledge and tips.
Hi Kati- I am a new grad nurse on a neuro floor and I took your Neuro Wise course and the New Nurse Masterclass. I have never worked in acute care before, and your courses have been extremely helpful to explain the flow/day in the life of acute care nursing and how a hospital works. The neuro course has been spot on in covering the disease processes, procedures, diagnostics, labs etc. that are th...

Show more
I completed this course during the first six months of my ICU new graduate program, taking my time as those were busy days and nights! I truly appreciate the detail and effort put into creating these modules. This course has already proven to be a boon in my practice and has enhanced my safety as a new graduate nurse in the ICU. Thank you!
The Master RN class helped me navigate through my 1st 6 months as a nurse who works on the ortho/med surg floor. I gained valuable insight and utilized many of the tips from the course. I recommend it to anyone who is just starting out as a new nurse. I plan to check out other courses as I feel the content is fully relatable.
Nursing Report Basics helped to confirm the things I was doing right and gave me ideas on how to be better. I like the section about how to deal with a rude off going nurse because I dealt with that recently and it really bothered me. Now it doesn't phase me at all and I know how to prepare myself for nurses who are condescending like that.
Wonderful course with tons of important information.
Really appreciate this course. I found all the details useful and helped me make connections for rationales. Loved that I could listen and read along.
Amazing content and advice. You hit all the point that I fear and face during report hand off and receiving. I am two years into bedside nursing, but this is still extremely relevant and I wish I watched it when I was a new grad! Thank you so much :)
I just saw the Med-Surg overview!! It was very helpful! Thank you so much for taking the time to share your experience and insight!!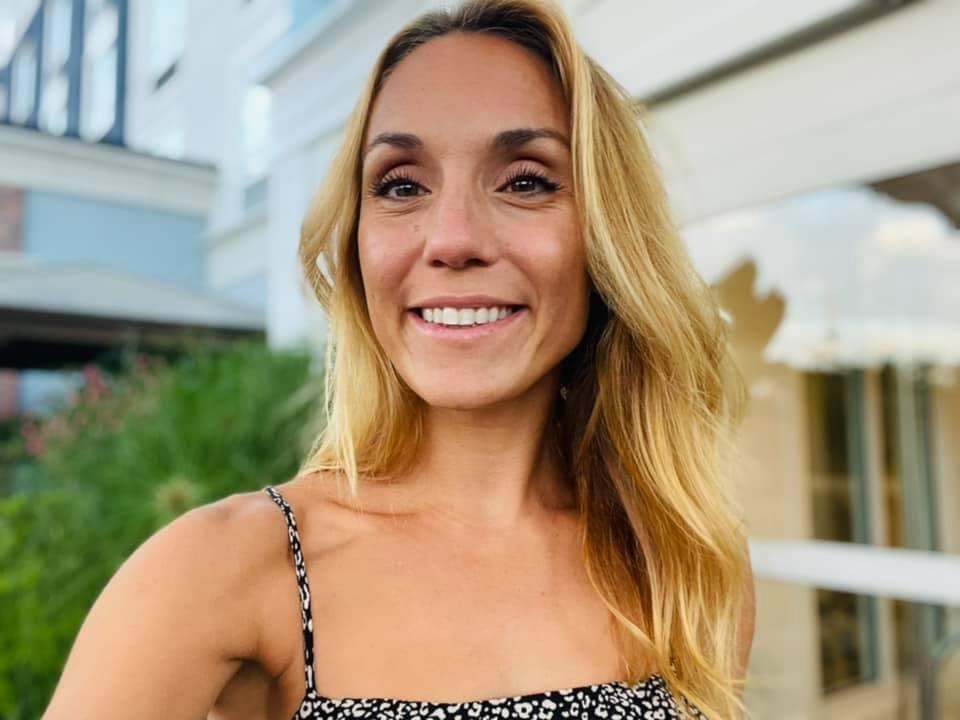 I really appreciated the simple tips and advice when giving and receiving report. My first day off orientation is tomorrow so I'm looking forward to seeing how these tips go! :) definitely made report seem less scary!
Great course. Easy to follow and information is very helpful to care for cardiac patients.
Great introduction to ECG rhythms before I begin training for the CVSICU!
Being a new RN on an orthopedic floor, This course has been very helpful. Not only have I reviewed the materials in this training at the start of my first year, I have referred to it several times throughout my first year and it has helped me understand how to effectively and safely care for my patients after various orthopedic surgeries.
Great course, very helpful for refreshing and reviewing material for the ICU.
Nursing Report Basics was very helpful and informative for a new graduate, thank you so much and I can't wait to see your other videos.
As a new grad in the ICU this course helped me tremendously. My ICU preceptor can only give me so much info in such a short time so this course really helped me understand things in a deeper level, breaking it down to my level of understanding.
This course was amazing and really helped me understand my post-stroke patients better! I work in a critical care step-down unit and we see many conscious stroke patients. Before taking this course, I was unaware that peak swelling after an ischemic stroke is day 3. Now I have a better understanding of what to expect from my conscious post-stroke patients as well as what an abnormal neuro assessme...

Show more
This course helped me in the initial stages of becoming an ICU nurse. It has been almost two years now and I have checked back in with these modules to refresh and still find new information that helps me at work. Thank you for developing this program!
Very helpful for new grad med-surg nurse. The floor can be stressful and busy and I think this will help me get the hang of things a bit faster.
Amazing course. So well organized and helpful. I needed brushing up on what a good neuro assessment looked like and this course broke down the lessons in a very structured and organized way.
This course was helpful for a nurse switching to the med surg specialty from a different specialty.
As a New Ortho Nurse, having worked at Home Health and Rehab Facility for more than 15 years. I have decided to go back to Hospital settings. I really needed courses that I can review to be able to transition safely as Ortho Nurse. I give 💯% review. FreshRN Ortho Nurse courses has been a awe blessing to me. Love you Kati!
The information was thorough enough to point me in the right direction as a new nurse and give me a good foundation to build my nursing knowledge on. Thanks!
This course was very helpful to my transition of the telemetry unit into the ICU. Thank you!
I appreciate the time you took to provide us with this mini course. It was very helpful and made me feel a little more confident with report. We tend to get the entire pt hx and it becomes a bit cumbersome when not all of it is relevant to the pt's admission. Thank you so much!!!
I just wanted to take a moment and write to you that I am really enjoying the A fib email course. I have been an RN for just over two years and started my career on a tele unit. Due to the COVID pandemic, our unit has seen an increase in med surg overflow patients and the result has been less emphasis on cardiac centered education for new grads. Your paid courses and email courses have been so he...

Show more
[NEW NURSE MASTER CLASS] When asked what resonated most in the course, an anonymous user said: Self-care and the security of not doubting your own intuition with a patient, and not to feel bad about escalating something due to it.
Jessica M., R.N. (Med-Surg)
[NEW NURSE MASTER CLASS] I used this course in conjunction with my new grad RN orientation program... there were definitely some challenging days at the hospital, but I was able to ground myself and ease the stress and anxiety by reviewing/replaying certain segments. How to navigate relationships with patients, coworkers, etc., along with self-awareness and self-care tips were very beneficial. ...

Show more
In response to a feedback survey, an anonymous student confirmed that 'Neuro Wise' covered the right amount of material, was beneficial, and was worth more than they paid!
The Fresh RN Hired course significantly increased my confidence and preparation for job interviews, leading me to secure my first job immediately. All the content especially Question & Answer Database with videos, they helped me a lot in preparing my interviews.
[CRITICAL THINKING] I am new to the ortho-neuro unit and haven't been in the hospital in 10+ years, though I have been a nurse for 19 years. I am relearning many things I used to know, and this course has definitely helped me as I regain my footing in the hospital. Thank you.
I love everything I have found on your website/blog post and podcast! I never knew I could find so many things to guide my career. ON TOP OF THAT its free information! Thank you. Thank you for genuine advice, tips and tricks, and knowledge that you can't find in a nursing school textbook.
BEST resources for new grad nurses! Practical, logical and delivered in a caring tone that encourages me. Thank you for providing quality information.
I really got a lot out of your stuff about giving report to the nitpicking nurse. I've been a nurse for six months and I've been working four shifts a week. The job is hard and I'm learning every shift but I've found the stuff I take home with me is not the rapid response or code but a nasty nurse at shift change. Just two days ago on my fifth shift in six days I had to wait forty-five minutes to ...

Show more
Caroljna Orellana Carvallo
[HIRED] For me it was life changing, I used to commit a lot of these mistakes without knowing... was super helpful. Particularly the resume templates, and all the videos with question and answers.
[CARDIAC CONFIDENCE] All the different forms (audio, video, PDF, following along) of teaching are very helpful. Kati is good at putting the learner into a mental scenario so we could imagine how things might look in the real place world. Very helpful. Jeannie's input and expertise helped to solidify the learning. Thanks to both of you. I'm an educator in the hospital where I work and I have gle...

Show more
[CARDIAC CONFIDENCE] I will highly recommend this course to all my friends, I love the way you explain things in real world situations to help build knowledge and understanding. I'm not a brand new nurse, but this course was still extremely beneficial to help refresh or solidify some things that I already know and build upon that knowledge... this course will help me be a better nurse!
[CARDIAC CONFIDENCE] As a new grad RN about to start work on a cardiac floor, I felt like this course provided me with a great refresher of some content from nursing school, plus some more in-depth information and skills related specifically to cardiac. I am feeling much more confident about my first day! Thanks Kati and Jeannie!
[CARDIAC CONFIDENCE] I have been a nurse for 25 years. I took this course just for fun and I loved it. I only regret that it was not around when I was a new nurse. All nursing schools would be so much better if they incorporated your course! You hit the nail on the head for nurse training. Very clear explanations and invaluable tips. There is no comparison to learning from the best and I believe ...

Show more
[NURSING SKILLS REFRESH] Real world examples and tips from experienced nurses. It was very interactive, fun with the equipment and environment similar to that of the hospital. Great for nursing students and new grads.
[ORTHO STRONG] I really enjoyed this course, I learned a lot.
[ORTHO STRONG] Very informative and easy to navigate! I loved the practical tips for conversation with the physicians.
[ORTHO STRONG] This course was perfect. I'm starting on the ortho floor in a few weeks and getting all this information beforehand has helped decrease my anxiety. It is good to know how to address patient's concerns and questions by learning this information.
[ORTHO STRONG] All content was very informative and helpful.
[CRITICAL THINKING] Each module had something beneficial to take with me on my daily walk as a nurse.
[CRITICAL THINKING] It was helpful that factors that can contribute to developing critical thinking skills were tackled separately and then pulled together in actual examples. I found it helpful that there was a video and an audio file so I could hear the same key points twice, which helps me with retention.
[CRITICAL THINKING] I loved this entire course! The areas of time management and prioritization are extremely beneficial and helpful. I also love how you emphasize the importance of being kind to yourself! I had a terrible nursing program experience that negatively changed me as a person and nurse. I'm trying my best to look forward but seem to be struggling with it.
In response to a feedback survey, Rebekah confirmed that 'Neuro Wise' covered the right amount of material, was priced correctly, and was beneficial!
[NEURO WISE] Lots of great information that covers a wide range of neuro nursing information. Relevant information I can review at anytime.
In response to a feedback survey, Theresa confirmed that 'Med-Surg Mindset' covered the right amount of material, was priced correctly, and was beneficial!
[MED-SURG MINDSET] This was a very thorough course for a new RN like me who started on a med-surg floor. I appreciated the great detail that went into making this course. I loved the handouts and will continue to use them in the future for quick reference.
[MED-SURG MINDSET] Even as an experienced nurse this was a helpful refresh! A lot of nursing school involved learning and dumping info for tests, it is a nice review once you are actually working and using the information weekly in a healthcare setting.
In response to a feedback survey, Christina confirmed that 'Med-Surg Mindset' was beneficial, covered the right amount of material, and was worth more than what she paid!
[MED-SURG MINDSET] This course has helped alleviate my pre-shift anxieties, and the clear, to the point, creative teaching has actually stuck and I can apply every single module from this course to each shift. In med-surg, there is such a variety of patients and varying reasons that they are in the hospital. It is not possible to know it all, but this course gives me a foundation for SO many diagn...

Show more
New Nurse Master Class empowered me with knowledge and practical skills to smooth my transition from nursing student to registered nurse. It was well worth my money and time. I used the information from this course daily in my new job as a Med Surg nurse and know I will continue to reference it as my career continues. Specifically, it helped me to build confidence, have realistic expectations for ...

Show more
[BREAKTHROUGH ICU] Thank you so much for this course!! This course turned an avalanche of information, that I would have had to look for myself in multiples sources, into a small hill of information that I was able to clearly understand. It was very straight forward and anticipated my needs for a new ICU nurse. It allowed me to ask questions, and brought me so much clarity when it came to wor...

Show more
[BREAKTHROUGH ICU] I'm a recent RN graduate. I have NOT obtained a job yet in ICU, but I purchased the course to have some advanced knowledge as to what to expect. I'm a very proactive person, and I believe this coarse should be purchased before entering into a ICU position. Also study this information everyday like your studying for a nursing exam. At the beginning of my day I always did a mock n...

Show more
In response to a feedback survey, Layla confirmed that 'Breakthrough ICU' covered the right amount of material, was priced correctly, and was beneficial!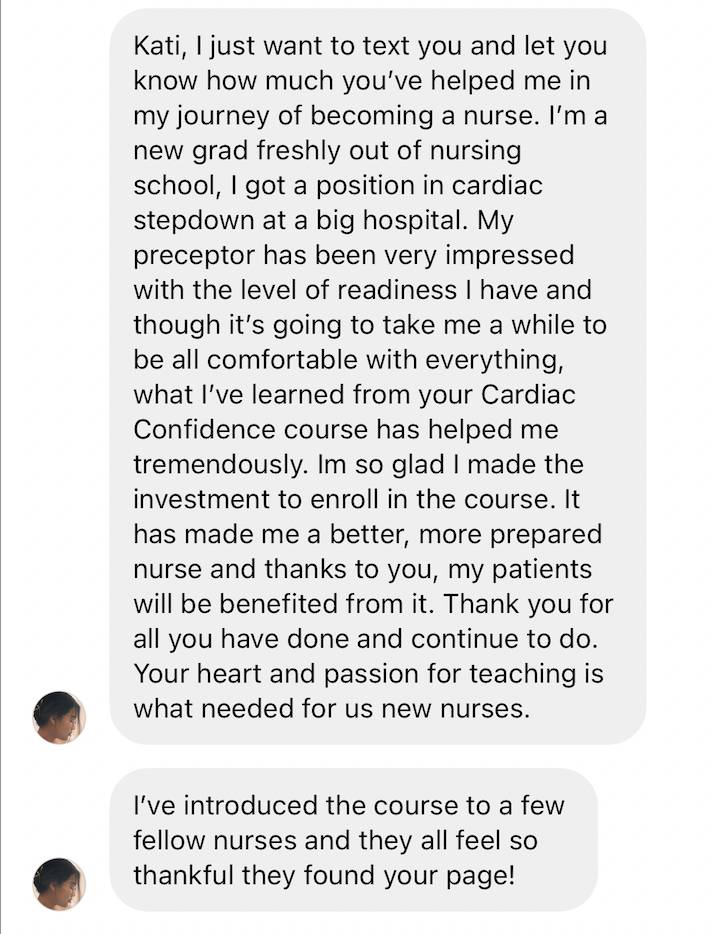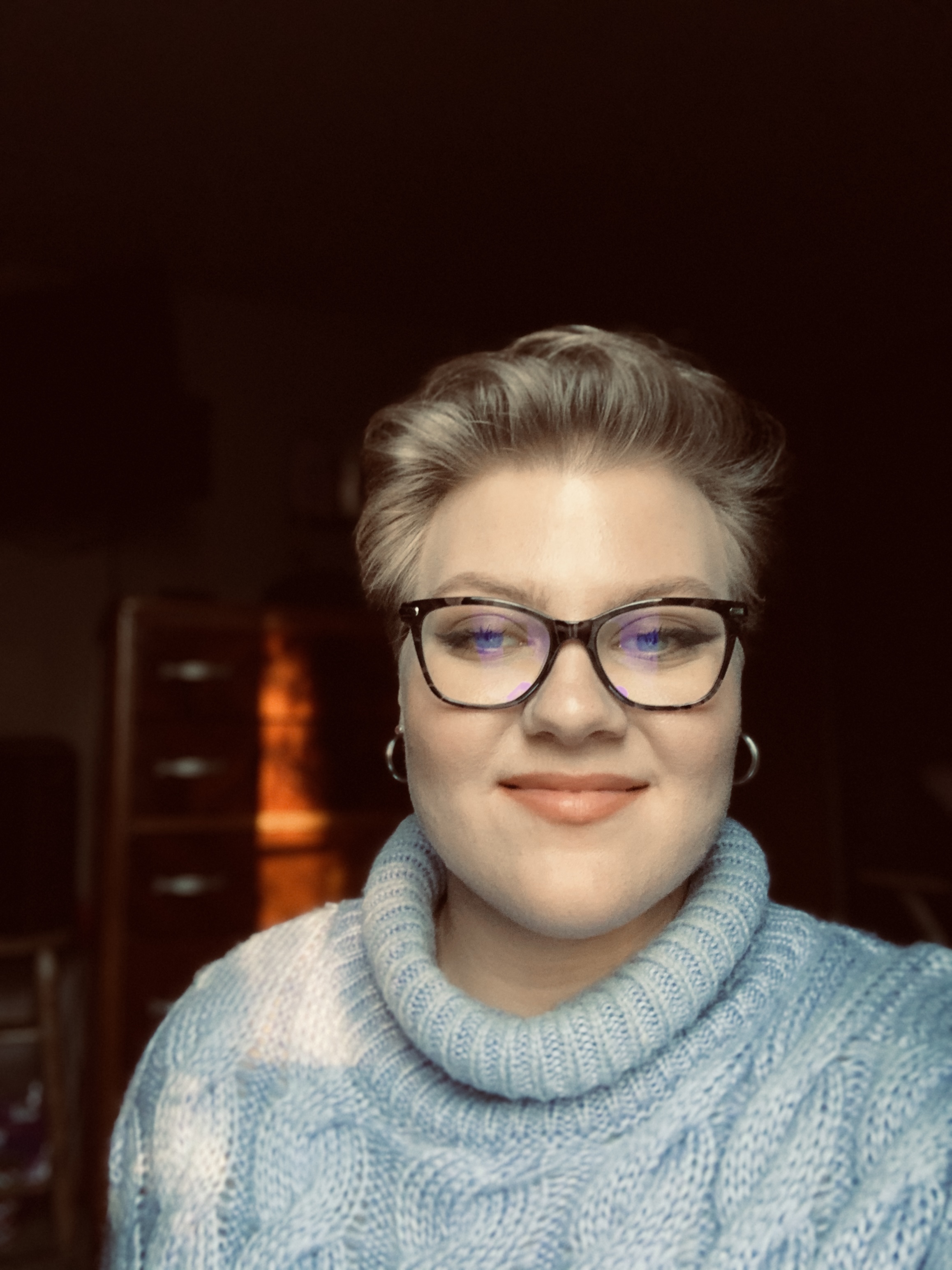 Hi Kati! I took the Nursing Report Basics course and I absolutely loved it. It helped me understand what the purpose of report actually is and what you should be focusing on when giving report. As a new grad nurse finding out what you should be focusing on when giving report makes it so much easier. Knowing what to focus on also makes it smoother when giving report to the oncoming nurse. I love ho...

Show more
Carolina Orellana Carvallo
[HIRED] This course was amazing, I'm a foreign nurse, and I was looking for my first job after passed the nclex, and I could recognize a lot of mistakes that I used to do while I was looking for jobs in my country. I learned a lot in every meaning, super grateful, and of course, I got the job!! Thank you so much 🙌😊
[NURSING REPORT BASICS] Great review of taking and giving report and how to deal with the RN's whom you are giving report
[CARDIAC CONFIDENCE] I have found that Kati has hit the mark in so many ways for the support of new and soon to be nurses. As an educator at my hospital I have been inspired with many different ways to reach out and teach the new nurses that come to our hospital. Thanks for the ideas and inspiration. I highly recommend FreshRN. Thank you Kati and Stay Fresh 🙂
[BREAKTHROUGH ICU] Where to start, the teacher, the content, the delivery... everything was awesome. Thanks for being so passionate about what you do and being so willing to share your knowledge, in a way that is really accessible. It's an excellent course and I hope you get to take far and wide.
Using your HIRED course as a guide, I crafted a resume and cover letter and was promptly invited to an interview. I was expecting a one-on-one interview with the manager, but it was a panel interview with four people from the ICU. I'm so glad I listened to your podcasts and went through the "HIRED" behavioral interview questions - I was super nervous, but also felt very well prepared. And clearly,...

Show more
I took the ICU drip for beginners and loved it! Although I am not a new RN, I found the content and rationale easy to follow. I have worked on a Med-surg unit and now the OR and I found the lesson on specific medications a great review. Thank you for making this an interesting read.
[BREAKTHROUGH ICU] I would 100% recommend it. It targets especially new nurses coming into the ICU. Ashley and Kati address all the important concepts to know as a new nurse in the ICU. You don't feel like your head is going to explode because the information is presented in a way that is concise and only what you should REALLY know as a new nurse is addressed! They talk also about soft skills,...

Show more
Holy crap Ashley! Your ICU course is saving my life right now! I just had my first three shifts in the ICU with a patient post open-heart. She ended up having an ischemic bowel and had a bowel resection so I saw the crazy labs that show metabolic acidosis and she was put on CRRT for a while due to her kidneys shutting down post-op. She was put back on a vent after her bowel resection so I got to s...

Show more
[BREAKTHROUGH ICU] Helped review the simple stuff to provide a greater understanding- many multiple little moments where I understood what was ordered and why- esp so I could better explain to patients.
[BREAKTHROUGH ICU] The portion of the lessons regarding maintaining boundaries were extremely helpful in providing me with confidence and validation when working alongside my colleagues and providers.
[BREAKTHROUGH ICU] It kept me humble knowing it takes years to perfect your craft as an ICU nurse!
[BREAKTHROUGH ICU] I think I liked it because it made me feel like I was able to take my learning into my own hands. I felt I had done as much as I could to prepare for the transition.
[BREAKTHROUGH ICU] I could not wait to finish this course (in a good way). My orientation was going fast and this Breakthrough ICU course gave me so much needed information that was somewhat lacking from my orientation at work. This course exceeded my expectations. It took me longer than 6 weeks, but I made sure to finish all the way through because it is so beneficial. This course touches on ...

Show more
[BREAKTHROUGH ICU] Very informative.
[BREAKTHROUGH ICU] Super helpful to have this content alongside my new grad program. I really appreciated the weekly worksheets and things like the "common ICU drips" list. This really helped keep me focused and learning on my days off.
[BREAKTHROUGH ICU] Loved this course! I learned a lot! Wish there were more photos, case studies, and practice questions! I would recommend this course to other new ICU nurses!
[BREAKTHROUGH ICU] Loved the course and will keep referring back to it week by week of orientation! I would love more photos and videos though! Thank you!
[BREAKTHROUGH ICU] Hi ladies overall great content! I really enjoyed the latter half of this course, the first few episodes were like another member said, not really for me (although my previous experience is as a tech and not a nurse). I really appreciated that portion being "dripped" down to us and enjoyed the way you explained it. I know you all are really busy and may not get a chance to li...

Show more
[BREAKTHROUGH ICU] Amazing content
[BREAKTHROUGH ICU] I appreciated the simplification of ABGs.
[BREAKTHROUGH ICU] I learned so much, even as a tele nurse!
[BREAKTHROUGH ICU] Great course to get exposure to new medications, processes, machines and protocols that will be found in the ICU. I appreciated the brevity, but at the same time I would more in depth look into how the medications work. I really enjoyed the focus on emotional coping and growth. It is a very overwhelming and intimidating unit. The reminder that this will be a process has been ...

Show more
[BREAKTHROUGH ICU] Great and simplified content that is easy to follow for someone who has recently switched from medsurg to critical care nursing.
[BREAKTHROUGH ICU] For how complex critical care is, this course taught me in the most SIMPLISTIC way. This was such a great class to get down to the basics of how ICU works. So grateful and recommending this course to every new ICU nurse/grad I know!
[BREAKTHROUGH ICU] This course not only made things easier to understand, but also helped to ease a lot of my anxiety going into critical care as a new grad. I felt that my challenging emotions as a new grad were validated, and this was a safe place to learn and ask questions.
[BREAKTHROUGH ICU] Very good course. I wish I took this course before the ICU orientation.
[BREAKTHROUGH ICU] I feel like this course helped me familiarize topics that I would be exposed to in ICU. I feel more confident in my abilities to navigate in the ICU.
[BREAKTHROUGH ICU] This course was amazing and really helped with a good base to walk in looking less like a deer in headlights! Anything that flew straight over my head I listened to after I experienced it on the floor, and it helped solidify what I was learning in practice!
[BREAKTHROUGH ICU] This course solidified my understanding from nursing school and gave me a head start at my first ICU position.
[MED-SURG MINDSET] This is the BEST online course I've taken. I was working as a psych nurse (international graduate). I recently got a job as a med-surg nurse so I was looking for online course or material which could help me in my new role. I found this one and It was exactly what I needed. I really enjoyed the course and learned a lotttttt from it. The content is well organized and focused o...

Show more
Everything good helped me
[CARDIAC CONFIDENCE] Excellent class for new graduate RN like me that got hired on a cardiac floor.
[MED-SURG MINDSET] I found this course to be very helpful to me as a new grad. It pointed out and helped me better understand the important aspects of nursing care for a medsurg patient. I'm already a busy mom of two kids under 12 while navigating through a new career, so I appreciated that this course was self paced without any pressure to complete by a certain deadline.
[NURSING REPORT BASICS] Been a nurse in SNF for 2 years and would like to go eventually to Med Surg. Giving and receiving report is my weakness since english is not my first language. This course help me to be more calm and not take things personally.
I am a seasoned nurse in many areas of nursing but have never worked on a cardiac specific floor. I stumbled upon FreshRN and decided to try out the Cardiac Confidence course. This helped me quickly gain knowledge and confidence in caring for my cardiac patients in addition to being able to explain meds/procedures to patients/family members in a way that they could understand. Highly recommend.
[NURSING REPORT BASICS & TELEMETRY BASICS] I am an RN with years of experience in Skilled Nursing Facilities and Community-Based Case Management. I hope to eventually work in acute care but I needed a "refresher course" as it's been years since my last clinical rotation at a med-surg/cardiac unit. Having worked as a registry nurse many moons ago, I understand that the shift reporting in my ...

Show more
Learned a lot. Thanks for the audio and text options!
[BREAKTHROUGH ICU] Great resource for a new ICU nurse!

[CARDIAC CONFIDENCE] Oh yes, this course is awesome. I went from not being able to understand why my patients were at the hospital, to giving a confidence report.
Just finished "Nursing Report Basics." Even as a seasoned nurse, I love these review courses from Kati's perspective--I always pick up something new that I can use. I also appreciate these courses to use with any preceptees and nursing students; it's nice to be reminded of things that newer nurses may be particularly concerned about and that we can help them with.
[CHARGE NURSE JUMP START] Great course for charge nurses!
[CARDIAC CONFIDENCE] Very informative. I love the videos that was shown. I been a nurse for years and still learning new information. I don't work in the ICU setting, but it is great to have an understanding about what's going on before coming to a step down unit.
I went throught the Hired course and wasn't sure at first if it would help. I'm more of a mediocre job interviewee mainly due to nerves during the interview process. I can say without a doubt that this course helped me become more confident during the interview process. I felt like I was more professional as well as able to show them who I am as a nurse during the interview and while job shadowing...

Show more
[CARDIAC CONFIDENCE] Very good course! Simple and what new graduate nurses need to know about the CVICU!
[NEURO WISE] Great course! Very informative!
[NURSING REPORT BASICS] This mini course really helped me. Keep up the good work! Thank You
[NEURO WISE] I enrolled in this course to help me be more prepared for my new job in the neuro ICU. Although I don't start until December, I have already had some success! I currently work in the neuro step-down unit. I noticed my patient was still on IVP Dilantin after about 5 days with no history of seizures. I remembered the course said you have a potential risk for seizures if your stroke i...

Show more
Kati is a great educator - I would endorse anything that she has made.
[NURSING REPORT BASICS] This course was very informative. I love it!
[NURSING REPORT BASICS] That was so helpful! I am on day#2 as a new grad on a med-surg floor and I feel like I don't understand anything of what's going on for the pool of patients assigned to my preceptor. I can now see how I can better prepare myself before getting handoff reports with my nurse. I like how you focus on what is crucial. We can so easily get lost into the details. Thank you :)...

Show more
[NEW NURSE MASTER CLASS] Hi Kati, I thank God that I found you and the help and encouragement you offer. This was truly an answer to prayer for me! I am learning so much in this course so far, and it has been worth every penny. The breathing techniques have been extremely helpful. I am a little over 2 months into my orientation as a new graduate nurse. Due to covid, I literally had only virtua...

Show more
[MED-SURG MINDSET] This course does make me feel more prepared for a soon-to-start med surg job because I certainly missed a lot about how hospitals run during clinicals.
[MED-SURG MINDSET] This course fills a gap in the new nurse education market. It's insider knowledge that I didn't get from my preceptors. Also, being able to play or listen to areas multiple times was really useful to me. I use as a refresher when I haven't seen a particular case or dx in awhile.
[MED-SURG MINDSET] I found the course very helpful to my newbie nurse practice especially after losing time in clinical from COVID during school. My orientation was very quick paced and having the time away from patient care to properly digest and review important material was key to developing my confidence and skills. The emotional support and normalizing of how stressful those early months c...

Show more
[CARDIAC CONFIDENCE] I will be starting my unit orientation as a new grad RN in a Cardiac Surgery unit. This course is really helpful! Every topic and module is very informative!! I must say it increases my confidence. More power!
[CARDIAC CONFIDENCE] I had my first patient who was admitted for a carotid endarterectomy the day after I had completed that part of the course. I felt much more confident that afternoon when I was going over his discharge instructions and education!
[CARDIAC CONFIDENCE] I am so glad the updated version includes some IV introductions because in school they didn't really teach me much on IV. To have a professional talk me through and explain the whole process so cohesively is so helpful. I continue to go back to the course to review the materials and find it very handy to have all the common cardiac medications, procedures available for me. ...

Show more
[CARDIAC CONFIDENCE] It was beneficial, this course was done with new graduates in mind.
[CARDIAC CONFIDENCE] As a new CVICU nurse from the COVID generation, this is a game changer!
[CARDIAC CONFIDENCE] In the weeks leading up to my first bedside job, I was very excited, but also nervous about the steep learning curve and how few practice hours on the floor I had gotten in schools. FreshRN kept me feeling excited about this new chapter in my learning and my career, and gave me both the skills that I needed as a trainee and as a new nurse, as well as the confidence that I c...

Show more
[CARDIAC CONFIDENCE] I've been able to apply the course in managing care as well as doing better patient education for my patients. Do it! Don't hesitate and just purchase the course! It's pretty awesome!
[CARDIAC CONFIDENCE] Just do it! I feel much more competent about the care I'm giving my patients and what to expect when things don't go as expected.
[CARDIAC CONFIDENCE] It's worth the money and taught in simple terms and made interesting.
The Cardiac Nurse Crash Course is fun and FULL of information!
[CARDIAC CONFIDENCE] You won't regret it. The information is presented in a fun way.
[CARDIAC CONFIDENCE] Go for it.
[CARDIAC CONFIDENCE] As a new orientee, I can say this crash course has been my saving grace at a pocket glance!
[CARDIAC CONFIDENCE] This course has given me more confidence when I'm at work, especially as a new grad RN. I only wish I found this earlier!