It's difficult to point out exactly what the best part of Mentor Mesh has been. There are so many wonderful aspects to this community. The community is active, supportive, encouraging and always up for a conversation. I have met many wonderful professionals that have inspired me, pushed me in directions I never imagined, and kept me accountable on the goals that I have set for myself. At the same ...

Show more

I've been a MentorMesh member since early 2021. I've seen first hand the impact of this international community on it's members. MentorMesh builds confident leaders and mentors from the ground up. This community has authentic members from different tech domains who support each other on their tech journey.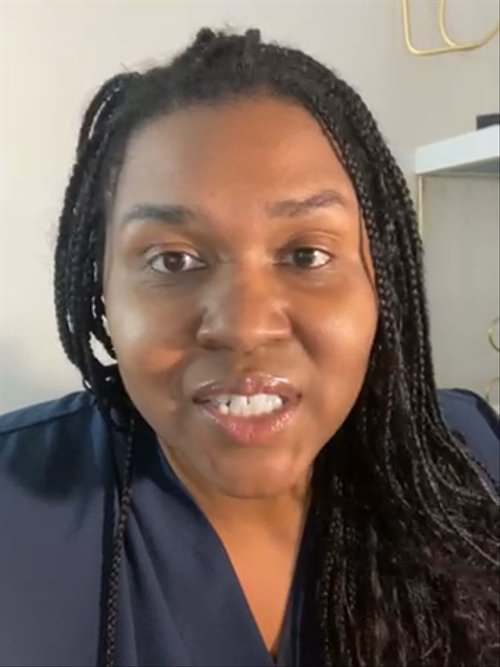 Mentor Mesh has been a wonderful place to learn and grow from others who are on the same journey. The community has helped me with getting outside of my comfort zone and becoming more visible in the "wider community" of LinkedIn Product Managers and employers. Having people to support and encourage you day by day, who are wiling to be accessible to answer your questions or jump on a call... is r...

Show more

I've been with the Mentor Mesh community since the beginning. This community is a big part of my software engineering career journey and continues to do so. Jae Taylor is an amazing mentor and he genuinely cares about this community and the members in it. Not only is Jae passionate about helping others, he gives practical and actionable advice. In my journey from transitioning from Marketing & S...

Show more

The best part of Mentor Mesh is the community! I have met so many wonderful, talented, intellectual, kind, passionate, and driven people online from all over the world. Lots of these individuals are already professionals in their field mentoring others. And others are here to learn about tech and share their experiences, struggles, wins, and even transition into another career like I did. I became...

Show more

The best part of Mentor Mesh is by far the community. This community is full of genuine people willing to take the time to share their professional advice and guidance, which gave me the confidence and direction to now evolve my tech career. Thank you Jae and the MM Community for changing my life. I will no doubt pay it forward.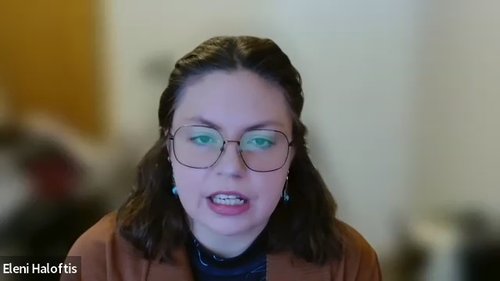 Mentor Mesh is the place you can find support for your career goal and meet valuable people. Despite being a new member of Mentor Mesh, every day this community positively impacts my career journey. Mentor Mesh's values and mission differ from other communities and boot camps. The first mission of Mentor Mesh is to help people to build personal branding and to be known by other people which gives ...

Show more
I have been involved with Mentor Mesh for about two years now. I'm so grateful to have met Jae who introduced me to Mentor Mesh in 2021. I have connected with a lot of tech professionals through the community and the inspiration and support I have received from the community has been amazing. Every time I feel the impostor syndrome, the Mentor Mesh community never fails to get me back on track and...

Show more
Joining the Mentor Mesh Community has been an incredible experience. Everyone is there with a mission, and it's remarkable to see how we can empower each other through building supportive relationships even in such diverse fields of interest! As I've interacted more within this network, it's become clear that having those meaningful connections helps us recognize our weaknesses and strengths so th...

Show more

I've been with Mentor Mesh since 2020 when I began my pivot from being lost working odd jobs with a degree I couldn't use to accruing several years of experience in the UXR field. Mentor Mesh has played a significant role in teaching me skills needed to operate in a tech work place as well as vital knowledge for how to land jobs through personal branding, networking, and leveraging LinkedIn.

I found Mentor Mesh in early 2021 between opportunities. I wanted a place to share and learn ideas for the interview process and applying for jobs. What I got was a supportive community who helped me find a voice, be accountable for the learnings and efforts I was focused on and meaningful connection with folks like me or who I look up to as I grow my career in tech. I'd not be where I am today w...

Show more
Mentor Mesh – The Place to Be… Looking back to 2022, among my greatest highlights was finding Mentor Mesh & connecting with Jae Taylor. His story is captivating & inspiring. I love his passion & kindness to help others grow & be successful. Jae is & has been a great Mentor to me & others. Attending the events, he hosts for free, has been the BEST mentorship I've had in my entire career. I lov...

Show more
I am grateful to find this platform on web and meet some amazing and chivalrous humans who are ready to help as and when possible and guide whenever needed.
Mentor Mesh is such a supportive network of experienced tech professionals and individuals working on career growth. Having a community for both giving and receiving support has kept me surrounded with positivity and perspective, and the evolving nature of the group keeps it alive. Opportunities I have been able to take advantage of include collaborating on a group product initiative, learning fr...

Show more

I met Jae in April 2022 on a twitter space and that's how I got to know about mentor mesh. I joined Mentor Mesh and I will say it has been one of the best decisions I have made. What I love about Mentor Mesh is the community support. It's a place where you find people from different career background offering support and help to each other. It has taught me about building in public, build a soli...

Show more
Great place to connect with mentors in tech helping individuals transitioning to tech. Opportunities to try out new ideas and get feedback. I enjoyed helping to create a project program that allowed people to gain some experience in the tech space.