Spotipo integrates perfectly with the two WiFi platforms we use which is great! (Aruba ION & UniFi). The WYSIWYG editor is extremely easy to use, I like the fact we can add our branding globally to all clients and most importantly (In my opinion), the support is always extremely helpful and is always able to resolve any issues we may have.
We have been using Spotipo for 6-7 years and recently migrated from their legacy system and we are very happy. We also migrated from a single server and split into three servers and Spotipo was there with us the whole time making sure all customer data transferred properly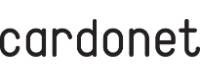 Pratik Patel
Operations Director - Cardonet
Cardonet are a specialist hospitality IT partner with operations in the United Kingdom and the United States. Our clients rely on providing great Wi-Fi to their guests and their marketing teams value the information that a great Wi-Fi captive portal can provide. Having explored an array of options, we found Spotipo offered all the functionality that we needed, worked with all of our access point m...

Show more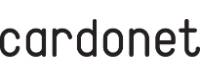 We at Jambu have been using Spotipo for almost 5 years now. This software has taken our wifi solution to a new level providing extra security, reporting and functionality. The Spotipo system has proven to be extremely robust with quick support when we needed it. Thank you to everyone at Spotipo and keep up the good work.

We do custom wifi for resorts. Spotipo has been extremely helpful with customer service support that is extremely hard to find. Quick response time is greatly appreciated when time is money. They are knowledgeable and offer personalized service. Highly recommend.