This course is great. Great resource to become a mobile engineer
I love Vadim's way of teaching. He does everything step by step and it allows you to know the full process which is perfect for a beginner like me.
This course is truly awesome! I already had some experience with React Native, but it was mainly the frontend part. Thanks to this course I was able to grow my backend and serverless skills. Now I'm more confident if I have to deliver an entire app. I really enjoyed the module about deploying the app into the store, most tutorials never talk about it and it is hard to find a real good guide, and it is a crucial part of the production delivery. The hands-on approach of the course is the best approach for me as it allow me to code along.
cristian alfredo bereciartua serpa
Great course! I really like the hands-on approach!! It helped me a lot to understand both Expo and RN-Cli. I didn't have time yet to check Office hours but it's a really nice idea!! Also the discord private community is awesome and very helpful 
Amazing content. Vadim is a great teacher for mobile products. Personally, I'm learning a lot about full stack mobile development after buying this course. This course gives me confidence to build my own mobile product in the future. I also learned a lot about aws, following this course. I hope,soon to send you a message with my own application developed using react native and aws. thank you Vadim!
This course is still helping me a lot. Very eager to see the following system and notification. Until now, the UI module and Authentication module are very important for me, but I am going to see the GraphQL module. About the hands-on approach is the best to learn. There is a topic that has recently is raising with my setting and is how I can update the libraries, react-native, Gradle, etc., and fix the inconsistencies. I think you should think to create another course with advanced topics, after finishing this.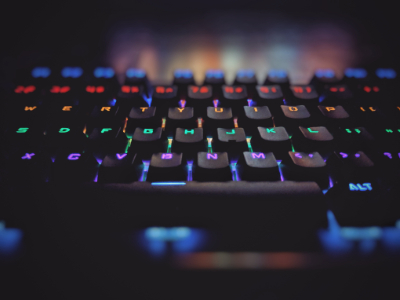 I've loved the course, it's helped me understand hooks, git, & design so much better! I'm not sure what the best module would be because all of them have really been helpful, I've loved that Vadim has been there to answer even the most minute questions as he'd rather us understand the technology than anything else.