@Megan_Bock @GabeBock Hi guys totally get it. My wife @RobbinsCreative is a real-estate photographer and we have 4 kids. We use @MangoDisplay and put our calendar on the tv for all to see.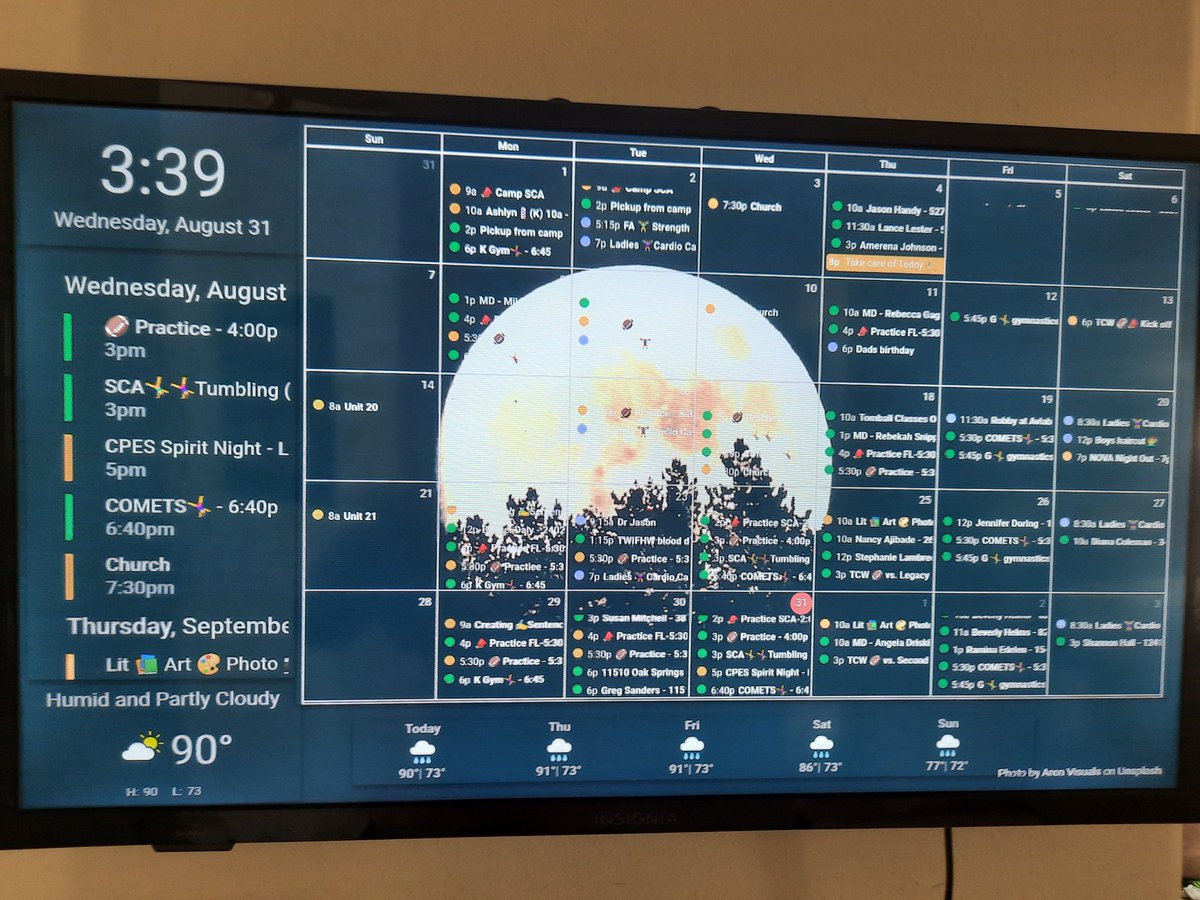 Fast and easy way to create a display with a Firestick
This app was the most elegant way that I've found to allow any TV to be turned into a high quality display. Pairing to the mango display environment was extremely easy, and once I had the hang of how the web interface worked, it was very intuitive to add widgets to create my home display. The developer (and CEO) was extremely responsive when I had questions, and seems to be actively working to further develop and expand the environment. Overall, I'm a very happy subscriber.
I use it on an Fire TV and it was super easy to download and set up. Helps keep me on track for work. I will be building another one for the family wall.