Your program has helped me so much. I believe the vast majority of FAI patients should probably be doing your program instead of the doctor -prescribed treatments for FAI syndrome. 

 

This experience has blown my mind, because I grew up believing I should always trust my doctor. Perhaps financial incentives are to blame for why so many orthopedic doctors prescribe surgery for so many patients who simply need to work on their soft tissues in order to heal. 

 

A friend referred me to Upright Health because my left shoulder was in a constant spasm and the fingers of my left hand were going numb. MRIs had indicated I had cervical spine pathology, and three different doctors I consulted with expected that surgery would be the only solution and there was not much else I could do… 

 

...In the first session with Matt, there was an obvious improvement in my hand and neck symptoms. After a month or two I was feeling very good and no longer suffered the distraction of pain and numbness during my busy workdays.

When I found out that I had FAI and was given surgery as my only option to fix my hips, I looked for an alternative. I found the FAI Fix. After following the program for about two to three weeks, my hip mobility increased while my crunchy hip pain steadily went down. The FAI Fix program really opened my eyes to how important strengthening the muscles around the hip joint is, specifically the glutes.  




Strengthening the glutes has been every bit magical for minimizing my hip pain. My problems were the classic pinching feeling on the front of my hips when I flexed. It hurt to stretch in a pike position, and I couldn't sit comfortably in yoga child's pose with my knees together without a lot of pain. I was told that I needed surgery. The doctor told me that it wasn't an immediate need, but that it was inevitable as the pain would only get worse and inhibit me from doing all the wonderful active things that I wanted to do. My hips are holding up pretty well, and we're 8 months since I was told everything was just going to get worse and that I'd need surgery. Now I can sit in a pike stretch comfortably and even child's pose with knees together. I no longer have pinching in my left hip during flexion. 

 

I get slight pinching in the right, but the pain is far less than what it used to be. It is fantastic. I still can get discomfort, but it's not anything that really deters my activity level. Because of less hip pain, I have been able to focus better on my flexibility and have definitely seen a wonderful increase in it. I just need to do things to maintain my hip health! Thank you! Thank you! Thank you!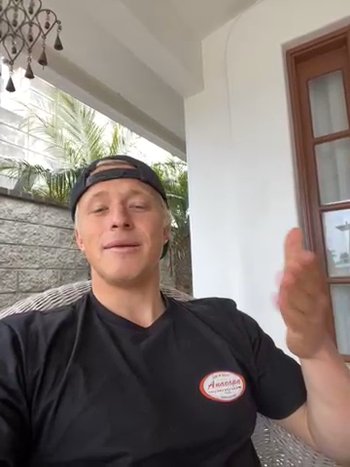 Caroline
Internal Medicine Physician
I was lucky that my friend encouraged me to check your website when I developed pain in my hip. I bought Healthy Hips 1 and am feeling better just 3 days into the program. I am so so grateful that you do this work. It is fabulous. I am so impressed with the way you teach the exercises, the format of the online book, and also the psychological approach/pearls helped me a lot as I was starting to despair. As an internal medicine physician, I knew just enough to have doomed myself to eventual surgery but not nearly enough to know what I had done to myself or how to approach healing it. Bottom line: thank you!

I'm only 23 but I've struggled with Thoracic Outlet syndrome for the last 4 years – constant neck, shoulder, back, elbow discomfort and tingling all the way down my arm into my hand. 

 

I couldn't weight lift, which I desperately wanted to do. I went to orthopedic doctors, chiropractors, sports performance specialists, and not only did nothing work, these professionals could not diagnose the issue. 

 

Then I met with one of the top "thoracic outlet syndrome specialists" in the country and was diagnosed with TOS. After only meeting with me one time, I became a candidate for surgery, with the option of removing two muscles in my upper chest and neck, as well as one of my ribs. 

 

I immediately went online and searched "alternative treatment for Thoracic Outlet Syndrome" and that's where I came across Upright Health. 

 

I found the Shoulder Fix program and immediately bought it and started that night. It was the best money I've ever spent. 

 

I swear to god I felt better after the first session. The rest is history – I'm lifting again without shoulder/neck discomfort or tingling. 

 

I was confused as to why I was not given this option when I saw the TOS specialist so I called and told them about my success without the surgery, but they didn't want to hear it. 




Maybe that has something to do with the fact that they're making hundreds of thousands of dollars off these surgeries.

 

Upright Health does what the traditional medical model does not – treating the root cause of conditions with lifestyle changes. 

 

Upright Health empowered me to heal my body by working in alignment with my natural musculoskeletal system without risky drugs or surgery – and for that, I am grateful.
"Thank you for your APT exercises. I am an active 75 yr old lady. Have had APT for many, many years. The last 2-3 years it has developed to more severe pain in my lower back, with a lot of arthritis that prevents me from doing my own yard work, and mowing. 

 

I usually stand up most of the day, but after dinner when sitting down in the recliner, or even riding in a car, I am not able to stand up straight or walk until I stretch. I have been going to a chiropractor once a week for several years for adjustments, but this feels like I am wasting my time and money. 

 

I found your site on YouTube and listened to your own struggles with your APT. I have been faithfully doing some of your exercises for the last week and have experienced significant relief in my back pain. I understand that this problem will probably not be eliminated at my age, but I have found HOPE with your exercises of being able to continue my love of an active lifestyle at my age. 

 

Thank you, thank you, thank you for posting your exercises!"
For several years I have been working on my hunchback with two massage therapists. However, I was not making much progress so I looked online and discovered Upright Health. Immediately, I signed up to work on my hunchback and their exercises have taken me to almost getting my neck to come up from my chest instead of outward from it in about 6 months. I find their exercises are effective, easy to do and their feedback excellent. My two massage therapists are totally surprised by my progress and I am also but it is because these guys know what they are doing. Find out for yourself.
Thanks SO much! The Healthy Hips program is helping tremendously, even after just one week. The first YouTube video I watched - "Why Sudden Sharp Pain in Hips Comes and Goes" is what got me started. I felt immediate relief after doing the 2 workouts in that video. I did a few other workouts from your YouTube posts, then ordered the Healthy Hips 1 & 2 programs. 4 months ago I could barely walk - started with nagging lower back pain, then intense knee pain, then pain from my hip to my knees to my ankle. Then intense pain in my groin when squatting, bending over or going to sit down. I was in tears and screaming in pain every day. Felt like I was walking on a broken leg. I didn't do anything for about 2 months, thinking I had a back injury causing sciatica. That didn't work - it just got worse. Then went to a chiropractor/physical therapist. Surprisingly, he thought it could be muscles from the start. But he also got thrown off track with the pain just below my knee, thinking it could be a spine issue. I made appointments with knee specialists, spine specialists and hip specialists in Durango, CO - but ended up cancelling all of the appointments due to snow storms (Durango is an hour's drive away and treacherous if roads are icy). Glad I didn't waste time with those appointments. Going to continue with your programs. Can't believe the progress I've made in just one week! Wish I would have found your site 4 months ago - could have been able to ski this winter instead of limping around the house. thank you thank you thank you! 

Hi. I've just started your Back Pain Fix program! 

 

Thanks for all you do and for sharing your knowledge... I've had chronic back pain for ten years, and because of you, I'm already getting up and down the stairs more easily. 

 

Your advice and lessons have defied what numerous medical specialists have told me over the years. In fact, 8 years ago, I was told that I would be in pain forever and take pain pills for the rest of my life. I didn't accept that. 

 

I used to be a runner, and today I did my first day of Couch to 5K again. 

 

Thanks so much.

I am 45 and I am 60+ pounds overweight. As a seasoned paramedic I know just enough about the healthcare system to be very skeptical and enough about kinesiology to be dangerous. I got one X-ray and was told to book an appointment with surgeon to discuss my "options." I was beyond depressed as I started to prepare my fat body for intubation and invasive surgery. I was in a dark place man... I found your youtube video on squats with a resistance band. While laughing, I tried it…I did 5 reps and my hip pain improved by 25%...Yeah 25%! I bought Healthy Hip 1, and I am working through it, and IT IS CHANGING MY LIFE! I went from needing a cane and walking less than 1000 steps per day to standing at my desk most of the day and 3-5000 steps at a time. I was taking 2000 mg of Motrin every day to get through it. I have not taken anything for pain in WEEKS. In fact now when I'm in pain it's a trigger to do the workouts. My hips barely hurt while walking. Now they are tight when I have ben sitting too long. Every time I think about the change this has made in my life I nearly cry. Since finding your program and eliminating almost all of my hip pain I have taken on a small workout routine and have committed to losing 50 pounds this year. I have lost 18 so far!

I had amazing results working with Matt in person. But I also have had equally amazing results with the online programs. Last July, I was working on lifting heavy at the gym. After one workout, I had bilateral lateral knee pain and left sided lateral hip to knee pain. I thought it would "just go away", but it didn't. I sought out several local treatments (massage, chiropractic, ART), and tried Pilates. Nothing helped. I was limping. I had trouble just going up one step and people at work started noticing. 

 

I bought the Back Pain Fix on a Black Friday sale... I did it faithfully every day - even after 12 hour shifts. Within 2 weeks, the pain and dysfunction were 75% gone. Two weeks later, I was and remain pain-free...