Mor has an expert knowledge on the way consumers behave. His relentless pursuit of navigating and roadmapping the sales landscape for us in the SaaS industry has been nothing short of a necessity for growth in my professional career.
Simple, repeatable, and effective. If you are on the fence about bringing on Mor as a coach, do it. There is no comparison to spamming your sales reps with free content online versus bringing in a professional coach like Mor. It's simply not comparable! Mor worked with us during the launch of our software product to match our service. Our team was well-versed in pitching and closing a service versus showing a technical software product. Big difference. Mor leaned down our demo and gave us coaching feedback that was specific to the demo we each hosted. Specificity is key, and why Mor is so effective. I left with a sense of confidence to run a technical demo while keeping things simple and repeatable. No more second-guessing. Follow the steps, rinse and repeat. My biggest regret about leaving my last role was no longer having Mor as a coach.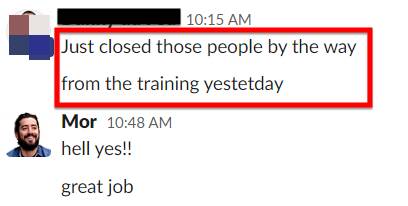 What makes Mor an exceptional sales coach is that he tracks the progression of the team he is working with. He takes detailed notes on what reps need to work on for the future and follows up on that progress. As someone who was working as a team lead, Mor communicated to myself and the manager all areas that he thought reps could improve. This was EXTREMELY helpful especially when he did our own internal training and coaching. Mor's passion for coaching, follow up on progress, & attention to detail will have your rep's close rates increase rapidly. Lastly, Mor is a delightful colleague to have as well!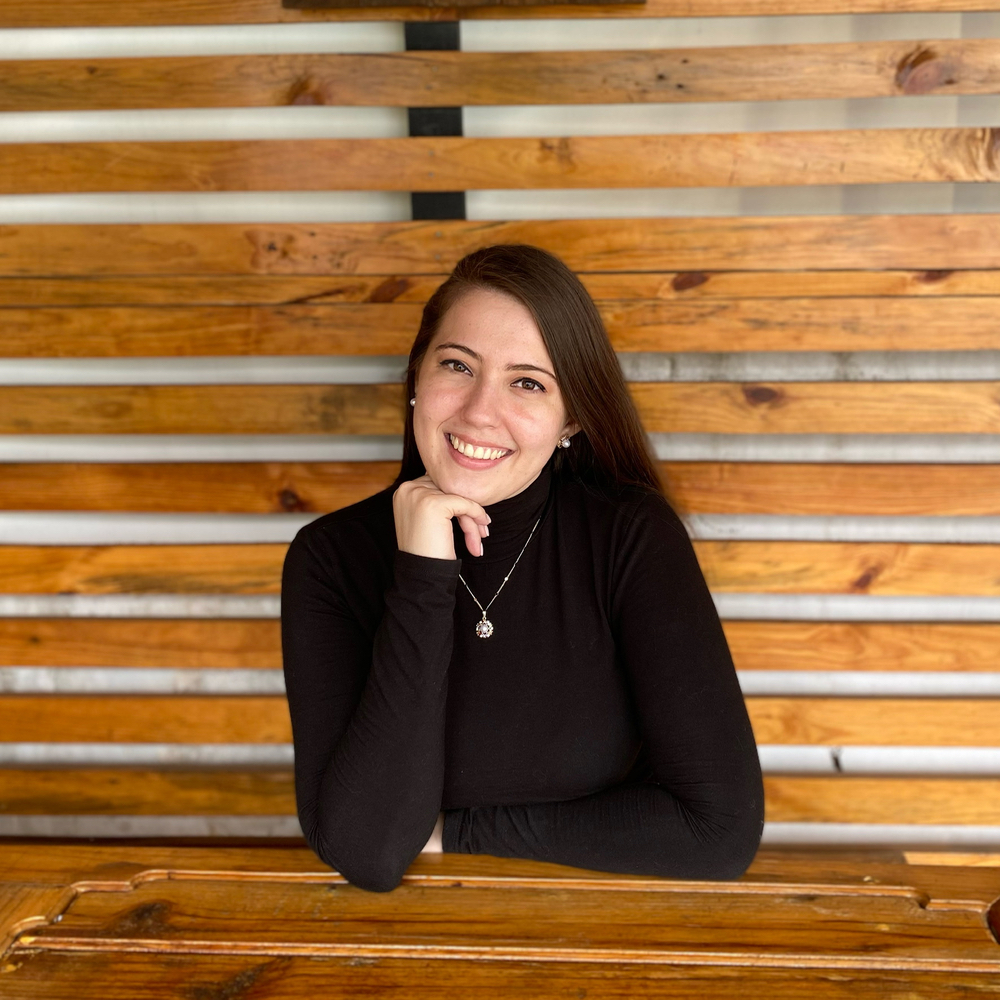 I am so grateful for every piece of advice in every single coaching that we received by Mor. He helped me grow in a big way in just a short period of time in closing my deals.


Great trainings overall! 1-on-1's with Mor are incredibly helpful and has allowed me to continue to level up my game. FDTC is one of the best things that had happened to my sales career.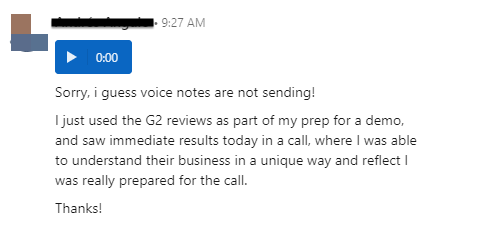 Mor has been instrumental to my success as an AE. His FDTC mastermind has provided a blueprint and framework that is proven to work, easy to digest and implement. His knowledge and guidance is extremely valuable. I highly recommend this to both new and experienced AEs, and I firmly believe that your return on the investment for the FDTC will be massive, assuming you implement!
Such great structure and learning. Everything was quick, no fluff and straight to the point!
The coaching that earned me a promotion in under 6 months! I was an average rep with average numbers trying to figure things out on my own. Fashforward just 3 months of coaching following Mor's teachings and I was already leading the charts. Only a couple of months later I was promoted to a founding sales position thanks to my high performance. Investing in your sales skills is the best investment you can do for yourself/family today and Mor is one of the best for this!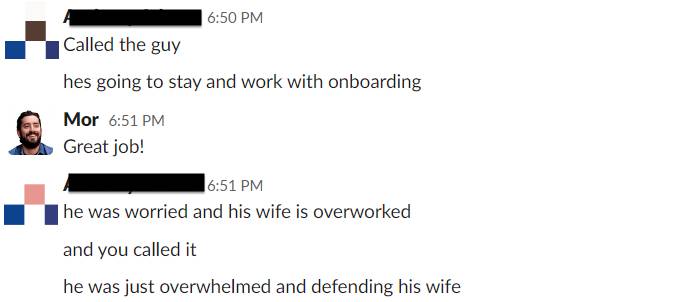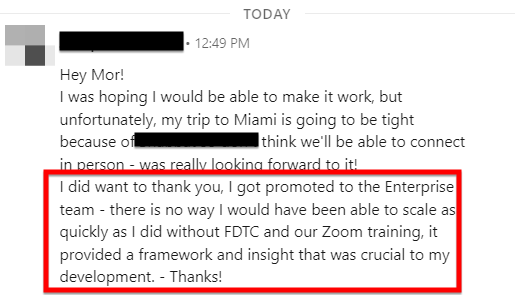 Mor spent a lot of time and effort helping me with a hyper-customized strategy for my unique business needs. The advice and practical recommendations he gave me have already been implemented and have helped our business reach the right contacts at each of our leads, and book more calls that help us convert and retain customers. Super helpful!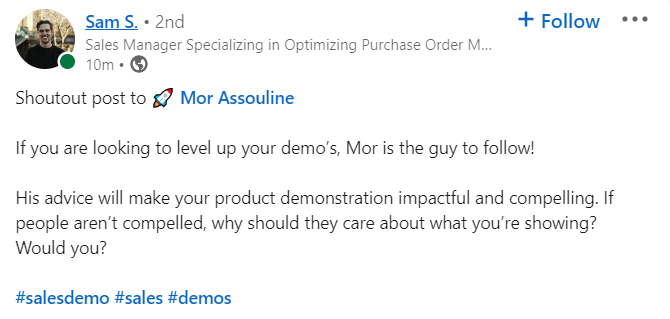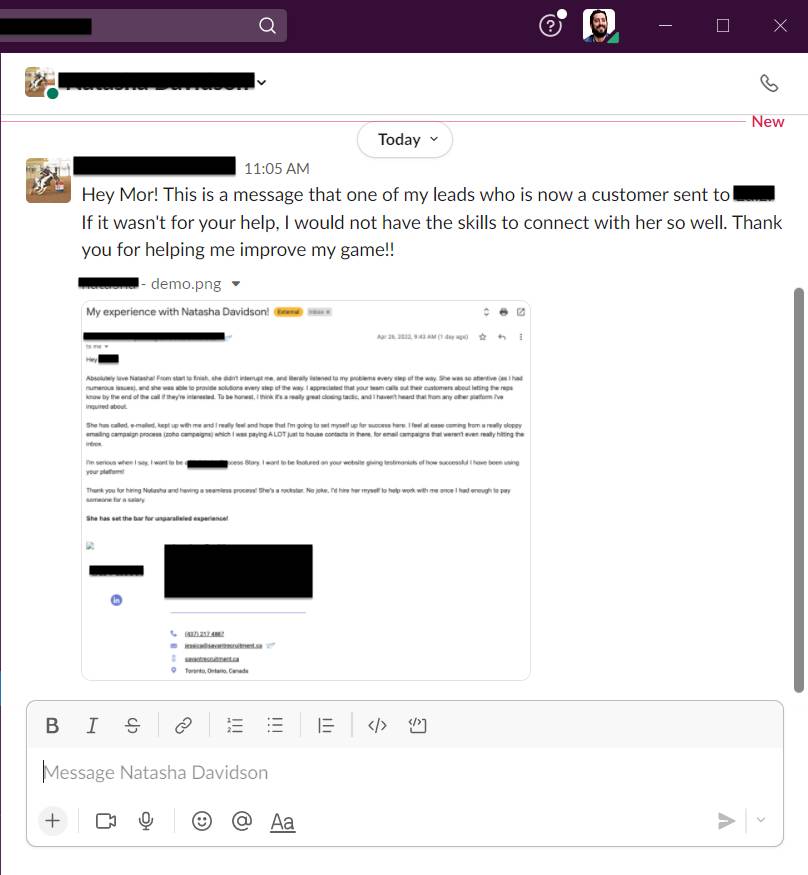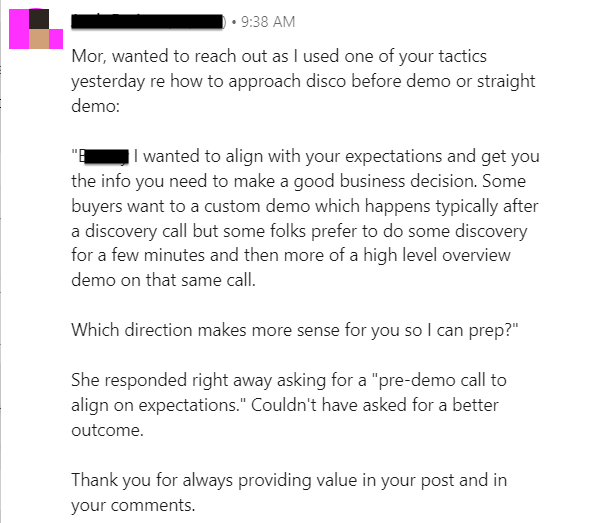 I reached out to Mor when I transitioned from BDR to a full cycle closing role and had no idea what I was doing. Mor took the time to get to know me, personalize my coaching sessions, and immensely helped improve my demo and discovery skills within 4 weeks. I highly recommend Mor to anyone looking to close more demos and conduct effective discovery.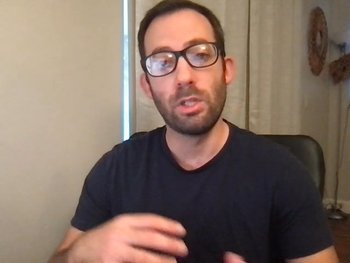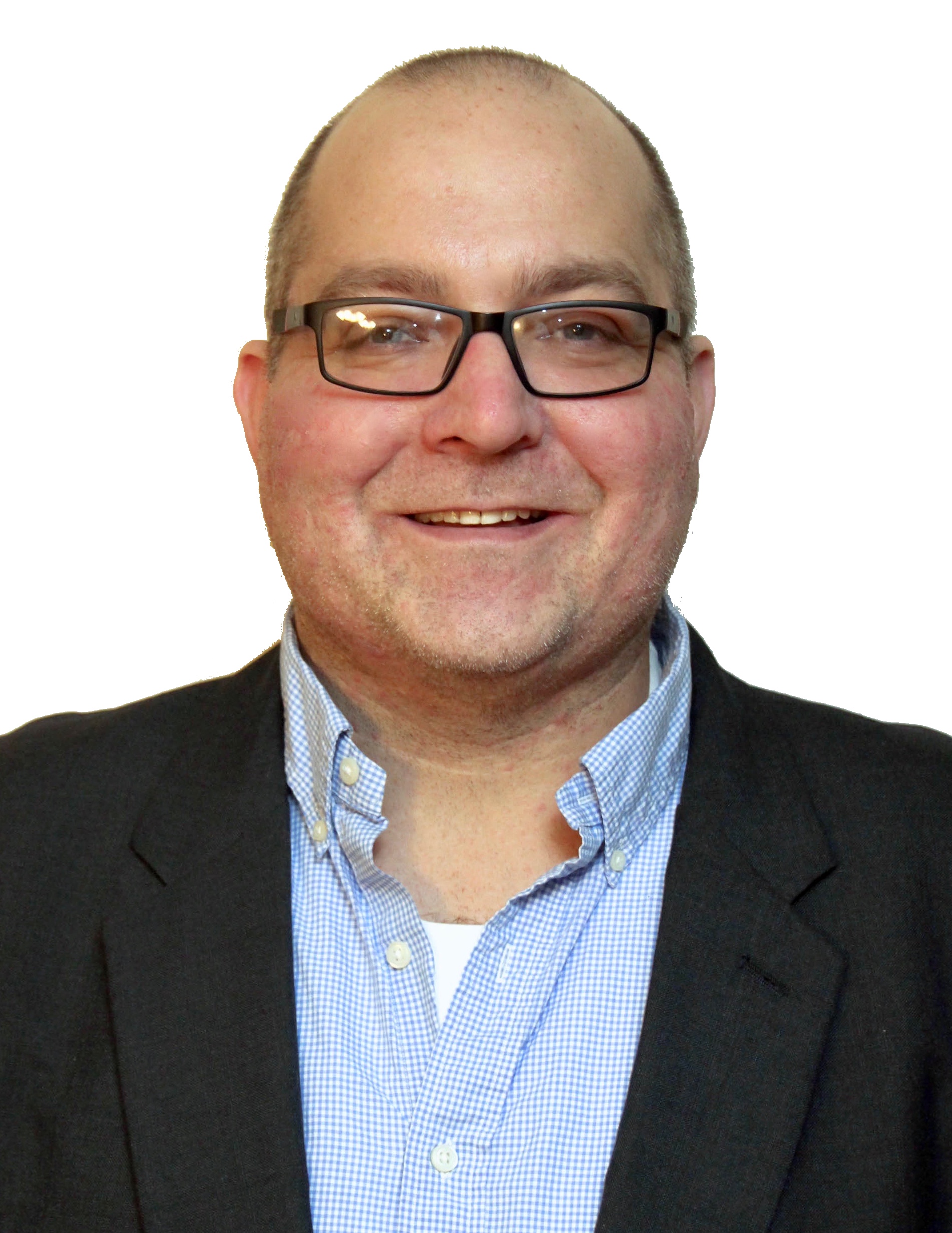 This was super valuable for me, all of it made an impact. If I had to choose something i got the most from, I would say the section on curiosity. Highly recommend this for anyone looking to up their game in sales!!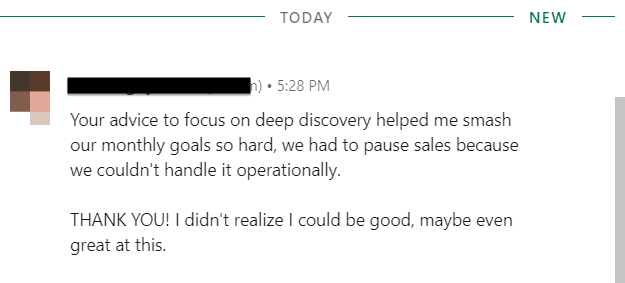 I was trained by Mor when I was an inbound AE. His style is very structured and he does a really good job at giving pros and cons. He taught me a lot about the importance of discovery and how to conduct a successful discovery.
JPZ
Inbound Account Executive
Mor played an instrumental part during my training for demos. He provided surgical analysis of phone calls / demos, play by play script reviews and areas of improvement each session in order to elevate several aspects of my sales process. He made sure to emphasize a different goal every week while still highlighting what I did right.