This course was excellent and well worth your time. I enjoyed learning about affirmations and how they can positively or negatively effect us. I recommend going into the course with an open mindset and think about your internal conflicts and how they might be directing you to the results you are looking to change.
Amy W.
Director of Sales, Oceania Cruises
The 2logical training was a totally fabulous way to kick off the year. I truly found the information you presented to be motivating, insightful, and inspirational on many levels. I found the distinction between leadership and management most helpful. Thoughts/Beliefs vs Actions/Skills, or the head set over the skill set, changed my view of how to move forward. You presented a lot of great techniques that I will work to perfect with practice. Thank you for being engaging, interesting, intense, energetic, informative, and humorous throughout the entire session!
It is an excellent opportunity to get to know yourself as well as your prospective clients in the correct way! I am now armed with an amazing tool that I can utilize in my career.
This class was excellent!
This class was inspiring on both a professional and personal level!
By attending this class, I have been empowered, motivated and energized - without exaggeration, this has been the best sales class I have ever attended since I started my sales role. Any organization and sales reps need to take this course if they want to overcome challenges and get to where we want to be.
David's ability to "walk the talk" and demonstrate the value of this content while training was above any trainer I've experienced.
Great content and excellent trainer!
Aram K.
President, Woodland Foods
To say your training and feedback is valued would be a grand understatement. We couldn't have organized our efforts, created buy-in or had the clarity in thought that we enjoy, without your contributions and the contributions of 2logical. Thank you
This training will last a lifetime! I look forward to implementing the skills and tools I have learned professionally and personally!
I have since used many of these reminders in my day to day interaction with my team. Just this week, I had a big contract meeting with my ATM, where we held a great debrief meeting to follow. It was very impactful and followed your outline below. She was coached well, learned key points and left the discussion with a positive confidence that I am proud to have instilled. I have also personally been working on my buckets and affirmations... All good stuff
John is funny and engaging. This story telling is relevant and relatable!
I love the focus on beliefs and thoughts. This course made me realize I should spend more time reflecting in that area. I am excited to utilize what I have learned, and bring direct reports and clients into a new mindset.
I wish I could of taken this course in high school!
Melissa H.
Mortgage Loan Officer, FSCB
Each year I submit a business plan to my managers on my goals and volume that I would like to hit and within that we can be as detailed or vague as we would like. After completing the Partnership training and also sitting in on the 'ultimate business plan' training I have completely re-vamped my business plan to make it something that I am proud to stand behind and it has me excited for the year. I look at it every week. Not quite daily but I do keep it printed and store it right when I close my laptop so it is the first thing I see in the morning and the last thing in the evenings.
Great tactics and concepts
The specific tactics and concepts are many but the biggest thing that will help establish a framework for creating a successful cuture is the common traits of peak performers.
John, You have inspired me to be a better mom, a better human being, and a better leader!
As soon as I walked out the door on the 2nd day of training, I immediately began to develop a plan in my mind of the changs I wanted to make in my professional and personal life in order to implement what I had learned. This class makes me want to be a better employee, person, family memeber and get rid of the old/negative and definitely unhealthy perceptions and beliefs that are guiding my life and start to develop new beliefs that will make me a better person, better employee, but also a better mentor to those around me who may not have the benefit of attending a seminar like this first hand.
Brad B.
Sales Manager, Baker Hughes
I know you hear this all the time, but I still have to tell you…the day we spent with you was by-far one of the most beneficial days of my career with Baker Hughes. I cannot imagine the benefits this course will provide for our Gulf of Mexico team. I am so thankful that at 24 years old, Baker Hughes just sent me to a 2-day course that will benefit my career for the rest of my life. A few years ago while working for a company in Baton Rouge, LA, they sent all of their employees to some Dale Carnegie training courses for approximately 10 weeks to help boost employee morale, performance, sales, etc. (And these courses were great and beneficial). But what Dale Carnegie did in 10 weeks of training, yourself and 2logical accomplished in 1 day. Quite impressive I must say. Ten years from now when I look back at my successes and where I'm at in my career, 2logical will be on my list. I hope someday to have the opportunity to work with 2logical again, maybe Baker Hughes will incorporate you even further into our training program.
Best sales training class I have taken! The materials are well presented and oriented to our industry. John used great analogies to grab my attention and keep my focus. The format of the class is one of the best for team interaction and different perspectives. John chimes in well to reinforce the subject. Everyone should take this class!
This course is an excellent way to get reset on positive thinking, motivational intelligence and how to successfully run a sales call. It is extremely beneficial and will definitely help me going forward in future client engagement!
James K.
Lead Web/SEO Writer, CGI Communications
I've been getting a lot out of this, just as I did with the Self-Leadership class 2 years ago. It literally made me a better leader the second I left that day. I had so many ideas that I wanted to share with my team and we ended up implementing. It's funny, when you said you should reach out to that person who you credit for helping you in your career (which I did)...I'm starting to GET that same call from others I've had the pleasure of working with and leading. What an amazing feeling that is knowing you helped someone show themselves the potential they have. In the business world, there's no better feeling than that, for me at least.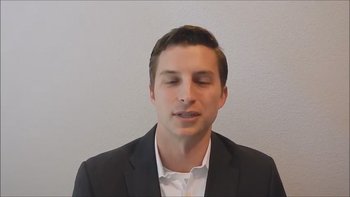 Sunilda B.
Sales Platform Owner, Oracle
I normally don't take the time to write these type of things. After our training I have been empowered to do a lot of things I would normally not do. I wanted to share with you the incredible impact the Self-Leadership training has had on all aspects of my life. Your stories and the training truly changed the way I see life. The day of the training, I stopped at the store on my way home and bought a notebook and post it notes. I sat down that evening and started a list of everything I have always wanted to do. I had wanted to loose ten pounds, start running, eating healthy again which I had stopped and attributed it to not having enough time. I also reviewed our finances and found opportunities to save more money on a monthly basis. I took my short term goals and wrote them on post it notes and put them on my bathroom mirror. I have a post it that says "run a 5K", my weight goal "#" my new monthly savings goal "$" and my yearly savings goal "$" and the two most important post it notes say " Think Positive" and "I control how I react". I broke some of those goals into smaller daily goals that I make sure I accomplish every day. Thanks to what I learned from you I have since started running, have lost 4 out of the 10lbs I had set as a goal and have been able to start saving more money. Those are the tangible things that I have been able to accomplish. I have also made a conscious effort to change the way I speak to myself. When I wake up in the morning I start my day off with positive thoughts. I don't allow myself to think things like "I hate Monday's" or "I am not a morning person". I have also made it a point to think before I speak to my kids. Make sure I reassure them that they can do anything they set their minds to do. I just wanted to take this opportunity to thank you for what you have done for me. It has truly changed the way I see the world and I enjoy the way I see things a lot more. I feel better and I am excited for all the things I will be able to accomplish.
I wanted to reach out and thank you from the bottom of my heart for the time you spent with our team. As I reflect on everything that was discussed, I feel a renewed sense of excitement for my career and for my potential; I've already started setting goals for both my personal and professional life. It's incredible how that can happen with just a couple days of training! You did such a phenomenal job "humanizing" the information. You're an incredibly powerful speaker. Often times, these types of trainings can be overwhelming. So much stuff, so little time. It would be easy to leave feeling like it's not worth it to change or it might not relate to me right now. But by going back and forth between teaching and telling stories, it made it much more realistic. Here are real life examples, from me and from others, on how this changes lives. And not just professional lives, personal lives. "It was simplified. Not easy, simplified.", "It's doable.", "It's within my reach.", "It's energizing." Also, the background on the quotes was so important. People use quotes all the time, but it's all about the words, not always about the those who said them. The words are great, but telling the story behind them makes them all the more influential and relevant. Again with the humanizing. Last night, I played high-low with my husband and it led to one of the best conversations we've had in a long time. Also, his low for the day was hitting a quadruple bogey on the 8th hole. I also reconnected with a mentor of mine from my zoo days, someone I haven't talked to in probably 3 years. Tears were shed. I am pure power!
I am walking away with a toolset!
I am walking away with a toolset to allow me to reconcile and move past short comings in mself. I expect overcoming these will allow me to obtain the success I see and the confindence to open future opportunties.
This course took a new approach to the sales programs of the past. Adding in self-awareness, cerebral and structural aspects took it to a different level. John was amazing and kept me engaged for 2 days!
I felt that in this point in my life, this is so very impactful and I feel so very lucky to have had the privelidge to be a part of this. I will be sure to recommend this type of training to others.
Excellent material, David knows his material and "lives" what he teaches.
Just wanted to let you know I've been getting great feedback from my 6 DM leaders since your training. Unlike prior trainings, my team seems to be internalizing the information and implementing pieces of it daily. We are all stretching and growing as a result. In prior trainings, we've all tended to leave the lessons in the classroom or at our desks, so this is exciting indeed. The concept of visualization and strength of the mind, positive affirmation, etc. has proven to be eye-opening.
I hope you're well. On behalf of the Davol team, I would like to again thank you for leading the Self Leadership session with our group last week. It was truly an amazing learning experience and the feedback has been overwhelmingly positive! Numerous participants have said that they benefited both personally and professionally from the training. Everyone was impacted by your presentation and the passion in which you deliver the message around changing beliefs and mindset. Now it's up to us to take what we've learned from you and 2logical to push ourselves and others to peak performance!
Makes you think differently!
Go into this class open-minded and ready to be actively engaged. Speak up! It will definitely make you think differently about yourself and other people in your life!
I look forward to applying these principles
I am looking forward to applying these principles to gain success and reinforce my beliefs.
Karen C.
HR Coordinator, Proskauer Rose
I cannot thank you enough for the exceptional work you did with our team. I thought program was engaging and inspiring and was very well received. I know that I went home and spent the evening studying my materials and already incorporated a few nuggets into our HR team meeting this morning!
Gregg E.
Service Advisor, Buick Motors
I am writing you this letter to let you know how much your training has done for me both personally and professionally. Your training has taught me the skills necessary to advance myself to levels I thought were not possible before. My main achievements have come professionally and they involve becoming the #1 Service Advisor for Buick Motors division in the nation. I have no doubt that the main reason I was able to achieve this was due to your training, which lead to my realization that I have unlimited potential. With the help and resources you have given me, I know that this is only the beginning of things to come. Thanks again for everything. I know I will see you in the future, hopefully at the top.
I think that this should be apart of ongoing training for senior leadership. Just the opportunity to continue to build upon the foundation and really focus in on the pieces that have the biggest impact on our teams!
Refreshing! So many classes focus on "a script" and don't promote the thoughts behind it. Allowing us to dig into thoughts and beliefs will allow me to use this every day and truly grow! I am excited to practice and share what I have learned!
Best training I have ever experienced.
This class exceeded my expectations and I would highly recommend it to everyone!
Susan R.
VP of L&D and Performance Solutions, Home Instead
I am truly grateful that our world's collided back in 2016. The work that 2Logical has done with Home Instead has had a significant impact on our ability to effectively deliver on our brand promises to seniors and their families. Without a doubt, I know that the power of mindset and unlocking of potential is how HI didn't just survive 2020, we actually thrived. Our relationship goes beyond business, I truly know that you care about us; and that means the world to me!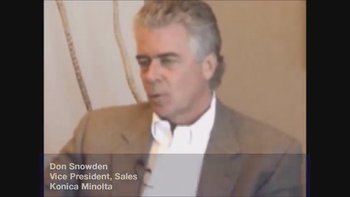 Never a week goes by without referring to the material I learned from you. You have left a big impact on me and the ingredients are working as I can humbly say that things are going very well at my end.
This class will cause you to think!
I wanted to drop a note and say how much I appreciated the MQ leadership training over the past few weeks. Your stories, lessons, and overall approach certainly expanded my leadership toolbox. On a personal note, I wanted to say thank you for the openness with which you spoke about your marriage and family. Those are truly the most important relationships we have, and it seems to be rare these days for any leader to speak so fondly of their spouse! It was refreshing and encouraging. I hope to attend additional training seminars in the future!
You should take this class!
You provided 2Logical training for me at ImageNet over a year ago. I so remember your first words: " We are going to be here for 2 days just talking, however, you will leave here a changed person". Red flags immediately went off in my brain of skepticism. As I sit here today I had to express how right you were. I have been in the industry for 33 years. Within that time period I have attend so many training course. NONE have had the impact power that 2logical has had on my entire life both business and personal. I had to reach out to you and Thank you for the profound positive impact 2logical made in my life!
Kelly Z.
Account Administrator, BlueCross BlueShield
When we began training I was feeling unchallenged and actually bored with my current position. One of your suggestions was to ask John if I could assist him in meeting our corporate goals. I asked John if I could help call on his prospects. John was pleased with the idea and it has been going well. I am a very driven person and I feel my future is in sales. I know that eventually there will be a sales position that opens up, and I'll be ready. Not a day goes by that I don't use something I have learned from you.
Ian O.
Business Development Manager, Oceania Cruises
We have all taken something away from our time together at the sales leadership training. I would say that aside from personal reflection, which there has been a great deal of, I have been so impressed with my leadership team at how they have really taken the thoughts and beliefs to heart and have approached our strategy since as such. On a more personal note, I have already noticed a difference in myself from an attitude standpoint, and I thank you for helping me to take a step back and self-reflect. I have historically looked at situations with a "what did I do wrong?" first approach, but am trying to see the positive and learn from the overall experience. I thank you again for your passion, and admire how clearly dedicated you are to what you do!
Prior to your Self-Leadership class, I found myself limiting my potential to be successful by having the mindset that I was not capable of performing successfully. Furthermore, I blamed others for my lack of confidence and my overall negative mindset based on a single event... my first day of work for ImageNet Consulting, which was training 1,261 miles away from home at the Oklahoma City Branch. After taking the Self-Leadership course, I took a couple weeks to reflect and although it's still and always will be a work in progress, I feel my mindset was readjusted and my confidence was lifted both for my career at ImageNet and my personal life as well. You gave us as a group and me specifically, an invaluable formula to be successful in all aspects of our lives and a roadmap to get there by individually acknowledging that which we need to stop doing, start doing and to continue doing. I sincerely thank you for your time, your passion and your support as we all continue our journey to becoming more successful.
Thought provoking material and great trainer!
This class provided ground breaking structured knowledge, which without any doubt will affect me to become a better leader. The breakout session provided good opportunity to practice obtained skills. John's professionalism and passion made the material easy to understand and follow.
This course is informative and motivating!
Empowerment through practical examples that drive credible and genuine evidence of the impact. Selling yourself is paramount and your personal and professional life will be better after attending and participating in this course!
Amazing and life changing!
Amazing and life changing! I feel so gifted to have been able to experience this at 28 years old. I look forward to participating in more 2logical courses in the future!
This course is the real deal!
Redirect, refocus, re-energize your mind and team! TAKE THIS COURSE! David is smooth throughout. You can tell he loves what he does. Great job 2logical!
Sandra W.
Director Client Sales Management, Citibank
From one Western New Yorker to another, I would like to say thank you so much for the training last week. I really cannot stop thinking about the positive message of your course and trying to make sure I apply what I learned. So much of it seems like common sense. Things I made sure I adhered to when raising my children; building positive self esteem and making them take responsibility for their actions. Your course taught that these same lessons are important when "raising a team". How easy it is to overlook these things in the crazy pace we keep these days. I think the self esteem section is my nugget of gold from the course. The levels of Self Esteem are something I never thought about. I plan on using that to help develop the individuals on my team. I can't wait to use these tools when talking with my buffalo team mates and the broader account management team.
Eye opening and engaging. If you are seeking some insight into how to move your organization into a energetic, confident an resiliant team then this is for you.
Just wanted to say Thank You Again, for the amazing class. It was the best leadership class I've attended. What's funny, it really didn't start to hit home until late day two and came full circle for me day three. I have shared some of the class info with my colleges and encouraged them to take the class whenever it may roll-back-around. For 22 years I've been a tobacco user "snuff", I'm sure you seen me in class occasionally reaching for that spit cup. My family has been after me the last year to quit, and I was getting to the point that I wanted too but really not sure if I could. On day two of your class, the "thoughts and beliefs" started to hit home. For 22 years I enjoyed chewing and had no intentions to quit, this was my "thoughts and beliefs". On day three, the discussions about "affirmations" really brought the course full circle for me. When I left class that day, Mike Tyson wouldn't had a chance with me in the ring that day, nor would you had a chance on the course that day. Nor did tobacco that day, I've been tobacco free for two weeks now and will be going forward.
One of the best courses I've attended!
This is one of the best courses I have ever attended, I enjoyed every minute of it. I am looking forward to implementing what I've learned!
The time was very well spent and I am glad to have had the opportunity to participate. I would also add that David Naylor did a fantastic job delivering the material while also keeping me engaged. The latter is not always easy when facilitating a virtual workshop but David succeeded!
THANK YOU from the bottom of my heart for the past two days. Your words were game changing both professionally and personally. My message below pretty much summarizes how I felt about the class. You have made me a better thinker, leader and I believe, husband. The course was a game-changer and will help me for years to come. Again, thank you. Amazing two days and your words will not be forgotten anytime soon. You have had a real difference, which is rare for me to say.
This course is needed for anyone new to a leadership role.
I loved learning how to empower myself. Recognizing that low self esteem is not finite and can be improved + the habits of self reflection. David's energy was great! I truly enjoyed the examples, stories, and antics. I thought the class was educational, yet entertaining. Thank you!
This class taught me that "mindset" and "culture" are the foundation of success!
This class helps categorize things we unconsciously do already and organizes it into a progression. All sales people need to take this class because what makes it different from other classes is that this isn't a process, rather it is way of thinking.
Far exceeded expectations
Best training I have experienced - It far exceeded my expectations!
Take this course as early in your career path as you can. I would have loved being able to practice these tools earlier in my career.
This course is great for everyone who is new to self leadership to those who have taken other courses in the past. It gives deep insight and excellent reminders on how your brain works and how you can control your mindset to lead yourself down the path you want in life. Great job - keep it up!
This course is well worth your time! Re-read your notes, complete the work book, self-reflect, make goals and do what necessary to become your best self. Thank you for a wonderful class, David! I hope to be in future sessions.
Mollie L.
Supply Chain Team lead, Statoil
I just wanted to reach out and thank you again for the amazing workshop you put on for us the last two days. It seriously cannot be stated enough. Your ability to break down a lot of these macro concepts into applicable examples for everyday life was beyond impressive and resonated with me on a new level that very few leadership trainings have been able to achieve. Your workshop helped reignite my focus on leadership as one of the most important qualities/ skills to build in my early career. I've been so caught up in the firefighting and day to day operations I've forgotten my HPAs and the most important ways to add more my value to my life and contribute to my long term goals. I've caught myself today already implementing a lot of what you have taught such as picking up the phone early this morning to speak with some of my more difficult internal customers instead of just catching up on email. I also have pulled myself away from very detailed oriented work on my computer multiple times to speak with people who have come into my office and give them my complete attention (something I used to struggle greatly with.) I think one of my biggest reflections after hearing everything you said is that taking the time to build a relationship is always an HPA and worth my time. No matter what I'm doing on the computer or in that moment, speaking with another person directly to just have a casual chat about the weekend, or answer a question, or offer some guidance will always payoff in the long run. So thank you again and I truly hope I have the pleasure of learning from you more in the future.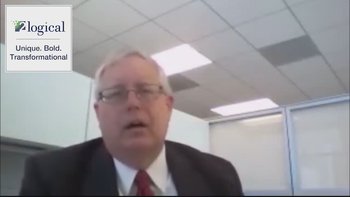 The best soft-skills training I have ever attended! There are many apthways to leading the team that I have learned and will be using the HPA module, coaching and mentoring with focus on the thought/belief to drive the culture of the team to be its best!
Paul H.
Account Manager, Baker Hughes
I wanted to thank you for signing me up for the High Impact Sales Leadership Training course that was held here last week. The material was impressive and the presentation was elite. John Casey did a fantastic job of leading this class. I feel this training enhanced my skill set in leadership and management to the next level. I have trained on leadership and management many times with many different curriculums in my 15 year professional sales career. By coincidence, I just recently completed a course called Leadership & Ethics in a Graduate program for my MBA. I can tell you that I received better information and training on leadership with this course led by John Casey. I plan and have already begun to implement the many things I learned in that class to help this company, everyone I work with and myself be the best. Thank you for the opportunity!
This training has completely motivated me. The trainer David, was a true inspiration. This was the best class I have ever taken!
Listen and remind yourself of the content we all have within ourselves, some of us practice it without realizing but once you listen to the re-affirmation of your thoughts inside, its easier to share!
This course helps you to think outside of the box!
Brandon D.
District Sales Manager, Salon Centric
This course has completely changed my mindset in which I approach each day. Not only at work, but in home life. I will hold my attitude towards myself more accountable as I have discovered, this is where I will be most productive, most helpful to others and will be my legacy.
Wow! This course not only addresses one's professional aspirations, but also touches on the personal goals, attitudes and behaviors. I loved every aspect of this course and look forward to all other levels of management in my organization to participate!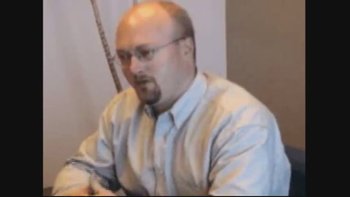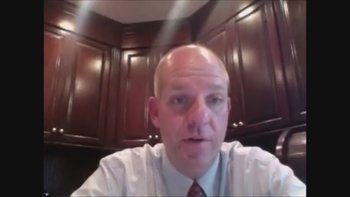 Stephen L.
Document Solutions Consultant, ImageNet
Prior to your Self-Leadership class, I found myself limiting my potential to be successful by having the mindset that I was not capable of performing successfully. Furthermore, I blamed others for my lack of confidence and my overall negative mindset based on a single event... my first day of work for ImageNet Consulting, which was training 1,261 miles away from home. After taking the Self-Leadership course, I took a couple weeks to reflect and although it's still and always will be a work in progress, I feel my mindset was readjusted and my confidence was lifted both for my career at ImageNet and my personal life as well. You gave us as a group and me specifically, an invaluable formula to be successful in all aspects of our lives and a roadmap to get there by individually acknowledging that which we need to stop doing, start doing and to continue doing. I sincerely thank you for your time, your passion and your support as we all continue our journey to becoming more successful.