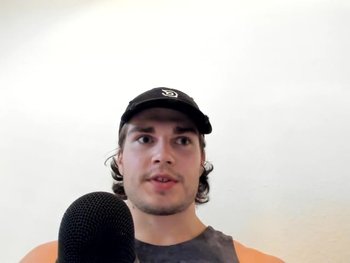 "With the foundation we built, I'm landing $6800 clients and have 81,000 followers."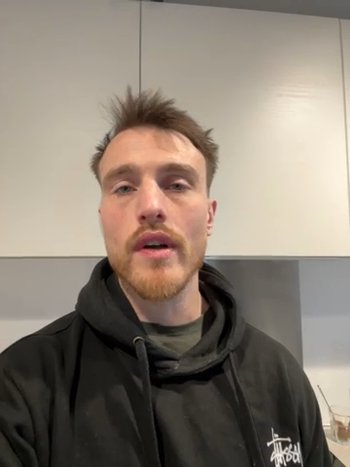 "A long time student that went from 200 to 145,000 followers writing online."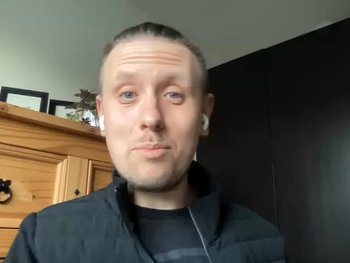 "Launched a mindfulness product, made $10K, and quit his job in 8 months."
When I signed up for the Digital Economics course, I was looking to get clarity on how to expand and explore new topics while growing my personal brand. I'm happy to say that this course has provided me with everything I need and more! Not only do I have more confidence when it comes to marketing myself, but my curiosity has been re-ignited, allowing me to create better content than ever before. I'm sure that the knowledge and techniques I've learned from this course will bring amazing results in the months and years to come. Highly recommend!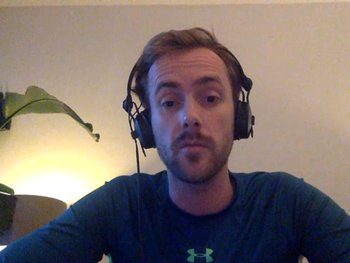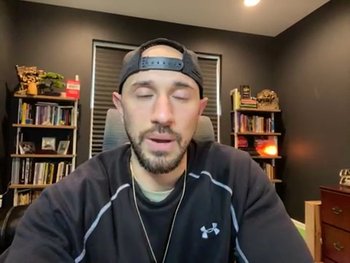 I joined Digital Economics as I was stuck transitioning from a finance career to an online-based mindset coach. I was overwhelmed and confused by all the misleading and contradicting advice on building a personal brand and online business. My content was all over the place, and I had no idea about sales and marketing. Thankfully I discovered Dan Koe and Digital Economics. As a former chronic overthinker, the best part about the course was that it's not just another form of procrastination; Dan pushes us to create a tangible project that can get results. Over 2-3 months, I gained clarity on my brand and direction, and I have almost tripled my social followers. The most fun and rewarding part was Dan gave me the confidence to pursue long-form personal growth content in my newsletter, where I follow my curiosity and explore my interests. I have really grown to love this process and have developed it into a seamless content system, so I no longer waste hours of the day frantically trying to create social media posts. And finally, I am already getting results - I landed my first 2 paid coaching clients off the back of my newsletter. I could not be more excited about my path forward as I further implement more strategies from Digital Economics.
Dan, I wanted to thank you for the digital economics course. The depth of content is far beyond any other course I've purchased. I actually preferred the writing + video style to a strictly video course. I thought the combination of text and video was a great design. The biggest benefit for me has been the perspective shift on creating content based on my brand and not based on a hyper specific niche. Quite a relief to approach it this way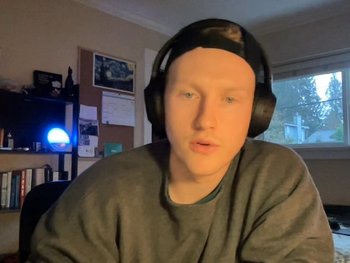 I am just starting my journey with Dan's Sprints. What I love about Dan's programs is he provides a framework for getting started and has a supportive community to back him up. Every minute of his webinar is jam packed with help tips and a method to build content. This is so helpful if you are just starting out on your business journey.
I've taken too many online business courses to count and Dan's course is the best without a doubt. I wish I had found his courses earlier. I got more clarity in just one session and took more action than all the other courses combined I've taken from other coaches in the past. The course was easy to follow and the information and the action steps were gold. I highly recommend Dan's courses if you are just starting out or if you are looking to restart or refine your current business and need clarity on the next steps. This has been the best course I've taken hands down. I highly recommend Dan's teachings!!
Now my opinions on the sprint, the first and second meeting were so valuable, it blew my mind. I never knew the thought that goes into brand creation and if done mindfully, it can be simple yet so rewarding and effective. All the strategies you spoke about niche-ing, content creating and networking were things that were scattered somewhere in my head with question marks and incomplete thoughts. The articulation of the sprint put things into perspective very well which really helped. Your notion templates are so thoughtfully curated. The detail and effort in each drop down would give any beginner a massive push. You asking us to dissect and analyze successful content was the best advice that generated flow of thought for me. Your content is what I dissected since I love your style of writing and hope to emulate it. To sum it up, the sprint had my hand cramping while writing because of how many thoughts, ideas, directions I could imagine steering my account in. My goal is to get my tweet on your timeline and hopefully inspire a reaction to it. The biggest thankyou for letting me on this sprint, best gift of the year tbh.

This course is incredible! I finally have a road-map for Twitter and my own brand pillars - and am ready for the struggle of going from sub 60 followers to my first 500 (I've added 10+ in the last week). Thanks, Dan!
The Solopreneur Sprint was amazing. Our entire group seemed to buzz with energy throughout each call. The information Dan delivered was value-heavy, and accessible to creators and writers of all skill levels. I am building a coaching practice with a focus on helping others discover their passions via mindfulness. I started the sprint with little social media background, and by the time the calls were done I felt comfortable navigating Twitter and creating content for it. The sprint also gave us the opportunity to meet other creators to learn from, and with. The Q&A team did a great job of responding to questions during the presentations. I am also excited to continue utilizing the Notion templates in the future to generate content that will help others. Thank you Dan!

I'm Owz and I'm building a mental clarity consulting service. Soloproneur Sprints gave me clarity on my brand, a framework for generating an abundance of content pieces, as well a non-needy networking strategy that allows me to build connections with like minds and get eyes on my content. I've also recently used the content multiplication template to turn one of my newsletters into a thread which has turned out to be one of my highest performing threads after using the growth strategy I learned in the curriculum. I now have a more streamlined process for creating content. This is incredible because I was struggling to come up with fresh content ideas and write them in an engaging way that works on Twitter.

Dan is one of those rare creators that comes along once or twice in a generation. Dan is not just a content creator, he's a philosopher, a motivator, and a pioneer. I remember finding Dan on Instagram about a year ago and being blown away by his content. Little did I know that the stuff he posts on social media is barely scratching the surface of the value that he brings to not only the creator space, but the world at large. After several months of following Dan, I purchased his 2-Hour Writer course(wish I did it sooner) and was amazed by the secrets behind the content. Under the inspiring messages to live life on your own terms, under the trend setting reels that are now so widely copied was direct access to the mind behind it all. How he created content, how he found inspiration, how he aggregated ideas and most importantly how he makes it very clear that you can monetize your interests. You can without a shadow of a doubt make money on the things you genuinely love in this life. Let me be very clear, the exercises and system in 2-Hour Writer should be done by nearly everyone, even if they have no intention of ever making money online. It's that powerful from a personal standpoint and gives you confidence in being the person that you are. In January I left the high paying sales job I had been working at for several years and dove into his extended course, Digital Economics. While at its heart, Digital Economics is Dan's magnum opus(for now) to monetize your interests online, it's so much more than that. Where Dan could simply give you the information and it would be worth the money, he goes so much deeper. His writing and thoughts on what's possible lends hope that you can have a more fulfilling existence through being 100% yourself in the creator space. In every page, every lesson he gently nudges you until you feel absolutely silly if you don't take action in moving towards a more fulfilling future. And let me tell you, you are absolutely silly if you don't take action. I've had the program for a month and I'm only 50% of the way through it. Why? Well, I took action in the way that Dan told me to and within 10 days, I had the first draft of a course I am selling in a highly monetizable niche and I landed a ghost writing client that is paying me several thousand dollars a month to produce content. Where I had fear in leaving my career, there is no more fear thanks to Dan. If you're reading this and wonder if life can be more than what it currently is, I assure you it can be. If you don't have clarity on how that can happen for you or if you do and want to speed up your progress, consider what Dan has to offer. They say don't reinvent the wheel, but Dan has reinvented the wheel here and we're all better for it.

It's amazing the work that Dan has created. The whole program is eveything you need as a creator, either you are just starting out or already have skin in the game. 10/10 recommendation

As a freelancer digital marketing consultant, I took the Masters program of Digital Economics to learn how to better synthesize my various areas of interests and build digital products to go along with my consulting. Through the course and calls, I gained clarity on how to merge my interests in marketing, personal development, and solopreneurship. I re-started my newsletter (with the name The Growthpreneur, am building my first digital product, and a brand around my passions. Thanks Dan for all the help. Crazy how much value there is in this course. Highly recommend!

I found Digital Economics after completing The 2 Hour Writer Course. Both of these programs were eye-opening for me in many ways. A little backstory: I moved full-time into the digital space a few years ago and started my health & wellness company, Best Health Co. I fully intended to consistently produce content around various health topics while also using my biochemistry knowledge. Best Health Co has experienced growth I am happy with, but I've struggled with different aspects of The Supervital Journal—The Best Health Co Newsletter. I haven't been able to produce content with any consistency. I'd write about a topic exhaustively, and it would take too long to turn out articles. I would then dread the process of starting it all over again. I would overanalyze the topic, a 'paralysis by analysis' type of situation. Overthinking, second-guessing, and trouble succinctly communicating my ideas have led to much procrastination. Digital Economics has helped this process for me. It was more expansive than I expected. What clicked for me was the overarching way to use content and position yourself to maximize your specific skillset. The processes and methods taught in Digital Economics have changed how I approach my content strategy from idea generation to execution. I have doubled my newsletter signups over the last 45 days, which speaks for itself. The program has already paid for itself—lots of value here. The connections you will make being apart of this community have been immensely valuable already. You won't be disappointed.
My name is Daniyal and I'm a military doctor who is building my digital writing business online. Learning from Dan Koe has been a great experience and I believe that Dan is the best expert at teaching and giving the foundational knowledge on what it takes to build a personal brand online doing what you love. I was able to think clearly, gain understanding and learn what I need to do over the course of next 1-3 years online so I can continue to build my business and brand online on my own terms while not compromising on my personal lifestyle. Highly recommend it to anyone who wants to make an income doing what he loves while building a great life for himself.