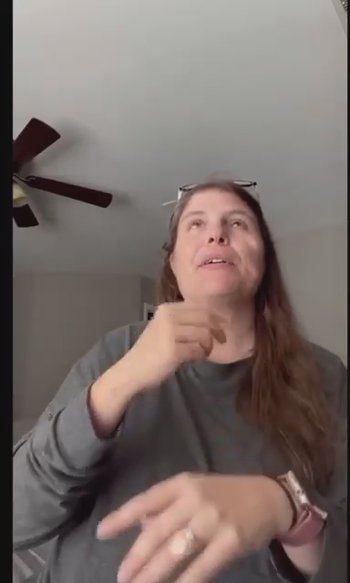 I absolutely love Dr. Rosenfarb and his entire staff. Everyone is so kind and extremely helpful. My daughter has Optic Atrophy. The ACS 3000 has helped open her visual field awakening dormant cells. I love it it very easy to use. She has increased brightness and visual field. It's been such a blessing! Thank you so much! Dr. Rosenfarb is a blessing in our lives!
The good news is that the ACS 3000 has helped so much that I no longer see wavy lines while doing my Sudoku! I am beyond thrilled because all my ophthalmologist could say was that my macula was, 'wearing away like a carpet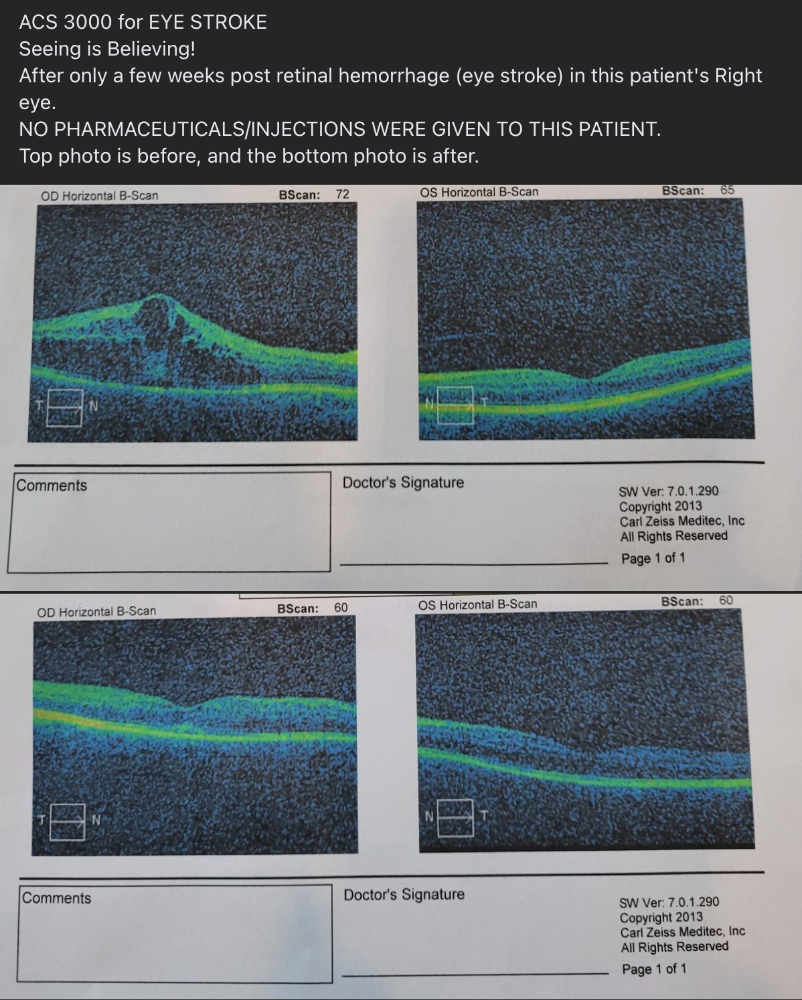 ACS 3000 for EYE STROKE Seeing is Believing! After only a few weeks post retinal hemorrhage (eye stroke) in this patient's Right eye. NO PHARMACEUTICALS/INJECTIONS WERE GIVEN TO THIS PATIENT. Top photo is before, and the bottom photo is after.

I have my first sign of success! I have RP and with glasses i could see 20/50 in my right and 20/100 in my left. Well 3 weeks after starting my ACS i was at my retina specialist for an appointment and i see 20/50 in BOTH eyes. I was floored. Looking forward to more success. In about a month i get my visual field tested. Will see if Im getting lucky there too. So happy I had to share. I'm at 30 mins a day at 250. 😊