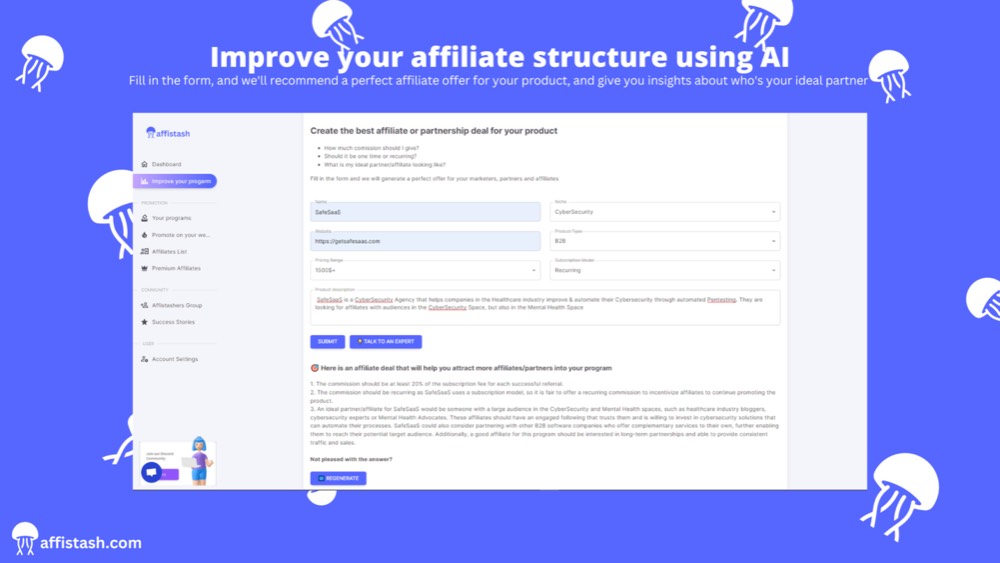 Affistash's innovative AI-driven approach to affiliate partnership automation simplifies the complex task of identifying suitable affiliates and publishers. With its potential to redefine how affiliate partnerships are approached, I'm genuinely intrigued and optimistic about the future of affiliate marketing.
Gotta admit you convinced me with the annual plan, looking forward to seeing how we can grow and be successful

Definitely helpful for those people who are currently looking to grow their revenue through affiliates and partners, you can get started RIGHT from the get-go.