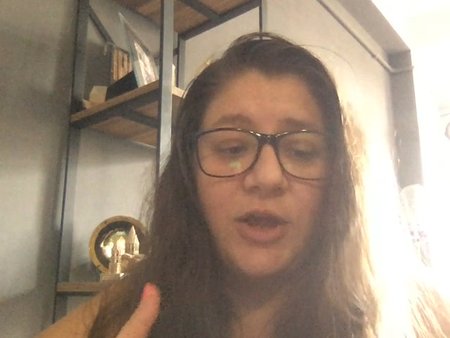 "The folks at Primeprojekt save the situation They are very professional, patient and friendly! Working with Anna is a pleasure that skyrockets the team's productivity to the top!I highly recommend to work with them if you are serious about Agile and in case you want to transform your team to the next level."

Lusine Harutyunyan
Scrum Master, TeamViewer GmbH
This program has well exceeded my expectations. It was well-structured and provided me with lots of tools, exercises and tips that can be used both throughout my daily work, as well as in situations when the root cause is not on the surface. In addition, it helped me to reflect continuously on what I do as a Scrum Master and reveal potential improvement areas for myself and my teams. From the content and structure of the program one can see how much effort, time and passion Anna has invested into it, not to mention that the level of engagement and professionalism with which she was leading the sessions was viral. I would also like to thank my colleagues who joined the course for the active discussions and the openness in sharing their experience, challenges and ideas. This course is for sure worth the investment.
Liana Zakaryan
Project Manager in R&D team, Ucraft
We started the coaching sessions in time when the team was in transition and it helped us create the right relationships with each other, pay more attention to our development as a team and how we work and communicate not only inside the team, but also with other teams within the company. The sessions also helped us identify the areas we need to work on, habits we need to stick to and rules we need to create as a team. I personally learned how to better grow my leadership capability, credibility and results. I cannot be happier and thankful enough.

Margarita Artemyan
First degree connection Associate Manager of Project Management Office at SADA | PMP | KMP | PSM 1
I know Anna for several years as one of the best professionals in our Agile community. Throughout these years I have always approached her whenever I had some doubts regarding Agile Project Management. Furthermore, we have collaborated with PrimeProjekt within several workshops designed for Digitain's Project Managers. The workshops were very useful since they were practical and the Project Managers were able to recall all Scrum ceremonies, acquire new techniques and ask questions to Anna and her team. During the workshops we played games around all Scrum ceremonies, during which PM's evaluated the game and could analyze the mistakes that everyone might do in her everyday job. This part of the workshop was one of the most interesting and challenging ones, since everyone knows about the Scrum events but still might make mistakes that they didn't think of. I can ensure that trainings organized by PrimeProjekt are very useful and beneficial for the organization and continuous learning curve of employees.

We've been working with Anna's team for several years trusting their competences to lead our Scrum programs and run quality assurance within our software factory. Always been on the front end to ensure our ever changing challenges are met, I personally recommend Anna and certainly hope to work with her again. Last but not least, suggest to visit Armenia if you have a chance. "

Arpi Gabrielyan
First degree connection Head of IT Project Management Division - ACBA Bank OJSC
I was organizing practical and useful training for my team. I stopped my choice for Anna because I followed Anna for a long time, and I knew her mindset and methodology provided during workshops. It was approved, and Anna provided high-quality workshops with mindset change approaches. If I will describe Anna I underline one phrase AGILE ENTHUSIAST. I highly recommend Anna if you want to change your team's mindset to bring changes to your company.


We have recently started marketing agile coaching sessions with Anna Zakoyan to provide guidance and feedback on how well the team is progressing and help me identify weaknesses, resolve conflicts, and discover opportunities. I would like to thank you Anna for the great coaching sessions. The feedback from the participants is also excellent. I think you have been able to open-up their minds on how this can be done with simple steps, etc. I also strongly feel this is something that we need to follow-up with regular sessions, assessments with each of the team members.

Hey everyone! I am Yulia, Scrum Master at Vineti! Really felt like sharing feedback about the Agile Team Coaching Program I have just completed. 




And so I begin))) When you get an immense dose of logic and common sense, system and structure, big picture and practical details, a-ha moments to connect the dots, motivation and inspiration, you know that you are with Anna Zakoyan! A top notch professional who genuinely cares for quality, about each and every program participant and motivates for further growth! 




One of the biggest advantages of this master class to me is that it offers a thoughtful combination of theory and practice and Anna's signature - the individual approach and individual feedback. 




What I also loved about the program are the live sessions where we experimented with various real life scenarios, role-played and learned from each other and Anna. I am walking out of this highly recommended master class, equipped with a more systemic view of agile coaching and with practical tools that can be applied with the teams right away. 




Very enthusiastic to keep connected with Anna and our coaching program cool team participants in the future. Sincere thanks!

Zepur Jokaklian
Business Agility & Operations at Ucraft
Anna is one of the most enthusiastic mentors a leader can get. She will raise everyone with her with no second thoughts. She has given me a lot of power to learn more and evolve. Anyone who has a 2 min discussion with her can tell how loving, caring, and tough she is. I definitely recommend working with her, and you will be able to see the benefits of it in a short period.

*As a new created team, we needed a base to build the team from scratch on it with all the effective rules, standards and communication ways. ⭐And this program happened⭐ It was a 10-sessions program but these sessions were enough to save our times, get to know more about each other (teammates) and to create a full strategy for the team.
I'm a Scrum Master | Agile Lead This program & Sessions with Anna helped me to get right knowledge & directly put it into action. The result appeared right after i used any technic or method. Targeted Topics with right keywords, all was clear & simple, digitalized training type was on the high level, I had time to manage my lessons and choose the best time for me to take them, live sessions, open discussions, BONUSES, no blaming, EACH STEP WAS FULL OF VALUES & CHALLENGES!! THANK YOU SO MUCH!

I'm Dina, a UX Researcher at Ucraft. Has been around for 3+ years, previously worked in B2C and B2B teams. This program made me realize that my team needs me around more than I expected or thought. Everyone has a different perspective on things, even though sometimes you might not see it. Communication is the key for sure. The best thing about the program is acknowledging things that seem obvious at first, but are hard to actually implement and practice. Also just a look from aside, since we all need it to be more confident, grounded and self aware. I wish there would be more focus on mental health and capacities of employees in the workplace, but I'm sure we're slowly getting there. Thank you 🤍✨

Jakub Šenkyřík
Freelance Scrum Master / Agile Coach
I'm a freelance scrum master currently engaged in work for an insurance company, and was among the first to try Anna's program. Long story short, it proved to be useful in helping me explore new concepts, some of which I successfully started implementing in my work with the teams. The best part was having direct access to Anna during the coaching calls and getting to practice some of the newly-learned skills there. For that alone I believe this program is more than worth the money that you invest in it.

Tigran Simonyan
Deputy CEO on Platforms & Technologies Development at ACBA bank OJSC
"I highly recommend Anna Zakoyan for her exceptional work in designing and implementing our Agile Transformation Framework. I worked closely with Anna throughout the Evaluation, Design and Set Up phases of this transformative project. Her ability to assess our processes and pinpoint the underlying challenges was invaluable, and she excelled in designing innovative solutions. Anna's leadership skills fostered collaboration and accelerated implementation, making her an asset to any team or project. Her expertise in tailoring new ways of working, coupled with exceptional interpersonal skills, left a lasting impact on our organization's journey toward agility."

Andranik
Marketing Research Specialist
Anna has great coaching skills and a very kind and emphatic personality. I love the strategies she gave us and how they are all interconnected to "win \ win" teambuilding principles. Also, it's been two years for me since I stopped working with my therapist, so the experience of sessions with Anna was a great and pleasant example of returning to this exciting field of self-exploring.
Anna created a really great program. Enjoyed every part of it. The templates and tips Anna provides as a result of this program are really useful and will definitely help me with my team coaching sessions. I met amazing people on this program with whom I will definitely keep contact. We had very positive sessions, discussed real life situations, brainstormed solutions and learned important coaching techniques. Thanks for the amazing program, Anna.

Daniel Mittendorfer
Co-founder and CEO at BREAK. Media Solutions GmbH
"Several years ago, we where looking for help to transform our teams and workflows to an agile methodology. After intense research and talks with different companies, we where happy to find PrimeProjekt. With their deep knowledge and expertise, Anna and her team helped us to identify that Scrum can solve our problems we had at that time. They guided us through the, sometimes frightening, time of letting go our old habits until we reached the new island. Since then, they support us as scrum masters and consultants, to make sure we stay on track and get more mature in our teams. We are looking forward to explore more of the island with them in the next years!"

I am Scrum Master in the Hoory Metaverse team in SoftConstruct Company. The Agile Team Coaching Program helped me to keep up with the demands of the modern workplace. And also it helped me to focus on both delivering quality and value to the customer and completing the project within the given project constraints. My team has increased autonomy and authority over their decisions and helped the members learn how to work together and grow in their roles. The team gets together frequently to discuss challenges and statuses, letting them collaborate better. From now on, I want to keep learning and growing with time and continue improving. Soon, each sprint will be better than the last one, and previous mistakes will not be repeated. In addition, an open culture of idea exchange and collaboration allows team members to learn from shared experiences and improve together.
Gohar Vardanyan
Scrum Master, TeamViewer Armenia
As a result of my participation in the Agile Team Accelerator Program crafted by Anna, I am now equipped with the tools, knowledge, and confidence to drive positive change within my organization as well as face the challenges. The program is well-designed, covering a wide range of agile practices, principles, activities and real-world scenarios. Here an agile leader can learn how to ask the right questions, how to provide a feedback in the right time and how to unfold team dysfunctions to boost its performance. And what makes the program truly inspiring is Anna's dedication to share her knowledge and help agilisits succeed. She creates an inclusive and energizing environment encouraging active participation and collaborative learning. The feedback I got from Anna helped me identify areas for improvement while also acknowledging my strengths. I definitely endorse the Team Accelerator Program to anyone seeking to excel in their agile coaching or leadership roles. Two very enthusiastic thumbs up!