Watching you run that 10K report through Claude in real time was super powerful... I think that a lot of heads exploded.
jarrett schmidt
Senior Vice President, ChatLingual
Ryan has spent countless hours figuring out the right processes and tools to truly leverage the power of AI. This technology holds a lot of promise but is challenging to get past the hype and deliver real value. Ryan gives you all the short cuts and lays out a path that you simply need to walk along to find success.

I had the pleasure of attending Ryan Staley's presentation on using ChatGPT to grow revenue and it was truly impressive. Ryan's deep knowledge and understanding of the technology was evident as he walked us through real-life examples of how ChatGPT can be utilized to boost revenue in various industries. His presentation was engaging, informative, and inspiring. I highly recommend Ryan to anyone looking to take their business to the next level with the help of ChatGPT.
Matthew Burns
VP of Sales and Alliances
Today's LinkedIn "How to use ChatGPT to Grow Revenue with Ryan Staley was a game changer! Kick-starting an operational practice with Chat GPT using "The Master Prompt Method" can be the creative primer you need to.go.from idea to action.
I've gotten to know Ryan through SaasOpen over the last two conferences, and am now following his LinkedIn content & events as close as possible. Incredibly knowledgeable, well structured, organized, and a pleasure to speak with. Highly recommend leveraging Ryan's sales domain expertise, mentality, and intelligence.
Thank you, Ryan for a great session on using ChatGPT to Grow Revenue! Really useful content and tips!

Johnson
Sr. Sales Director @ Incode
Ryan's talk was a blast! He nailed how to combine AI with sales tactics for B2B enterprise software, making any sales team more efficient and unstoppable.
Tony Yang
CEO & Cofounder, RevOptica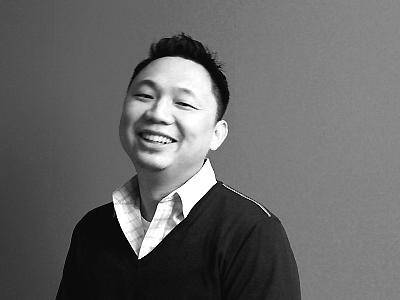 I attended Ryan's presentation on "How To Use ChatGPT for Growth" and came away with a great framework, such as his "Master Prompt Method", and several interesting ideas to try out. Cool stuff!
I manage Sales and Marketing team for my company and your content on Sales are very helpful specially ChatGPT prompt solved A lot of my problems. Creating buyer personas and how to write sales emails to a C-level was something I learned and now my team is applying it.
Chris Lien
President, Tutor Doctor San Diego County
Ryan demonstrated several online tools which I began to use & should be helpful for my business. I greatly appreciate the details he provided, and very clearly explained.

John Roy
Director of Web | SEO | UX Development at MedTech Momentum
I wanted to express my gratitude to Ryan for the highly informative and beneficial live webinar you hosted last night. The insights you shared were incredibly valuable, and I have already taken action by incorporating some of your suggestions into my workflow to enhance work efficiency and deliver exceptional content to my clients. Thank you for the remarkable experience.
I appreciate Ryan's candor and generosity sharing his passion about ChatGPT and Generative AI.