Digital Copilote is an innovation-oriented web agency. We have been using Amplication for several months. As we work in a non-monolithic way we use Amplication to create backend services. What we like about Amplication is its ease of use and the speed with which you get a robust and usable app. Seriously, an organized junior dev who knows a little bit about Amplication can bootstrap a backend service in a day that would take a week for a seasoned senior dev. To conclude a 100% functional and serious product that saves us a lot of development hours and offers a rigorous framework allowing even junior devs to create POC or MVP type products that can be sent to production. In the end, our customers are happy because they end up with a project that costs half as much as before we used Amplication, and our developers are just as happy because they don't always develop the same project boostraping and focus on the business process of the project.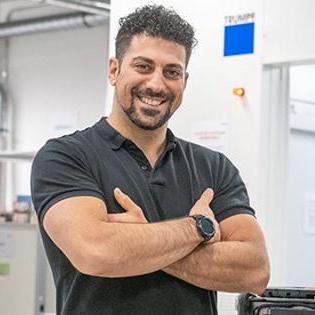 Amplication has helped us at OpenCures develop new API services faster in our work on health data software for preventive health care. We were looking for a django alternative in NodeJS that fit our architecture strategy and found exactly what we were looking for in Amplication. The skills and energy of the team have made our contributions a great pleasure!
As a Co-Founder and CTO of VijanaTech Tanzania (vijanatech.com), we needed a fast and reliable solution to be build our api and amplication was just a fit for us as a startup. The best thing is i don't have to worry about admin panel and all api code it just does everything for us. The product is best as it save a lot of time in debugging contrary to the old way where we had to spend numerous amount of hours debugging code.

Oussama louati
Web Developer - RTC: Road to CNC
I'm a software developer working on a variety of projects, Amplication has been an invaluable tool for me in my projects. Its code generation capabilities and visual interface have significantly accelerated my development process. The best thing about Amplication is its powerful visual data modeling feature. It allows me to design and modify my application's database schema with ease. Before using Amplication, I relied on manual coding and separate tools for different aspects of development. This often led to a fragmented workflow and increased chances of inconsistencies. However, Amplication has consolidated these tasks into a single platform, providing a seamless experience.
"We've used Amplication as a Node.js backend in one of our bigger projects. The platform's ability to quickly bootstrap Back-End common tasks has greatly increased our get-to-go productivity and allowed us to focus on our business logic earlier in the project's life cycle. The team at Amplication have also been very responsive and helpful in addressing any issues or concerns. If you're starting a project from scratch, We highly recommend taking a look at this platform first" WeWrite https://wewrite.software/

Marko Denic
Senior Full-stack Developer, Ideenreich Websolutions
Amplication is a game-changing open-source platform for Node.js app development, offering unparalleled flexibility and the ability to auto-generate production-ready backend in minutes. I highly recommend it for any Node.js developer.