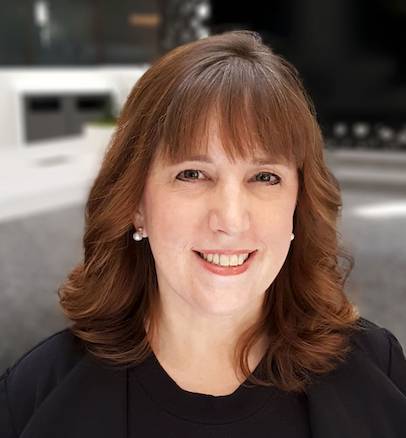 I recently heard Aylin speak at an event on the topic of optimizing your resume and LinkedIn profile. Her presentation had immediate takeaways and "ah ha" moments about LinkedIn in particular that were not only items of note to myself but to others as well. She was also to adjust her presentation on the fly around areas the particular audience wanted to dive in deeper on and had a very relatable and personable speaking style. I highly recommend her as a speaker!
When I had Aylin look at my resume, I was a Senior Instructional Designer looking for a higher leadership role. My resume always got me interviews before but this time around I found myself getting very little engagement. In working with Aylin, my resume transformed into one that really showcased how my skills, knowledge, and experience would make me a great asset as a leader in any organization. We all think we can write a resume — until you work with someone like Aylin and you realize how much better your resume can be! Thanks to my new and improved resume, I received a high number of interview requests and I accepted a position as a Director. If you are on the fence - just do it. You won't regret it. Aylin is the best of the best and she is fantastic to work with. She knows how to make a resume stand out. When you are done working with her, not only will you have a resume that you can't wait to share, but you'll also have a new found level of confidence as Aylin is able to really showcase what you have to offer.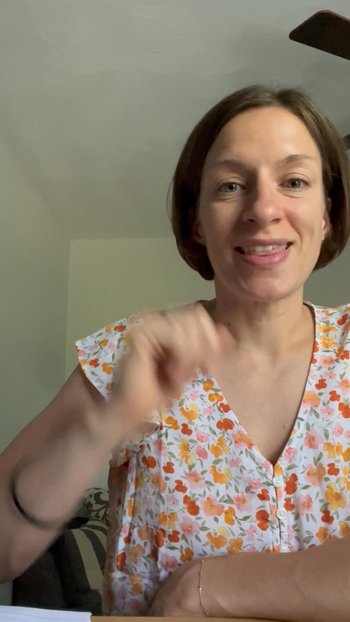 Aylin is a dream to work with! She advised me on my resume amidst a transition to a field I haven't been in for very long and I have benefitted so much from her help. I'm getting a lot more interviews since she helped me update my resume. Aylin is knowledgeable and backs up her recommendations with real life experience and does it in a way that is so warm and personable it feels like chatting with an old friend. I would recommend Aylin's services to anyone going through a career change.
I had been a teacher for 19 years. Each year had become more of a struggle, and I knew it was time to exit the classroom. But where was I going to go? It was scary to think about starting over and the steps necessary to make the transition. I took career interest surveys, read social media posts, and talked to all my friends about their jobs. I thought I was taking steps towards a career transition, but in reality I was just spinning my wheels. I didn't have the resume, direction, confidence, or interview skills to be successful. By an amazing stroke of good luck, I saw Aylin mentioned in a Facebook post. During our initial call we talked about my skills, career aspirations, and goals. She helped me narrow my focus and gave me job titles to search. Aylin took my poorly written resume, that I'd paid to have done, and worked her magic. The final product was amazing! Most importantly, she gave me the confidence that this was a change I was capable of making. She saw ability and skills in me that I didn't see in myself. That confidence boost, and an amazing resume made all the difference. The day I got the interview for the job I really wanted, I immediately asked for a call. We worked through interview questions, reviewed my case study answers, and discussed how to convey my confidence. As I progressed through the process, Aylin was with me on my journey. She helped me negotiate my offer and calmed my nerves as this transition became even more real. Thanks to Aylin, I was able to leave teaching and get a significant raise! There is no way I would be where I'm at today without her guidance and skills. Going forward, I will continue to use her as a resource so I can make the most of the this career change and reach my full potential.
I had the privilege of working with Aylin Roeben as my resume writer, and I'm thrilled with the results. In just a few months, Ayala's expertise and dedication helped me secure a full time job. She goes beyond the conventional approach, taking the time to understand your unique professional story and creating a resume that truly reflects your value. Aylin's attention to detail, industry knowledge, and commitment to excellence set her apart. She not only provided a standout resume but also offered valuable insights on interview strategies. Aylin's is not just a resume writer; she's a dedicated partner in your career success, and I highly recommend her services.
Mary Glas
Chair, Sacramento ASQ Chapter
Aylin provided a talk for one of our ASQ Section's monthly meetings and it was fantastic! She has such expertise in her field and has a knack for engaging the audience. I would definitely recommend her and/or have her back! Each person in the audience walked away with a few tips on how to improve our career standing and job search. Thank you Aylin!
Working with Aylin was such an incredibly positive experience. Her thoughtfulness, timeliness, kindness, industry expertise, and unwavering support have made a significant impact on my job search journey as I transition to a new field. My resume was great for the field I was currently in but I had no understanding how to switch my skills and abilities to the new field. Aylin was able to read over many documents outlining my duties in my current job and transform them into one line bullets that explained the impact of what I did. With her expertise, Aylin managed to enhance my resume in ways I never would have thought possible. Her attention to detail and commitment to ensuring that every line showcased my strengths and accomplishments were truly invaluable.