Your fresh eyes and objective advice helped me change things (lots of things) that I can see makes my site that much better. 




You were just so nice, you obviously know what you're talking about, you gave me a lot excellent advice and the work you did looks really professional. I have read a lot about websites and had done the best I could. In spite of this, I had some obvious things wrong that I knew, I just didn't see them.

I certainly would recommend working with you! And I will very likely pay for your advice a little further down the track, I was that impressed. You never really know what level of expertise you are going to get when you hire someone. I felt safe with you. And I felt like you are at the top of your field and I was lucky to benefit from that – for nothing!!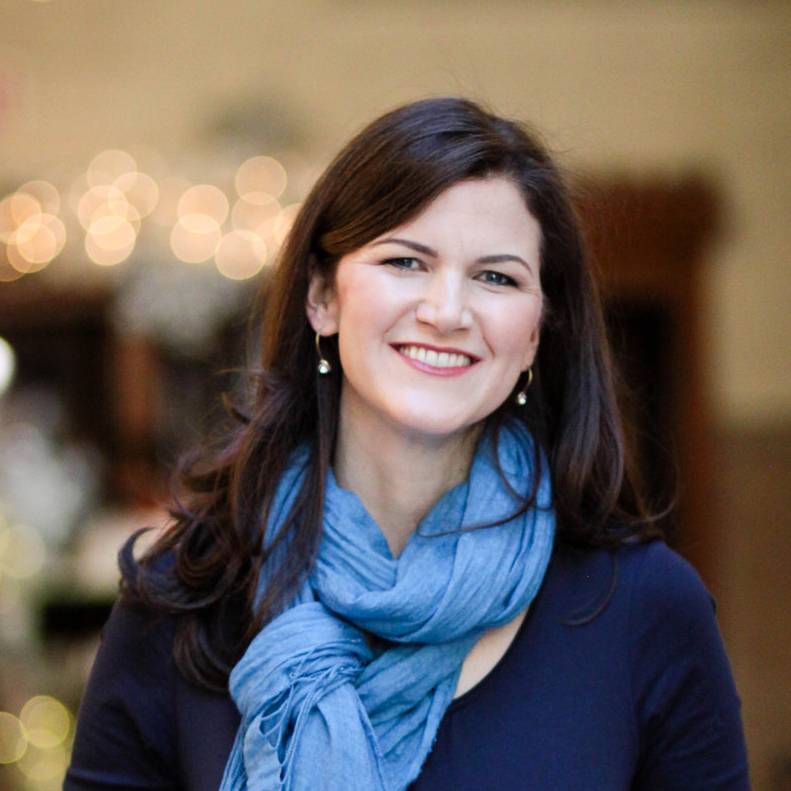 Between the site-review and our consult, I literally have pages of legal pad notes full of ideas for improving the flow of money into my business! There were a bunch of website and list-building tweaks that I didn't even realize could unblock the flow of potential clients to my coaching practice, and I'm so grateful that you got your eyeballs on my systems to make these improvements! 




I appreciate your warm, non-intimidating presence, since I'm someone can be easily overwhelmed by tech-related questions. I was blown away by your ability to zoom in on specific tech and website questions, while simultaneously seeing the big picture of my coaching practice. I feel like I have some simple, tangible tweaks I can make right away in my website and systems. I also have a clearer overall plan of how to create more "flow" and income in my coaching practice moving forward. I had no idea how many "clogs" I had in my systems! I feel like we cleared out some serious hairballs in just one hour. (sorry if that's gross!). Maybe a better metaphor is that: I feel like we just did a serious Spring-Cleaning of my business closets and junk drawers, and I'm breathing easier just seeing more simplicity and flow in my processes. 




You know your stuff! You're clearly a pro; you were able to zero in on so many useful suggestions and pathways and strategies to keep me from making this process harder than it has to be. And it was such a fun process! I really enjoyed our conversation. The recording is incredibly helpful, too; I'm sure I'll be going back to it multiple times. 




It was totally, completely worth buying B-school just to have this 1-1 consult with you. I know that even implementing a few key suggestions & ideas you gave me are going to have a huge impact on my immediate client-flow. On a deeper level, it made a difference for you to see my business through a "leveled up" lens: I feel like I have a clearer picture of what's possible for the future of my business (& income).

Your offer was the best fit for me as I'm not a techy person and thought it would be very useful to learn more on that side of the business.

Michelle is very passionate and eager to help. She gave me some great ideas for questions I didn't even know I had. I love the access to the Facebook group and the extra live sessions we get everytime there is a new round of B-School. Your ongoing support is so valuable, Michelle; as the business grows and changes and our questions do too.  Great knowledge in tech paired with a great heart and attention to her clients. Michelle is great!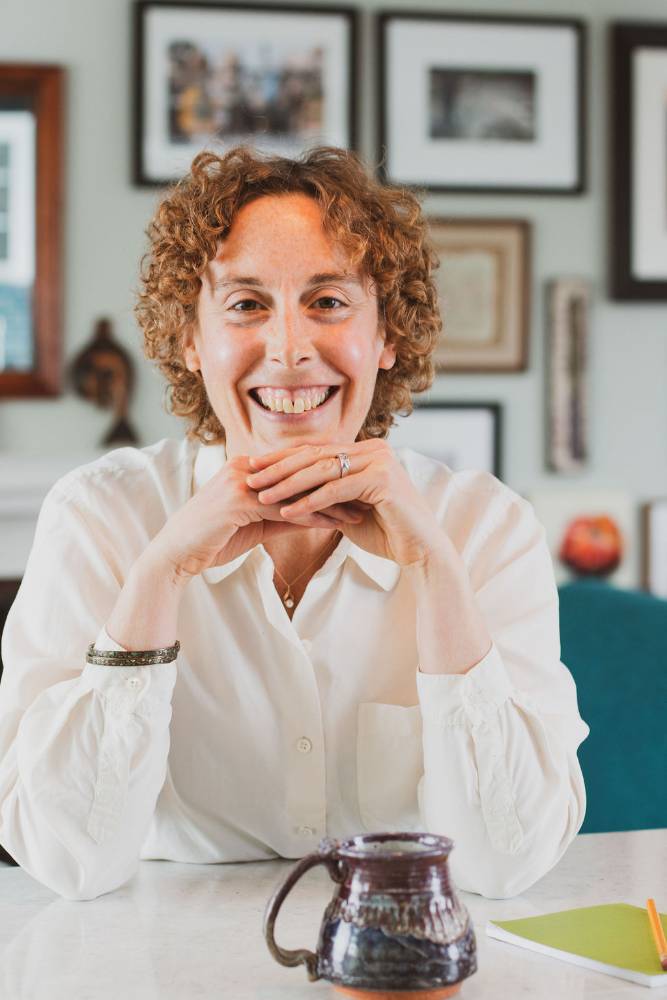 I loved your straightforward approach, quick analytics, and strategic ideas. You and Marie (and all the B-school mentors) are a dynamic team that has been instrumental in my business growth.

 Beyond giving me the idea for my best blog post ever...your insight for quick wins to help my website convert better is exactly what I needed. You know the online business world well and you genuinely want other online entrepreneurs to succeed. You're also supportive of those of us with small businesses and marketing budgets.

I appreciate that you're honest about which support products are worth spending money on and which aren't. I can easily see the benefit in making our "dates" at least annually if not twice a year. Thank you!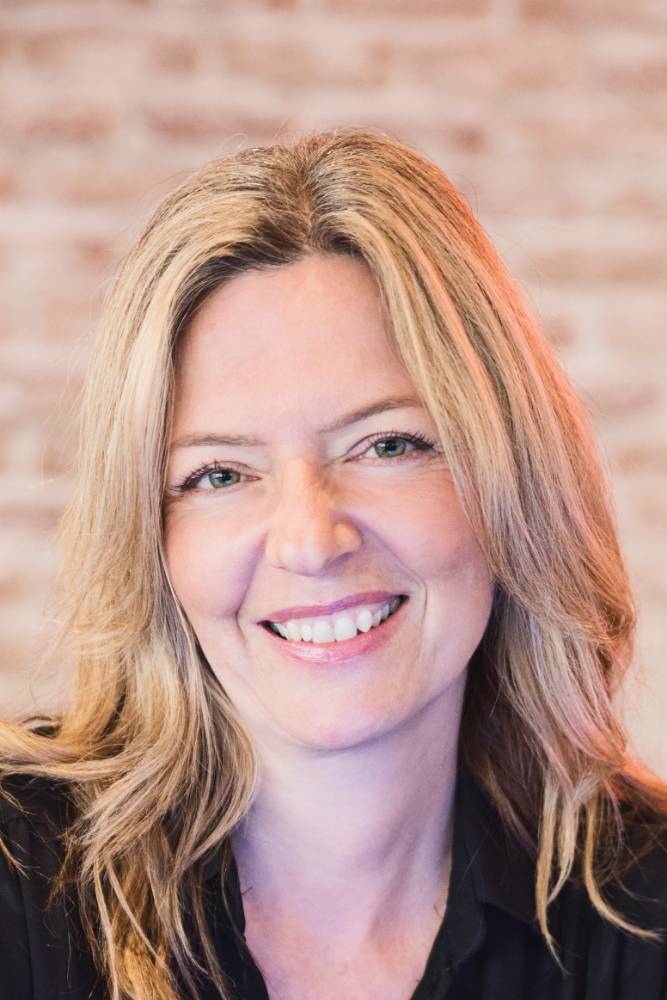 Michelle is honest, direct, and provide super valuable feedback/insights. [I loved] the opportunity to have a 1:1 call with you. I now have a clearer, more realistic plan to help me move forward. I was so stuck in my own head not sure which way to go. I also appreciated your honesty about the direction in which I had planned to take my offering - and that it was probably not the most profitable! Your ideas for a lead magnet and doing 1:1 audits were great and something I feel excited about implementing. Forward I go!
The opportunity to have a 1:1 with a world-class business strategist is rare and invaluable. Michelle exceeded my expectations on all levels. 

The bonuses were awesome. I was sold immediately, especially after reading Marie's endorsement with "Smartello."

I received much-needed business clarity and actionable next steps. Because she is always thinking 10 steps ahead, I always feel like I'm on the cutting-edge of breaking industry news --- her calls and e-newsletters are a true gift! Working with Michelle is a true honor and privilege.

Anytime she speaks, I take notes - all information coming from Michelle is guaranteed to be extremely useful. She's also very down-to-earth and such a kind, caring soul! I am excited to continue to benefit from Michelle's expertise through the B-school calls and hope to have the opportunity to work directly with her in the future.

The one-on-one was great, so energizing and motivating. I loved how you were fully focused on, and so interested in, what I am doing, and even more, what I could be doing. Talking to you gave me more confidence in myself and my capabilities. I could see a clearer path towards a better business. I would certainly recommend working with you because my experience with you was very positive. You were supportive, open, interested in what I am doing, and your suggestions were spot on.

My body and intuition told me clearly to sign up with you because I have had a gap in really getting the web and tech part of my business. It was really exciting for me to be able to do B School through you to get extra help where I needed it. 




I feel your knowledge, experience, and your big heart while working with you. I loved receiving expertise in areas I have felt stuck, while also feeling supported, encouraged, and no judgment. Sometimes it feels like you have to weed through things you don't want to get what you need or perhaps you find someone who has the skills you need, but maybe isn't aligned in mindset or heart, but I feel both with you and that is exactly what I've been looking for.

I feel the benefits will continue to emerge as I work on applying everything you shared with me. For starters, I have clear, actionable feedback on my website, which I have begun to implement and I know will make a difference. 




You really helped me in areas that felt like they should be simple, but have been so challenging to figure out...first, just giving me assurance that they actually are difficult to figure out! Secondly, to give me some steps to take. 




Lastly, your newsletter is such a bounty of resources and information. It's not only helpful, it's inspiring. There is A LOT for me to still dig into there and I am grateful to see links to topics that have been so elusive for me. 




You have great expertise and experience, combined with ingenuity and kindness. It feels like you love what you do, you're good at it, and you care about the success of your clients.

Lauren Wessinger
Yoga Teacher + Business Owner
YOU WERE THE REASON I ENDED UP TAKING THE LEAP! 




I thought I needed a new website, but I realized it was just me wanting something different but not knowing what. My current website was able to be completely revamped (by me!) from your suggestions - and now I love it. 




I went from having a website that I didn't think was really selling my service to one I am really proud of that is working FOR me all the time. The information and ideas you shared with me are invaluable. It is all pointers and design tips I would have NEVER thought of on my own. It's knowledge that only an expert with experience would have. 




Having someone who knows how to make a website that is engaging, enticing, a website that sells, a website that is really utilizing a lot of functionality and is packed with relevant info...that seems to be outside the realm of what most web designers offer. I feel like you're more of a business consultant through the lens of websites, and I haven't found anyone else that does this. Very grateful to have connected with you!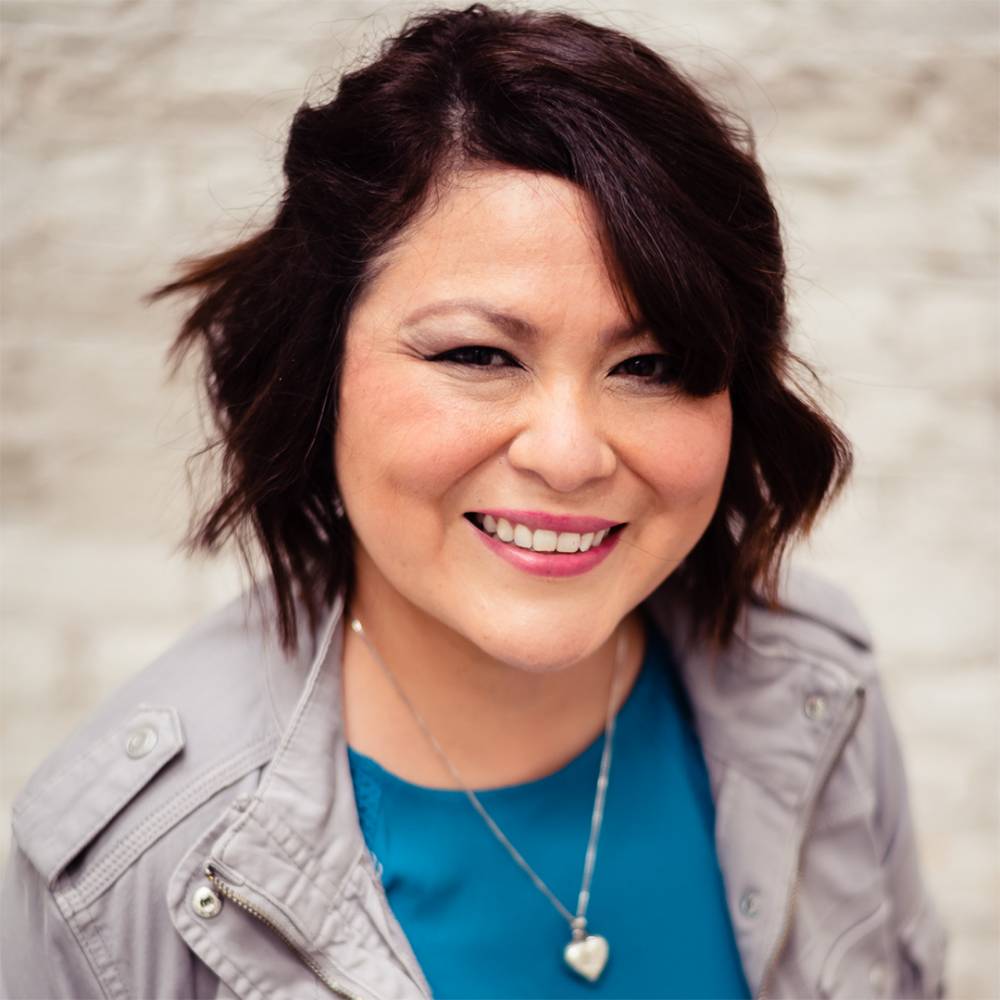 It was the right time for me to work with you! Your prerecorded website review was terrific. It was a welcome surprise, and I know looking at that beforehand was a lot of work. It put my mind at ease before we got on our call. I knew that special touch and attention to detail meant I would get more than expected.

Peace of mind, clarity of direction, and validation are priceless. To top it off, you gave me concise, actionable steps I could immediately implement. And these are only the immediate benefits of working with you! You also gave me long-term actionable steps to take, ensuring my business and I would benefit from our call in the long run. 1000% I'd recommend working with you.

Your attention to detail, knowledge of SEO, content strategy, website design, and concise, actionable advice for my small local breathwork studio website gave me peace of mind, confidence, and validation that I could make minor tweaks now, larger revisions later, and focus on the needle-movers which will have long-term, lasting effects and help drive more traffic to my website and studio. I've already started making some of the changes we chatted about!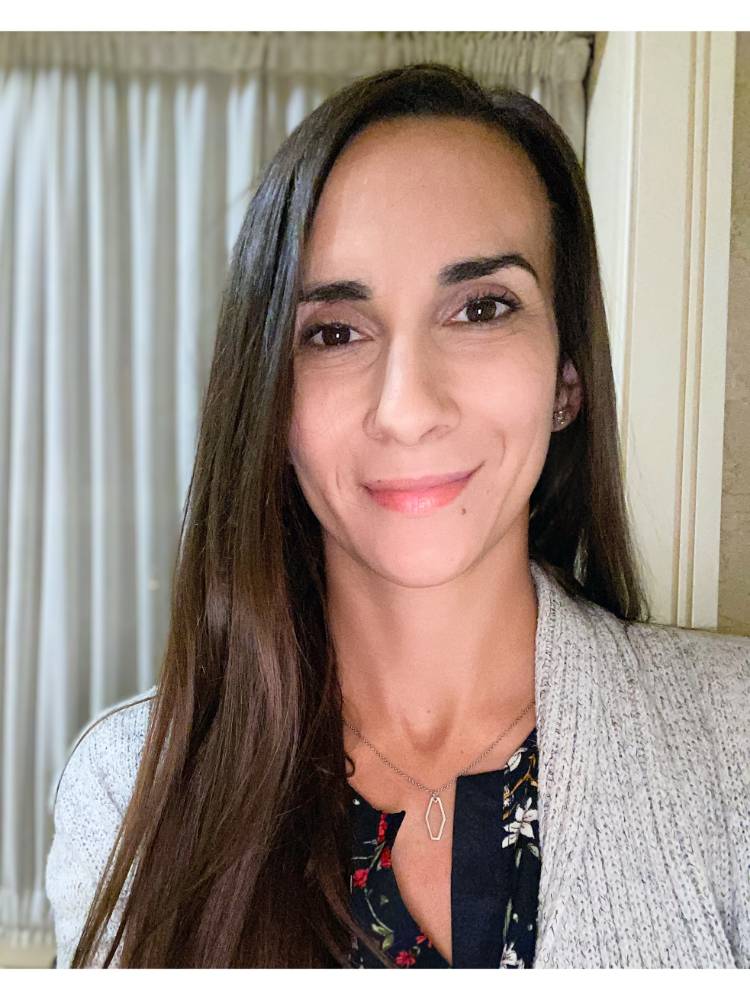 Great vibe! You can trust Michelle to tell you what you need to hear.

I wanted to make sure I supported a referral that I knew I would relate to in some way (as a Creative Director/web designer). When I learned that we had a mutual background in web design and you were offering a website review (as well as your long-standing relationship to b-school), I knew that you were "the one" that I needed. It can be difficult to be critiqued by a peer, so that part was scary, but it made your input feel that more crucial.

There are many features I liked about working with you!! You are very easy to talk to and offered many tangible tips. Was thankful that you were willing to pivot our conversation from my website (after many useful suggestions) to working through my pricing structure.

I felt supported/validated and not judged, which countered an irrational fear that I had going into the call. Even in the manner in which you presented your suggestions that may have opposed some of my original ideas, I didn't feel criticized. You reminded me that less is more and helped me to look at my website and some of my studio offerings in a different way. Which has been difficult to do after being so knee deep in it all for so long. You also confirmed that many of the ideas that I've been sitting on [for the space] could actually be successful.

You demonstrated the professional and personal experiences needed to qualify your valuable advice, which you delivered in such a gracious and friend-like manner. It is obvious that you genuinely want to see us succeed in our endeavors.
I love that you're a welder of web things, and I can feel that you're a good person. I felt very encouraged after our talk.

I'd definitely recommend working with you. You're knowledgeable, empathetic, encouraging, and down to earth. I am just getting started in the world of entrepreneurship, but I am sure I will benefit a lot from being part of Team Minima in the future :)
I've been on your list and following your work for awhile, so I knew it was the best decision for me. The best was the opportunity to have a one-on-one session with you!

 I love the live group calls. To hear other people's journey's and their various stages and questions was super informative. Slowly gaining knowledge about different processes of starting your own business and website is empowering.

You've helped me simply a lot of things and have a manageable list of resources I can turn to. I feel more confident and inspired to light the fire. Honestly, just being part of your community is super inspiring me to... to feel less alone in the process of starting, and hearing other members questions and stories in the live calls really helped me on may levels. Just being able to head to the Facebook group and search things is a great resource!

Your vast tech knowledge is invaluable, and your down-to-earth wisdom and approachability is as treasure. You bring joy back into solving creative problems, and your genuine excitement to see people thrive in their business is contagious.

Thanks a million, Michelle! You are an inspiration.
I had zero hesitation! It was a no-brainer since I fell in love with your style and approach through another program.




I really appreciated your honest feedback and insights about building a program and the quick turn toward building content that can be delivered in a more intimate way.

Learning from others is really valuable for me at this stage of the game since I am a team of "one." I want to keep things as simple as possible so that I can get this off the ground!

Getting my mind turning in other directions gave me the clarity that I needed to think about my offering in a different (and less overwhelming) way. the wisdom and expertise that you brings is invaluable to someone like me that is just beginning.

I feel like I am able to save a lot of time and money getting your insights. I have a lot of faith and trust in you after listening to you - and you are a powerhouse that is not afraid to say what you think and believe. Finally, I feel that you also have the ability to meet me where I am at and "riff" on it instead of steering me in a completely new direction (which would feel confusing).

I appreciated that you steered me in a direction that is still honing my idea while being generous enough to want to help me save a little heartache based on what you have seen in the wild. Why not learn from others who have gone before me!
The 1:1 call was an opportunity I couldn't pass up. I have admired your work via B-School since I made that purchase a few years ago. It is rare to feel so encouraged about the work I am doing by a person who is hearing about it for the first time.You have your ducks in a row, are expert in your domain, and genuinely care about the people you choose to work with. What a gift your words were to me. Thank you. Keep doing what you're doing. You're the real deal! ;)

You are extremely generous and supportive. I loved the one-on-one coaching call - I benefitted from the feedback to questions I had about building my business and the many different ways forward I could chose to pursue.

Your insight and knowledge helped me understand my value and clarify my own way forward in building my business. Building your own business can sometimes feel like staring into a dark cave, and it's really hard hard to know where to step or how to move forward. Your kindness and profound insight shined a light that helped me discover the small but clear actions that I could take and which led to some exciting results.

This experience boosted my willpower and added structure to my processes which allowed me to keep moving toward my goals.