I'm Craig from Denver and I joined this mobility program due to tight hips and back. I sit at a desk a lot for work and needed a routine to combat the tightness. This program get's it done. It's something I can come back to over and over again.
Mary age 59 and my doctor told me I need to work on moving more and stretching would be a great option. I was recommended to Joe's page and really enjoy the simple routines.
- Michele, 42, work in tech & finance - Before starting the course with Joe, I had a 9 minute work-out routine that I tried to stick to on an almost daily basis. The last 3 minutes are stretching exercises. So I plugged Joe's exercises into my 3 minute of stretching, which actually have become more like 5 minutes now - The program has helped me expand the number of exercise I know of and be even more systematic about my self mobility - I like Joe's chilled approach and the fact that he also includes a self-care element
I am 47 and an avid gym-goer. It's important to keep up with my mobility and self-care mobility is a great addition to my routine. The "Self-Care Cup" exercise was great too!
This is Sam, 42, lawyer. I have joined Joe's programs in the past and I was excited to be selected to join his new program. My quick win has been a significant decrease in my lower back pain. Thanks to your Self-Care Mobility Program, I can put in long hours at my desk without constantly adjusting for comfort. The best thing about the program is that it's so easy to follow and I can do it right at home.
One week into the program and I'm feeling confident and feeling better overall! I was hesitant joining since I have been inflexible my whole life but this is the perfect pace for me.
My name is Mike, I'm 38 years old and a personal trainer for 15 years in Toronto. I've followed Joe on Instagram since 2018 and have been using his stretches to maintain my own mobility and with clients. My Quick Win? A quick and approachable routine to maintain mobility. What I love most is that Joe teaches you why you need mobility and how much you should be doing. It's an amazing value that cuts through the BS that most social media influencers promote.
Started the back mobility program last week to improve my posture and it's been the perfect routine to help loosen up my back muscles and keep me re-aligned.
I'm Cheryl, a retired nurse. I love to garden and it has become difficult as the years have gone by. The Mobility Program has given me the ability to enjoy gardening with much more ease. The best part is, it's something I can easily incorporate into my daily routine.
For over 3 decades I have experienced lower back pain from a desiccated disc (L5/S1). All this emanated from a misdiagnosed back injury. This has led to a super tight left hip, one which frequently gets mis-aligned. in the past month had a major setback where sciatica was running from my mid back to my hip down to my foot. Quick Win: 3 days after starting the back and hip mobility exercises I'd forgot about the mid back and hip pain. There is still sciatica running to my foot, but the pain is no longer constant or as severe. I'm excited for what the next set of exercises are.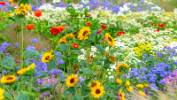 I needed a routine to follow when my back tightens up during the day and this is perfect. The routines are quick and I can always reference the videos.
Evelyn from Melbourne, Australia, Age 52. The Self-Care Mobility Program has helped me rediscover the joy in my hobbies. It caters to my pace and capabilities, making it feel like the program is made for me.
Donna, 58-year-old Middle School Teacher. I was in the test group for the Self-Care Mobility Program. My Quick Win was being able to bend over and touch my toes without wincing - a move I haven't managed since I don't know when! The Self-Care Mobility Program, especially the back mobility exercises, have loosened me up wonderfully. And the best part? It's less than 10 minutes a day! I'm not aiming to be a gymnast here, just want to move without stiffness, and it's working!
I'm a graphic designer and video editor and spend all day on my computer. I was looking for a quick routine I could do to reverse the damage I was doing working all day, everyday. This is starting to become a go-to routine when I start to feel the tension creep in!