According to the stats 90% of online courses don't get finished. I devoured Hooked on Writing Hooks from beginning to end and am going in for a second round. I learned so much from Erica's frameworks and editing notes, and loved Rob's Ai prompts and chatbots. There's a ton of value in this course bundle with zero fluff so you get everything you need out of it without being overwhelmed by masses of content. It's also really well organised. Can't wait to start applying what I've learnt!
While I am currently primarily a book editor and blog writer (using Chat GPT), the information and lesson presentation in this course was mind-blowing. I also write social captions for blogs and can directly apply these learnings to those, as well as all writing/editing I do. Erica's frameworks and editing tips are first rate and the examples are worth their weight in gold. Rob's explanation of how to use AI (Chat GPT) prompts supporting Erica's frameworks, together with the 100 examples of how to apply them, are unbelievably helpful. This course is simply outstanding! Now, to dig back in and enjoy the ride! Thank you.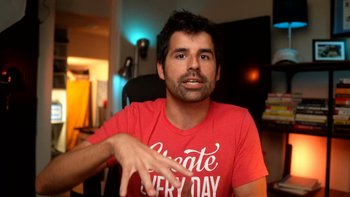 This is among the most valuable and insightful courses I've ever invested in. With Erica's frameworks paired with Rob's deep knowledge of AI, I feel I can finally start consistently producing content on LinkedIn. What stood out most was the video in which Erica and Rob made live edits of the ChatGPT responses. I loved how Rob shared drafts of specific prompt commands to tailor GPT's responses to his liking. There's so much to learn from those prompts. I also appreciated how Erica graciously shared her 'Book of Hooks' alongside this course (which I'll soon devour). The course is so rich in content that a single run-through doesn't do it justice. I'll come back to it time and again while practicing everything I learned. I recommend this course a 10,000%!
Erica and Rob's course was masterful. It did something I haven't seen done here before - it matched hook writing strategy with tactical implementation. I'll be using these bots every day to brainstorm, troubleshoot and validate ideas. Well worth the price of admission!
Wow! Saying that Erica and Rob over delivered is an understatement! The value is insane and the bundle is worth every single penny! It helped me get more clarity and speed up my content creation. The best thing about it is that you can start experimenting and applying these frameworks right away. Thanks for breaking down the hook science for us!
Erica's frameworks are so good I've built my own hand crafted ai prompts using them. BUY THE COURSE.

This course is worth every penny. I've run through it as fast as I could for the first time to get familiar etc. Now I'll go slower and make notes. BTW, I used the" Auto-Checklist AI Content Editor" prompt to edit ChatGPTs long-form article😄 The content makes more sense and is more refined after the checklist prompt. I'm pumped 🙏 And both of you were right about the 1-hour life edit it's 🔥🔥🔥