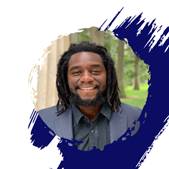 I want to express my sincere appreciation for the exceptional support and guidance extended by Jack Henkel, Senior Cluster Manager at the Florida High Tech Corridor, particularly within the framework of the Cenfluence - Central Florida Cluster Initiative. Jack's instrumental role in assisting us with our STTR (Small Business Technology Transfer) proposal cannot be overstated. Jack's depth of knowledge in the realm of STTR was evident right from the outset. His comprehensive understanding of the intricate processes involved, coupled with his exceptional ability to break down complex concepts into easily comprehensible terms, set the foundation for a highly successful collaboration. This attribute of simplifying the seemingly convoluted aspects of the proposal proved to be of paramount importance to us, enabling us to articulate our ideas and goals in a clear and accessible manner. I am thankful for Jack Henkel's instrumental role in the preparation of our STTR proposal. His expertise, coupled with his ability to simplify complexity, and his genuine commitment to our success were the cornerstones of our proposal's excellence. Without hesitation, I wholeheartedly endorse Jack Henkel and the Florida High Tech Corridor for their unwavering support and commendable contributions to driving innovation and fostering growth in the Central Florida region.
Cenfluence provides valuable information. Out of all of the Central Florida Startup communities I have found Cenfluence to provide the most impact.
I really liked the Cenfluence Webinar on Intellectual Property. Even though I am a veteran of Intellectual Property usage,(I have 67 US patents issued.) I learned some things that I did not know especially with respect to the broader subject of Intellectual Property. Good Webinar!!
Codecraft Works is headquartered at Groundswell, a Brevard County community of digital nomads, innovators and entrepreneurs, and joined Cenfluence, the Central Florida Cluster Initiative, as a member of the Learning Sciences & Human Performance Cluster in July 2021 and received invaluable business and proposal support. Cenfluence identified several promising faculty member partners and made a connection between Codecraft Works and Dr. Michelle Taub, an Assistant Professor and Core Faculty in UCF's Learning Sciences & Educational Research. The two hit it off immediately and established a collaboration.

Cenfluence is a great organization to be involved in as a small business. They provide resources that otherwise might be time consuming and expensive for small businesses with limited time and resources, such as weekly information on government solicitations, contests, and upcoming conferences and events. Kismet was able to participate in several conferences last year through Cenfluence at a reduced or free rate that made critical connections for our company. I would highly recommend Cenfluence to any startup looking for resources and getting quickly plugged in to the local startup community.

Grateful to be apart of Cenfluence. They have been instrumental in keeping us up to date with opportunities and getting us at the right events at the right time. I would recommend startups trying to develop and gain traction to join.

Central Florida's innovation ecosystem has supported me with guidance and advice to navigate my business toward growth. I have been working with Jack Henkel at Cenfluence for the past 6 months building our VR programs, and I consider him a key part of our team. Jack and the Cenfluence staff have provided me access to new resources and contacts to help me on my journey. Additionally, his guidance regarding current projects and future funding opportunities has been invaluable. With the support of Cenfluence, Jacono Studios will develop as the VR education market grows, allowing our educational products to branch us into other sectors of business. We are excited to have the support and knowledge at our fingertips.
Cenfluence has provided us with some wonderful networking opportunities. We've gotten involved with some of the conferences and that's helped us engage with the local tech community
We have been attending Cenfluence seminars and becoming informed with current initiatives. In addition, the seminars have been tremendously helpful in addressing some of our legal, intellectual property, or partnership challenges. We have also closely worked with Amy Beaird, Program Director at the Florida High Tech Corridor, who has provided amazing SBIR proposal preparation support. Amy reviewed our proposals and gave us very insightful information and suggestions on how to structure the proposal and make it standout. I don't think we would have achieved any of these SBIR awards without Amy's help.