outline of a policy memo that I hope to present to the Gwinnett County Public Schools (GCPS)'s Board of Education in addressing the problems regarding the inadequate STEM curriculum

This is the outline of a policy memo that I hope to present to the Gwinnett County Public Schools (GCPS)'s Board of Education in addressing the problems regarding the inadequate STEM curriculum and suggestions to implement project-based assessments with the establishment of effective marking criteria. @cityasaschool #education #future #school #stemeducation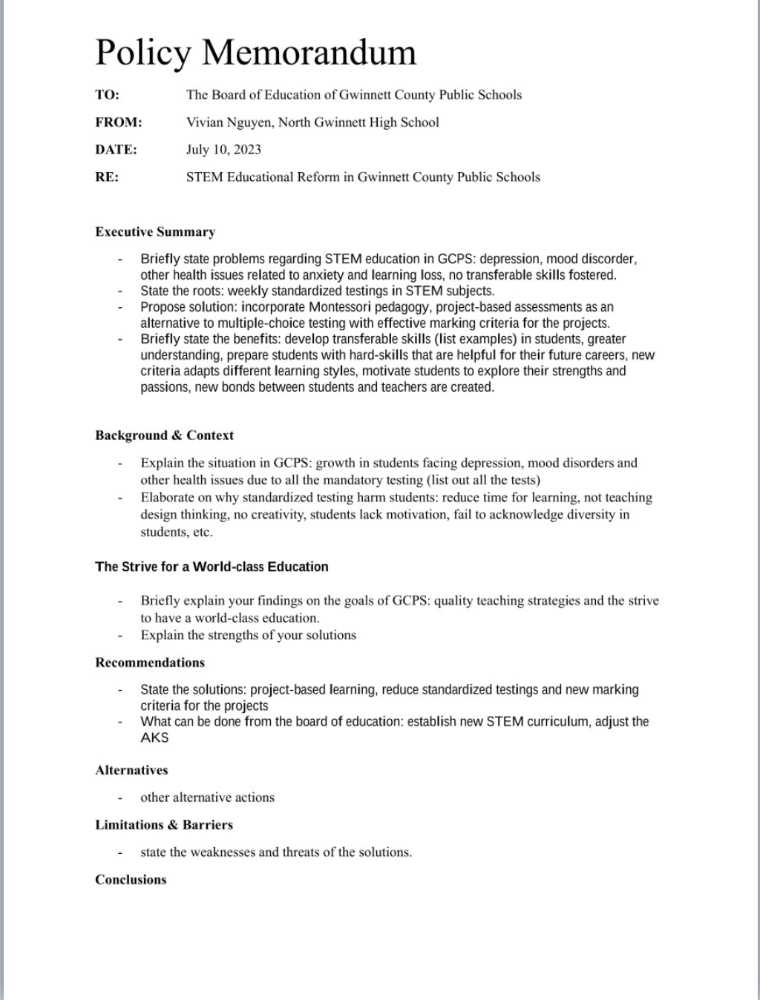 Last week, I talked about our Minimal viable product, how I approached it and how it can help students in the long run. This week, I have given some more thoughts to the minimal viable product and created a possible outline of that product. It consists of a 3-day-workshop and a week-long project at a school or a science club. City as a School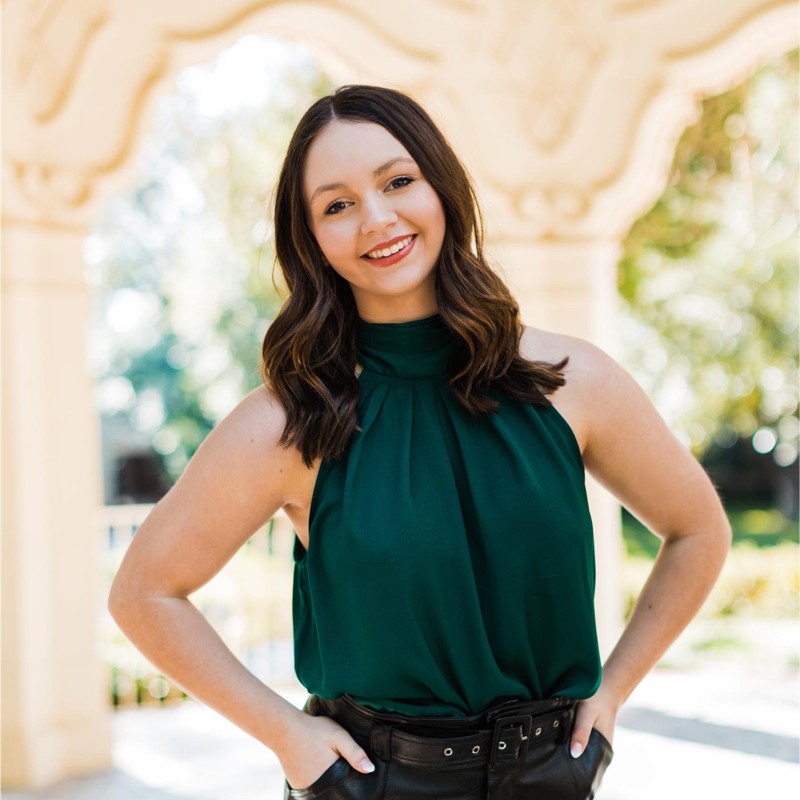 Demo Day for my City as a School Cohort is tomorrow! I am so excited to share my idea for the app, EduDash.

Demo Day for my City as a School Cohort is tomorrow! I am so excited to share my idea for the app, EduDash. It's a project that I look forward to working on for the next few years. Here are a few details: - an app to promote the collaboration of multiple special education communities and classrooms - the goal is to solve a few of the current discrepancies in funding, resources, and support for special ed teachers, students, and parents. I am including a link to my Loom presentation, so you can here more about my idea if you would like. https://lnkd.in/gYeZd6-3 The City as a School cohort turned my broad ideas into a concrete plan, and I am so excited to get started.
It's been such an enriching experience being a part of this cohort and space. Very grateful for all the support, inspiration, and guidance at City as a School's Civics Guild, from the mentors themselves, and also from the fascinating work of the fellow students I met. AND, heads up: cool new projects upcoming at The Diversity & Inclusion Collective so go follow us and keep a lookout! #ArtCommunity #intersectionality #EnvironmentalJustice #mentorship #DiversityandInclusion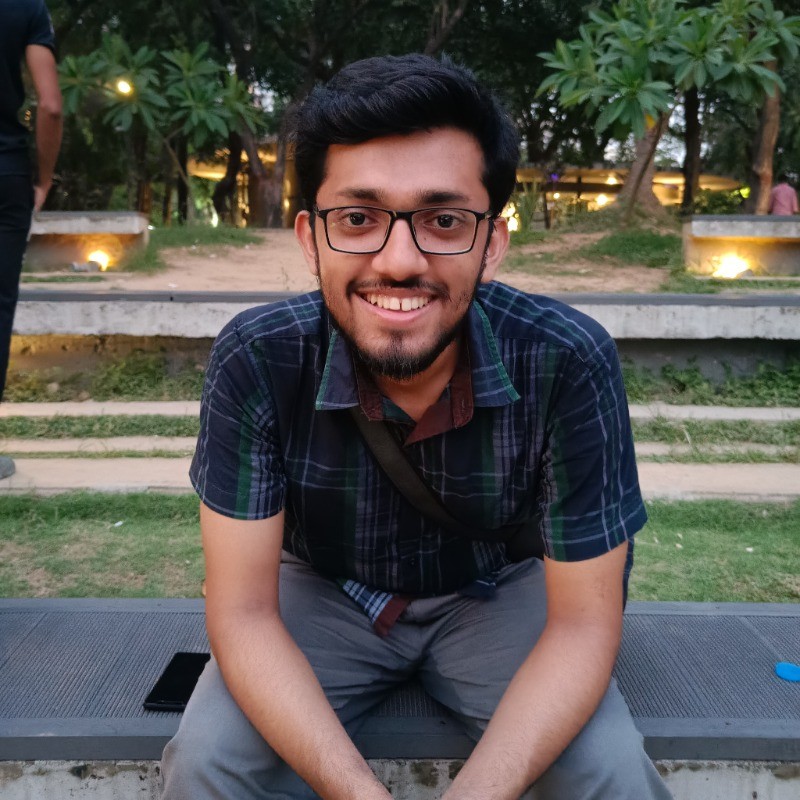 "Elevate your education—new opportunities for innovators of all ages!" That's how I came to know the City as a School.

It was about 8 weeks ago... I was skimming through my promotions tab to procrastinate studies when one email from the Institution of Competition Sciences caught my eye: "Elevate your education—new opportunities for innovators of all ages!" That's how I came to know the City as a School. I bookmarked the page for later. I just went in and booked a 1-1 meeting with someone to discuss if it would be a good fit for me as I thought it was something related to social sciences that would not relate to my science initiative. After I told the facilitator my concern, he assured me there was lots of other science-related projects. So, I went in and put an application in there and the rest is history. I met so many brilliant minds in the 6-week program: I met so many great minds - Mariem El-Kady (I am totally mindblown by her research!), Vivian Nguyen, the education policymaker; Ananya Pathak, with whom I could relate my idea to create community-based learning environments; Allison Gesino with her dashing app EduDash; Gabriel, with his positive AI use in Music; Brandon with his amazing Tenant rights app - who made this learning experience so wonderful. Also, thanks to all the facilitators - Serj Hunt, Jonah Boucher, Nando Kishore, Yo yo for creating this amazing experience.
PART 2; Within these gap years, I received acceptances into Miami University and The Knowledge Society (TKS), both symbols of aspiration and promise. However, the looming specter of financial constraints forced me to relinquish these dreams, a poignant testament to the financial barriers that often stand in the path of merit. Simultaneously, the universe also bestowed upon me the privilege of acceptance into the AMP Global Youth Global Scholars program—an opportunity I seized with zeal. This immersive experience gifted me the mantle of a global youth, illuminating my understanding of the world's complexities and the role I can play as a proactive global citizen. Thus, the tapestry of my gap years is embroidered with connections, initiatives, and lessons—each thread a testament to resilience, growth, and the boundless potential that lies ahead. In the tapestry of my gap years, threads of both sorrow and elation intertwine harmoniously. Amidst these experiences, the radiant presence of the School of Humanity shines brightly. As a fervent advocate for education reform in Africa, my journey led me to immerse myself in the Future of Education challenge—a pursuit that ignites my soul. Within the embrace of School of Humanity, destiny aligned me with the incredible Ajayi Elijah—an encounter that transcends physical boundaries, demonstrating the power of shared ideas and values. Moreover, my narrative takes a vivid turn with a micro-internship at City as a School—a chapter that unveils new horizons of growth. Gratitude radiates towards my exceptional teammates Maria Clara Machado Corrêa, Sofia Mendez Roca, Destiny Ike, Julia Amancio Ghioto, Minseo Kim, Rumaisa kamran in the Future of Education challenge; their collaboration has not only enriched our endeavor but has added a layer of camaraderie that makes the journey all the more rewarding. And to our amazing mentor Florensia Widjaja thank you for being so supportive. To my fellow gap year students who may have encountered the sting of rejection, remember: your resilience is your greatest asset. PS: Incorporating those screenshots from a post on LinkedIn that inspired and guided me through the challenges of rejections is a wonderful way to provide encouragement to others. Embracing setbacks as stepping stones to growth is a powerful lesson, and your personal experience can be a beacon of hope for others facing similar situations.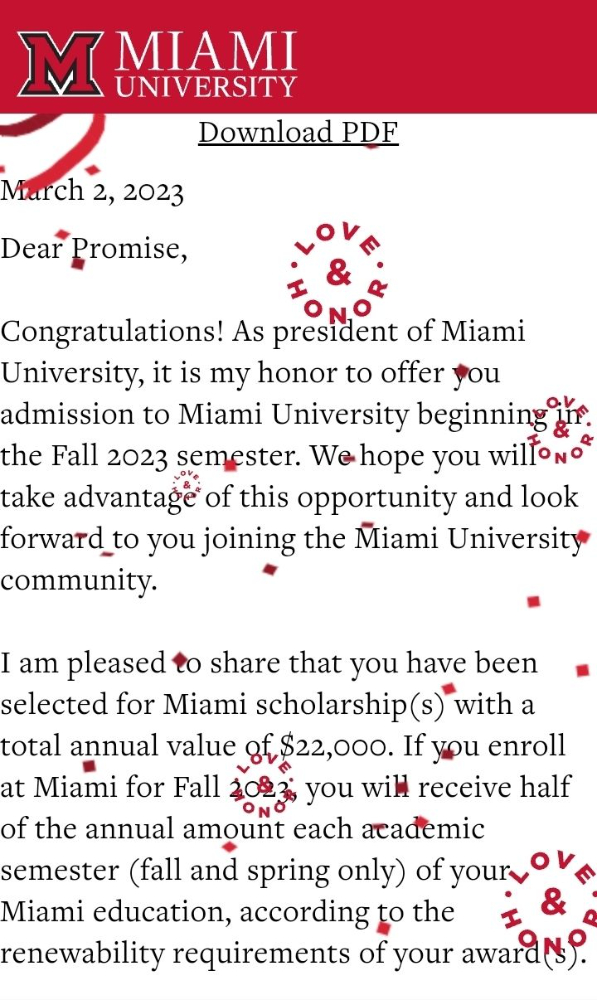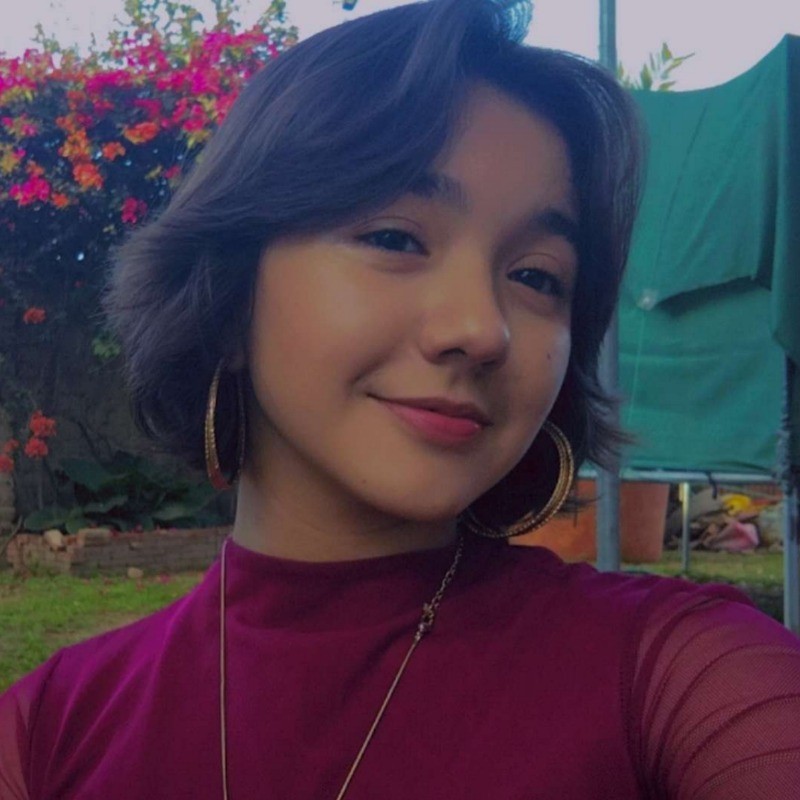 leveraging the AI Co-Pilot ARK to equip students from rural areas with the essential skills

🌟 Exciting times in the world of education! Today, I'm thrilled to share a new approach that's set to redefine the way we learn and prepare for the future with School of Humanity. 🚀   📚 As we all know, traditional education has served us well in the industrial revolution, but we are very far from that time now (which was around 183 to 263 years ago!), times are changing rapidly. The demands of the modern world require a fresh perspective – one that embraces innovation, personalization, and lifelong learning.   🚀 Our collaborative internship with City as a School is all about personalized, self-driven learning, and we're not stopping there. We're leveraging the AI Co-Pilot ARK to equip students from rural areas with the essential skills they need to navigate the job market with confidence.   🌟 Students are guided not just by specialized mentors but also by the AI tutor.🤖 In order for us to propose a methodology model for this experiment we needed to consider the following:   🎯 Always start with a clear goal - (Starting with a well-defined goal was essential. Even with an open-ended methodology like ours, having a clear purpose served as our North Star, guiding our efforts and ensuring focus from the very beginning.) 🔍 Dedicate time to research and planning - (We delved deep into similar experiments, understanding what worked, what didn't, and identifying the differences to reshape our approach) 💼 Secure the resources you need - Think of every tool to bring the vision of the experiment to life! 🤔 Stay ethically grounded - We had to think about the informed consent and privacy of those involved or some unintended consequences that may arise. 📊 Embrace data as a powerful tool for learning and growth. (Its all adaptative, address the problematic variables with new approaches instead!.   🌟 This new approach isn't about taking over the entire structure of education or replacing the vital role of the learning facilitator but to empower the process with newer approach and innovative tools.🛠️🌟 🌐 Stay tuned for more updates as we embark on this incredible journey, shaping the future of education together! 🌟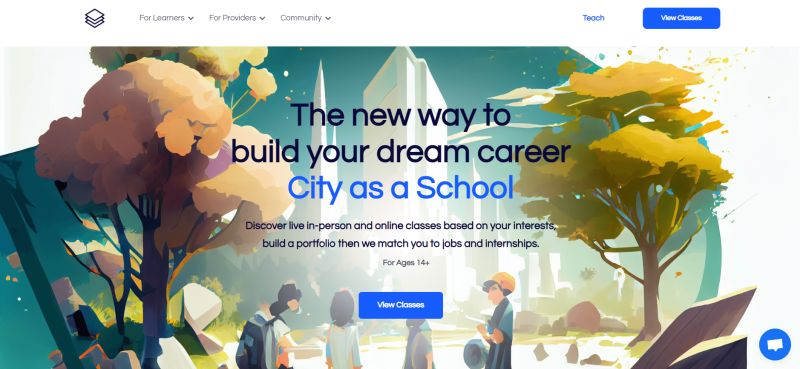 This era of the 21st century has been evaluated and revolutionalized by time. we have seen numerous methodologies and structures in the education system but now it is being spread through the medium of media, technology, and AI. 🏆As We have been on the tremendous and enthusiastic journey of remote school at the School of Humanity we have learned a massive amount of skills in using AI and remote-based learning. 💡In this beautiful journey of five weeks at the School of Humanity we have done our micro internship at City as a School by working on a challenge about a personalized learning plan through AI co-pilot ARK with my amazing co-learners Maria Clara Machado Corrêa Sofia Mendez Roca Destiny Ike Julia Amancio Ghioto Promise Godwin 🙌I am very thankful to Serj Hunt is raising angel round-DMs open for showing patience and connectivity by answering our questions and providing the details of the project as much as possible. 📜In this challenge, we gathered information about the hole-in-the-wall experiment about personalized learning, and we planned a curriculum of similar personalized learning plan through an AI co-pilot ✍️We had numerous data analysis, practical implementation plans, and root causes, relating to the past learning plans. ✅we have to keep in mind that there should be a target community where this personalized learning plan is needed the most, how can we implement it by having limited resources of technology and the internet to the people? 🖥️ We also keep an eye on how to control the usage of data and ethically be grounded for the privacy policy during the AI co-pilot learning plan. 🤹what skills do I have learned? I am very grateful that I have learned a massive amount of information and the superfluity of AI in education. Also, research about the short-term plan as well as long-term development in this personalized learning plan through AI co-pilot ARK Never thought that those five weeks at the School of Humanity will lead me so much into technology and Artificial intelligence. I wish that City as a School succeeds in the mission of personalized teaching methodology through AI for access to education for everyone in the world.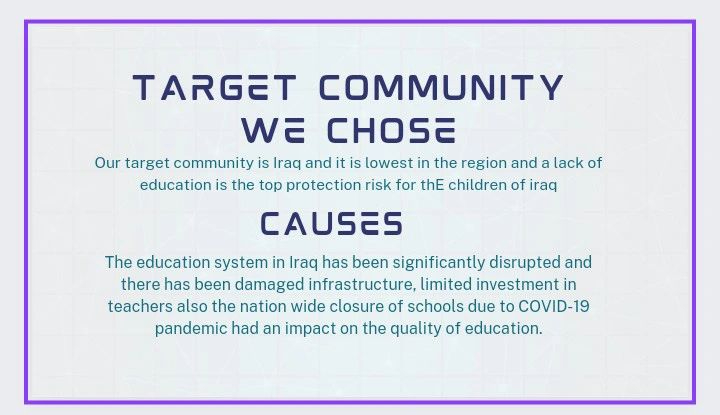 Jonah delivered the course excellently, he went really in depth into specific topics that I found interesting. I especialy liked his knowledge surrounding AI. It was refreshing to be able to talk to someone who had clearly spent a great deal of time thinking about these topics. He was very engaging, with an open, approchanle demeanor. He allowed me to talk and voice my own opinions, whilst still delivering a very full course. If you, like me, are interested in these topics, I highly reccomend using this course and taking the oppourtunity to talk with Jonah.
It was really enjoyable. I came into the sessions knowing some stuff about climate change, nuclear weapons and AI but it was really interesting to dive deeper into the topics, it was interesting to look at the IPCC projections and all the super forecasting I found very engaging. Over all it was a really enjoyable 4 weeks, I came out of it with a lot more knowledge and I'm looking forward to doing something like it again!