I found the Tracking mastery course very complehensive and I have particularly enjoyed the comprehensive step by step guides for implementation as well as additional guides and email templates. Overall, this is a very good value for money course and I have already started advancing my account tracking set up off the back of what I have learnt. If I were to give some constructive feedback as well, I would have appreciated some parallels to Foodlight tracking as well as many of us adserve PPC campaigns.
Casper van Maanen
Online marketing consultant, SEA-specialist
I highly recommend doing the conversion tracking mastery. It's a hands-on course with lots of info, it also includes step by step guides on how to implement basic and advanced tracking. A must-do for every PPC-specialist!
This course helped me demystify the whole tagging and tag manager environment and provided step by step instructions for setting up Google Ads account tracking in any ecommerce platform. 




It solves the garbage in, garbage out problem that you either inherit from new clients or can fix for existing clients. It tells you which rocks to look under to make sure the account is structurally sound.




I learned how to set primary and secondary conversion actions. Funny enough, through this course I discovered that I had too many primary conversion actions and had to switch several of them to secondary (add to cart, begin checkout). 




This switch resulted in wasteful spending cuts by about 25% per day in my Google Shopping campaigns and contributed to an increase in ROAS from 2.63x to 3.45x. There were other contributing factors, but this played a role.
This course has helped me get more confident in my data and skills. It's helped me get crystal clear on all types of conversion tracking and which to implement based on client goals. One cool thing I learned is using data layers to enrich our clients' data, which we can then use to optimize better.
I've spent a lot of time (and money!) over the last year on various courses and none of them could clearly explain the steps I needed to take to implement the type of gold-level conversion tracking that I wanted for google ads. Then along came Bob & Miles with Conversion Tracking Mastery. The course covers every kind of useful conversion tracking for Google Ads and, very importantly, why you need to implement it (this is so helpful to explain to clients that don't really understand the technical aspects and just want analytics imported conversions.) I found the step by step walkthroughs really useful, particularly for unpicking my failed tracking attempts.
Conversion Tracking Mastery gave me clarity on how to set up my tracking the right way. From basic to advanced techniques, Micro to Macro, and how to measure real results instead of just spammy leads. If you're still just tracking form submissions without importing real values I'd suggest you start right away and become a Master in Conversion Tracking.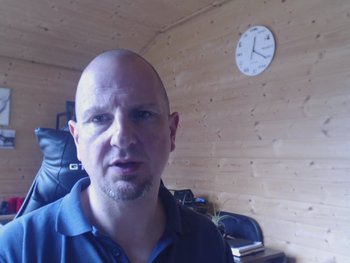 I have quite a lot of experience with conversion tracking already, but still learnt a lot through this course!
I really feel like I mastered conversion tracking thanks to PPC Mastery. I've learned a lot of new things that I wouldn't have known without following the course. I'd 100% recommend this course to anyone working within Google Ads accounts on a daily basis.
As a seasoned digital marketer with over 6 years of experience in conversion tracking, I found the Conversion Tracking Mastery course to be an absolute gem. In recent years, conversion tracking has undergone numerous changes, and it's surprising how many audited ad accounts still struggle with getting it right despite its absolute importance. It was highlighted the critical need for effective collaboration between programmers and marketers in the digital landscape. The course's emphasis on accurate conversion tracking couldn't have come at a better time. The content not only covers the latest updates but also equips marketers with practical strategies to navigate these challenges successfully. I wholeheartedly recommend it to anyone looking to take their conversion tracking skills to the next level.
Buying Conversion Tracking Mastery course sets new ROI record for my professional investments.
In the course of my career as a PPC expert, I have already attended numerous courses. The courses from PPC Mastery are by far the best I know. I recommend anyone who is interested in these topics to subscribe to the courses. In terms of content, quality & structure they are excellent. Thank you, Miles & Bob!!!
Highly recommend the PPC Mastery Conversion Tracking Mastery course. Comprehensive insights into advanced techniques are presented cohesively, saving time. A game-changer for Google Ads agencies, setting them apart and delivering superior client results.
Definitely a course to recommend! It provides practical videos with detailed information on how-to provide the Google algorithm with clear data. This not only helped me to better understand the game of data tracking, but also my clients for getting more value with their ad budgets. Especially the video's on e-com POAS tracking are next level. Keep up the good work!
Absolutely Thrilled with PPC Mastery Courses! As someone who has spent 7 years specializing in Google Ads at different agencies, I thought I had seen it all. But transitioning to freelancing made me realize how challenging it can be to stay ahead of the curve without a team to back you up. That's when I stumbled upon PPC Mastery and decided to invest in their courses: Conversion Tracking Mastery, Google Ads Masterclass, and Performance Max Mastery. To say that these courses exceeded my expectations would be an understatement. Each course was a treasure trove of insights, strategies, and actionable tips that I hadn't encountered before. It was evident that a lot of thought and expertise had gone into crafting these courses. What really sets PPC Mastery apart, however, is the community. Upon signing up, I gained access to their Discord channel. The Discord channel is a goldmine of information in itself. The community is filled with like-minded PPC specialists who are incredibly supportive and always willing to share their knowledge. It's like having an extended team that's just as passionate and skilled in the field as you are. I can confidently say that the courses at PPC Mastery are worth every euro spent. They have not only enriched my understanding of Google Ads but have also provided me with a supportive community that I can rely on. If you're looking to elevate your PPC game, look no further than PPC Mastery.

As a junior PPC specialist, the Conversion Tracking Mastery added an enormous amount of value to my skill set. Great implementation videos and explanations. The course is structured logically and makes it possible to implement learnings throughout the journey. Definitely worth the money!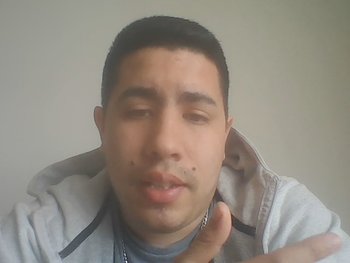 I believe conversion tracking and attribution are two of the most important skills for any PPC expert to learn and master, and this course really helps take those skills to the next level and beyond. The course helped clarify and answer many of the questions I already had about Google Tag Manager, offline conversions, the use of enhanced conversions and more. Beyond that, it introduced me to many techniques I had no idea existed that I was able to start to implementing right away. I did find a few of the modules and videos to be too complicated and technical, even with the email instructions, some developers still did not understand what I was trying to get them to do. I still don't have a complete grasp on server-side tagging, consent mode and how to push data layers, but I do expect to fill in the gaps myself at some point and figure out how to implement these when the time comes. I will definitely be looking back at this course in the future whenever any of these advanced tracking techniques come up with my clients and I will use the modules from the course to implement these advanced conversion techniques which I really believe will improve my accounts significantly. And a huge shout out to Bob for guiding us through the entire course, he is simply incredible. I found him easy to understand and extremely knowledgeable. And most importantly, never boring!

Wow, I can't help but share my excitement about the 'Conversion Tracking Mastery' course by PPC Mastery! I'm currently halfway through, and I just had to take a moment to express how impressed I am with this learning journey. I came into this course with some prior experience in Google Ads, but I've been blown away by the depth of knowledge and practical insights it offers. It's not just about learning; it's about truly mastering conversion tracking, and it's been an eye-opener for me. The course has this remarkable ability to take complex topics and break them down into digestible, actionable steps. From the basics to advanced techniques, it's all there, and the real-world examples make it so relatable. I've already started implementing some of the techniques I've learned, and the impact on my campaigns has been noticeable. The cost savings and improved ROAS/POAS are real, and I can't wait to see how much more I can achieve as I progress further. One thing that sets this course apart is the instructors, Miles and Bob. They are always up-to-date with the latest trends and are constantly bringing new insights to the table. And it's clear that they genuinely care about their students' success. If you're considering buying this course, I wholeheartedly encourage you to go for it. It's been an amazing journey for me so far, and I'm excited about what lies ahead. 'Conversion Tracking Mastery' is more than a course; it's a transformative experience in the world of Google Ads.
As a team of one, it can be difficult to learn new skills, optimisations and keep up to date with new platform features and capabilities without colleagues to learn from. Having worked in agencies where I could access tech/dev support, I knew conversion tracking was a blind spot of mine - so the Mastery course has been perfect for building up my knowledge and confidence in this area. I'm more comfortable advising clients and can charge more for my services since completing this course. Thank you!