Kevin Henry
CEO, Brand First Consulting
I learned a ton of valuable information during this Sprint workshop with Coveted Consultant, but the #1 one thing I would say I learned was that by focusing very specifically on the element of my business I love best, I can create an entire service offering that will bring the most value to my clients, warrant a higher premium price, and be most satisfying to me. I am most proud of allowing myself to be open minded to the challenges that Alzay walked me and the group through, especially regarding our pre-existing mindsets and assumptions. It opened me up to new options that have led to a major career breakthrough for me. My advice to new clients/participants would be to first think about the elements of your business that you truly feel you are best at and also what you enjoy the most, and then remain fully open to thinking outside of your "norms", trusting Alzay and the team to guide you to a result you'll discover is perfectly suited for you, your business, and your clients.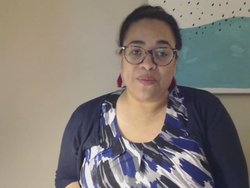 "I finally have the clarity that separates "me" from "my business"."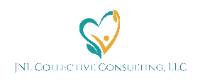 Everything about The CXO Productizing Sprint is created for your best benefit. Alzay has truly put something amazing together that makes the process a lot easier. It is worth every penny and more, it has truly exceeded my expectations! Alzay gives you his best by going above and beyond trying to understand what you do and give you great context once he understands your problem. With doing so he leaves space for you to apply some critical thinking. My advise don't think too deep about it or you will make it too complicated or get stuck or trapped in your own circle of thoughts. Just trust the process ask question don't be afraid to receive feedback. If you keep going you will walk away with clarity, simplicity, a different mindset and confidence. Trust when say you are in the right place and in great hands. Alzay knows what he is talking about from experiences and mistakes he's made. He has created this space for growth so that we can avoid those same mistakes. There isn't one question or concern I had that Alzay couldn't answer or relate to.

"I provide an product accelerator package for startups with an ecommerce product. My accelerator will expedite your new product launch, with a guaranteed 3 milestones delivered in 30 days, for $5,000." I learned how to condense ALL of the skills, servcies, and deliverables into that consice statement you see above, not only does crafting my pitch help me. It helps my clients understand what I'm offering much faster and makes their desicion to hire me or not, simpler. I learned the sooner you get to that "talk" the better! #1 thing to enter this workshop.. Is that YOU ARE WRONG! That's why YOU ARE HERE!. Everything you know is wrong, everything you've been doing in marketing yourself is wrong. You are here to learn... Also, I cannot overstate the importance of building your Customer Avatar, this Day 1 project affects the entire following course, it is the most important thing to make sense in your head. Cheers -Ian

I offer software integration services(BizTalk) to CIOs in Houston Texas. Preparation begins in the mind. Self limiting beliefs and lack of direction are the main sources of why I needed help getting my business off the ground. After the first day I knew exactly how to position my business for success. Every person in the group ran a different business yet our issues were all the same. We simply wanted to do too much. My advice to anyone joining this training is, be prepared to change your mindset. I am looking forward to keeping Alzay as a "Trusted Advisor" in this space.

Michelle Phyars
Founder and CEO at m c People Solutions, LLC
WOW, where do I start! This was an amazing 5-day intensive program that completely changed how I "run" my business. I went from having way to many 'problems' that I would solve, so 1 simple problem statement. I can now focus on that problem, and improving on it as I execute my solution, client by client. You will learn so much, but what I learned is to keep it simple. Do not overthink what you have to do, and what you have to offer. Be precise on your target audience/client and tailor everything that you do to that 'person'. I would recommend this program to ALL. Do not hesitate to sign up. Trust the process, put in the work, use the tools over and over again until you get out of it what makes sense to you and what you actually want to do, and you will leave with an amazing output of vital information, leaving you ready to literally hit the ground running. Alzay's passion for helping people is undeniable, he is very knowledgable and will help you to achieve the greatness and potential that we all have in us - sometimes it just takes a little pushing (which he will do) to let it out and you will shine!

Naru Kang
Owner, Illusion Brands Inc.
The absolute #1 thing I've learned throughout Alzay's Sprint is: when we dig deep into ourselves, we learn more about ourselves and abilities than we ever thought we knew. Alzay challenges his students to look within and puts each person on the hotseat -- for their own growth. The advice I'd give to those about to begin is: Be READY to learn, be challenged and come out a refined consultant.

Pradeep Mishra
Founder, Aurion Systems Pty Ltd
I offer Strategic Alignment and Technology Integration Services to CIOs in Australia and New Zealand. Turning to simplicity when communicating with the client avatar, adding pleasantries in the conversations and content, and places to find and connect with the client avatar in their language has been the real value addition for me. For others who are considering the course, I'd say to don't delay in getting clarity of why you are doing whatever you are doing and distilling it down to simple words that your client will understand.
I loved the simplicity of the tools provided to quickly generate usable content. I'm proud to have been able to apply the knowledge during the course. Join the course with an open mind and share your experiences and fears

Roberto Lopez
President, RHLopez Consulting, Inc.
I learned that you can truly take a service and make a product from it. I am proud that I was able to overcome my own internal intertia and send emails out. Do the work even if it doesn't all make sense at the end you will get the results Alzay has promised.
The CXO Productizing Sprint far exceeded my expectations. The amount that was accomplished over the course of 5 days is truly impressive. Alzay is a natural born teacher who is able to bring out the very best in all of his students. Additionally, Alzay has created some amazing tools to help his students achieve their goals. I walked away from this course with a completely clear understanding of my next steps. I really enjoyed my time with both Alzay and my cohort. I highly recommend this course and look forward to working with Alzay again in the future.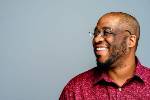 Ian Williams
Lead Well Strategic Consulting
The CXO Productizing Sprint has been the single most impactful coaching program I have ever participated in as a business owner. As a individual committed to lifelong learning, I often realize that I simply don't know what I don't know. Through this program, Alzay not only helped expand my awareness of what was possible he also provided me with the tools and information I would need to succeed. I came out of this program with a much clearer sense of what I have to offer in the marketplace. No matter where you are on your productizing journey, this sprint can help get you to the next level.

I cannot say enough positive things about Alzay, his team and his coaching program. Alzay is an understanding, smart and motivating coach. He urges you to think creatively and helps you progress forward in the best ways possible. Additionally, his product offers and team that supports him are wonderful too. I went into this Sprint with a focus in mind and I came out of it with a completely different path to success. It's better than I could have imagined. Alzay, thank you. I will look forward to seeing you in our weekly coaching session - which I would highly recommend to folks as well.

I would give Alzay the highest recommendation possible for the CXO Productizing Sprint program! I was thoughtful, actionable and does what most other programs don't and that is it goes beyond just the material to reveal hidden blockers (that you didn't even know were there before) that are holding you back from your goals. I came out of the program with a much more clear and concise product that would have taken me much longer to create. Whether you're just beginning to think of productizing or have a productized service you need this program to get to the next level.
Lesson Learned: You can serve someone with the experience you currently have; you just need help packaging that knowledge to design your service. Alzay's method works to achieve that goal. Result: I am proud to have completed the first iteration of my service using Alzay's designed process and tools, which enable you to complete it within a week and reduce your iteration cycle. Advice: Today is the best day to start. While "starting" may seem simple, as a consultant, striving for perfection on the first try is always on our minds. Adopting an iterative approach instead, gives medium to long term benefits. Alzay offers a way to package your experience and design your first service iteration in one week. For advanced users, it helps identify questions you have not asked yourself about your business and the group is fantastic to learn from others going through the same process. I found this to be incredible.