I can't believe how lucky I am to have found this website! The free resources and information provided here have saved me a ton of money on courses. I seriously can't thank the team enough for all the hard work they put into making this happen. You guys rock for helping small dropshippers like me succeed in our ventures!
Your blogs have really given me the confidence and kick I need to actually give this a go for myself and not buy from a "dropshipping guru" that I've been seeing everywhere online. Everything that you publish is super relevant and completely transparent, which makes me feel better about starting my journey.
Joe
Source: Comment on an article
I just wanna say thank you so so much for all you wrote, I know it's too hard to write all of this, but you don't know how many people you will help. You are amazing, you inspired me to go on into dropshipping. When I start selling my products I will contact you and thank you for everything, go on brother. Thank you
Thanks so much for DoDropshipping, I was lost in the internet and I was thinking that I would have to buy a house to learn it. Here in Brasil are a lot of Gurus selling courses about it
I would like to thank you very much, I find your content excellent and very informative, it has been a great help to me.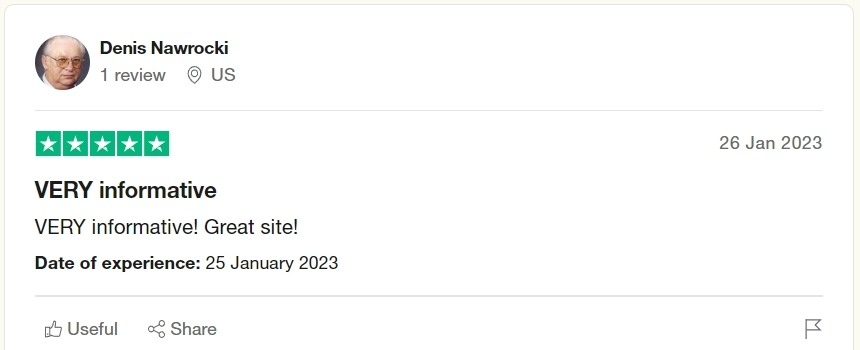 I just wanted to let you know how impressed I am with your blogs. Covering in great detail every aspect of dropshipping, also the sub blog articles throughout the main article. It is the true bible of starting a dropshipping business. I am so glad I found your page as I am going to be launching a store soon. You have just provided me with exactly what I have been searching for. A step by step guide.
You are doing a great job with this blog. And 99% of my roadmap is taken out from your blog.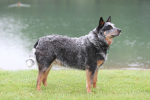 Great up to date information. Subject matter is always pertinent to current dropshipping need and trends. Excellent subscription for startups through ongoing ecommerce businesses.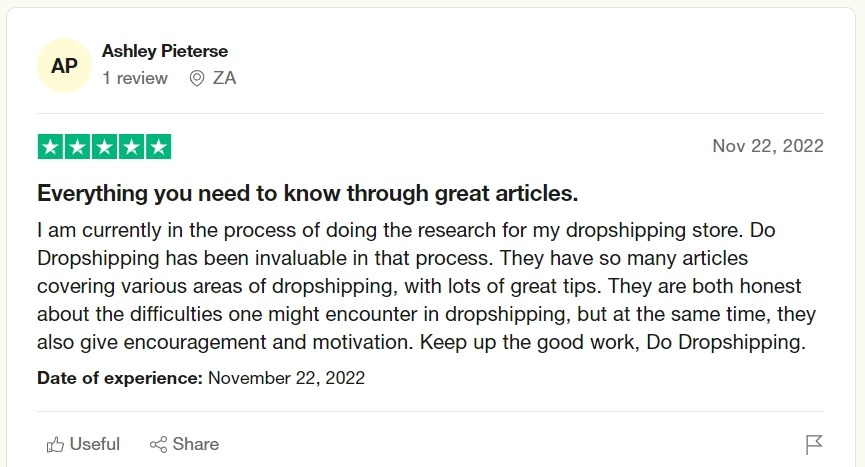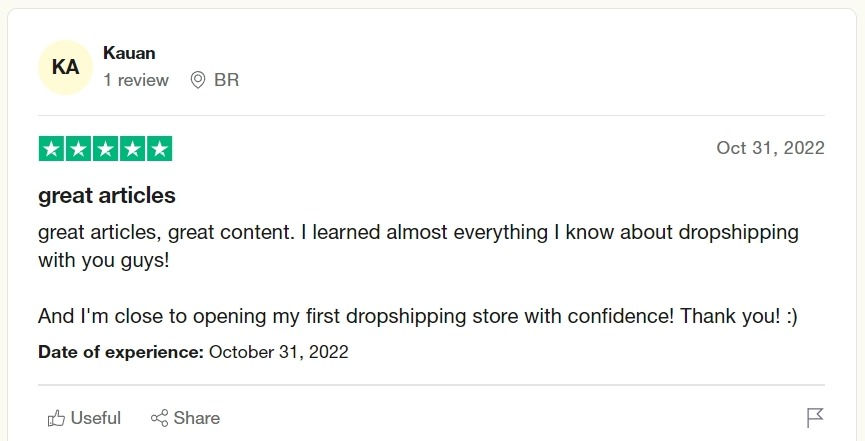 While searching around I came across your website. So far, I have read about 15 of your articles regarding dropshipping, and I have nearly 45 more saved for me to continue to read and take notes on. While I find it hard to believe that you are giving all of this knowledge out for free, I just wanted to say thank you. Good luck!
Your website is amazing, I'm learning and keep learning continuously, actually I consider it a reference for me whenever I feel stuck or need information about dropshipping.

Good information in every blog they post. Good job guys 👍🏻
I'm so thankful for your work. It helped me a lot to answer a ton of questions.
Truly appreciate you and your team for bringing us incredible valuable content for every e-commerce marketer, and being extremely responsive and helpful.
Truly appreciate you and your team for bringing us incredible value, and being extremely responsive and helpful.
I've never taken the time to write a message to any company/website to thank them for their services, but I feel that you guys deserve it. The content on this page consists of such a high quality and the writing is really great. So thank you :)
Thank you for creating Do Dropshipping and providing so much information. You have really helped me start the journey into dropshipping, which feels like a minefield most of the time!
I would say that your blog is very efficient, free gold nuggets, you guys do a really great job helping all the fellow entrepreneurs.