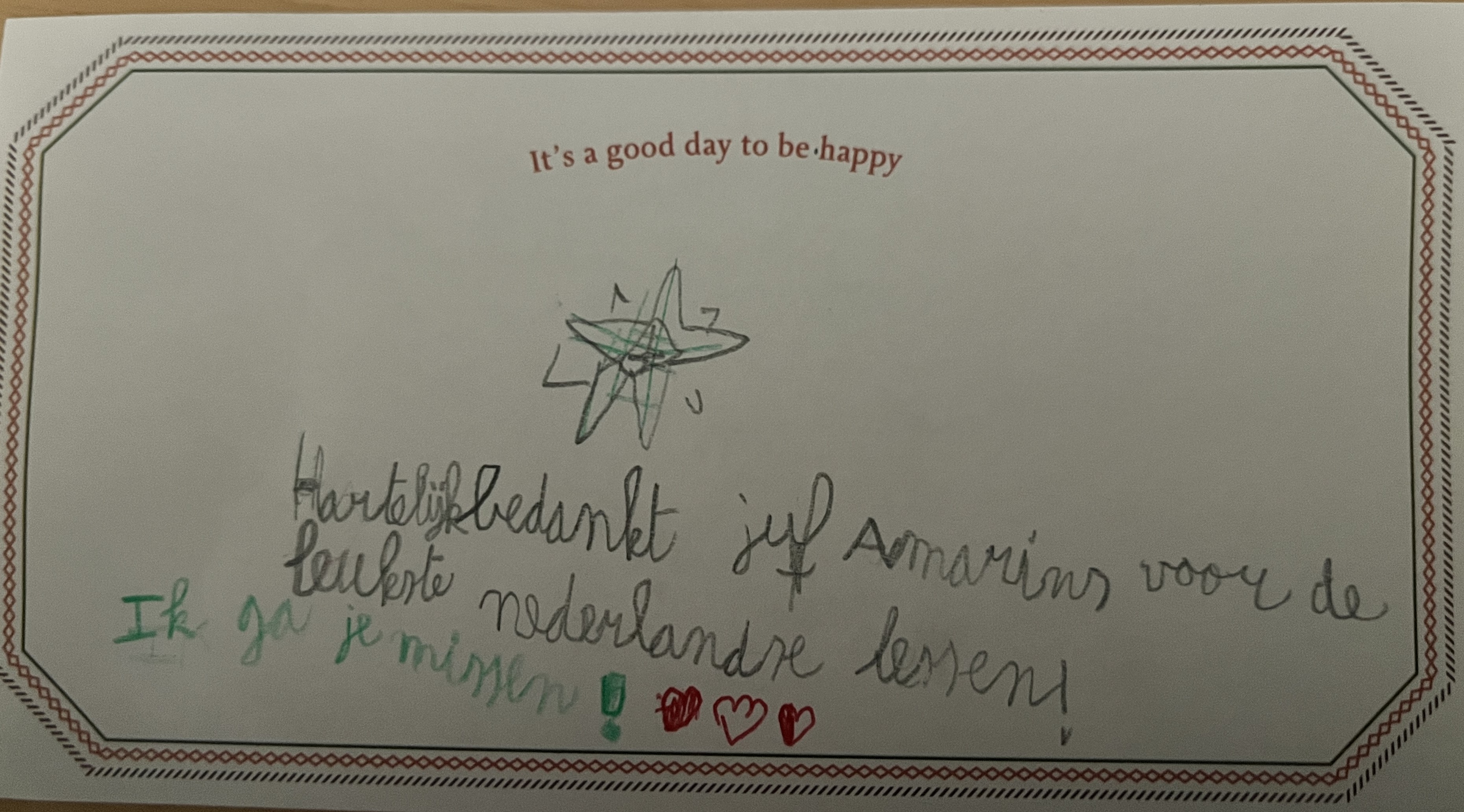 My kid has lesson with juf Amarins for one year. We are non-Dutch speakers so we are very happy and lucky when my kid can keep his DUtch level with Dutch for kids. The teacher gives the intersting lesson, no stress, and suitbale with his level. So he got no problem with the online study. My kid is at Groep 4 and after one year he can go to Groep 5. We are sastified with Dutch for Kids, with the schedule and the teacher. We are absolutely no worried when my kid have taken the Lesseon from Dutch for kids.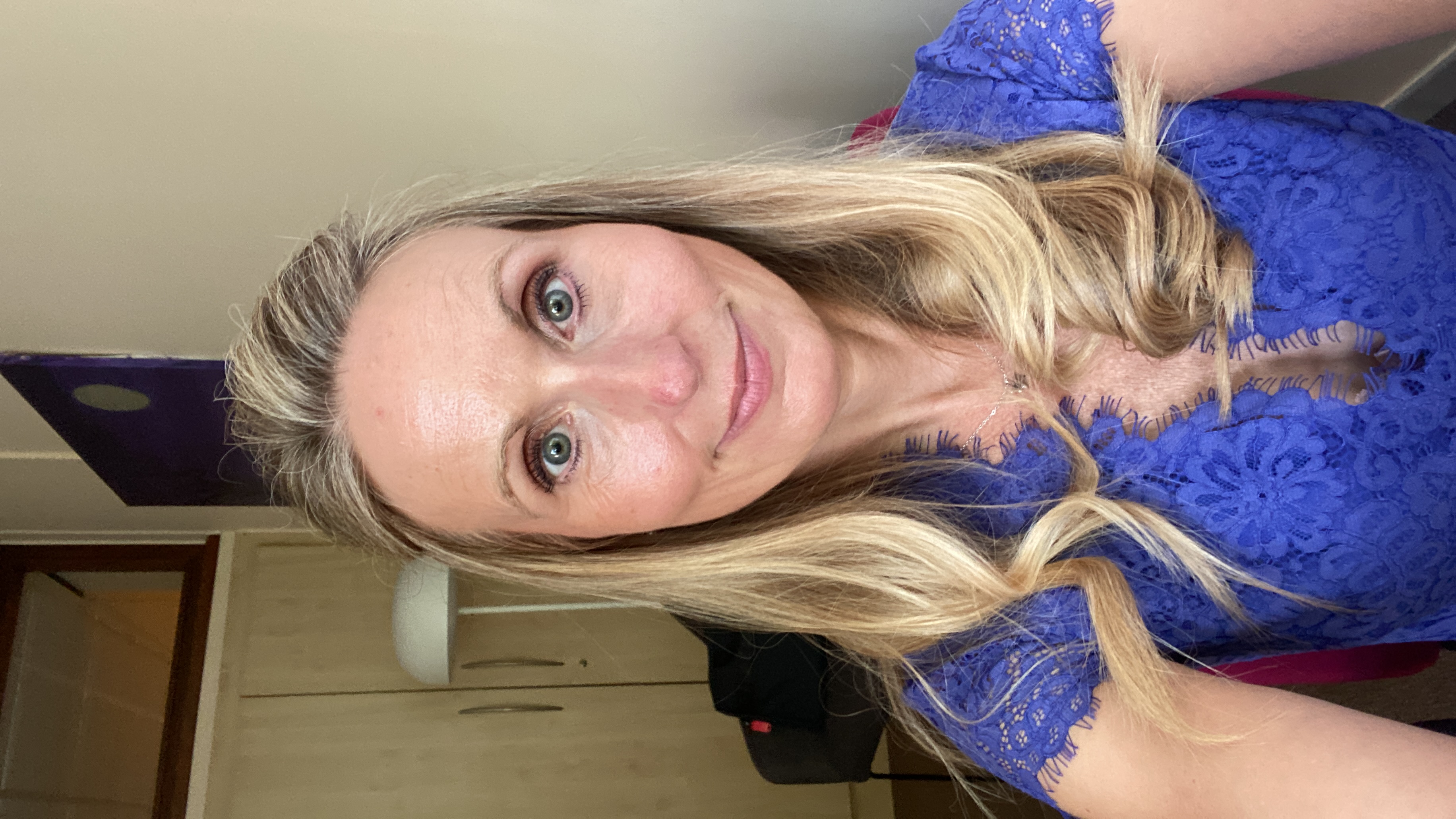 The Dutch for Kids Team quickly got in touch after contacting them through their website, matching my son with a skilful, knowledgeable, and experienced teacher. My son has found the lessons engaging, through Ger's use of a variety of sources, including connections to authentic and contemporary materials. My son tells me that he "enjoys the fun activities and time Ger spends planning the lessons to make them enjoyable". Ger incorporates retrieval practice into her lessons and allows my son's knowledge to build through making explicit connections to this prior learning. Ger maintains target language throughout the lesson to immerse him in Dutch which greatly benefits his learning. It is a joy to see him gaining confidence and greater depth to his learning.
Hi For the last 1.5 years, Hinke has taught our now 14-year-old son. He has lived abroad all his life and only one of his parents is Dutch. He struggles with the language and is generally against learning it. Despite that, he almost never complained to go to Hilke's lesson every week. He has also made good progress and whilst he will unlikely ever have good grades for Dutch, he did pass the subject as a mother tongue. We are now back in the Netherlands and enrolled him into an International school where he has elected (!!) to take Dutch as a second language! Thanks so much for all your help.
Anouk! I just wanted to let you know that Sam passed his Dutch :)! He passed everything so we are very pleased! The lessons really helped and Sam thought that Gijs was a fabulous teacher :-)!
The lessons are perfect. You have tailored it so well. Great.
We are so lucky having you along the way as the teacher for Celeste's Dutch. It is not easy to teach a kid via Skype, and you did it so good, being patient, being nice, being friendly, and meanwhile being professional. We are really happy that Celeste has good experience to learn further Dutch, and you are teaching her not only Dutch but also counting and calculating etc, those things you see Celeste would need.
Thank you so much for the wonderful lessons and energy you put into Liliana and Elysia with their Dutch lessons. 





It will be the first time my girls will attend a Dutch school, but they are very much looking forward to it. 




 I don't think they could have done this a year ago as they really needed each other when dealing with the language and homework, but I think they are ready for it now. 




We are so grateful for all that you did for them and it has certainly helped!

I remember the first lesson with Anouk when Zivansh could barely communicate in Dutch. Anouk did a fantastic job teaching Zivansh with all the love and care. And Samantha has done an amazing job preparing Zivansh for his GCSE exams. Zivansh got the highest grade possible, an A* with 91%. I cannot thank you all enough.
He starts to speak a bit more Dutch! He spoke Dutch on a playground last week so: Thanks for your approach, Anna! It seems to make a difference! 🙂
Ekin likes to study with Marielle and i think he improved a lot since the beginning of the classes. We can see it in his improvement at school as well.




My son does not have time to go to a Dutch course so it is the best way for him to learn Dutch without losing time to travel.

I feel that they offer the most comprehensive Dutch tutoring.
I want to say that we are all very happy with the Dutch lessons for our daughter Alexia. We think she made a great progress and she likes her teacher Anna Sander very much.