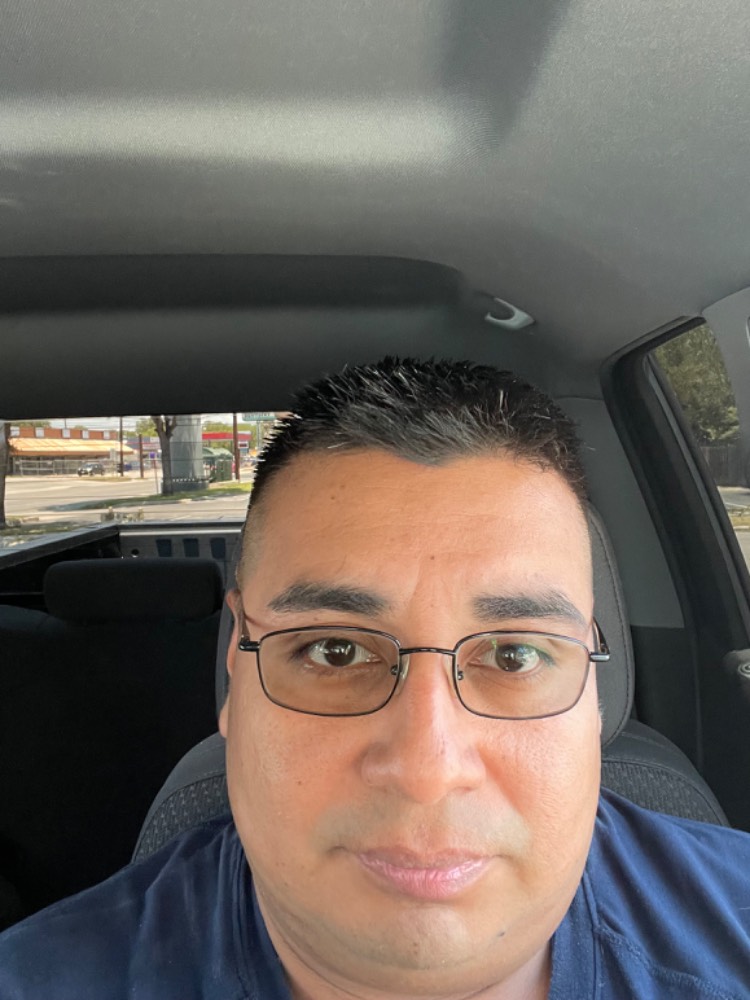 I had been going back and forth with my high school about my diploma. I get told that I did graduate and then I get told no I did not. So I decided to go get my GED because I wanted to get my Police Officer Certificate. So I study for a test my test and it took me a month to pass. Now I am in the Police Academy and I am halfway done with the Academy. I am excited to start this career.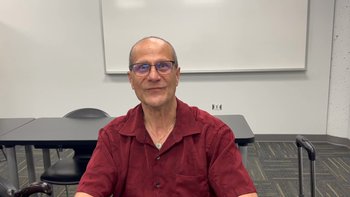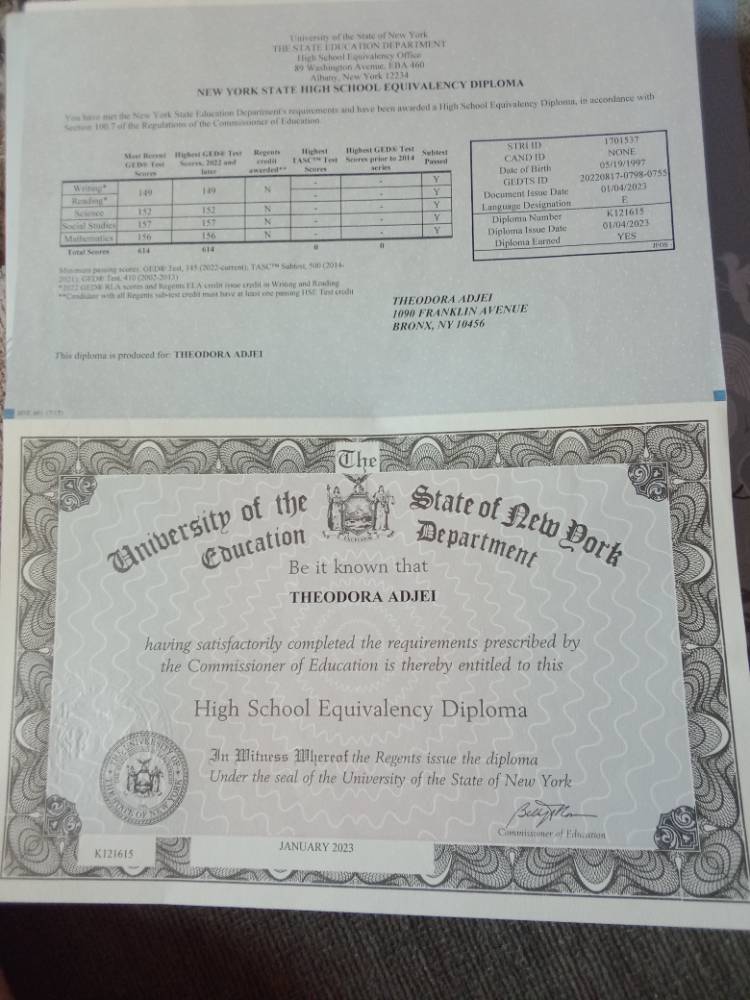 My GED certificate is a print of my High School Equivalency Diploma in NY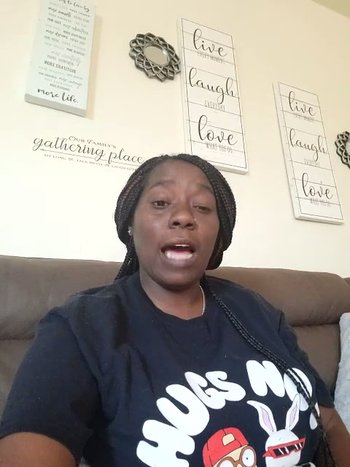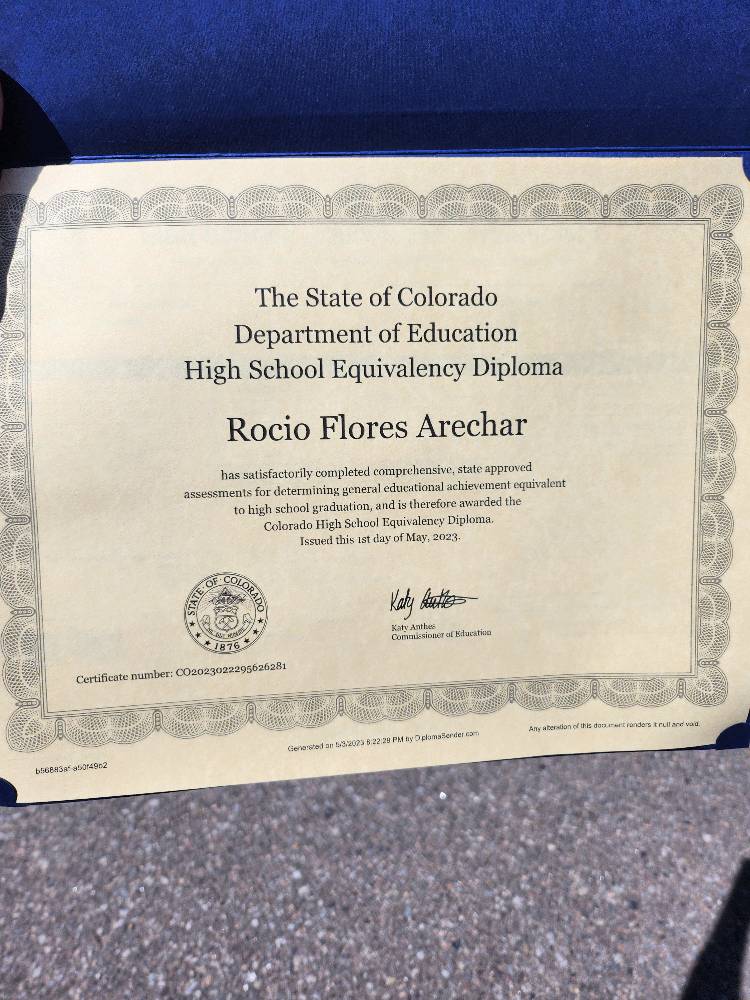 Me siento muy orgullosa de mis logros, a mis 28 años he logrado obtener mi GED en colorado, en dos meses pude realizar lo. Me siento muy feliz porque mis hijos son mi más grande motivación de superación personal
Congratulations to every one and I know it's wasn't an easy journey but we did and congratulations to whoever who trying to get it because that decision is hard but you got this.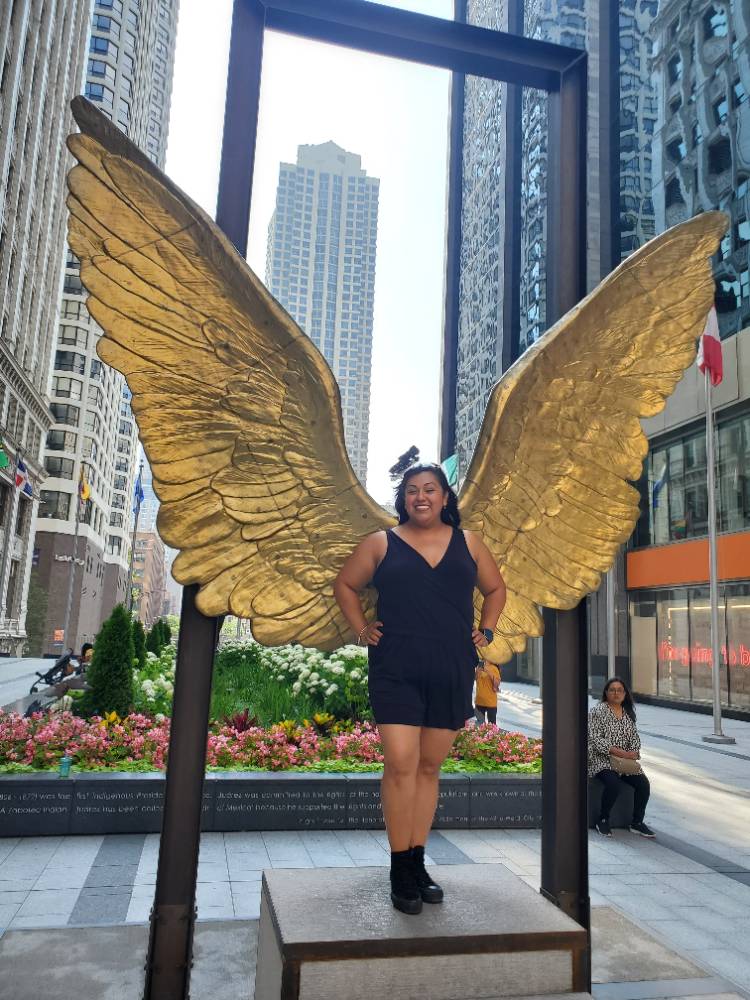 I did it!!! It's finally official!!! I completed my GED on April, 10,2023. I've come across so many stumbling blocks along the way, which led me to want to give up, but I thank God that I didn't. With the help and guidance of family and friends, I am forever thankful for the encouraging words and prayers and also to the teachers who took the time to help me to be succes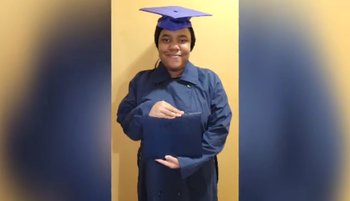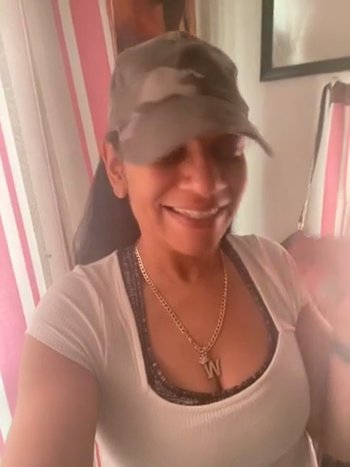 Thank you Miss Bonnie @actc for all your help,I completed my GED in June 2022 and it feels great to finally have it

"You did it!" Always be my favorite sentence🎊🎊🎉🎉
Getting my GED was a lot of hard work. The information was far away from being fresh from my memory since it took me a long time to even want to get my GED. Unlike going to high school, you have to be self motivated and really determined to get your GED. I'm glad I could make myself and my family proud for finally getting my GED. Getting my GED is a huge step in improving my life.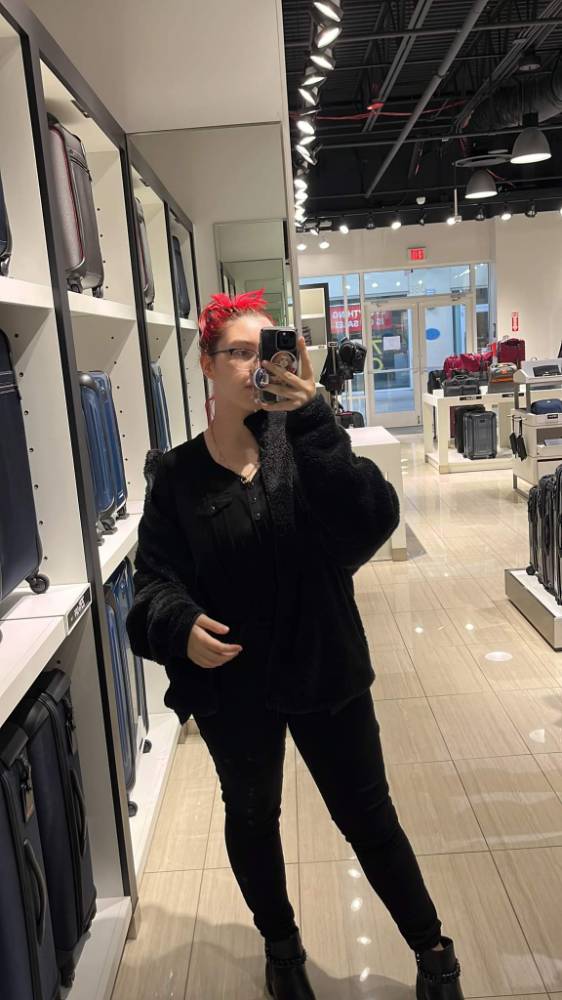 Congratulations to my beautiful daughter Adrianna! I'm so proud of you for putting in the work and getting your G.E.D. You can do anything you put your mind to. Keep reaching for the stars. I love you! ❤️
Congratulations to all the graduates!!! Yay, you did it!! My name is Darricka Dukes. I am currently enrolled in the GED program. Move on up like Curtain Mayfield says. Blessings to you all. I am next to graduate.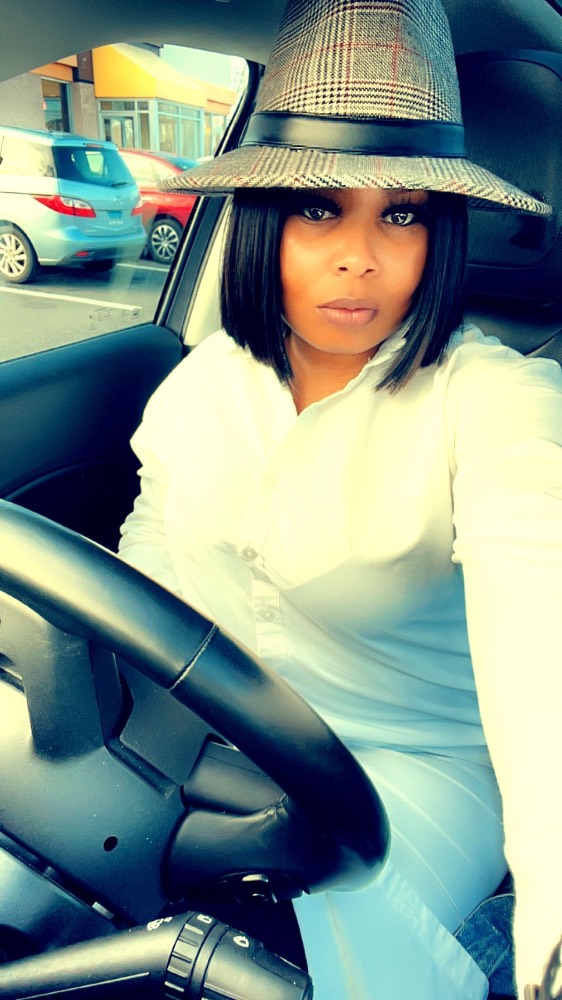 Giving up was never an option in my life. In the year 2000 I withdrew myself from public school challenging myself to different opportunities and experiences. I'm excited to say I earned my high school diploma and 13 college credits and I'm on my way to pursuing a career in the human service field.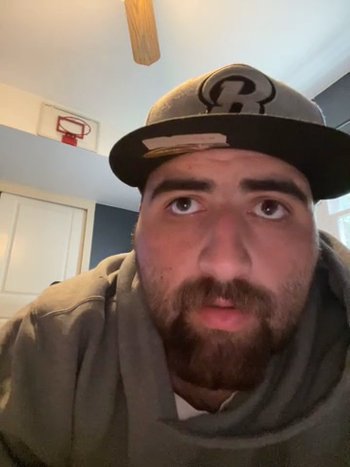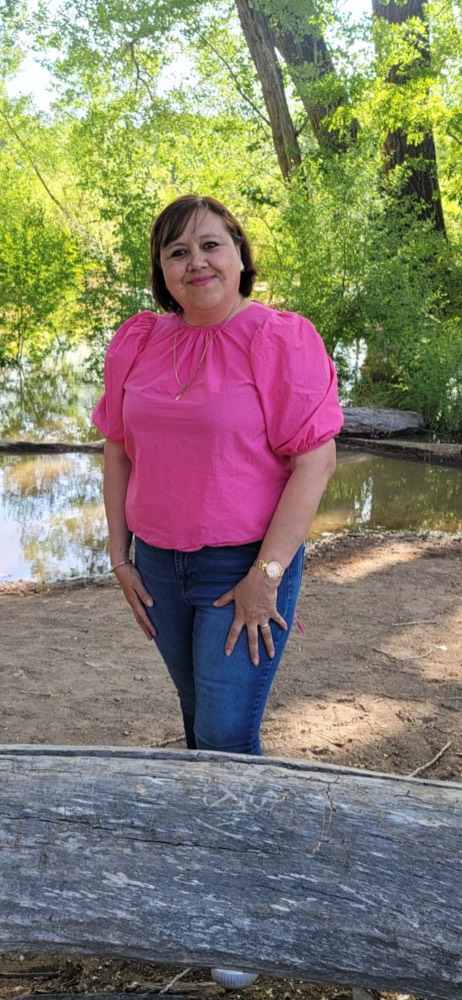 Hola mi nombre es María , desde que emigre de mi país, siempre había deseado hacer mi GED , pero por múltiples razones siempre lo iba posponiendo , hoy ya tengo nietos y decidi que era el momento para enseñarles que con esfuerzo y dedicación cualquier meta se puede lograr, ademas de que podré obtener mejores oportunidades laborales y así mejorar la calidad de vida de mi familia , gracias GED!!!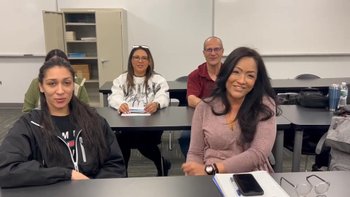 So proud of not only myself but everyone who finally accomplished something that has been on our minds to complete. Mountains look big but with one step at a time a journey is complete. Congrats to everyone who is reading this also no matter the age everyone deserves to celebrate!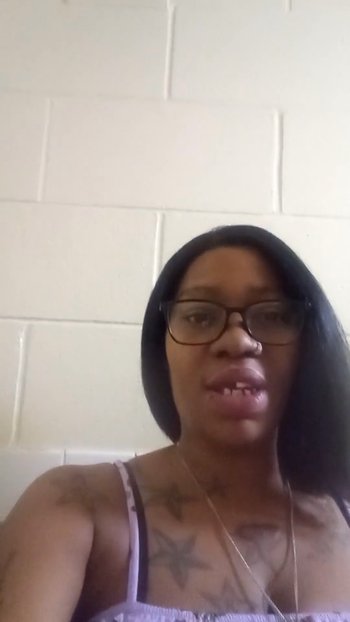 Congratulations graduates of 2023! We worked hard and it payed off! We did it! 🙌😝🎊🎉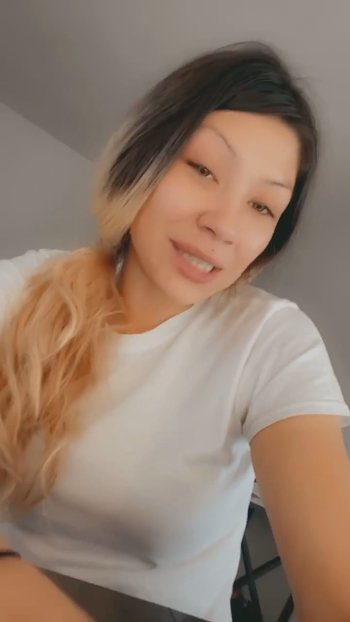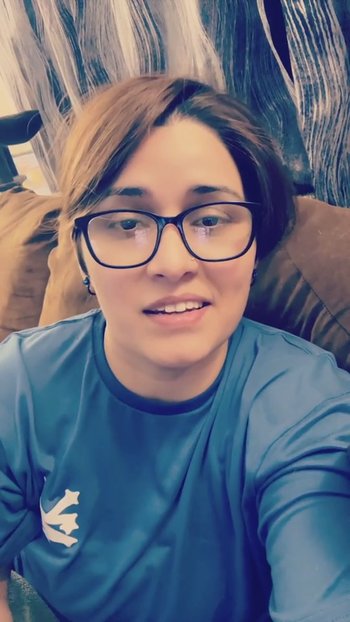 Hey, I'm super proud of myself for completing this one goal I needed to complete. I was so embarrassed to not have a high school diploma or GED but now I can proudly say I have it! I got it!! Thank you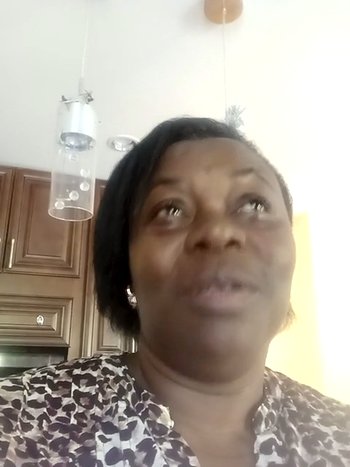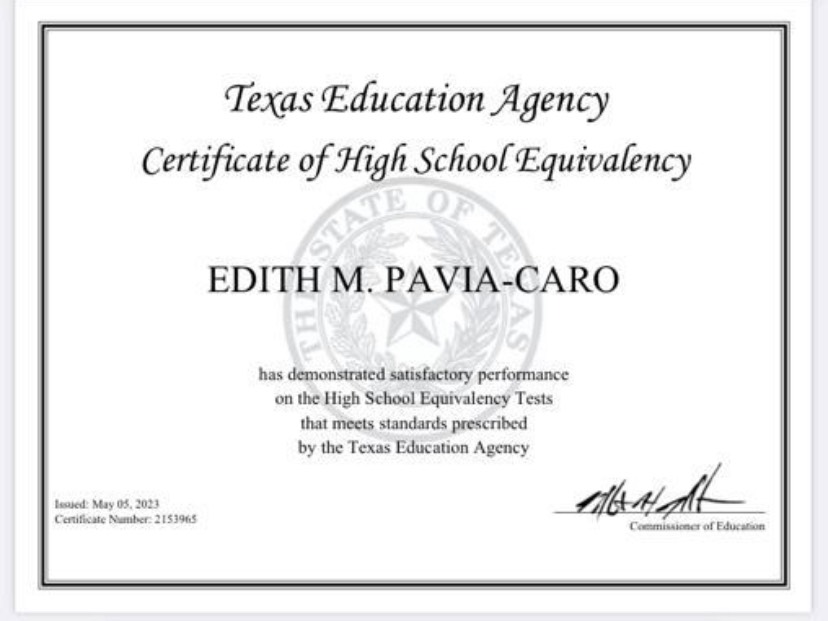 Agradezco a Dios por la oportunidad de poder finalizar la meta que me propuse el año 2022, sacar mi GED. Este Mayo 5, 2023 termine mis estudios, fue un proceso muy hermoso. Gracias compañeros y Mrs Ivaldi, los extrañare. No me queda más que agradecer a mi esposo, David, a mis preciosos hijos Stephanie, Mishelle e Isaias. Gracias por su paciencia y apoyo y por creer en mi. Gracias. Juan 3:16
I couldn't have done it without my beautiful wife. This is for her and my son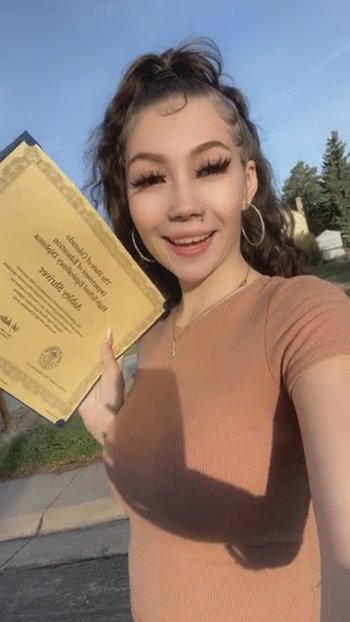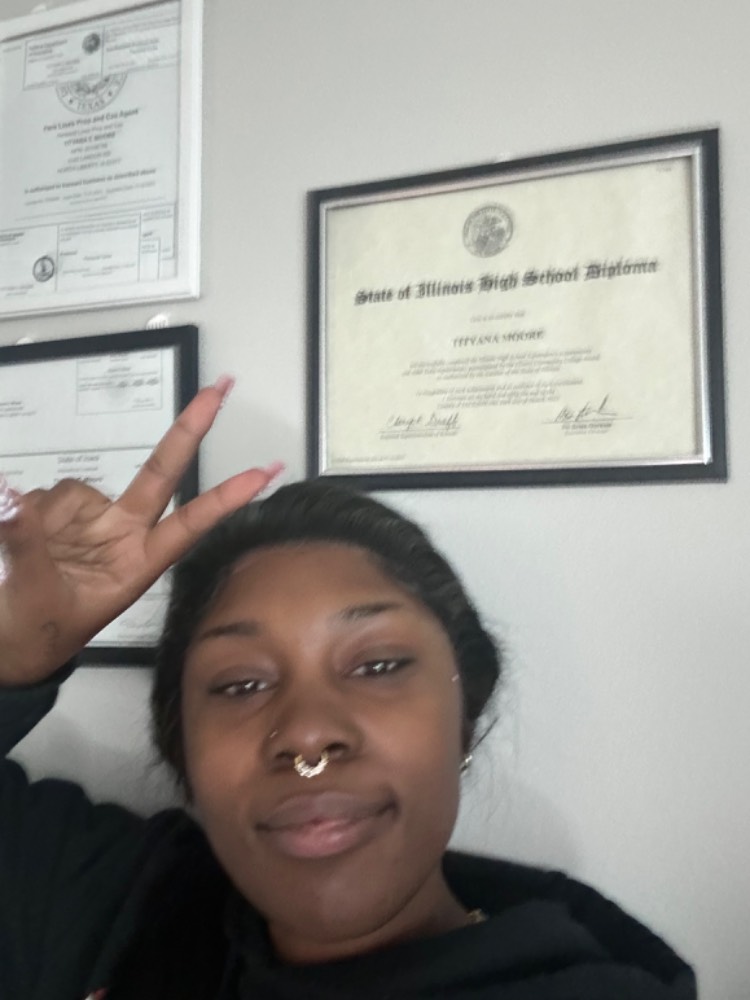 It took me 10 years to finish high school after dropping out at 17 to care for my mother, eventually have kids and working full time. My New Year's resolution was to finish high school and I finished on January 12. I'm starting a summer semester for college now and pursuing an A.A.S in Electroneurodiagnostics. 10 years of being scared to fail and I passed on my first try.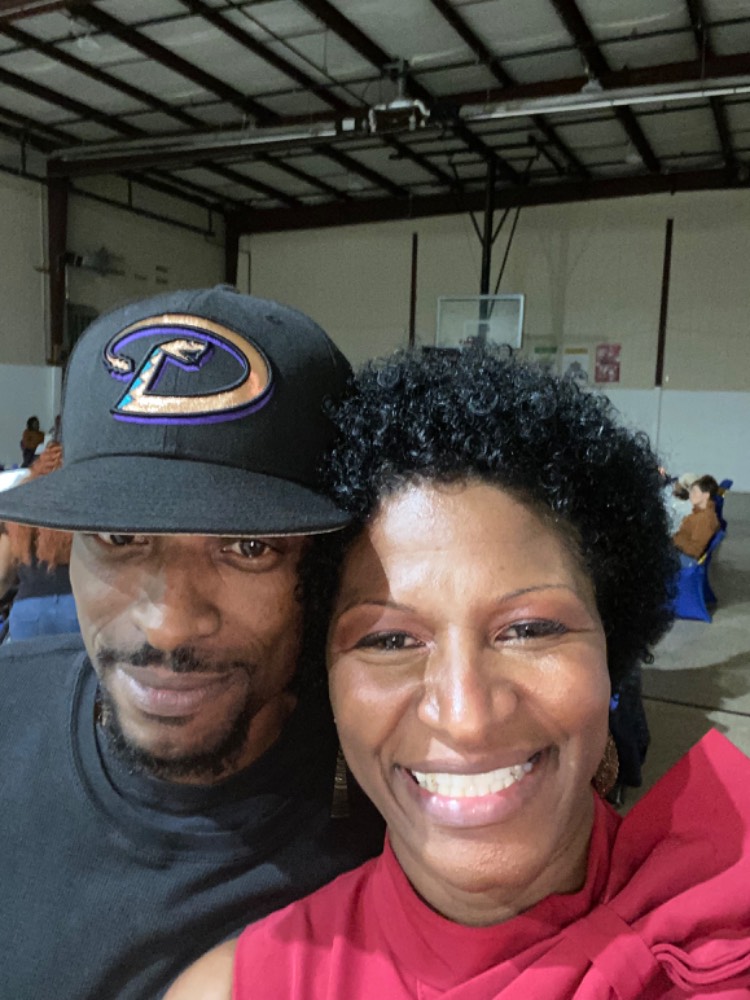 Congratulations my brother, Jackson! It didn't take a degree to tell us how intelligent you are but I'm so glad you got it. ❤️ U and keep moving forward!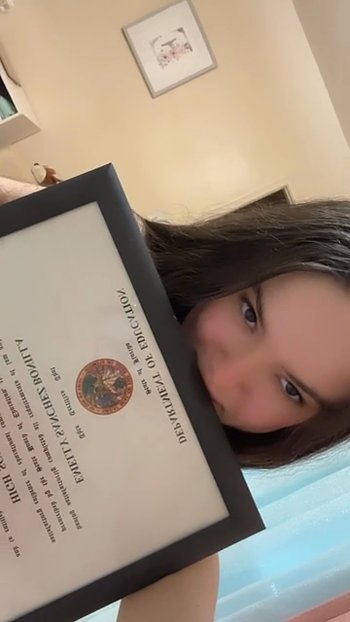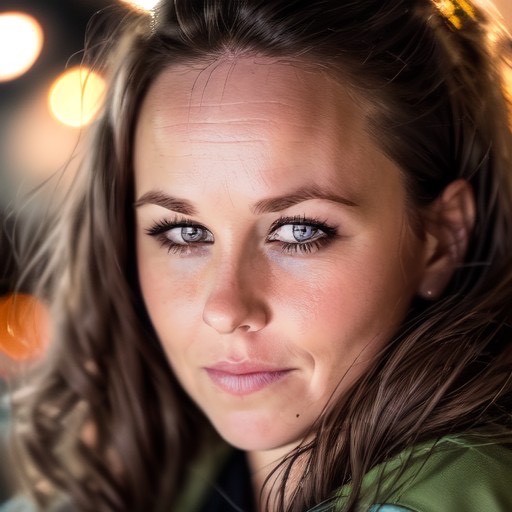 I got my GED in January 2023 and am currently in my second term of college pursuing my Bachelor's Degree!! All Glory goes to GOD!! Thank you Jesus!!! #classof2027 #Graduate of 2023 Congratulations to each and every one of us!! WE DID IT!!
Shout out to myself for not giving up, life has been tough trying to complete this journey. Never in a million years did I think it was possible to complete this exam. This is still so unreal, it took me 15 years to complete this exam. I just cant still believe it. To God be the Glory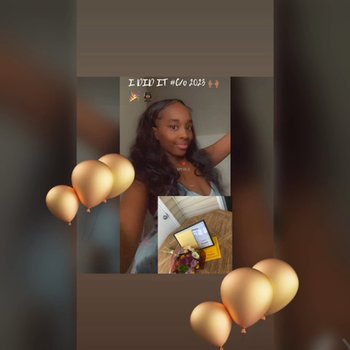 Congratulations Makayla and James we are all so proud of you!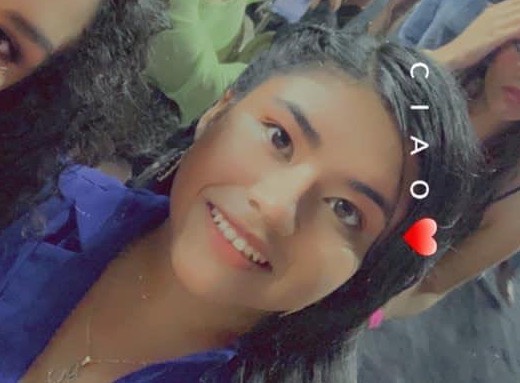 Hola, mi nombre es Emily y lo hice! Gracias GED.com. y gracias a mi familia y amigos que me apoyan. ¡Todos ustedes me han ayudado a convertirme en la persona que soy hoy, y puedo decir con total confianza que si yo pude hacerlo, ustedes también pueden!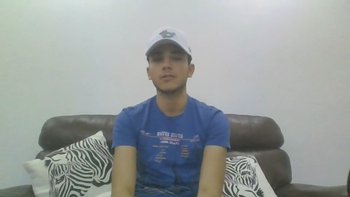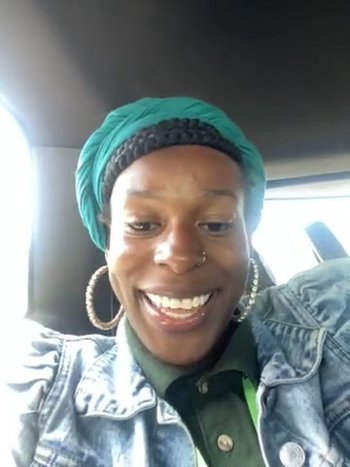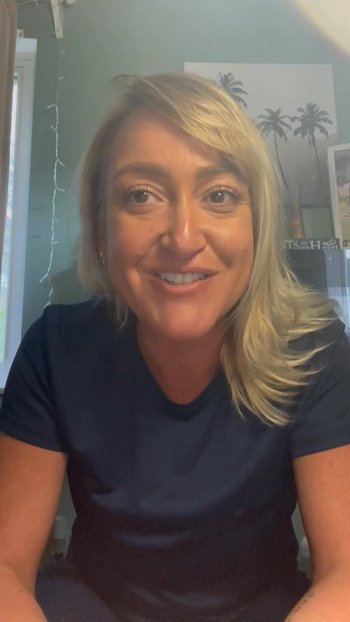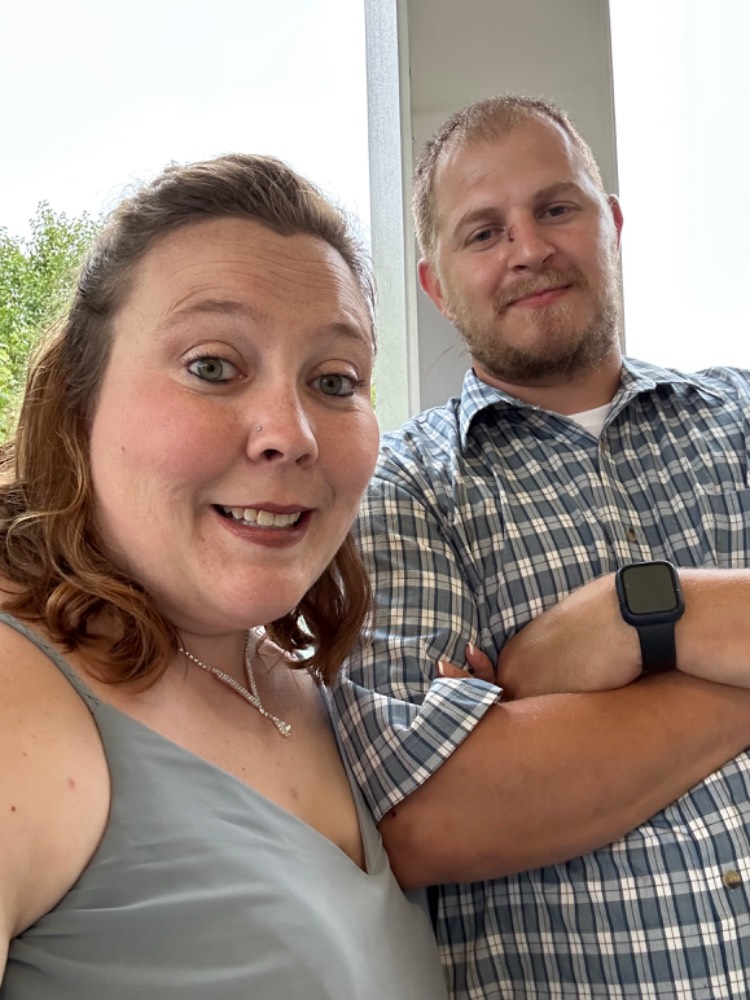 I got my GED in January 22,2023. I got this so I could open up many more opportunities at my job and climb the ranks I'm glad I chose to go down this path.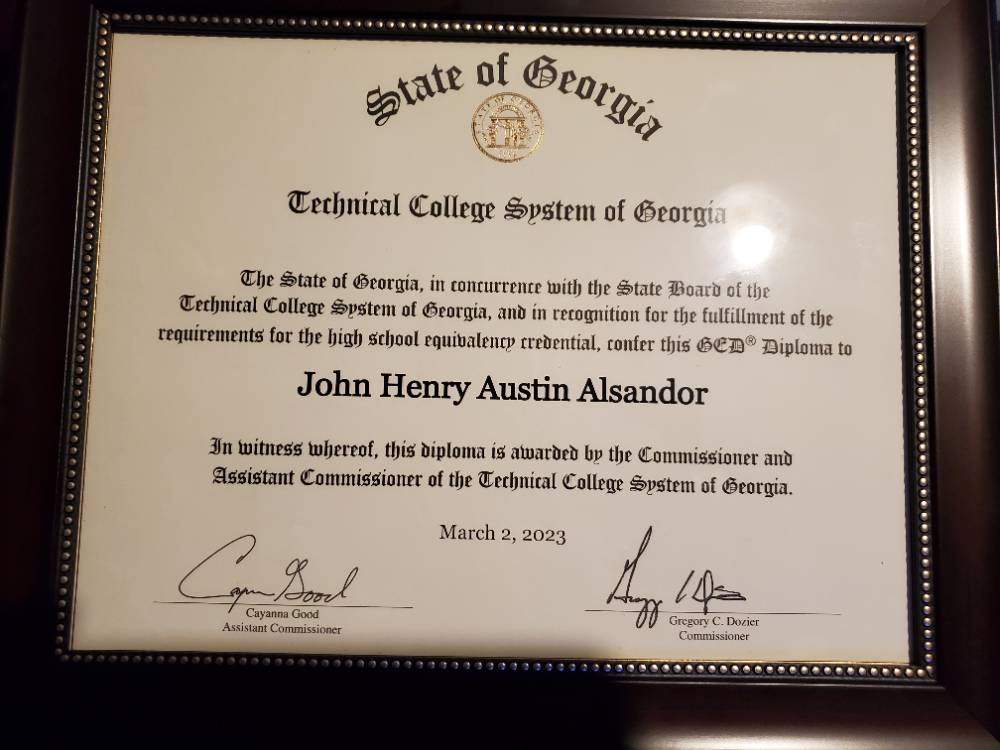 I'm so glad to achieve this life goal, and i can't wait for more opportunities in the future! I'm so grateful for the teachers at SRTC for helping me better my future.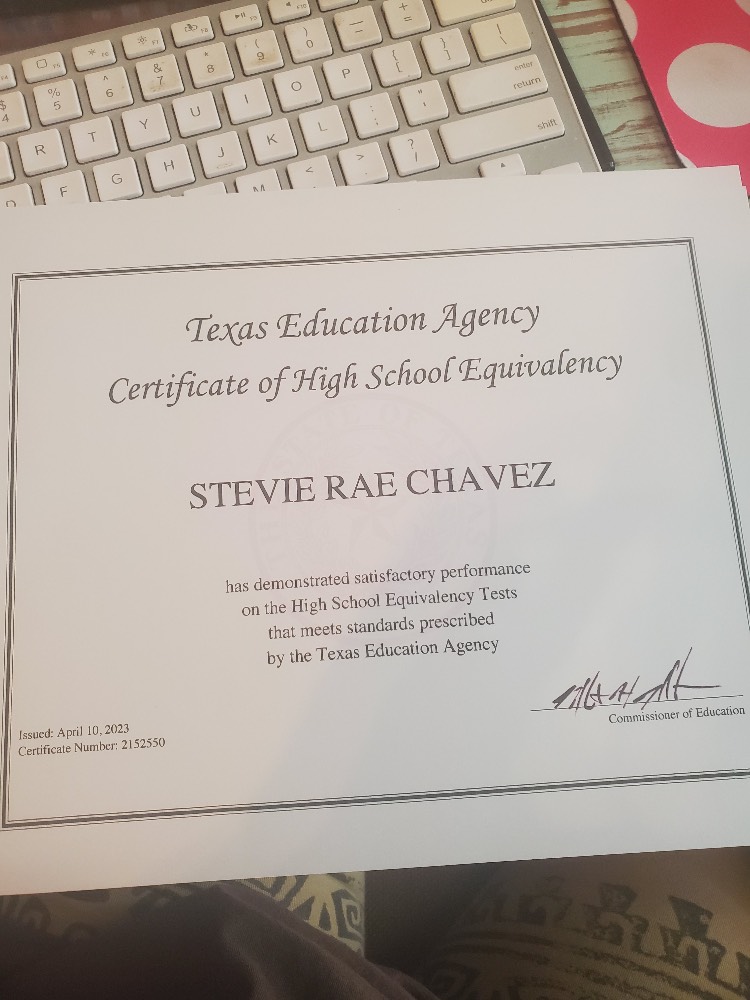 Congrats to all the graduates!! "For I know the plans I have for you," declares the LORD, "plans to prosper you and not to harm you, plans to give you hope and a future." Jeremiah 29:11 I am praying this over all of you. Keep going forward & give thanks to God for the plans He has for your life. Amen <3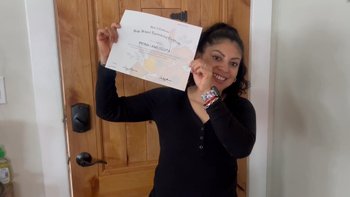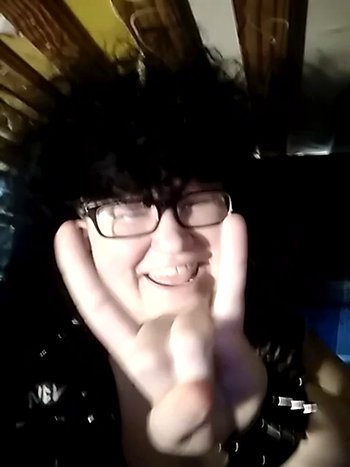 I left school in the 10th grade because math gave me a hard time. I have put off getting my diploma for over 20 yrs. I have been blessed to have had good jobs due to me going to college for medical assisting. But i always very insecure about moving up in a job due to being scared it will come out. I decided in 2022 to get my diploma or once and for all.. i finally did it 2/2023!!!!!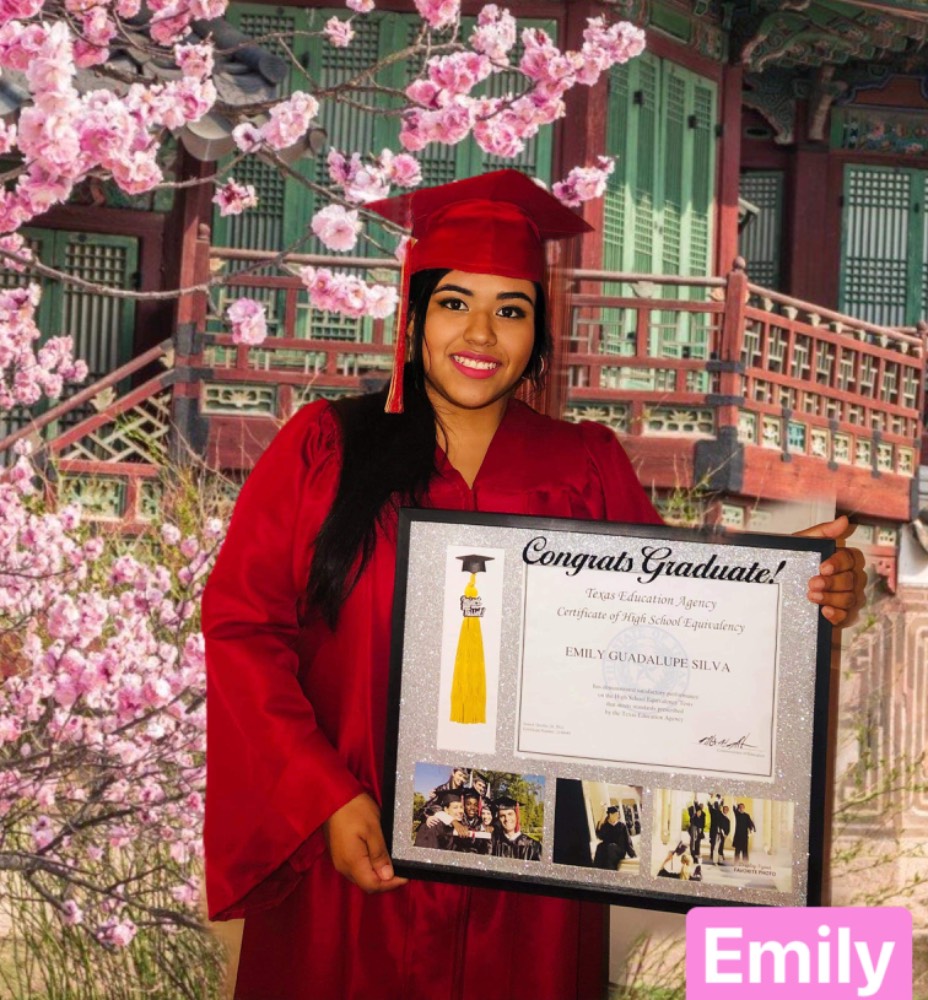 Hola, mi nombre es Emily y lo hice! Gracias GED.com y gracias a mi familia y amigos que me apoyan. ¡Todos ustedes me han ayudado a convertirme en la persona que soy hoy, y puedo decir con total confianza que si yo pude hacerlo, ustedes también pueden!
Congratulations Evan! We are so proud of you for accomplishing this milestone!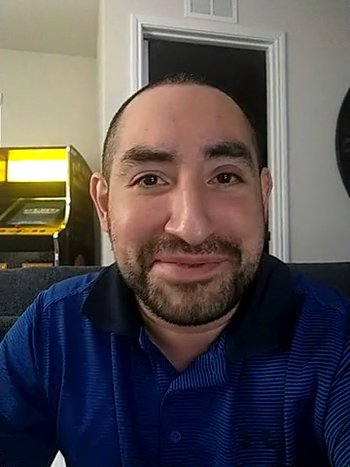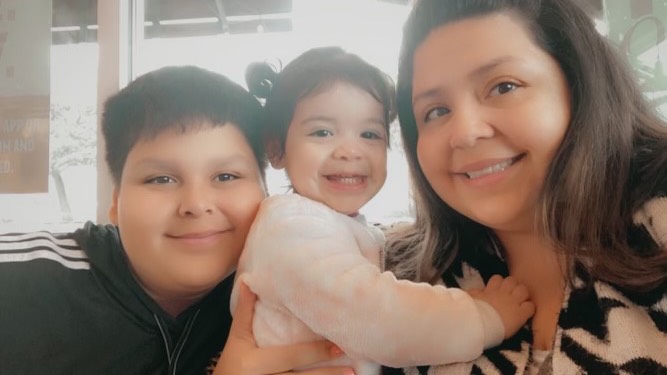 Hi everyone! My name is Amador Villanueva and I recently got my GED on April 10 2023. It was a fantastic feeling and also a day in which I am tremendously proud of myself for accomplishing this goal. My loving wife and loved ones is who I need to give thanks to, for them pushing and supporting me in accomplishing this. It wasn't easy but I prevailed. Thank you!. And congratulations to everyone.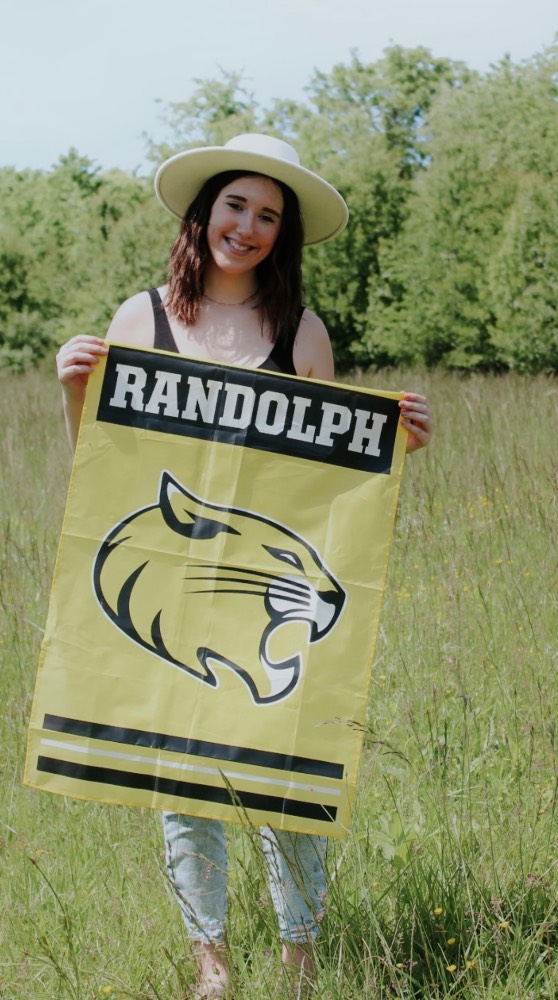 My high school experience was terrible i struggled going to school. So i got my ged in 30 days, my scores were so high that i got into college.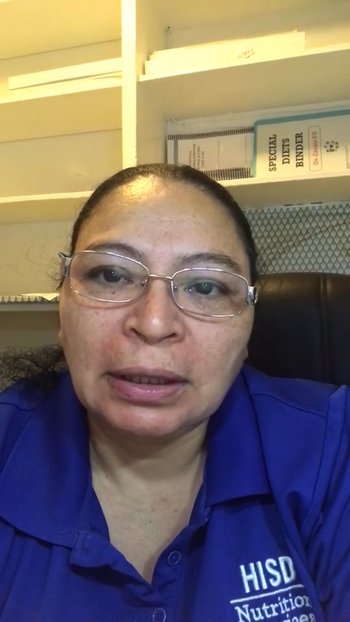 Finally got my GED after all these years of procrastinating. I'm so glad I did!! And now ready to accomplish my other goals. I feel motivated again.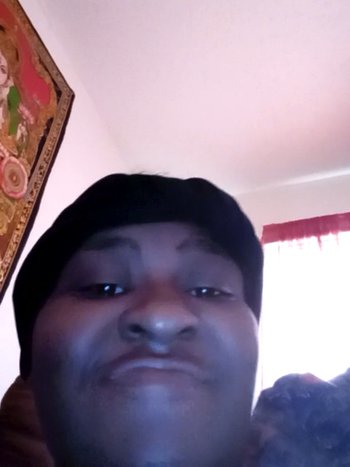 Congratulations Nicholas!! We are so proud of you!!
Congratulations to my hubby Christopher J. I'm so proud of you!!

Taylor I'm proud of you I see you that's all that matters! Keep going!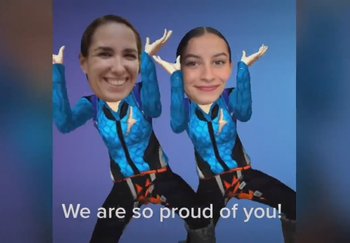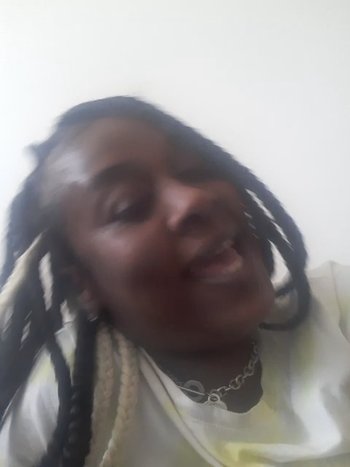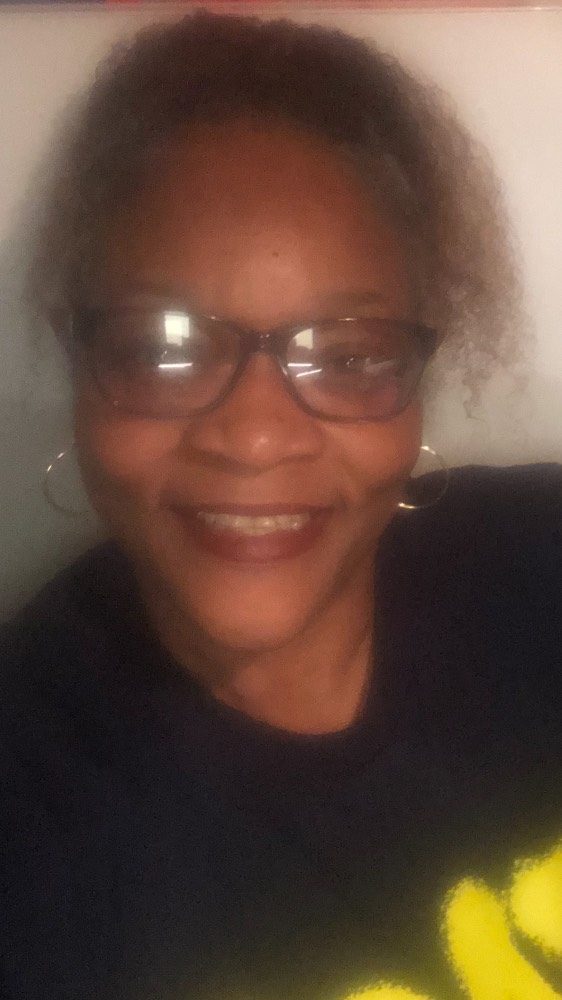 My Name is Amelia, I'm 63yrs old and I got my GED on March 31, 2023. I really didn't think I could do it, until I met Mr. Boysaw, my GED instructor who had more confidence in me than I had in my self. Once I started to believe in myself, everything became clear, just work hard and never give up. Thank you Mr. Boysaw and the AACC staff for believing in me.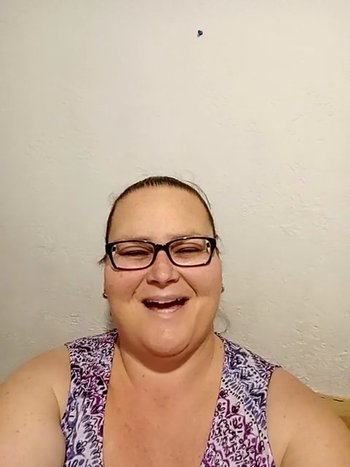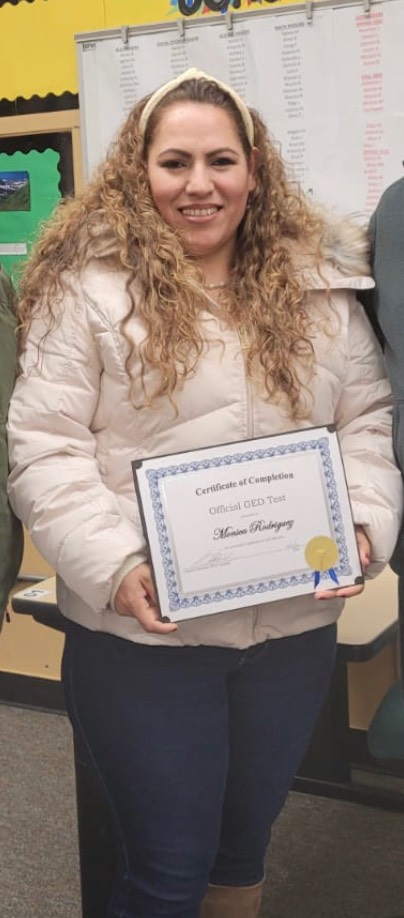 My name is Monica, I am very happy and thank you for this great achievement, since with the language it has been very difficult but I have made it... thank you all for the support and help, today I was able to finish my Ged in 2023 and my goal is to continue studying Until I achieve my dreams. Congratulations to all.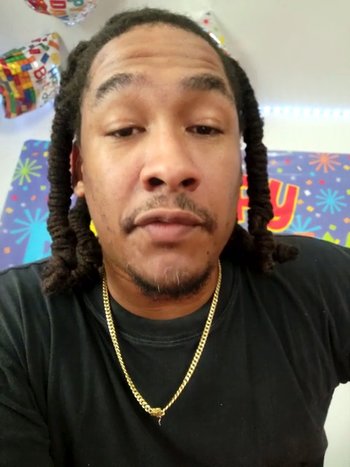 Sometimes I felt like I wasn't going to finish it... but I didn't give up, thank God I did. One more step to advance and obtain better opportunities.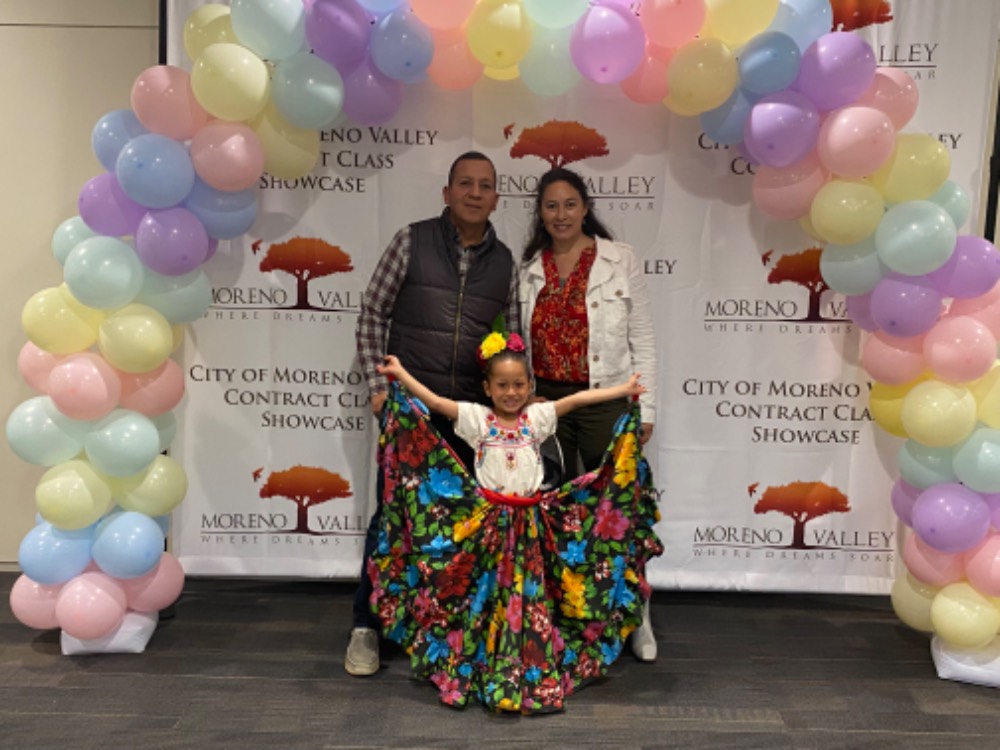 Jose, Congratulations babe you did it! Your hard work and dedication payed off and you're on your way to accomplish great things. We are so proud of you. Love, Marlene & Anett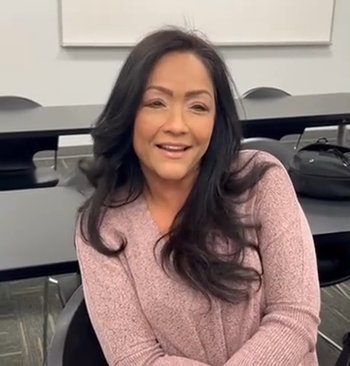 We did it !!! I'm so grateful for the opportunities that getting my GED has brought me !!! I dropped out at 16 due to poor mental health and got my GED this January at 17 !!! Thanks to all the support from my mom and my teacher (thanks, Melissa!!!) I just turned 18 in March and got a job as an Infant Teacher, and I will receive my teaching certification next week !!!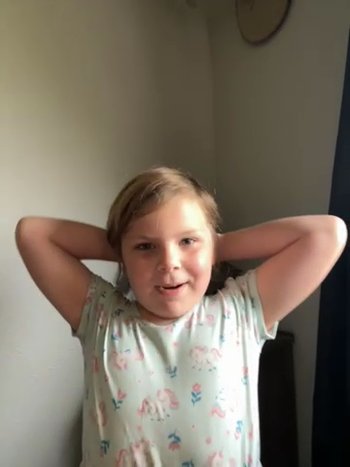 Hello I'm Chrika from Dublin Ga. Happy to say I received my G.E.D. on this year Feb.21,2023 and I am very proud to say I did it. It's been a very long process I would start I would get discouraged and tell myself I couldn't do it then I would quit. This time I started and was put with a teacher that wouldn't let me quit at all she pushed me and that all I needed was that push and I made it!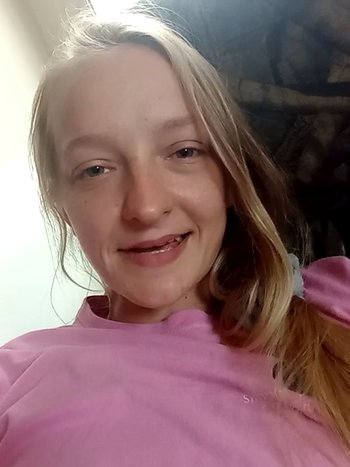 Amazing work everyone! What a huge accomplishment not only for you but for your family. This is a great step towards building your legacy!!