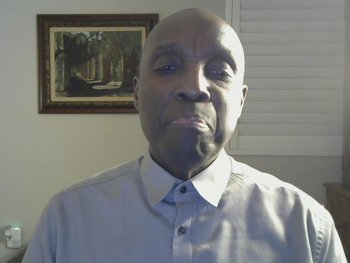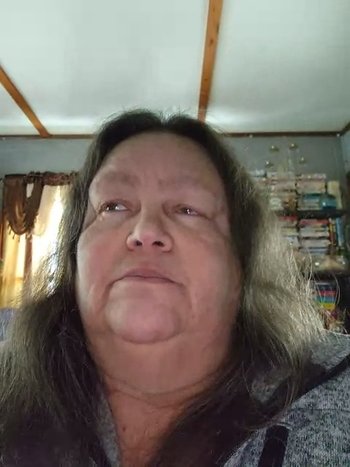 Calvert County, MD I'd been building family trees with limited information about my maternal and paternal ancestors. As I looked up census data for 1880 onward, I saw that the oldest people on both my maternal and paternal family had roots in Maryland and Virginia. These elders were all born about 1825. There were people surrounding them on the 1870 and 1880 US census pages who were born in Maryland and Virginia among other places. I wondered if any of these unknown people were family members. I looked at marriage and death records to see if I could find information about the prior generation but had little success. In 2015 I purchased a DNA test kit from Ancestry.com to ramp up my genealogy research. My mother was my first DNA donor. I mailed off the kit and impatiently waited for the results. The results came back faster than promised by Ancestry.com and I eagerly logged in to check out her matches. Among the results was only 1 last name that was familiar, the name was Provost. I did not immediately know the person with the Provost profile name, but I knew they lived in Iberia Parish. And that Provost profile was a shared match to profiles for 3 people whose names were unknown. Two of those profiles had family trees with people who lived in Calvert County, Maryland. The third profile had only 1 name of the linked family tree. That profile was destinysmom12. The search for destinysmom12 was a challenge, but I solved it and connected my mother's DNA to the provost profiles as well as the other two. See how I put the pieces together. Piecing together my connection to destinymom12 was a challenge that took me about 2 years to complete. Before I could figure out that mystery, I first had to solve my family's connection to the 2 profiles (CG and her daughter) that were shared matches to my mother's DNA. The partial tree attached to CG's profile pointed me to Calvert County, Maryland. But the tree did not go back enough generations to make the connection clear. The tree began with Hester Patterson, wife of Virgil Watts. Both CG and her daughter's DNA was in another database in which I uploaded my mother's DNA. From that database I was able to see that my mother's connection to CG was through 2 shared segments on the X chromosome and 4 segments of autosomal DNA. This information suggested that the connection was handed down woman to woman through several generations. Interesting right?? Going up my mother's tree on her maternal side, I had only one person born in Maryland. I had already discovered that her great grandmother Charlotte had been born in Maryland about 1828 and that Charlotte's family name had been Phillips. Her death certificate listed her parents as Joseph Phillips and Charity. So, I went back to Hester Patterson and looked at the tree linked to the profiles. I saw on the 1900 census a widowed thirty-two (born 1868) Hester Jefferson with several children in her household with the last name of Jefferson. Jefferson? From where had the maiden name Patterson come? I looked through the 1900 census pages before and after the listing for Hester and found a sixty-seven-year-old Peter Phillips and a forty-six-year-old William Jefferson. Both men were recorded on the same page and 1 page before Hester. This seemed to point out that I was on the right track or at least in the vicinity of connecting Hester to a Phillips! So, I searched on the 1880 Calvert County census for a Hester born about 1868. Why I didn't I just search for a Joseph Phillips since I knew that was my Charlotte's father's name–I can't tell you? Perhaps because I didn't expect to find him in 1870. This was a big mistake–not expecting to find what you're looking for, so you don't even look for it! In any case, when I searched for a Hester born about 1868, the first result was a thirteen-year-old Hester Tayney in the household with Major and Eliza Tayney. In the 2 households following Hester's were 2 families with the last name of Jefferson. So, I searched the 1870 Calvert County census for a Hester born about 1868. I found 2, Hester Fawney and Hester Tawney, both born in 1866. When I clicked on the first Hester, I found myself looking at page that listed Mager and Eliza Fawney as well as children: Lloyd, Peter, Thomas, Joseph, Jerry, Moses, James, Rebecca, Hester and Jacob. I scrolled up to look at the other names on the page. And to my great surprise and great joy, I saw the names Joseph Phillips, age 36; Hester Phillips, age 74; Carrity Phillips, age 22; George Phillips, 1; and Joseph Fawney, 14; all in the same household!! I clicked on the other result for Hester Tawney in 1870. The names listed in the Tawney household were almost exactly the same: Mager, Eliza, Lloyd, Peter, Thomas, Joseph, Jerry, Moses, Betty, Hester and Benjamin as the household with Hester as the Fawney. Because Hester Tawney/Fawney had been counted twice on the 1880 census, I was able to see Hester on the same page with the Phillips family. The addition of Joseph Fawney in the Phillips family, crystallized my understanding that Eliza Tawney's maiden name was most likely Phillips and that seventy-four-year-old Hester Phillips was most likely Eliza Tawney's mother and Joseph Phillips was most likely Eliza's brother. I found and requested death certificates for Joseph Phillips and Eliza Tawney (Torney). The father's name on both was Joseph Phillips. The mother's name was given as Easter on Eliza's death certificate and left blank on Joseph Phillips' certificate. I later requested a death certificate for Peter Phillips. The name provided for his father was also Joseph Phillips and the mother's maiden name was left blank. I think the mother's maiden name is often left blank because many people don't understand the question 'maiden name' or they don't know the mother's maiden name. I'd undoubtedly found the X chromosome link between my mother and CG's profile! In addition to the X chromosome segments, we share 4 other long segments on 4 different chromosomes. Seventy-four-year-old Hester or Easter was the mother of Eliza, who passed X chromosome segments to Hester Torney Jefferson Watts, who passed it on to her daughter Flora Watts, who passed it on to CG. Correspondingly, Hester passed X chromosome segments to Charlotte, who in turn passed those segments to her daughter Amelia, who passed them to her daughter Elzenia, who passed them to her daughter Sarah, who passed them to my mother, who passed them to me!!!
I wasn't really chasing any challenges, but was trying to learn more about my deeper ancestry. Better than Ancestry does. I did find out on Ancestry/Sons of the American Revolution that my 4th great grandfather commanded a company of infantry at Lexington. Then on GED Match I was surprised to see I had 1.56% Amerindian, very unexpected, when I learned I had two ancestors on the Mayflower, the admixture of Amerindian occurred 7/8 generations ago which was after 1630. My Ancestors were Pilgrims, not Puritans so I hope the union was amicable. I reccomed GED Match to all interested in ancestors.
I wanted to find my grandfather, my father's father. My father died before I was born and he never knew who his father was, no-one did. On first using GEDmatch the very top hit I got was a 1st half cousin that I didn't know, others I did. It turned out she was the granddaughter of my grandfather. It took a while to work through the "how's" and "why's" but eventually we did. A massive brick wall came tumbling down.
Trying to find my grandmother.
I'm just trying out new sites to find family ancestors and members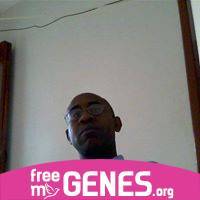 Finding family members residing in the Middle East specifically Israeli Jews, I found several maternal and paternal Jewish family members, I recommend Gedmatch to family and friends because it is a wonderful genealogy site and connects us to all family members that we didn't even know existed before.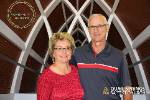 Cathy D. Javorsky my half sister who was born when I was twelve. I never knew she existed. Thanksgiving 2017 I received a call from Marsy Nikkel in California. Marsy said, "This may come as a shock. My best friend is trying to find her biological family." I ask, "Well what does that have to do with me?" Marsy said, "Well her grandmother is Ruby Jewell Stone." I said, "Well that is my grandmother." Marsy told me the birth records said: In December 1964, the birth mother was 36 and had two daughters, 12 and 10 years old. I said, "Well that would have to be my mother because Ruby Jewell did not have any other granddaughters that were 12 and 10 in 1964. Then Marsy ask me if I knew someone with the email dspiroski923? I said, "Well that is my sister, Nancy's son in Anchorage, Alaska." Then Marsy ask me if I knew a joshstone. I said, "Well that is my Uncle Leslie's son in Las Vegas." Then Marsy said, "Cathy had DNA done and it matched with Raymond Dyer. But he will not respond to any emails or calls." I ask Marsy where Cathy grew up. She said at Corn and Bessie, Oklahoma. She was the oldest of three children. I ask Marsy where Cathy lived. Marsy said she lived in Edmond. I told Marsy I lived in Edmond. I ask Marsy where she lived in Edmond. Cathy lived near Crest Grocery, less than two miles from me. I was shocked to say the least, but then things started coming together. The next day, I went over to our Mothers. I ask Mother, "Did you have a baby on Christmas, 1964?" Mother said, "I don't think so." So I told Mother about the call from Marsy in California. We had just got our new car. I took Mother for a ride. We drove down Cathy's street, Bandera. I told Mother, "Cathy lives on this street." Mother ask, "Whose Cathy?" I said, "She is Ray's half-sister." (since my dna wasn't back) I told Mother she had made the right decision. She had given Cathy a good chance at life. She was loved and lived in a good Christian family. She got to play sports and go to one school her whole life. I ask Mother if she remembered Doug Rosson. Mother said, "Doug Rosson?" I told her he was dead. I told Mother I was going to have DNA done. She said, "You know that cost a lot of money." I told her I didn't care. I had DNA done. It came back on Christmas Eve. I called Cathy and told her we matched. We went to eat at Jimmy's Egg. We met and talked from 8 till 2. We had a great visit. Cathy was born on Christmas Day. Cathy stayed at the Deaconess Hospital Home till January 13th when Carolyn and Kenneth Javorsky got a call that Deaconess had a baby for them. The Javorsky's stopped at AMC in Oklahoma City and bought all the needs for a baby in their home. They were thrilled to get the baby. My full sister, Nancy and I had decided in the summer of 2017 that Mother had an abortion over Christmas Break 1964. We both remembered going with Mother to a Medical Clinic in Oklahoma City. We got there at 8 in the morning and didn't leave till 2 that afternoon. Nancy and I sat in the waiting room drinking water from the fountain. What else would take so long? THEN on the way home I was sitting side ways in the front seat. Mother was driving south on Midwest Blvd. Mother said, "She had to go back two more times to get packed." We had no idea what Mother was talking about. We did not go back with Mother the next two times. Mother had the baby and went back to work too soon and problems developed.. I was in seventh grade. I remember the last time Doug Rosson was at our house. Mother was sitting on the red couch. Doug was standing in front of her. I was in the bedroom. Doug had his hands in his pockets. Mother had just told Doug she was pregnant. That was the last time Doug was in our house. I remember a few days later asking Mother what happened to Doug. Mother said, "He didn't want kids." I thought she was talking about us. Mother met Doug at Desert Oaks Country Club in Midwest City. Mother would go dancing with Bill and Carolyn Hasel there. Mother got pregnant about the time of the Alaskan Earthquake March 24th, 1964. I remember my Grandma Lora calling to tell us about the earthquake and said my aunt and uncle, "Mary Anne and Orville are ok, but everything is torn up." Mary Anne and Orville homesteaded in Alaska in 1952, but that is another story. One time a seventh grade friend, Laura Trautvetter came over after school. Laura moved to Nicoma Park at the beginning of 7th grade. My last name was Short. So Short and Trautvetter sat by each other in our classes. I got to know Laura and invited her over. We were sitting on the back porch talking and laughing like seventh grade girls would. Mother came out the back door, walked over to the edge of the patio. Mother started yelling and cussing at me. I didn't know what I had done. I decided later, Mother thought we were laughing or making fun of her. There were other violent outburst from mother. I guess she was taking her frustrations out on me. Then in the fall, about the time to light the floor furnace. Mother had on a white blouse with ruffled sleeves. Mother was bent over lighting the furnace. I said, "You look pregnant." Mother gave me an UGLY look. Then at Thanksgiving, Nancy and I went over to our Aunt and Uncle's house which was next door. We went over to Aunt Cheryl and Uncle Merlin's for Thanksgiving with Grandma and Grandpa Short. Cheryl was putting something in the oven. Cheryl said, "Jimmie (my mother) looks like she has gained some weight." I didn't say anything. Aunt Cheryl had a baby in February of 1964, Holly. So Cheryl was aware of waistlines. When Cathy was about to arrive, I guess Mother's water broke. Mother said, "Why don't you call Grandma and see if you can come spend a few days." I said ok. Mother took us to Grandma Lora Shorts. Mother didn't get out of the car. We were there for five days. I remember thinking. I wonder what Mother is doing home alone on Christmas. It hurt me that she wanted us gone over Christmas. I remember conversations with my Dad toward the end of his life. He died in February of 2017. He would have loved to hear this story. He suspected Mother got pregnant, but never came out and said that. My parents had divorced two years earlier when I was ten. Cathy and I have several things in common. We were both elementary teachers. We both love to play golf. We are both National Board Certified Teachers. We went through the process about the same time. We could have been at the same meetings for National Board. We both enjoy travel. We share some food preferences. We may have attended the same basketball game at one time or another. We lived at Elmwood, Oklahoma. Cathy's grandfather was a preacher at a Mennonite Church in Hooker. Cathy drove by our house when we lived at Elmwood, Oklahoma at age eight. I ask Mother if anyone knew she was pregnant or had a baby. Mother said, "Lucy Thornbrue probably knew." Lucy lived two houses down the street.

Helping me connect my African - Euro African relatives with the rest of the world / Caribbean etc
Hello, everyone. My name is Randall McNally (no, not that Rand McNally). I was born in 1957, and from day one, never knew who my real father was. Sure, I knew who my stepfather was, and knew that he'd rather not know who I was, but that's a different story for a different time. So, for over 50 years, I have searched in nearly every way I could think of, clutching a meager handful of clues; a tattered newspaper birth announcement, archival searches of every kind ( even the FBI - don't ask!). You see, in the state I was born in, if you are adopted, everything, and I mean everything, gets sealed. So I tried. I tried some of the competition. I even sent in a DNA sample, and they sent me back a list of over 1700 matches. That's not a typo- 1700. And they have restrictions on how many you can contact at one time, too. More often than not, the people I contacted would not even return the contact. About a week ago, folks on one of my German Genealogy groups were talking about this thing they kept referring to as GEDMatch. Honestly,I thought it had something to do with High School equivalency testing, but once I understood, I figured, what the heck, and had my DNA info transferred over. Miracle of miracles, I was given an easy to interpret set of results, FOR FREE, in less than 2 days, that came with easy to follow video instructions that even a 65 year old computer illiterate could understand. And on that list (of 50, not 1700) were people whose DNA matched mine a heck of a lot more closely. One of those people was named Brandon Thompson. Within 3 days, not 50 years but 3 DAYS, we determined that Brandon was a cousin. In turn, he helped me find my father, my father's family, and suddenly, my family tree had grown dozens of branches. Let me say that again, in case you missed it: thanks to GEDMatch, I found in less than a week what I had been searching for for over 50 years. Thanks to you, I now have an identity. My family has nearly doubled in size. Yes, we're taking things slowly, but at least now, now I know. And I owe it all to you.

Since 2006 I have been searching for my paternal grandfather . My father never knew who he was , and he was never named on his birth certificate , so it was like looking for a needle in a haystack. My dad passed away in 2003 before I was able to get him dna tested . Fortunately I was able to test my mum which cut in half my results :) I was able to find 1/2 first cousins , 2 cousins and even half aunts and uncles and eventually found out who my grandfather was . It's been very eye opening , and the suprises keep coming , my dad is now one of 8 on his paternal side . 3 have only recently found out also, having grown up with no idea that their father wasn't their father , and one 93 year old who's recently discovered her paternal line . How lucky is that . I love this dna stuff ! It's just magic and there is no denying it .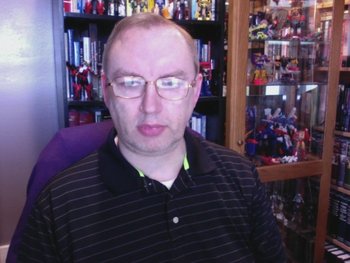 Trying to find some ancestors I need to add to lineage. Find more ancestors. It's fun to search and find your people
3 of us have the same mother, and different fathers. All of us were put up for adoption at birth. My older brother Dan DNA tested with 23andme, and my younger brother Larry and I tested with Ancestry.com. Through GEDmatch, I was able to find Dan and his family, and connect him with our birth mother's family. I was able to find my birth father's family, but so far I have not been able to find Dan and Larry's paternal lineage. I recommend anyone looking for DNA family ties to upload their DNA test to GEDmatch. There are so many tests our there, and as far as I know, GEDmatch is the best database to find DNA matches with relatives who took a different test.
When my grandmother was on her death-bed she told the family that my grandfather had been adopted. This was a surprise to everyone and I don't believe that my grandfather was ever told that he had been adopted. So, my challenge was to find his biological parents as I already knew his foster parents. I did the Y chromosome DNA test through GEDmatch and kept getting matches with a family in New Zealand that I could not explain. I contacted everyone with those matches and by working with other members of the family, we finally found the name of my grandfather's biological mother. This led me to get his original birth record which tallied with a second birth registration advised under the name of his adoptive parents. The two birth registrations matched completely, except for the fact that one had his birth mother, and the other had the names of his adoptive parents. The other gem was that his biological grandmother had used a distinctive middle name (Bogan). Further investigation led to me also finding his biological father with this clue. In the end, I found half-siblings on his father and mother's side, even though they never married and went on to have relationships with different life partners. I would recommend GEDmatch to friends and family because it helped me solve a mystery that had stayed with me since my grandmother died in 1983. More than twenty years later, I was able to solve the mystery with a combination of DNA evidence and traditional research techniques. So, my next ambition is to meet the New Zealand branch of the family in the flesh. I have already been in communication via email.

I'd been working on our family's history for years already when I finally got an Ancestry DNA test. My sister did as well, out of curiosity. When we finally got them both uploaded to GEDmatch, I compared them. The results seemed strange, but I didn't know what I was seeing, so I Googled for information. The article I found had a picture, and it said that a comparison that looks like this with lots of yellow is a half-match. I looked at GEDmatch again and my wheels started spinning. I realized in that moment that my siblings and I were half-siblings. That night I called our mother and had a difficult conversation. That's how I found at age 56 that the man I had thought was my father all my life was not actually my father. For some folks this news would be devastating, but for me it was wonderful. It was freeing to know that I was not related to this awful man. Half the family tree I had worked on for decades was gone in a flash, but I quickly rebuilt it. For me, GEDmatch revealed a family secret, something I should have been told many years ago, and I am grateful.
My brickwall ancestor was married in an English village in 1745, but he was not from that village or any of the surrounding parishes. My research project is to find his family and place of origin. On GEDmatch, I discovered a group of people whose combined family trees seem to contain the answer. However, these same individuals do not appear as matches on Ancestry or MyHeritage. Only GEDmatch shows that the people in this group all share an identical segment of DNA. Without GEDmatch, I would still be in the dark! This is why I'd recommend GEDmatch to other researchers. I wrote about my findings here: https://sainsbury.home.blog/2023/03/20/the-sainsbury-family-of-castle-combe-reconsidered/
Encontrar ligações com os Açores era uma das metas. E é sempre uma grata surpresa encontrar parentes, embora todos distantes e em sua maioria curiosamente conectados por um casal de pentavós em Relva, Ponta Delgada,São Miguel, Açores. Ferramenta útil e de fácil manejo.

Exciting to find new cousins & confirm more matches!