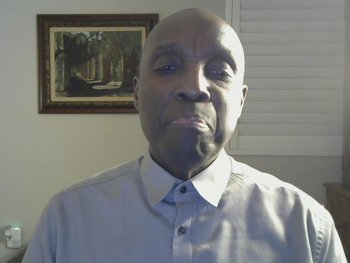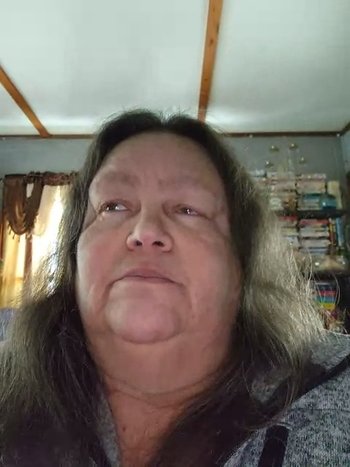 My friend suggested me to join GEDmatch. Several reasons that i want to know about my ethnicity, my parents were related and find more specific of people's names from their family tree. Most of those are seem right match. Wow that's amazing!!
I am a french man in France, near Germany and Switzerland. In France genetic tests are not allowed but I do it with MyHeritage and built my tree, principaly with Geneanet.org (untill Carolus Magnus) 2 questions for me: 1) where come my 30% greek genes given by MyHeritage for I have no match with greek people ? 2) My Y haplogroup HP-96 is very special and rarely present in Europa (and world). Why ? I had no answers
We have gathered DNA data from two lines of our family that converge on an ancestor born in 1840 and have accumulated close to 50 of his DNA segments. The goal of this was to find segments that belonged to two of his great-grandparents, born in the early 1730's, to see what more we could learn about them. Twelve and a half percent of those near 50 segments theoretically would have belonged to each great-grandparent. We've been successful in finding a segment on Chr#14 from his great-grandmother, Huldah, whose maiden name we initially did not know. That segment was shared with multiple matches from two different lines of descent from Huldah. We found that one of the common ancestors that passed this segment down was Josiah Proctor, b. 1742 in Littleton, MA. After we had built out his tree, one of our cousins discovered Huldah's maiden name in a Vermont county biographical sketch. That name was Harwood and we were thrilled to find that it was in the tree of Josiah Proctor. We knew we were on to something. Our job has become easier now that we have the maiden name and has been reduced to finding which of two New England Harwood lines she came from, and, if we are very lucky, we'll find who her parents were; the latter is complicated by the fact that she did not have a record of her birth. GedMatch has been an essential tool in this work. It isn't easy and it is helpful to have more than one person working on it, but if you put the work in you can break through brick walls. For more detail of our project, see my blog: http://chasingdnasegments.blogspot.com/

John (Johannes) Froebel-Parker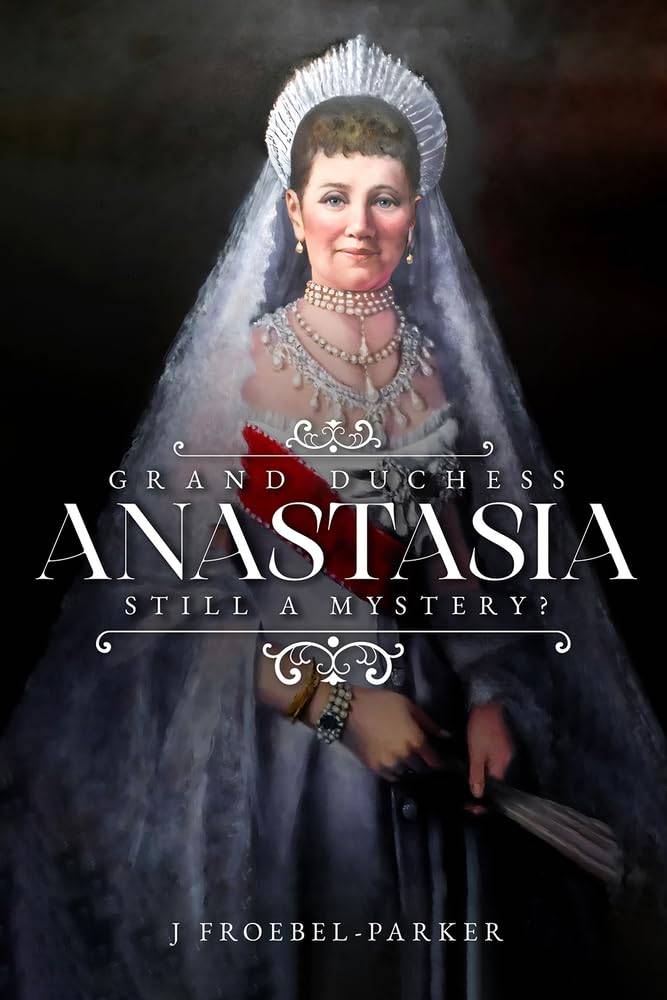 For 20 years at least I have been doing research on the claims of the woman known as "Evgenia Smetisko" (Eugenia Smith)who claimed until death in 1997 to have been HIH Anastasia Nicholaevna Romanov of Russia. Many friends, old and new, have helped in one way or another on this fascinating journey. As a gift I often gave DNA kits for them to find out more about THEIR heritage. Without exception we have found, via Gedmatch, that we share various segments of chromosomes all via my mother's mother's side of the family. One day I was contacted by a Russian immigrant to the USA who had found ME via Gedmatch. She was particularly interested as her aunt, now passed, from Russia had taken a test, uploaded to Gedmatch, and that connected to my and my mom's kit also. The Russian aunt claimed to be a descendant of Tsar Alexander I Romanov and, indeed, she was named Maria Romanova Grebinnikova. Upon further investigation all of my Anastasia Romanov helpers have also matched Maria's sample although we hail from USA, second generation Americans from Italy and Sicily, Mexico, Guatemala and 2nd generation from Austria-Hungary. This has been quite a quest and Gedmatch was there every step of the way. March 2024 Histria Books (Las Vegas) will publish GRAND DUCHESS ANASTASIA: STILL A MYSTERY? I have self published various books based on characters from the paternal and maternal family tree which can be seen at ahnentafelbooks.com
When my grandmother was on her death-bed she told the family that my grandfather had been adopted. This was a surprise to everyone and I don't believe that my grandfather was ever told that he had been adopted. So, my challenge was to find his biological parents as I already knew his foster parents. I did the Y chromosome DNA test through GEDmatch and kept getting matches with a family in New Zealand that I could not explain. I contacted everyone with those matches and by working with other members of the family, we finally found the name of my grandfather's biological mother. This led me to get his original birth record which tallied with a second birth registration advised under the name of his adoptive parents. The two birth registrations matched completely, except for the fact that one had his birth mother, and the other had the names of his adoptive parents. The other gem was that his biological grandmother had used a distinctive middle name (Bogan). Further investigation led to me also finding his biological father with this clue. In the end, I found half-siblings on his father and mother's side, even though they never married and went on to have relationships with different life partners. I would recommend GEDmatch to friends and family because it helped me solve a mystery that had stayed with me since my grandmother died in 1983. More than twenty years later, I was able to solve the mystery with a combination of DNA evidence and traditional research techniques. So, my next ambition is to meet the New Zealand branch of the family in the flesh. I have already been in communication via email.

Since 2006 I have been searching for my paternal grandfather . My father never knew who he was , and he was never named on his birth certificate , so it was like looking for a needle in a haystack. My dad passed away in 2003 before I was able to get him dna tested . Fortunately I was able to test my mum which cut in half my results :) I was able to find 1/2 first cousins , 2 cousins and even half aunts and uncles and eventually found out who my grandfather was . It's been very eye opening , and the suprises keep coming , my dad is now one of 8 on his paternal side . 3 have only recently found out also, having grown up with no idea that their father wasn't their father , and one 93 year old who's recently discovered her paternal line . How lucky is that . I love this dna stuff ! It's just magic and there is no denying it .
Hello, everyone. My name is Randall McNally (no, not that Rand McNally). I was born in 1957, and from day one, never knew who my real father was. Sure, I knew who my stepfather was, and knew that he'd rather not know who I was, but that's a different story for a different time. So, for over 50 years, I have searched in nearly every way I could think of, clutching a meager handful of clues; a tattered newspaper birth announcement, archival searches of every kind ( even the FBI - don't ask!). You see, in the state I was born in, if you are adopted, everything, and I mean everything, gets sealed. So I tried. I tried some of the competition. I even sent in a DNA sample, and they sent me back a list of over 1700 matches. That's not a typo- 1700. And they have restrictions on how many you can contact at one time, too. More often than not, the people I contacted would not even return the contact. About a week ago, folks on one of my German Genealogy groups were talking about this thing they kept referring to as GEDMatch. Honestly,I thought it had something to do with High School equivalency testing, but once I understood, I figured, what the heck, and had my DNA info transferred over. Miracle of miracles, I was given an easy to interpret set of results, FOR FREE, in less than 2 days, that came with easy to follow video instructions that even a 65 year old computer illiterate could understand. And on that list (of 50, not 1700) were people whose DNA matched mine a heck of a lot more closely. One of those people was named Brandon Thompson. Within 3 days, not 50 years but 3 DAYS, we determined that Brandon was a cousin. In turn, he helped me find my father, my father's family, and suddenly, my family tree had grown dozens of branches. Let me say that again, in case you missed it: thanks to GEDMatch, I found in less than a week what I had been searching for for over 50 years. Thanks to you, I now have an identity. My family has nearly doubled in size. Yes, we're taking things slowly, but at least now, now I know. And I owe it all to you.

Helping me connect my African - Euro African relatives with the rest of the world / Caribbean etc

Exciting to find new cousins & confirm more matches!
My brickwall ancestor was married in an English village in 1745, but he was not from that village or any of the surrounding parishes. My research project is to find his family and place of origin. On GEDmatch, I discovered a group of people whose combined family trees seem to contain the answer. However, these same individuals do not appear as matches on Ancestry or MyHeritage. Only GEDmatch shows that the people in this group all share an identical segment of DNA. Without GEDmatch, I would still be in the dark! This is why I'd recommend GEDmatch to other researchers. I wrote about my findings here: https://sainsbury.home.blog/2023/03/20/the-sainsbury-family-of-castle-combe-reconsidered/
I wasn't really chasing any challenges, but was trying to learn more about my deeper ancestry. Better than Ancestry does. I did find out on Ancestry/Sons of the American Revolution that my 4th great grandfather commanded a company of infantry at Lexington. Then on GED Match I was surprised to see I had 1.56% Amerindian, very unexpected, when I learned I had two ancestors on the Mayflower, the admixture of Amerindian occurred 7/8 generations ago which was after 1630. My Ancestors were Pilgrims, not Puritans so I hope the union was amicable. I reccomed GED Match to all interested in ancestors.
I'm just trying out new sites to find family ancestors and members
Trying to find my grandmother.

Trying to find some ancestors I need to add to lineage. Find more ancestors. It's fun to search and find your people
Encontrar ligações com os Açores era uma das metas. E é sempre uma grata surpresa encontrar parentes, embora todos distantes e em sua maioria curiosamente conectados por um casal de pentavós em Relva, Ponta Delgada,São Miguel, Açores. Ferramenta útil e de fácil manejo.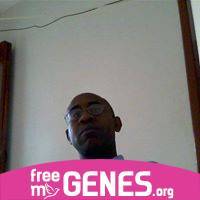 Finding family members residing in the Middle East specifically Israeli Jews, I found several maternal and paternal Jewish family members, I recommend Gedmatch to family and friends because it is a wonderful genealogy site and connects us to all family members that we didn't even know existed before.