GetSound.AI has been a game-changer for me. As someone who works from home, I used to struggle with distractions and lack of focus, but now I can confidently say that I am more productive than ever. Thanks to GetSound.AI, I have achieved a deep and uninterrupted focus on tasks, making it easier for me to accomplish my goals and succeed in my work. I also love taking my daily walks in nature while using GetSound.AI. It's amazing how the sounds of nature combined with the music can enhance my walking experience. I use both the desktop app and the smartphone app. I highly recommend this app to anyone who would like to create a calming atmosphere at home and find focus, and inner peace through the power of music.
Incredible soundscapes, GetSound created the sonic equivalent to a soothing scent in the room. Non disruptive yet pleasantly present. I keep it running in the background and the ever changing movement of melodies throughout the day improves the entire experience in the space

I work from home and most often the hardest part is organizing my time and workflow efficiently. I find that when I have Getsound on, I flow through tasks in a very calm and peaceful manor. It enhances my insight and work clarity. There's an overall heightened sense of flow to whatever task I'm doing (that includes taking walks, grocery shopping and running errands) I highly recommend this app and I encourage you to explore using it in ways you might not have thought of.

Amazing app ! I'm addicted to how it makes me relax and takes me to far away and beautiful places !
Fantastic mood setting and focus driver. No need to pick a station, find what you are in the mood for. just get going and get in the flow state.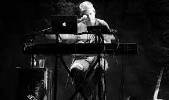 Best out of body experience I had!

Amazing tracks and a very good platform. It will easily fit all your needs.

A genius, ahead of it's time technological masterpiece. Getsound is as important historically as it is artistically

Amazing app!! I use it for work, and while cooking :)

My name is Sahar. Since I left the army, I had difficulty sleeping. However, after finding GetSound.ai, I can now sleep for at least eight hours every night. My life has improved significantly.

GetSound has been a game-changer for me, improving my focus and productivity. I rely on its peaceful music to create a productive work atmosphere. I'm thankful for how GetSound has helped me boost my productivity and would highly recommend it to anyone looking for a similar solution.

This is exactly what I was looking for!!! Endless possibilities that suit my mood based on various parameters. No more random playlists, hello GetSound :-)

GetSound is awesome. I implement it in my daily routine and find it extremely helpful. With GetSound, focusing, working, and managing my daily tasks are easier. I highly recommend it to any person that is self improve oriented.

This app is a unique revelation! I'm amazed by the beautiful ambience music that adapts to my given location and surroundings. A true soother to the mind and soul.

I love using this software to replace music. It helps me concentrate and keeps me calm throughout the day. Very simple to use and super beneficial when I'm working!
Amazing service and quality of a product. Glad I finally found a reliable brand to fulfill my needs 🙂

I can't work without it. I'm a person who cannot focus unless there is 100% silence, and after trying this app once, i just can't work without it! Every moment is wrapped by an amazing soundscape that let me dive deep into my thoughts and relaxes me, and lately i'm sleeping better. Thanks guys!

I can't believe these tracks are AI generated. What a brilliant technology. Impressed!
Once you start you cannot stop!! Since GetSound came to our life, it became the soundtrack of our household. Loving it!!!
GetSound has become a part of my daily routine, providing calming, non-repetitive background music that enhances focus and creates a serene ambiance. The dynamic scenery changes add an immersive dimension, making this app a unique sensory experience. Highly recommended for those seeking tranquility in their everyday activities. I've really enjoyed this app. I agree with the other review that it would be great to get this on mobile as well, but knowing it's coming it's a definite thumbs up. I really think this has helped my focus while working from home.