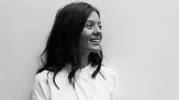 Maria Olsson
VP Creative at Peak Performance
I was the VP Creative at Peak Performance and growhouse helped us elevate our SOM presence and connect with our community in a great way. They have a fresh and agile way of approaching the social media scene and relate to a younger more demanding consumer.

Niklas Lundgren
Sports Marketing Manager @ Peak Performance
My warmest recommendations.


Jessica Nilsson
DTC Consumer Experience Manager at Peak Performance
Great help to create a reel from our downcycle event. Creative and structured people and you know the outcome till be on point!


Martin Willers
Cofounder Transparent Speaker
Good balance between technical commitment (Skills in the tools) and qualitative design (creative height and analytical ability in the projects)


Charlie Lindström
Creative Director / Co-Founder Chimi Eyewear
You are fucking brilliant masterminds.
Adam Eskilsson
Founder of Rare Earth Studios
Lovely bunch of forward thinking people!


Johan Fredriksson
Digital Marketing Manager at MER
The best of all was the end result. We will continue to work with Growhouse and that is the best grade you can get, is it?


Incredibly good. Professional in every way and sickly inspiring with a unique and progressive way to market oneself in the industry.