Happy place has truly helped the logical side in me stay alive through tough situations with my toddler since it's increased my understanding of what's going on within my child's brain during a tantrum and helps me remain objectively calm without losing it and it's helped me be there for my toddler to help my child navigate the situation at hand without distractions and other rewards.
I have applied what I've learned from the course and it worked every time. We were seeing some tantrums and meldowns and it looks like this really helped lessen it. I tried using some of the advice from the course with simple toddler impatience and I noticed that it calms my daughter down and it doesn't lead to a tantrum like it used to. I also love how it talks about different examples for different age groups. I just wish it came with a module summary as an option to read and share with the other parent. Smile Mama https://instagram.com/lovesmilemama?igshid=MzMyNGUyNmU2YQ%3D%3D&utm_source=qr
I was thrilled to find Happy Place! As a first time mum I was looking for a reliable resource to learn about toddler behavior and development in order to be able to understand and react properly to my son as he grows (he is now 18 months old). What I like most is the calm and professional but very hands-on advice. It is reassuring to have such guidance and know how to tackle difficult moments as our little one starts discovering the world of emotions. I highly recommend it!!!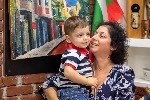 The course is really well explained. We had issue with our toddler with him having tantrums all of a sudden for a lot of things. After we watched the videos this helped us understand how their little brain works and address him in the most positive way. This also improved the bond between us. If you have toddler you must join happy place. It's no brainer.
I bought the corse just to be prepare and start to practice a correct behaviour, because my daughter is 10 months old. I have printed the materials provide for each main topic and I found it so useful for a quick check. I think that some approach to tantrums need to be practice and interiorise, because they are not our first respond. I suggest the course and start to practice even if your child are under one year. Practice is the key!
Overall, I'm very happy with the program. It's helped me improve my understanding of how my toddler is developing. I especially liked the practical, easy-to-understand examples of how problematic situations could be handled. The main behavior I was struggling with is my two-year-old's occasional meltdowns. I found it hard to stay present in the moment and respond appropriately to the needs of my child. Happy Place gave me comprehensive information about how I should approach meltdowns. I feel I still need to work on making the most of teachable moments, and I think I'll need to refer to the materials for a refresher. I would definitely recommend this program to any parent who's looking for an informative yet easy-to-follow course whose ideas are easy to put into practice.
Very easy to follow even if you are not a native English speaker, information is well structured and in depth. Toddler tantrums was my main goal for joining and we are already in a better place with the explanations and tips for understanding and recalibration. Thank you very valuable.

I think this is a very valuable tool for all parents of toddlers and small children. We struggled to find an appropriate response to meltdowns and big feelings. I feel we now have an easier time handling the day-to-day challenges of raising our 15-month-old child.
I think that this program was helpful to really understand my toddler's experience in this complex stage of life and therefore be better prepared for the big emotions and adapt my response to some of her outbursts and what I had previously labeled as tantrums. I think it's extremely beneficial to try and adapt one's way of thinking to imagine what is going on in their child's mind rather than try and rationalise their behaviour with the the perspective of an adult. One of the main struggles that I have that I would have like to see addressed, is the appearance of "big emotions" during feeding times as I feel like it is the one time that I am faced with situations that I cannot use any of the tools offered in the course for tangible results. Otherwise I am very grateful to you both for this course and have recommended it to other parents as I feel like I learnt a lot!
Happy place was such an easy way for me to learn more about the toddler stage and make me feel more prepared for it. The information was presented in a way that was easy to understand. I really appreciated all of the examples of behavioral situations and how to deal with them.
This course was a wonderul experience and I am so thankful to have it. As a first time mom, I struggled with managing my 2 year old's temper tantrums. It feltblike the tantrums were daily and lasted over 30 mins. This course has helped me learn how to manage and teach my 2 year old when she was having tantrums. It taught me to validate my daughter's feelings and teaching her when she was "ready". I would say after completing this course and utilizing it, my daughter's temper tantrums aren't as huge as they used to be and less frequent. When she has a meltdown/tantrum, validating her feelings and giving her the hugs to calm her "big feelings" down has decreased the length of time that she has her meltdowns/tantrums. I would say if you're hesitant to join, don't be! The course is simple and to the point. It also provides various scenarios with how to manage the behavior.
This helped me to understand the toddler brain and how it functions differently than adults. Because of that I'm much more understanding and patient with my girl.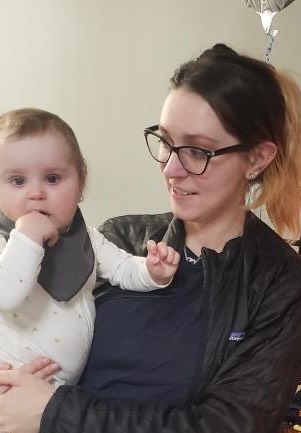 I have been really pleased with Happy Place. My baby has crossed over into toddlerhood recently and I wanted to make sure I was supporting the development of their emotional intelligence. I had done some reading, but wasn't sure how to execute the things I had learned. The course was affordable, and I was able to learn on my time. It provided straight forward, actionable information that I have been able to successfully implement when my child is upset and heading toward tantrum territory. I feel I know how to diffuse this kind of situation while still being respectful to their needs. Highly recommend! It was also nice to be able to offer Emma Hubbard some compensation. I have learned so much from her content available on YouTube to help support my little ones' growth. I was happy to have to opportunity to support her while learning even more. Thanks, Emma!
Happy Place gave me a calm, right-headed approach to responding to my daughter's big feelings. It helped me calibrate myself temperamentally, understand how to respond helpfully when she is upset, and avoid some of the negative internal monologue I was experiencing as an imperfect parent trying to do the right thing. One of my biggest take-aways has to do with talking. When my daughter is upset, sometimes my instinct is to talk to her and explain or 'teach' in the moment. Happy Place gave me strategies to soothe and comfort her when emotions are high and understand that the best moment for 'teaching' is later, after she is calm.
The biggest help for me so far is to be able to understand why things are happening this way and not to feel guilty when I'm too tired to respond like a "perfect" mom OR feel guilty thinking that I'm spoiling my child. I love that you "highlight" the most important ideas during the videos so that I don't get lost with all the information. I'm startin to struggle with meltdowns when he wants something he can't have, when he doesn't seem to understand "no" and how to act a different way and when he seems to be "checking" where the limits are all the time. So far, I'm not having big results from my child (he's 16 months old and just started with this course) but I can see when I'm on the right path or not and to understand helps me to stay calm. To someone considering joining Happy Place I would tell them that is a nice guide and tool to cope with a difficult and overwhelming time for parents.
Co-regulation was a game changer for us. Especially for me because now I realize I have to calm myself down if I want my son to understand his own emotion. I have been struggling with that and now I understand why it's me who has to change. I can already see a big difference and I feel hopeful. Thank you for sharing your knowledge and helping us!
Haven't even got a quarter of the way thru and it's already been SO helpful in every way. Worth every single penny
I have not finished the whole course yet but it is super helpful and full of information and practical examples since the very first lesson. It provides me with lots of new and usable information, it helps me built my confidence (as a new mom of 7 month old boy) My boy is small for now but I want to be as prepared as I possible can for the toddler stage I would say: give it a try. I do not regret any of my money I have put into buying this. If you really do not have the extra money please do not be sad and watch at least Emma Hubbard videos on youtube!
Extremely helpful! Happy place has helped me to better understand my children and approach them with more understanding and compassion. I was struggling with helping them transitioning (ex. From dinner time to bedtime etc). Happy place has helped me use strategic tools (such as first- then and showing them pictures of ''whats next''. Indeed my children show more willingness to transition from one activity to the other as well as cooperate during daily procedures. I would definitely suggest joining happy place. I also like the fact that videos are short and concise as well as the fact that they include examples of behaviours that all parents come across and approaches to address them..
What was your overall experience? Amazing! I loved the examples and tools they provided. How has Happy Place helped you? It has allowed me to better understand my childs needs and help me to understand myself better. What was the main behaviour you were struggling with? My child was biting and hitting me. It was hard to set boundaries. I wanted both parents to have the same approach because doing our own parenting styles wasn't working. How did Happy Place help you manage that behaviour? It allowed us to gain an understanding to why he is experiencing and acting the way he does as well as help us understand why we were acting. What would you say to someone who is considering joining Happy Place? DO IT! It changed my life, I was never taught by my parents how to regulate myself so its been a hard journey as we are teaching him and I myself am being taught. Just do it, I have no regrets and have experienced nothing but an uptrend on his behaviour and ours!