Elisa Rosales
Talent Acquisition Manager - St. Tammany Health System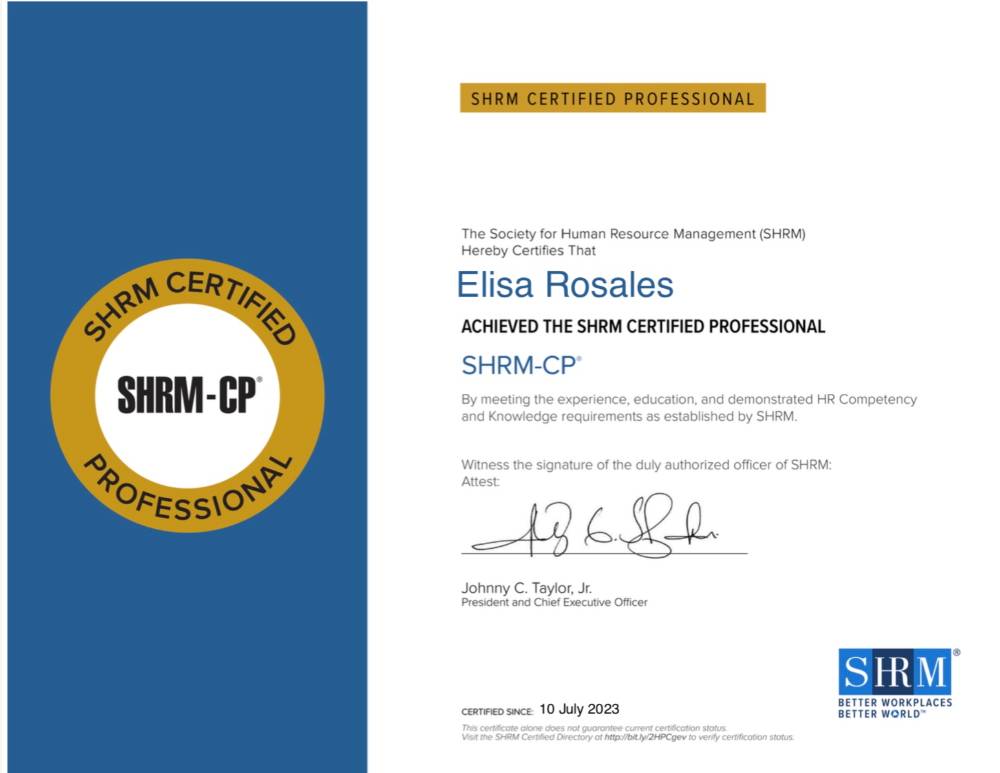 I had already taken the SHRM test a couple times and was unsuccessful. I knew that if I was going to give it another shot, I had to do something different. I stumbled across HR Jetpack on LInkedIn and bookmarked the post and the website. It wasn't until a couple months later that I decided to enroll. I knew I had to make the investment for my career and my future. Of course, I was a bit overwhelmed and anxious about diving into this process again. I signed up to do the courses on the live webinar sessions, but that did not work out for me! I needed something a little more flexible. Once I got into a good rhythm, I knew I had it all under control! Christina's sessions really put this entire process into motion for me. I followed the plan, I practiced, and became more confident in my skills and knowledge! This was the best decision that I could have made to help me prepare! If you are looking for an awesome resource to help you prepare for your SHRM exam, look no further! You won't be disappointed! Thank you Christina & HR Jetpack!
Alyssa Riggs
LaPlaya Beach & Golf Resort
HR Jetpack provided so many resources that were essential to passing my SHRM-CP exam! They provide a great self-guided class or a live instructed class. This really helped keep me on track and I loved the elimination consideration courses! They really got me thinking about how to eliminate answers on the exam. I passed on the first try and I would like to thank HR Jetpack for all of the great resources and support during the process!!
When I first decided to sign-up for the SHRM certification, I honestly felt a little lost. There are many resources out there that can be used to study, but none felt as comprehensive as HR Jetpack. I'm so glad I stumbled on one of their videos on YouTube. They really offer you a variety of ways to learn and study the material, which is very helpful since not everyone learns the same way. I really appreciated being able to access previous recordings since I work full-time and sometimes did not have the ability to join a live session. HR Jetpack is really a one stop shop for what you need to pass this exam. Not only did I pass, but it also gave me the confidence to truly step into my HR role as an expert.
As a working mom, HR Jetpack was the perfect solution to prepare for the SHRM-SCP exam. The program has so many options that work around your schedule and cater to individual learning styles. I found the many practice quizzes and Situational Judgement review very helpful in my studies. I can't recommend this program enough!
Without a doubt, I would not have been able to achieve my SHRM-CP certification without HR Jetpack. There is so much information needed to attain the certification, and HR Jetpack organizes it and makes it understandable. There are also a lot complexities to the exam, such as wording of questions and situational judgement question strategies, that HR Jetpack covers. On a more personal note, I was amazed with the level of service provided by Christina. I emailed her several times with questions about the material, and within 24-48 hours had detailed answers to my questions. If you are serious about attaining your SHRM certification, HR Jetpack is worth the investment.

What an experience!!! There are no words to express how grateful I am for HR Jetpack!!! My coworker recommended it to me after she received her certification. I wholeheartedly believe that I would not have passed without this study tool. I did the 36 hours of prerecorded lessons by Christina. It was perfect for my schedule and her tips were exactly what I needed! Thank you so much for preparing me for this new level in my career!
Shira Weiner
Director of HR and Operations, American Oversight
The HR Jetpack coursework was so helpful in my SHRM SCP studying process. The Elimination Consideration framework gave me the confidence to answer what seemed like subjective questions on the test. Don't sleep on the Situational Judgement Items sessions. They were so useful!

Darin Bradley
HR Professional and Retail leadership mentor
For anyone wanting to expand their growth, development, understanding and in a format that works for all learners, HR Jetpack is the #1 location for all your HR educational needs! They have the right content at the right pace for all levels of learners, and in a personalized way, along with the best Instructors that truly care and drive you to be proficient.

Brenda Booth West
HR, Compliance and Equity Manager, Los Angeles County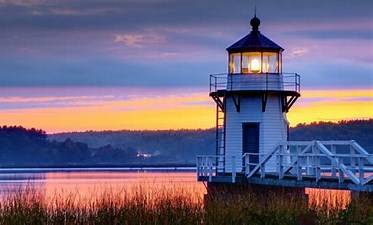 Still in awe of my accomplishment and yes, still pinching myself every time I see my signature block ending with SHRM-SCP. I have been passionate about Human Resources for more than 15-years and this professional certification is such a validation of all the hard work on my part for years (through personal and professional challenges) and the support I received from family, friends, and my HR Jetpack team members!




I wanted to post this to let others know the difference the HR Jetpack study guide materials and instructor led sessions made for me. I thank Cheryl Brown Merriwether, SHRM-SCP, SPHR, CPRC, CM as my 2021/22 instructor who gave me the best advice to-date, "think BIG HR" when determining the best answer.




Thank you also to Christina A. Danforth, SHRM-SCP, SPHR for the many inspirational quotes, study, and exam day tips, as well as her email responsiveness. The two questions, people ask me most often, what made the difference? It was, for me, prayer along with the instructor, the great materials, the study group I joined among my other classmates, the online access of the SHRM learning portal's tests, and flash cards. If I can inspire others, I'm happy to do it. More and more companies are requesting this validation, so I encourage anyone looking to add this to your toolbox of expertise and professionalism to get the HR Jetpack SHRM Learning kit, whether you're an online, independent learner or one who, like me, excels and learns in an instructor-led team environment...

Anina Blando
HR Generalist Senior, SHRM-CP City of Charlotte
A huge thank you to the HR Jetpack team for all their help in getting me across the finish line! The ability to utilize so many different resources from one program was the key to my success in passing the exam. I was able to "shop around" until I found an instructor to spoke to my personal learning style. Having the option to attend live classes as well review videos from various different instructors gave me a well-rounded understanding of the information being discussed. Chirstina's elimination consideration videos were priceless. They really helped me to move past the stress of the test, slow down, and methodically think through the situational judgement items as I was working through them on the exam. Christina was also very responsive to any questions I had concerning quiz items or book content from the SHRM learning system. Between the one-on-one help, the supplemental materials, and the access to various instructors in both live and recorded formats, this system really was worth every penny.
Before even applying to take the SHRM-CP test I searched for the best program I could find that would give me the most offerings for learnings and flexibility to suit my schedule. I am so pleased to have had a teacher willing to take calls, texts and emails to help her class be prepared. HR Jetpack gives you access to all their classes, recordings for 12 months, Additional practices tests and more. On of the main reasons I chose them. I am happy to say that I passed in my first attempt with the help and support of the HR Jetpack Team.

Sara Donnelly
Human Resources Generalist - Wrench Inc.
HR Jetpack is a game-changer! I honestly believe I would not have passed the SHRM-CP the first time without using all of the amazing resources, study tools, practice tests, and learning videos from HR Jetpack. I also really liked that I got access to the SHRM learning center along with my purchase of the HR Jetpack program. If you take the time to go through the very easy-to-follow program, I truly believe you will pass this beast of a test. The other bonus, apart from now having my SHRM-CP, is that you learn so much. I feel very confident in my overall HR skills. Thank you HR Jetpack!

HR Jetpack helped me be fully prepared for the test. I chose the self pace options and for me it worked. The best tool was the quizes it helped me get a good understanding of really reading through the questions and understanding.
HR Jetpack has been very helpful in my journey to studying and passing my exam. I like the way HR Jetpack is structured and being able to utilize this program for 1 year was definitely a PLUS. The videos and PowerPoint slides were great. I love the recorded sessions so I can go back to the videos more than once. I am happy that I made the decision to purchase this program.
HR Jetpack's program was critical in preparing me for a seemingly overwhelming undertaking achieving my SHRM-SCP. The resources are world-class and the instructor led class transformed the concepts in the text into practical applications that truly helped with learning. Mark Fogel is a wonderful teacher. I look forward to utilizing HR Jetpack for my recertification requirements and being an advocate for their service.
HR Jetpack with instrumental in helping me pass the SHRM-CP on my first attempt. I especially found Christina's situational judgement videos extremely helpful.
HR Jetpack is a great way to study for the SHRM certification exams... I would not want to face the certification exam without taking this course.
I recently passed my SHRM-SCP exam on the first attempt. I entered the exam prepared and confident, in huge part to the tools and systems provided to me through the HR Jetpack preparation program. I watched every suggested video and followed the recommended process to the letter! I thought there was no need to "reinvent the wheel" in developing a study plan. This allowed me to maximize my time and energy studying! I really appreciated that there were so many learning options available through the program, so whatever your learning style is, there's an option to set you up for success. I would highly recommend the HR Jetpack program to any of my peers that are preparing for the SHRM certification.
HR Jetpack's program is carefully designed and organized , along with the printed books every recorded class is amazingly helpful. I also took the live classes with the recorded ones , Christina Danforth's chapter wise recorded classes with SJTs helped me to gain a deeper understanding ! I will definitely recommend HR jetpack's program cause everyone motivates and guides just correctly and amazingly, they are the instructors i will always want by my side, not just passed , but learned a lot from them !
Amanda Martin, MSHRM, SHRM-SCP
It's official, I received my SHRM-SCP!! I am 100% positive the key to me passing my exam, on my first attempt, was Christina Danforth, SHRM-SCP, SPHR and HRJetpack!! I followed the self-paced program with Christina and the study group where questions were posted everyday with the rationale behind the answer. The HRJetpack Elimination Consideration method was a game changer for me, I applied the method when taking my practice quizzes everyday and that really helped me with the exam. I recommend HRJetpack to everyone, especially those who have a busy schedule as HRJetpack makes it easier to be successful with your studies and pass!! Thank you Christina and HrJetpack!!
HR Jetpack has helped me tremendously, super helpful that all of the classes are recorded and flexible, so if you are not free or don't feel like staying up late you can watch the class at another time- the books they send you are super helpful as well I will be saving them...- I also PASSED the test so of course I would recommend HR Jetpack!

Lisa Warner
People Operations HR Partner
I have been in the professional HR space for over a decade, but put off getting my SHRM certification for a long time. I finally decided to bite the bullet and make getting my certification a priority. Job insecurity in the tech industry was a strong motivator, but getting certified was also a personal goal. I am not a strong test taker! I am a good student but tests are not my strength. I chose HR Jetpack because of the self-paced program that allowed me to go at my own pace and consolidate my learning with videos, reading, and practice tests and quizzes. I really followed Christina's recommended order and cadence and it worked! I took the SHRM SCP exam and was really surprised to find the exam much easier than I thought it would be and I passed! Christina's instruction on situational judgment questions was golden. I followed her method of elimination and aced the test. My best advice is to follow the program and devote a good month to intensive study prior to taking the exam. Thanks HR Jetpack!

Brittany Dvorak
Head of Human Resources - National Credit Holdings
HR Jetpack was great! I have been in HR for 8 years, but had no idea where to start when it came to studying for the SHRM-SCP. After reading all of the reviews I decided to go with HR Jetpack and it was an excellent choice. The customer service is great, I loved all of the different ways that the platform accommodates learning styles: live sessions, pre-recorded sessions, quizzes, reading, flashcards, etc. Christina is also amazing, she has personally answered my questions throughout the process, which was encouraging and solidified my confidence in the process. If you are trying to decided how to prep for SHRM CP or SCP this is the route to go. I have already recommended it to 3 other colleagues who are prepping for their exams! Good luck and happy studying!

Heather Houck
Manager, Human Resources and Office Administration with PharmaLex US Corporation
Ready to take your HR career to the next level? HRJetpack was instrumental in helping me to prepare for my SHRM-CP exam! The courses are offered at a variety of times and then recorded in the event that you are unable to attend live. My instructor, Kelly Kozik, is an expert in the HR field. She shared her real-life experiences and HR knowledge with our class, as well additional study resources that helped me to prepare for the exam. Christina Danforth's instructional test-taking videos on the HRJetpack website were SO valuable as another study resource! In addition to the support that I received from family, friends, and my employer, Christina personally reached out to share her positive support and to be accessible for any questions that I had. I am truly grateful for this great program in helping me achieve this milestone in my career and highly recommend this course to HR professionals interested in elevating their career!

Jacqueline Galiani
Manager, People and Culture: The Lenfest Institute for Journalism
I used the Jetpack videos to self-study for the SCP exam. I found Christina's voice and explanations throughout the learning modules to be very thorough and calming. As I took the exam, I could still "hear" her voice, as I sifted through the question selections. What I liked best about using her system was the organization of it all. I set up a binder with dividers for each section. Doing that made the mountain of material feel less daunting to me. Finally, she responds to emails so quickly. She is a true professional in every way. I cannot recommend her highly enough.
Alicia Calcamuggio
HR Director, Impact Fitness
I would highly recommend HR Jetpack to anyone looking to pass the SHRM exam. The materials are up to date and relevant, the content also supports HR professionals with their day-to-day routines, and the instructors truly care about each student's learning. I especially liked how they taught you to best answer situational judgement questions. Without HR Jetpack, I wouldn't have passed!
HR Jetpack helped me to pass my SHRM-CP. I enrolled the instructor led session in March and pretty enjoy the whole learning process. My instructor Jama and Christina are really supportive. The facebook study group is a hit. I go there to check everyday even passing the exam.
The material and online support was first class. I had the online self study program which was perfect for my busy schedule. I was able to review the videos whenever it was convenient for me. The staff was always willing to help me prepare during my 9 month endeavor. I passed my SHRM-SCP. Yessssss!!! I highly recommend.
Hey everyone! I am so proud to announce that I have passed my SHRM-SCP exam thanks to HR Jetpack.




Woohoo Jama Rand is an amazing teacher and is patient and very knowledgeable of the HR field. In the past, I was made to feel like I shouldn't be in Human Resources but I never felt like that in class.




My learning style is visual/auditory so I could watch classes or listen to them in the car and that helped a lot. Besides that, here's how I studied: 25 minutes of reading, 5 minutes to review what I read and then a 5 minute break. Then I would take the quizzes and review the flash cards. Then I took the post-test and kept studying for the test like before.




I was nervous when I took the test but the classes and studying helped me stay focused...
HR Jetpack provided the structure and instruction I needed to make studying for the SHRM-SCP a priority. The classes effectively highlighted the key aspects of the material and my instructor, Jama, facilitated good discussion on areas that were difficult to understand. Moreover, she helped my class to begin "thinking like SHRM", which was a key factor for my success in passing the SHRM-SCP exam! The SHRM material is comprehensive, but high quality. You are already investing in yourself by taking the exam. I recommend learning with HR Jetpack to maximize the investment, both in learning the material and understanding SHRM's approach, which isn't always what the average HR Pro would do in real life!
Without question, HR Jetpack prepared me to take the SHRM-CP exam and pass on the 1st attempt! For me, the various ways of learning kept the information interesting. Videos, tips and real life scenarios presented by my awesome instructor Kelly Kozik, helped me remember the material. The daily questions, quizzes and flash cards were great tools as well. Having the sessions recorded was convenient and very useful after reading each book, cover to cover. I would absolutely recommend this course to everyone and keep positive thoughts throughout your studies.
HR Jetpack was a tremendous asset on my SHRM certification journey. The layout of the program is easy to navigate and offers incredible resources from quizzes, flash cards and tests. It also invaluable to be able to go back and listen to the classes to really understand a topic. My instructor, Kelly Kozik, was phenomenal. She offered real world scenarios to compare, sometimes difficult, SHRM material to assist with comprehension and memory. I highly recommend this program and believe that this program is pivotal to passing the certification test.
The studying tools, Facebook study group and daily questions kept me on my feet! The group was inspiring and encouraging. To hear other people experience the same struggles, hurdles and then celebrating the successes together was a great experience. I highly recommend HR Jetpack and the FB study group!
Grateful to HR Jetpack for all the support and guidance through the process of passing my SHRM-CP. I'm new to HR so passing the exam is a huge confidence boost for me but I couldn't have done it without all the different study materials available to prepare. From the books, to the learning modules with quizzes to the flashcards to the practice tests I went through it all and felt very prepared to ace the test on the day of the exam! Study hard, prepare and have confidence in yourself and you will pass as well!