The course was extremely beneficial in solidifying concepts I came across from various books, such as Continuous Discovery Habits and the Strategyzer Series. Self-learning can be daunting with abundant resources to sift through, but the course made it easier by linking different sources and presenting the information clearly and understandably. This enabled me to grasp the fundamentals and slowly map how I can apply them depending on the situation. Additionally, Pawel shared valuable tips, and the templates on Notion were a handy resource that enhanced my learning experience.
I can't say enough good things about the Continuous Product Discovery Masterclass. The hands-on approach and real-world examples made the concepts stick, and everyone could apply them right away to their projects. What I love most is the instructor's practical teaching style. He makes complex stuff easy to understand, and the passion they bring to the course makes learning enjoyable. In short, if you're serious about mastering product discovery, this masterclass is a must. It gave me the tools and confidence to navigate product development successfully. Highly recommend it!
Big shoutout to Paweł Huryn for creating such an insightful course. As companies continue to compete in crowded markets, the need for effective product discovery becomes increasingly important. This course provides necessary tools to identify customer needs and build products that truly resonate with them.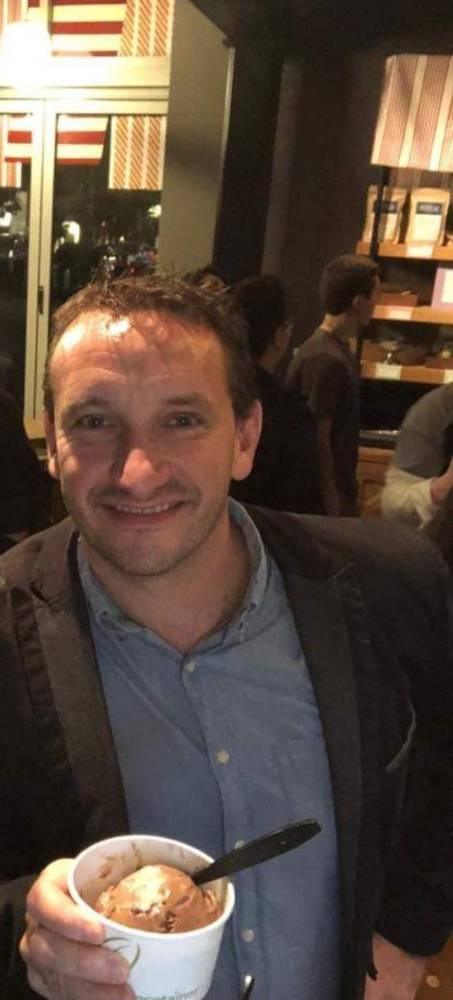 I was looking for a way to refresh my product management skills and came across Pawel's course. I love the pragmatic approach, the inspiration from the best in our space, and the fact that the course is actionable. Great work Pawel, thank you so much for the hard work.
I am a PM at a tech startup based in India. I wanted to hone up my skills in product discovery and experimentation. I explored few courses and materials to understand and use the concepts but it didn't fully workout for me. Than I stumbled on Pawel's Product Discovery Masterclass through his newsletter. This is a remarkable material for any PMs to start and understand the process with details. I will definitely suggest the course and the newsletter for PMs of any level.
If we can really understand the problem, the answer will come out of it, because the answer is not separate from the problem - Jiddu Krishnamurti When we dance with curiosity in the problem space, the problem discovers the solution it reveals by itself! Thanks to Paweł Huryn for his simple and effective "𝐂𝐨𝐧𝐭𝐢𝐧𝐮𝐨𝐬 𝐏𝐫𝐨𝐝𝐮𝐜𝐭 𝐃𝐢𝐬𝐜𝐨𝐯𝐞𝐫𝐲" Masterclass. It evokes the spirit of experimentation and inculcates the art of product discovery! I really loved the way the course is crafted and delivered by Pawel. - Clear explanation of Teresa Torres Opportunity Solution Tree - Exploration of Dan Olsen Opportunity score ( The Lean Product Playbook) - Ideas to get maximum value from user prototypes - Testing and Learning Cards from Strategyzer - User Story Map to generate testable assumptions Thanks, Pawel for being a North Star and serving the product Ocean World! Learning by delivering is a costly affair! Let's do better product discovery and succeed in value creation! Warm Regrds, Balachandhiran Sankaran Agility Explorer || Systems Gardener
It was useful to go through the Product Compass masterclass. Paweł has put together a very well structured product discovery flow. Thanks.
As a Product Manager, I would highly recommend this course to anyone looking to enhance their product discovery skills and excel in their role. Pawel's masterclass provided me with a comprehensive understanding of the product discovery process, equipping me with the necessary tools and strategies to effectively identify and deliver valuable products. The hands-on approach of the course allowed me to actively engage with the material and apply it in real-world scenarios, ensuring that I could immediately put my learnings into practice. The best thing about Pawel's offer is his exceptional mentorship. With a down-to-earth approach, he effortlessly demystifies complex concepts, making them easy to understand and implement. I gained a deep understanding of the most important elements of product discovery, enabling me to make informed decisions that align with user needs and business goals. This course has truly elevated my skillset as a Product Manager, empowering me to drive successful product outcomes.
As part of customer engineering I work on many aspects of Product Managerment and Engieneering. Continuous Product Discovery Masterclass is simply a master class to uncover many insights about Product Discovery. It not only helps enteprise PMs to validate their Product Ideas/features in a systematic manner but also helps Startups and early stage founders to help them validate their ideas in a better fashion. Summarizing the key concepts and sharing the corresponding references from other PM experts really helps to connect the dots. I highly recommend this to everyone in the PM world. The resources you have shared are awesome Pawel. THANK YOU.
I recently had the incredible opportunity to participate in Paweł Huryn's Continuous Product Discovery masterclass, and let me tell you, it was great. As an Engineering Manager, delving into the depths of important concepts surrounding Product Discovery during this masterclass will help to improve even more the way I collaborate with my colleagues from the trio. The content delivered was nothing short of excellent. But that's not all! I also got my hands on an amazing Notion template that has completely blown me away. Kudos to Paweł for delivering such a remarkable masterclass experience!

I really enjoyed Pawel's masterclass on Continuous Product Discovery. It gave some new dimension to what is a validated backlog, or even how to populate your backlog, approaching user interviews and even prioritisation of learnings. I loved the 5 second test approach and opportunity solution tree, something I definitely will apply in my work as Product Owner. I also follow Pawel on LinkedIN and enjoy his posts, as there are a lot of useful learning jams. Much recommended.
Great course, I learnt a lot and was able to understand stuff easily and implement them. Product Discovery is one of important skills PM should have and most companies do not practice is properly and end up building products or features that doesn't solve customers problem. Implementing product discovery helps them to do precisely.
I am currently working as a Senior Scrum Master and this course has really helped in understanding why learning by delivering is costly & not viable and hence we need Product Discovery. Atleast 50% of our ideas will not work. We need to priortize opportunities and validate assumptions to minimize risk and increase our chances of success in a cost effective manner. Very insightful and concise course.
Attending Paweł Huryn's Continuous Product Discovery Workshop was an absolute gem for me as a product manager. The masterclass gave me a comprehensive and practical overview of the most relevant and useful product discovery techniques and skills. Pawel's real-world examples and down-to-earth advice served as a much-needed refresher on best practices. The condensed format of the workshop made learning a breeze—I absorbed so much knowledge in such a short time. Although I'm still getting the hang of applying certain continuous product discovery techniques, like Dan Olsen's Opportunity Score, I'm embracing the mindset that practice makes perfect. Paweł has a knack for simplifying complex concepts and making them immediately applicable. I'm a big fan of Paweł, following him on LinkedIn, Twitter, and Substack. His pragmatic approaches truly resonate with me, and I'm always eager to implement them. Paweł, thank you for all your contributions to the world of product management. You're making a real difference!
I was impressed by the quality and depth of the content presented. The masterclass struck the perfect balance between being concise and comprehensive. The way you articulated complex concepts in a clear and concise manner making it easy to grasp and absorb the key principles of continuous product discovery. What truly set this masterclass apart was the generous sharing of templates and resources. Your willingness to provide practical tools and templates was invaluable. Thank you for your dedication, expertise, and generosity in sharing your knowledge. I recommend this masterclass to any product manager seeking to enhance their skills in continuous product discovery.

As a Product Manager, Pawel provided very interesting materials and I learned new things that I will apply soon with great passion. He is a very professional and involved person. I wholeheartedly recommend everything related to him.
High quality material and inputs, I have identified several items which I am sure to use in my regular PM work for increased effectiveness.
I recently attended Paweł Huryn's Continuous Product Discovery masterclass and it was an absolute game-changer for me. Pawel is a master of his craft and his knowledge and expertise in product discovery is unparalleled. During the class I've got actionable insights and amazing template in Notion. Strongly recommended!
I found Pawel's masterclass on Continuous Product Discovery to be extremely informative and useful. The concepts of Opportunity Prioritization and identifying hidden assumptions were particularly insightful, and the use of top product discovery techniques like the Opportunity Solution Tree and Strategyzer Cards were valuable tools for organizing and prioritizing opportunities. Overall, I highly recommend this masterclass to anyone looking to improve their product discovery process.
As a new product manager, Pawel provided clear, concise and actionable knowledge on how to create a better validated product backlog. Would highly recommend this class for APMs or new PMs!