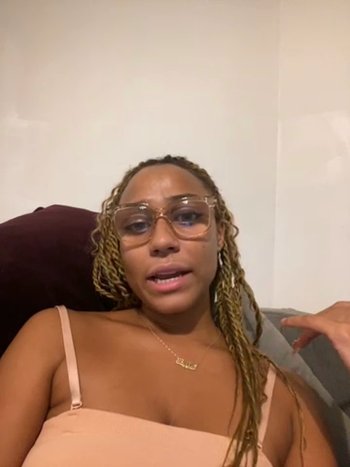 Great company, great products. Excited to see its evolution in the years to come. Wonderful team, delivery and customer service. Highly recommend
I have been using the Imaginal Sleep Formula for 3 months now. I take it every night and I love it. I was previously taking just melatonin and then CBD but I love how they are combined and I love how I sleep at night. I wake up so rested and ready for the day. I am a believer in Imaginal and so glad they have a sleep formula. I highly recommend it.
I play music several hours a day and by the end of the day, my hands are sore. I have tried many different types of CBD but I really like the salve stick from Imaginal. I keep it in my guitar case and use it as needed. I have really been able to extend my playing time and that is great.
I wanted to take a moment to write a review which is something I rarely do. In recent months, I started to work on my fitness and began walking and then running. Each morning, I would wake up and my ankles would be so stiff that I would limp around the house for a few hours. Due to this, I stopped running, which was unfortunate, until a friend told me about Imaginal. She said she used their salve daily and it really helped her stiffness and recommended that I give it a go. So I did. And to my surprise, because I was a CBD non-believer, it totally worked! I now put this salve on my ankles and my knees after my post-workout shower and now no pain and no stiffness. I couldn't believe it. I am so grateful and thankful for Imaginal and so so happy to achieve my 5k and beyond.
The CBD + Curcumin softgels are excellent! I've been taking them every day for about 2 months now and the difference in my day to day is incredible. I started feeling improvements about 2 weeks in, and it's just gotten better every week after that. Highly recommend!
I've used 4 products from this company and I have to admit I am very pleased. I just bought the green apple gummies and I am loving it. At night I use the melatonin soft gels to help me go to sleep. I have also been using the salve stick to help my recovery after working out. All in all I am really happy that I've found this brand.
absolutely incredible. The salve stick has made my lower back pain vanish. would recommend to anyone seeking holistic natural products to alleviate pain
I love the CBD products! I feel the effects instantly! Definitely will be getting more!
I've been using the 250mg CBD salve stick for just over a month now since I've been having knee pains. I am thoroughly impressed with this product. My sleep is painless and this is not only a game changer, but it's a life changer. Thank you guys!
Imaginal products have changed my life in every way possible. Struggling with daily pain took away my quality of life Mentally , emotionally , and physically. Within 24 hours of using Imaginal products the pain was literally gone! My whole being was back and I became a happy more productive individual. It's been at least a year since I slept through the night because of my pain. Now I'm able to sleep through the night and wake up without pain or anxiety. I encourage anyone that struggles with pain or anxiety to give this company a chance you won't regret it! Thank you Imaginal you've helped me more than you realize.