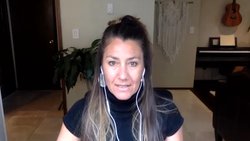 "Hit her first 15k month, left her job and went full time as a coach."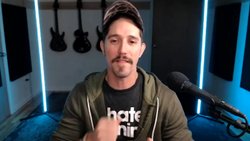 "Made $8200 his first 30 days inside Coaching Launchpad."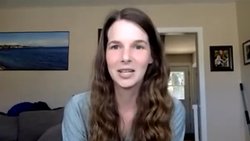 "Hit a 13k month and started signing 1 - 2 ideal clients every week."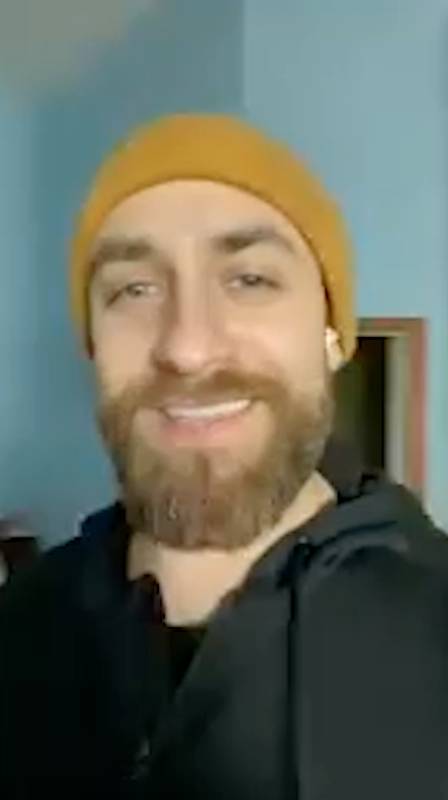 "Made 10k his first month inside Coaching Launchpad."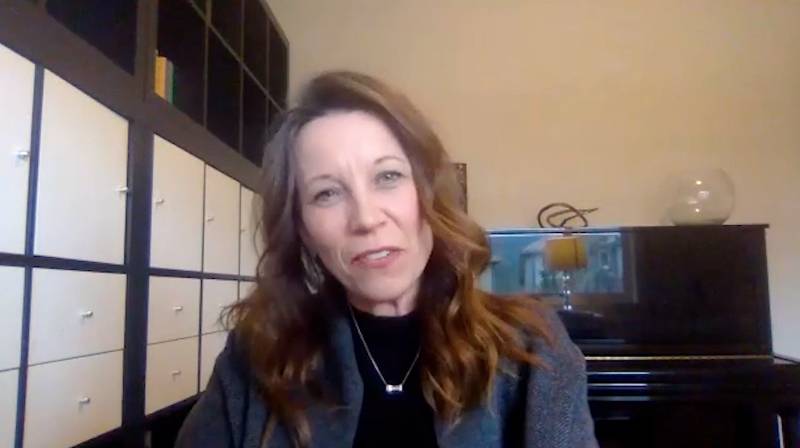 "Launched a high-ticket program and hit her first 12k month."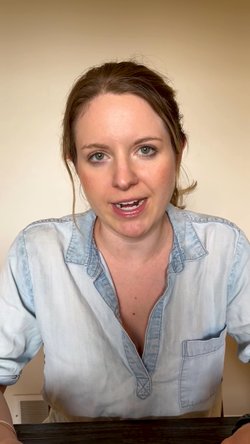 "Made $60k coaching mostly part-time and quit her full-time job."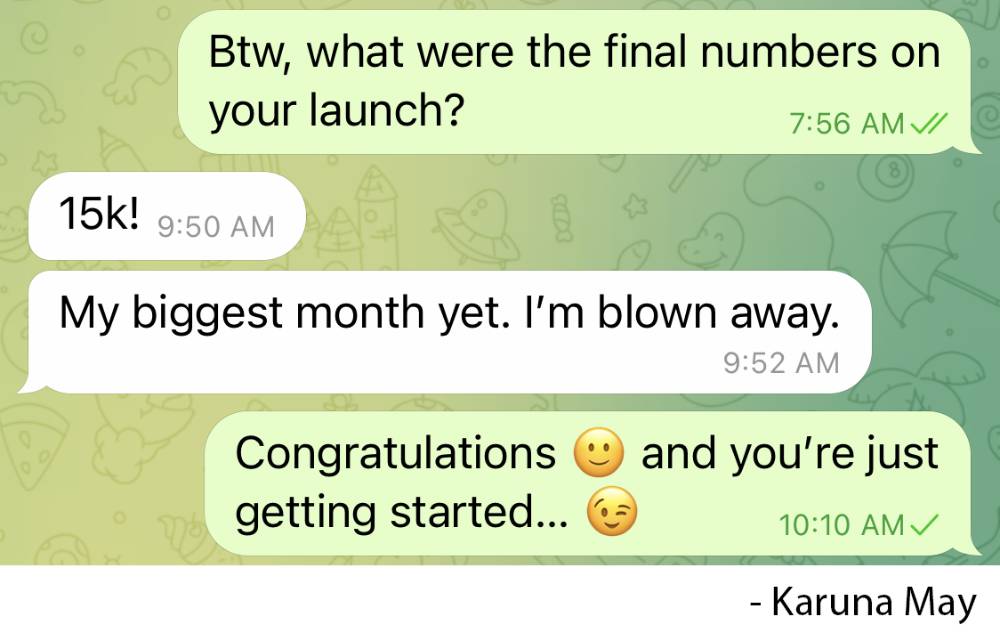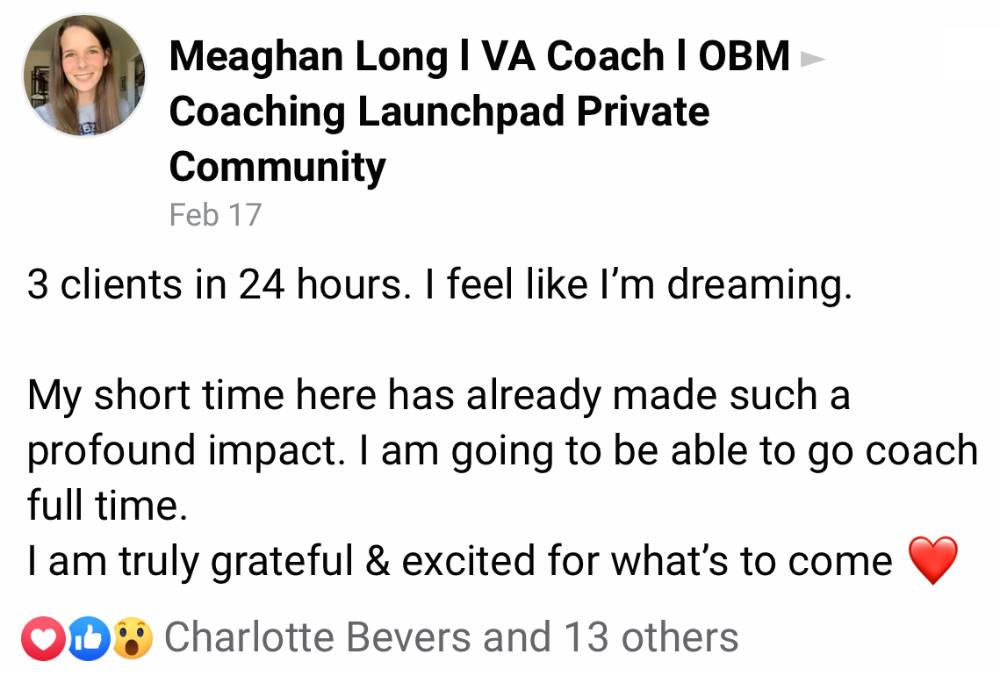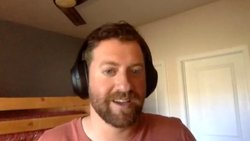 "Quit his job, launched his retreat biz and signed his first $7400 client."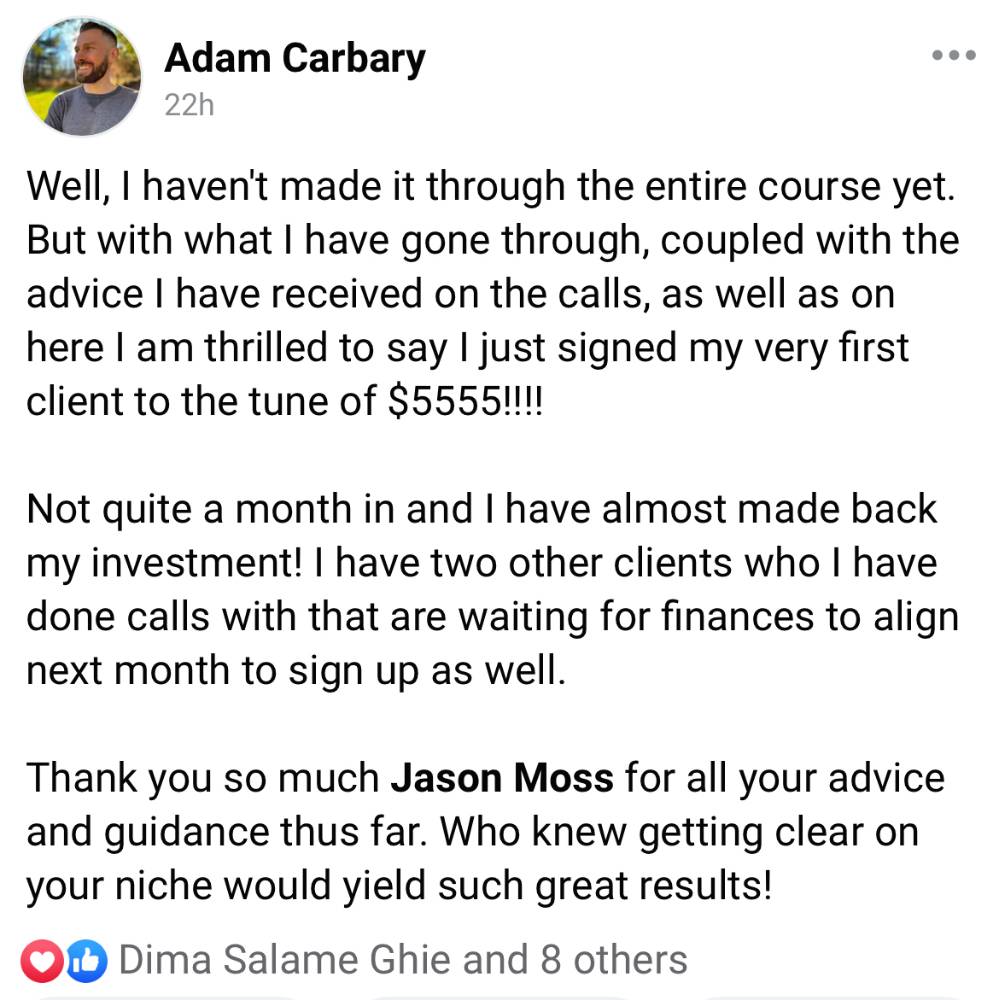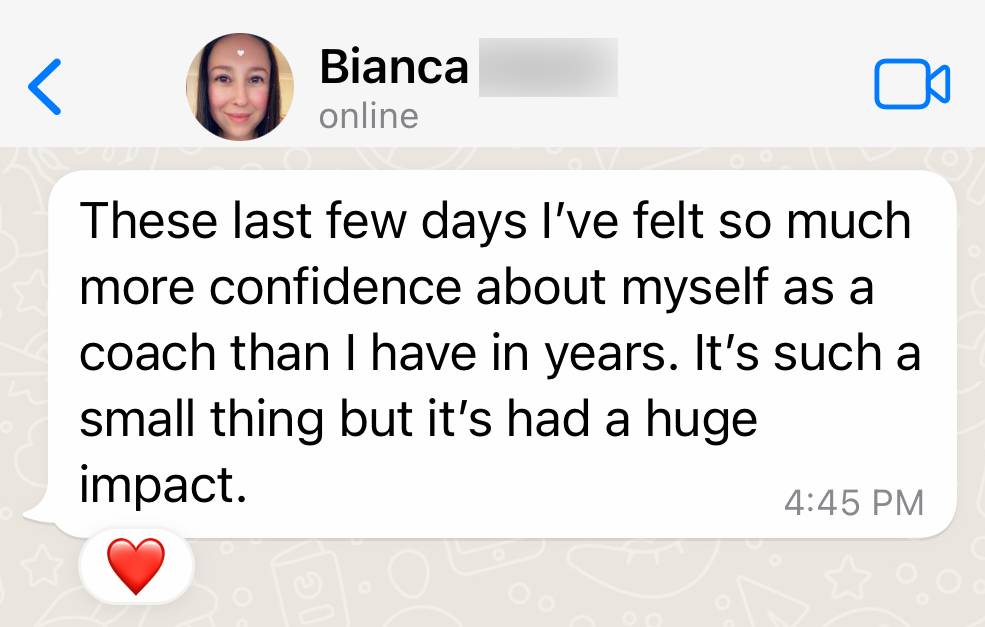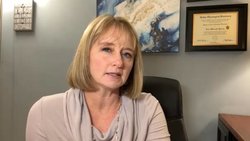 "Started signing $3000 coaching clients online."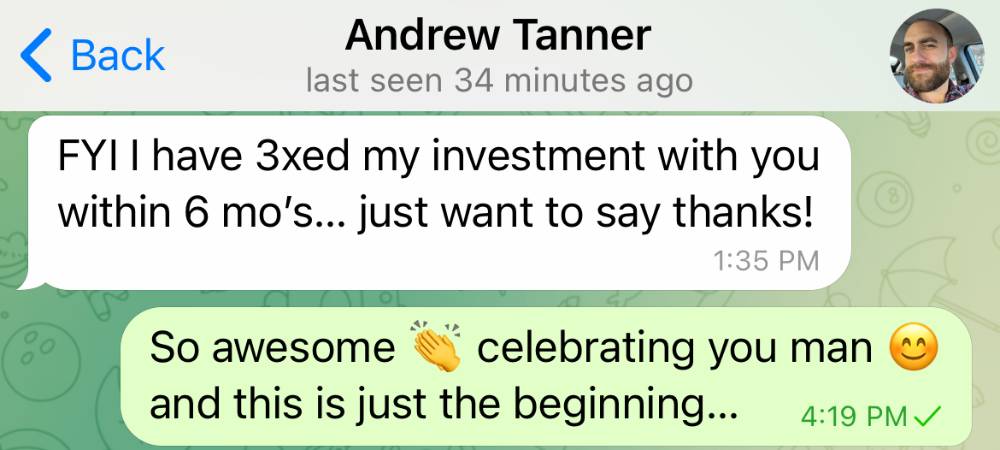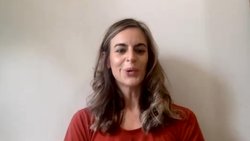 "Got the clarity and proven steps she needed to launch her business."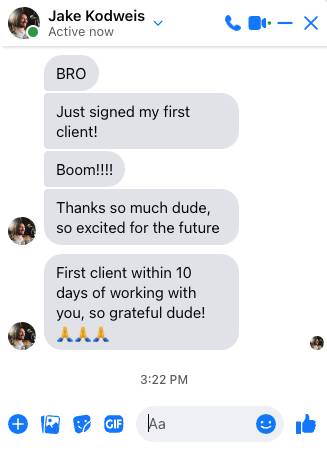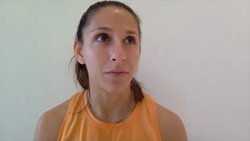 "Raised her rates and hit her highest grossing month ever."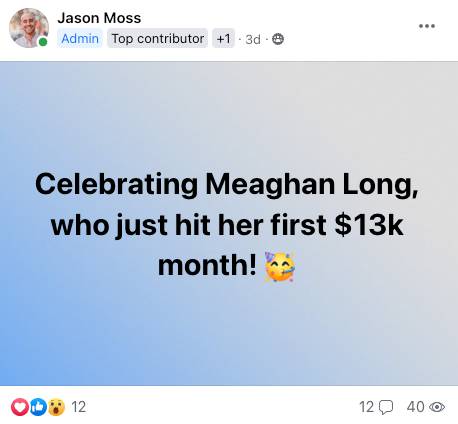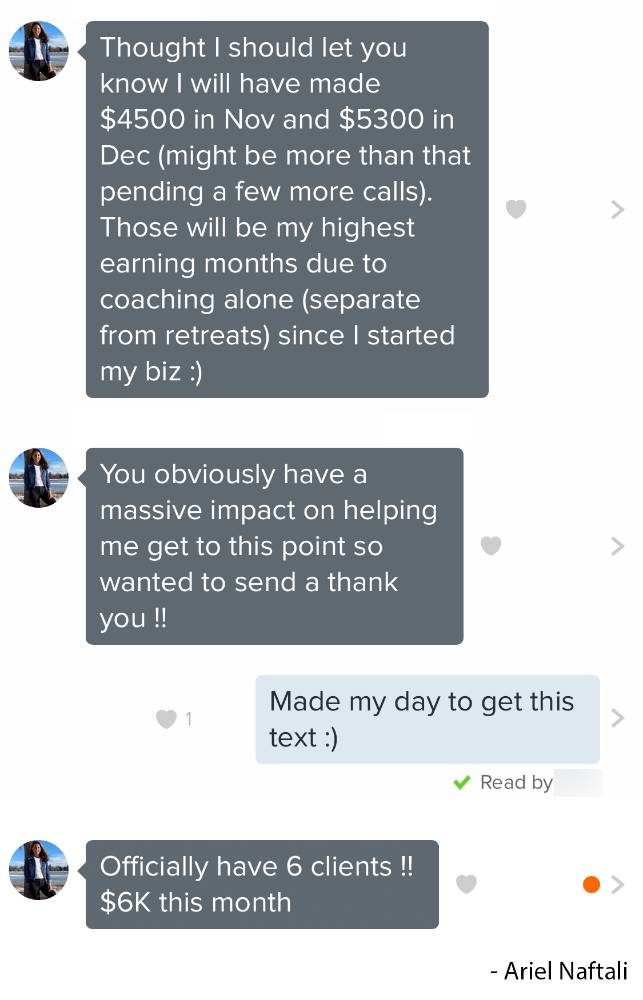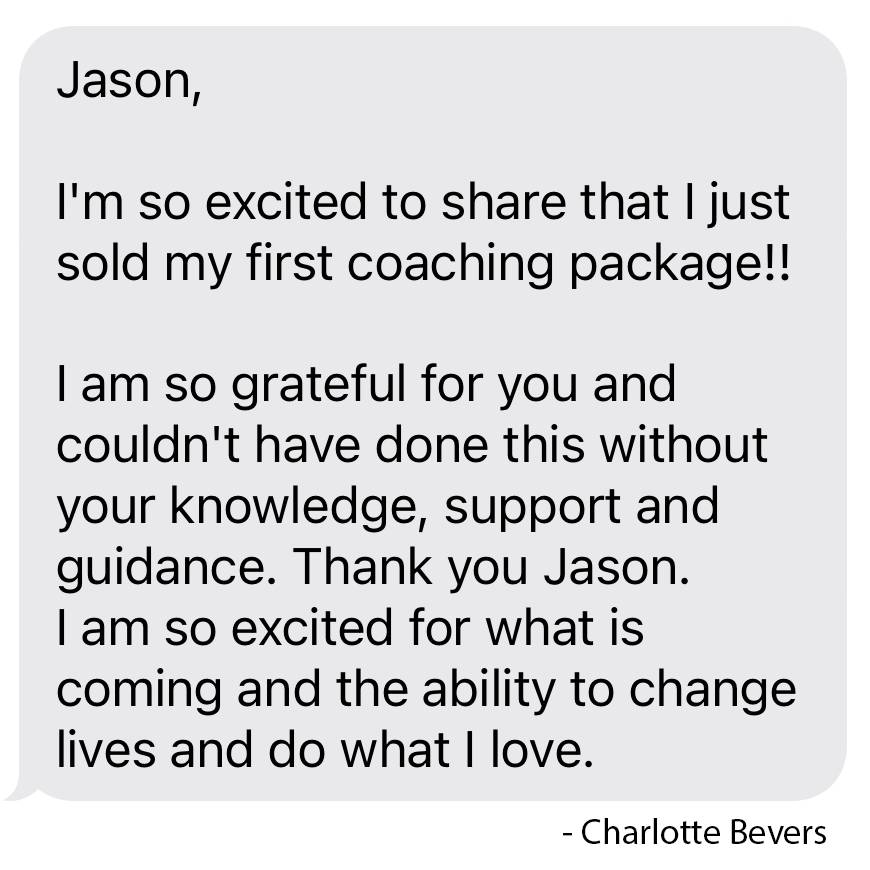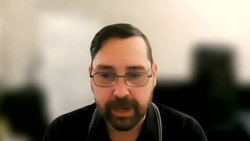 "Made $35k through selling an affiliate offer in less than two months."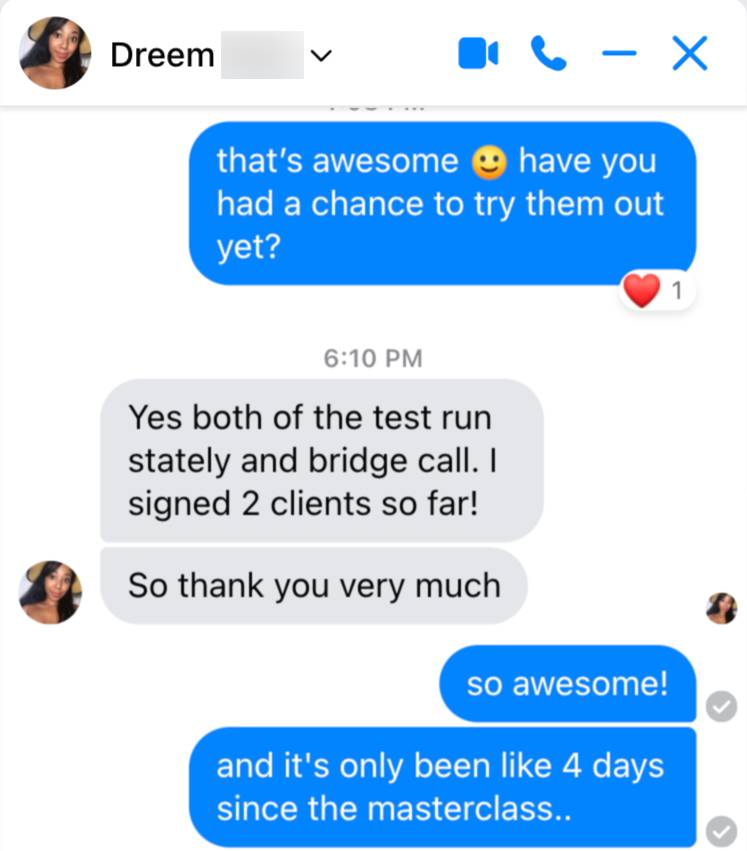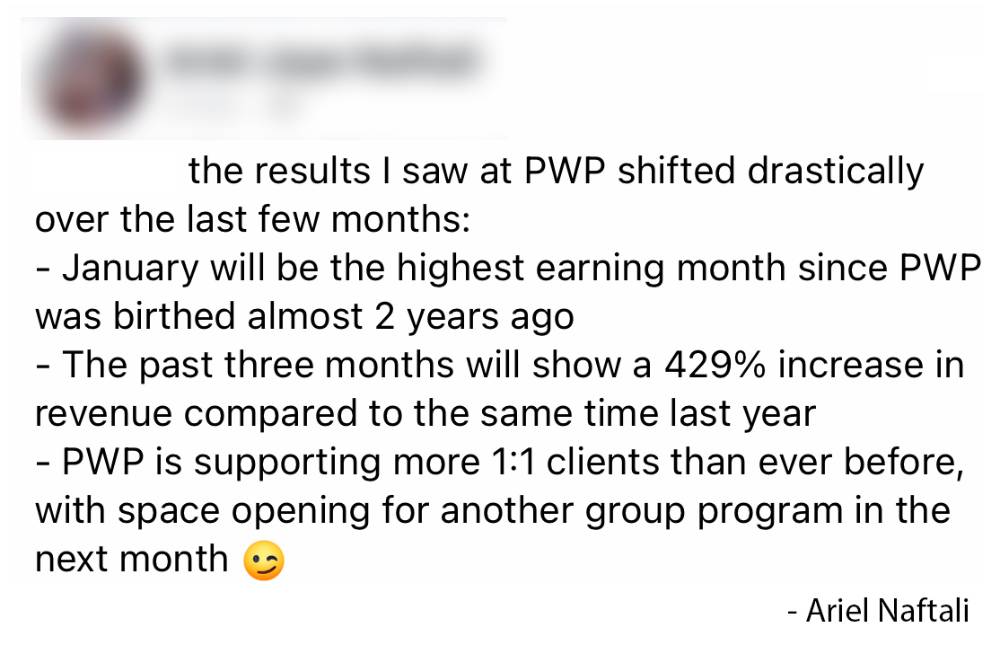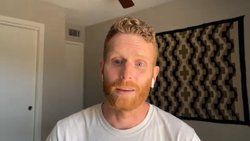 "Increased his confidence and started booking more sales calls."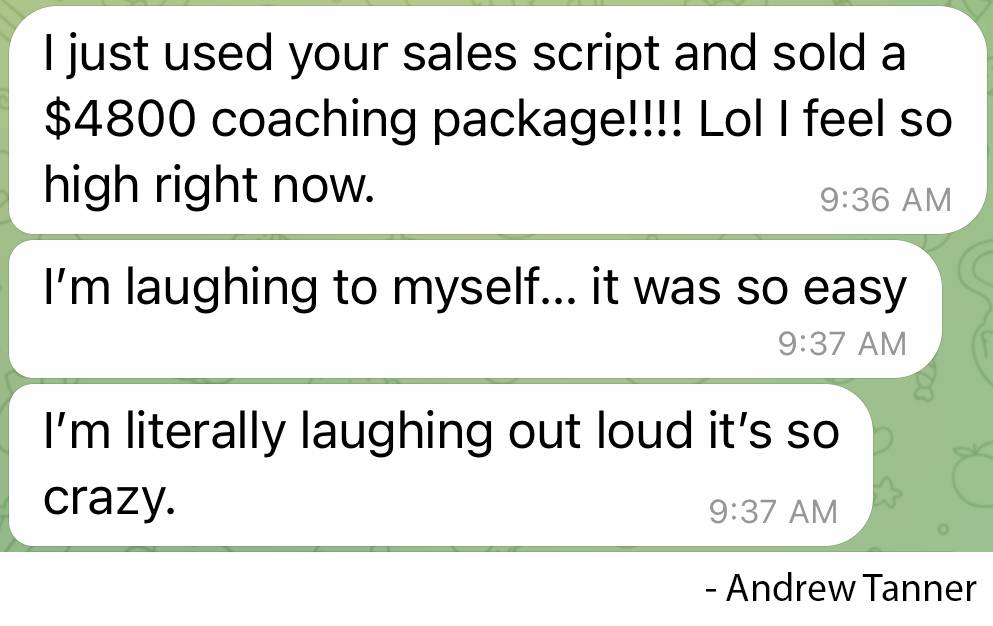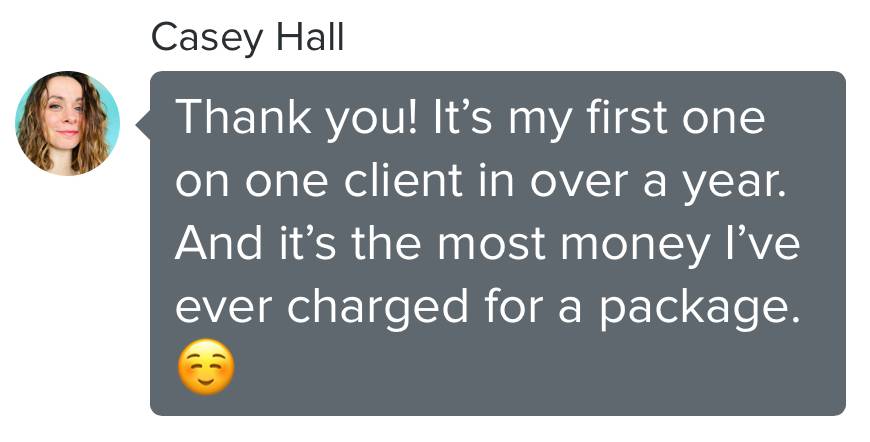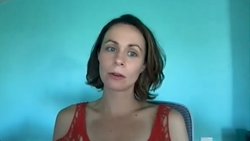 "Learned to sell from the heart and doubled her rates."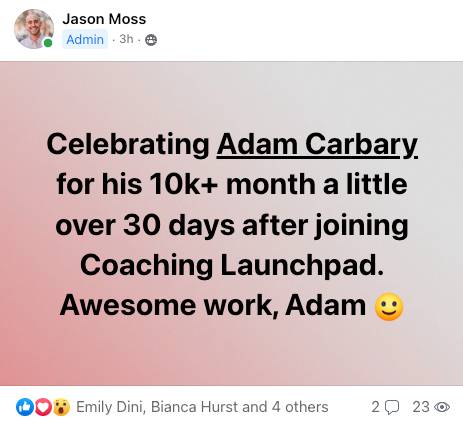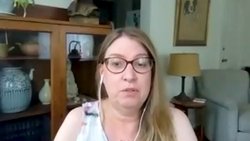 "Doubled her rates and started signing dream clients in 10 weeks."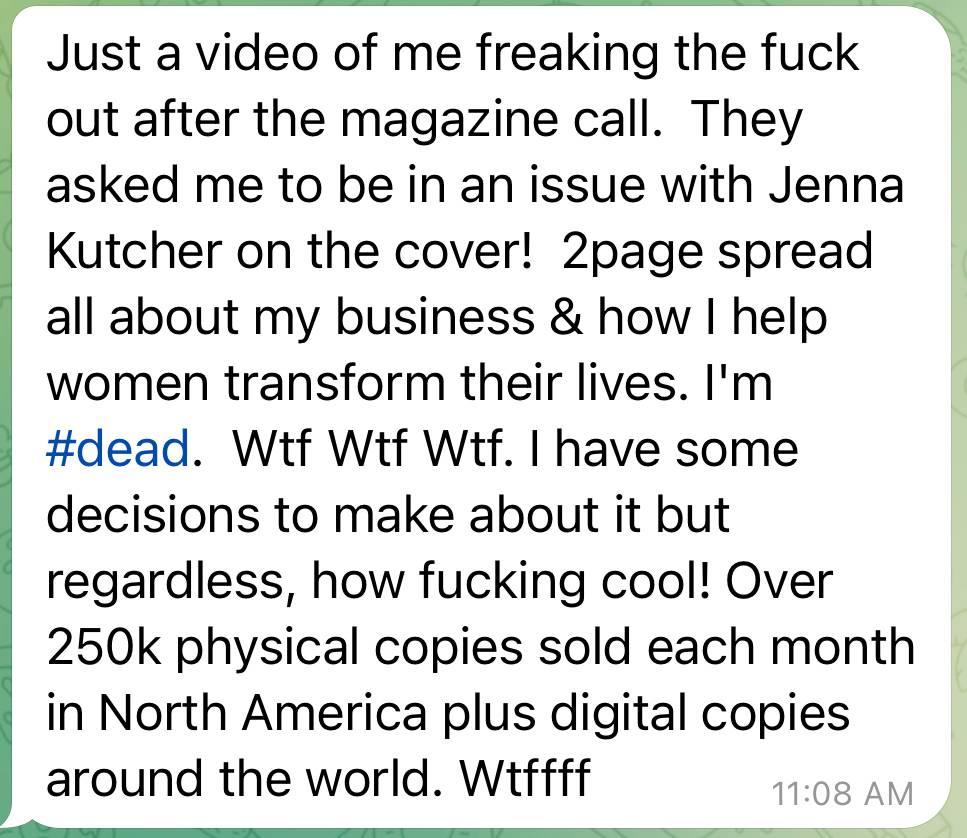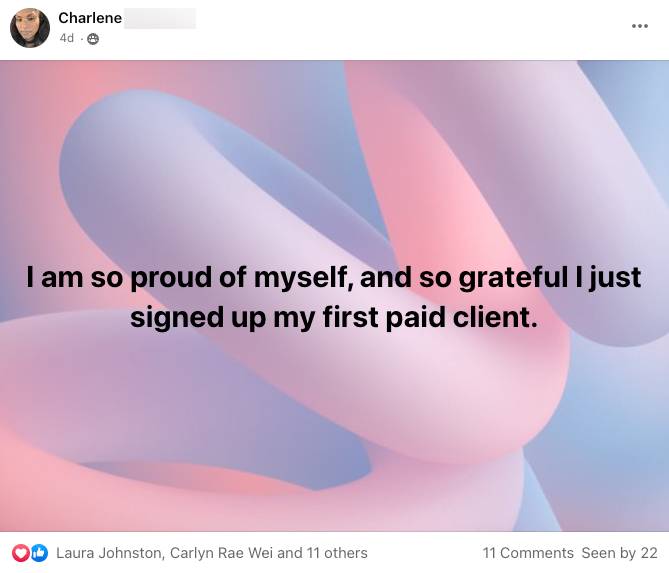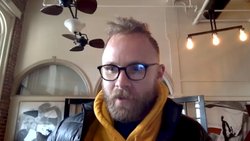 "Claimed his authenticity, launched a group and poured "rocket fuel" on his business."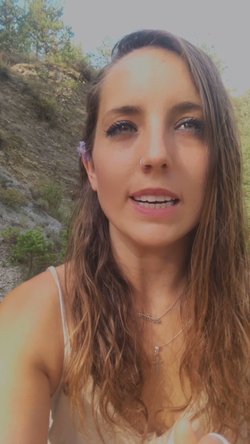 "Clarity on my biggest strengths and opportunities."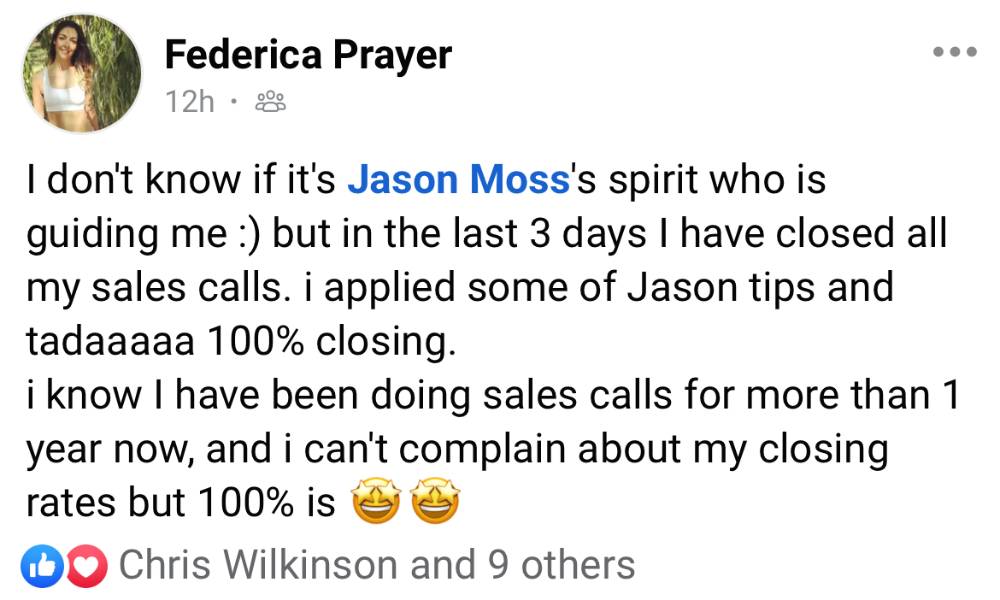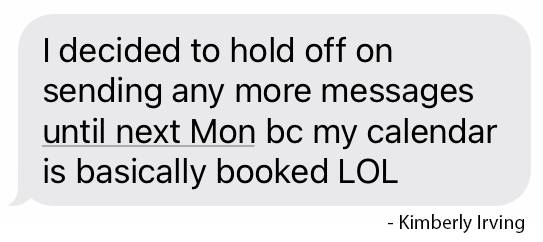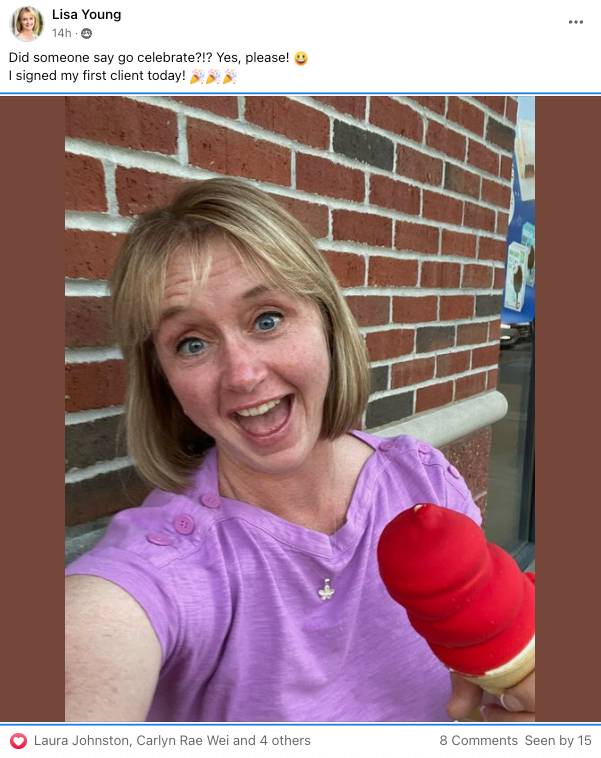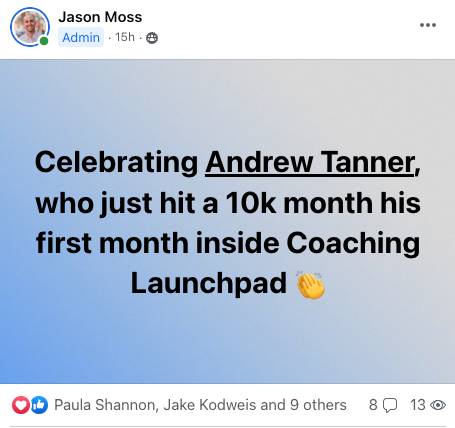 "Gained the confidence and mindset needed to launch his business."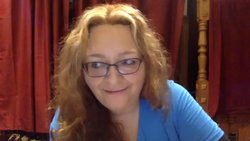 "Got the roadmap she needed to build an aligned coaching business."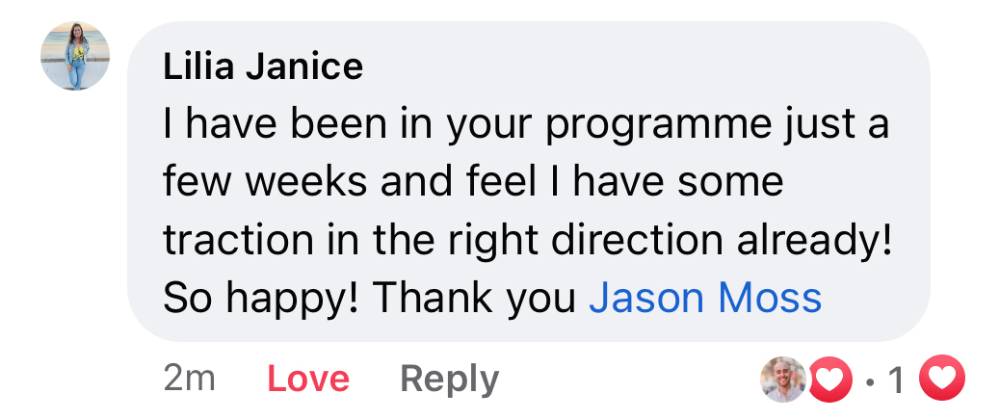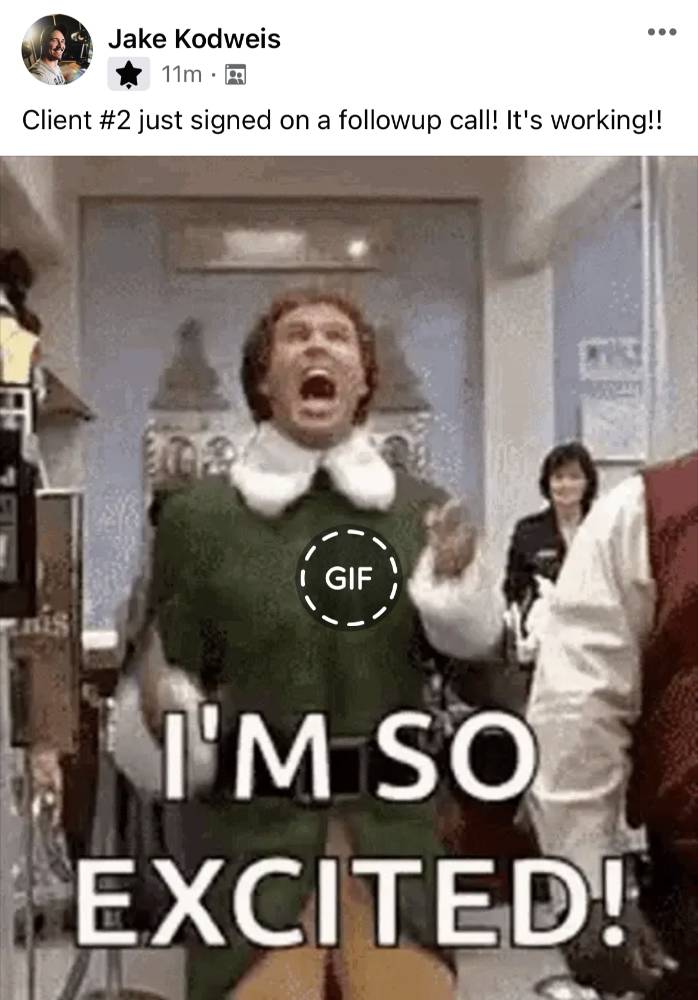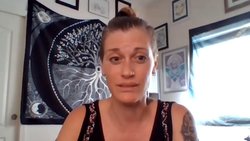 "Developed the confidence to launch her YouTube channel."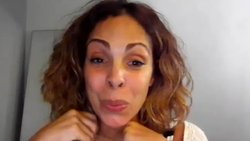 "Featured in a local magazine."