I love love love that Julian clearly tells us what to memorize and why it will be of value. It helps me to understand where I'm heading with this and that it is certainly doable. Besides that, he helps us know how to continue to learn when we are not at the piano. I've got this!
The aspect of these lessons that I enjoy the most is the clear, direct and organized fashion in which they are presented, followed by keyboard demonstration. The camera angle and accompanying graphics are perfect.
As a 65-year-old with a desire to learn to play jazz on my piano I found in this tutorial the challenge that brings me further. Julian is a great teacher and his videos are always very inspiring!

After a few years of classical music studies, I started playing jazz piano. I thought it would be easy with the tutorial videos on youtube. But I'm lost in the jungle of many different videos. So I was looking for a thematically structured course, where I can plan and build jazz music in myself from the grounds up. Julian's course is helping me a lot on this journey. If you are willing to study regularly and practice every day, you can improve a lot in a year. In addition, you can experience all of this as a brain-opener buzz. Thanks Julian! Also, thanks to my wife, who gave me the course as a Christmas present :)
A systematic and very clear exposition of the building blocks for improvisation and composition. Most useful explanations on chord selection supplemented by illustrations which include Latin music and standards.
Julian is a gifted musician and a natural born teacher. He is able to make intimidating and challenging material, approachable and easily understood. I never thought I would make such progress as an adult, trying learn jazz piano. I strongly recommend this course and consider it an incredible bargain compared to what I've paid for individual lessons. Thank you Julian. I'm glad I found you.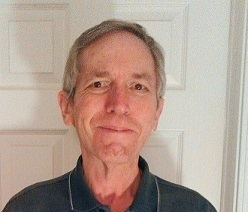 Hi Julian, I'm an older student, a retired chiropractor in my mid 60s. I am classically trained; Beethoven, Chopin, etc. In my youth I was accepted into the Indiana University School Of Music based on a live audition. Even though I enjoy the note-for-note classical pieces, I really wanted to learn jazz piano and improvisation, and not just be a proficient "typist." Your course is exactly what I was looking for. I took some other online courses, and made some progress. But now, with your step-by-step structured course, I'm learning practical theory at the speed of light. Your teaching style is amazing--very clear and the information is immediately applicable to the jazz standards I want to learn from lead sheets and fake books. I'm learning more from your course than any theory course I took in college. I wish I had an instructor like you when I was a young man. Thank you, Julian. You are a world class teacher.
Julian´s teaching method is simply amazing. He demystifies the complexities of jazz, his piano tutorial courses are to the point, clear, structured and empathic. I cannot recommend them enough.
Very complete course for people who want to learn to play jazz standards in various ways. It is a lot of theory but presented in a practical way with useful video's and supporting music sheets. A number of jazz and bossa nova compositions are presented as an example how to make your own jazz arrangements. The course has given me a broad understanding of various jazz styles and how to play it. I still did not complete all te modules but I will do over time. I use the course also serve as a reference guide for all the jazz accords and voicing options.
The course is incredibly well-structured. Even though I played piano for years, I am still learning a ton. I definitely recommend it to anyone, beginner or advanced, who wants to learn jazz piano.
Anyone seriously interested in jazz piano look no further. Julian is an excellent teacher and performer. I have tried other courses on the web but they can't compare in cost and content. He is very thorough and professional with a wealth of musical knowledge. You will not find any better courses than these. Very highly recommended! Best wishes to all. Kerry Beauregard

If one is looking for clear, concise, easily accessible tutelage on the theory, mechanics and style of jazz piano, Julian's coursework is second to none. My favorite thing is his approach to creating video demonstrations that are easy to follow. I studied classical piano for several years when I was younger then transitioned to bass as my primary focus. I wanted to revisit my piano side and have found Julian's material to be the perfect thing for me.
To everybody searching for a jazz piano course: If you are just searching for fancy lines to copy, there are other places. But If you are searching for understanding and clarity on how to play jazz on the piano, and for tools how to build your own style and material from it, Jazz Tutoral by Julian Bradley is the course for you! Thanks for your effort, Julian - keep going!

I have tried a lot of jazz oriented tutorials on the internet, but there was one that I think was the best: jazztutorial.com Everything I needed as a jazz pianist student I have found in this course. I would like to recommend this course to anyone who is looking for a good course to become a better jazz pianist. Thanks Julian for helping me with that goal. Best Regards, Ben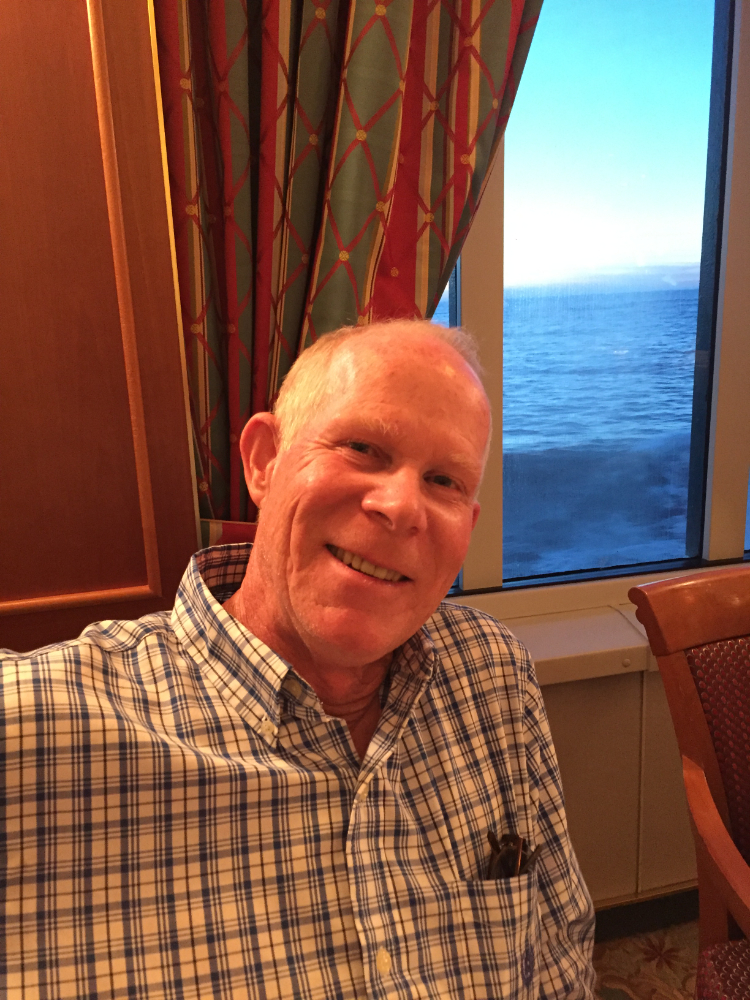 If you want to play piano, self-help books and Youtube videos don't really work. They may inspire to to say , "I wanna play like that", but you need more. Julian's tutorials start simple and will get you where you want to be. I highly recommend his course. I love music and enjoy playing piano. Julian's teachings definitely help.
I have subscribed to Julians Jazz courses and I have found them very informative. His teaching style is very clear and helpfull. I am an accordion player and there are very few sources for educational material. Julians tutorials about composition are very helpful to me. Good Luck To Julian and keep up the good work!
THOUROUGH, WELL-ORGANIZED TREATMENT + VERY GOOD EXPLANATIONS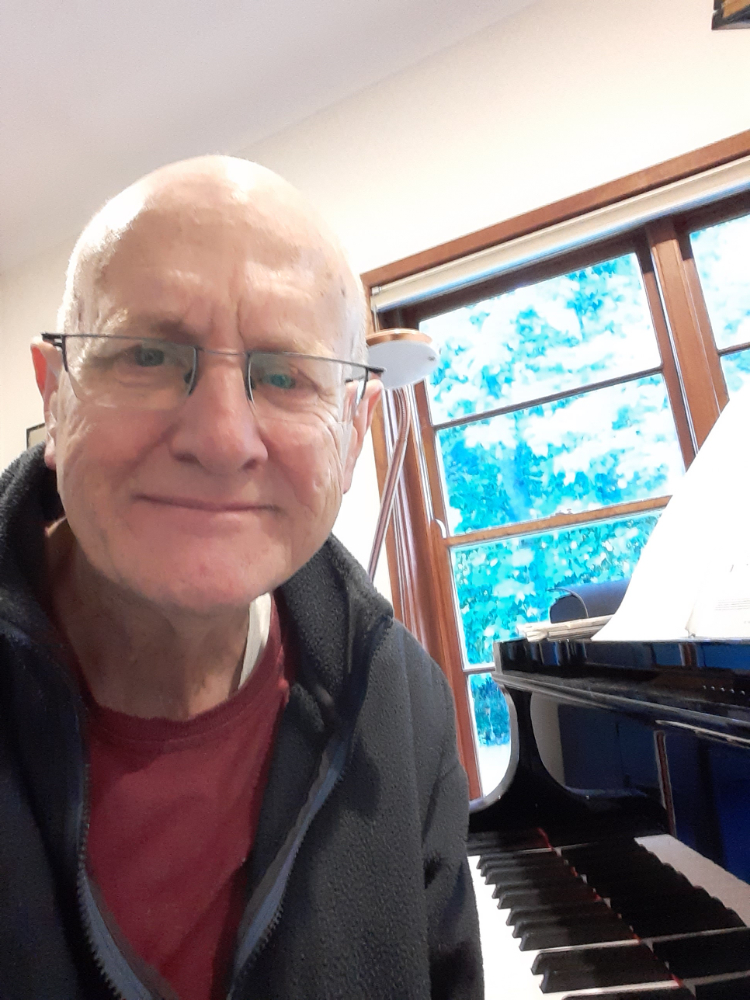 Like I imagine most people trying to learn jazz piano, I've watched a great number of jazz teachers on YouTube. I was in a quandary and couldn't decide between Julian's courses and a big name teaching outfit with more than a thousand courses online. In the end I signed up to both. From this experience, what I can say without a shadow of doubt is that without the fundamental training provided by Julian's courses, I would be floundering in a sea of concepts, styles and practising priorities. The other outfit's videos are almost endless but they lack any pedagogical structure. To be blunt, you can find more accomplished jazz pianists offering teaching than Julian Bradley but you'll be hard pressed to find a better teacher of jazz piano, particularly for the beginner and intermediate student. He's probably not the only one but I'm confident he's definitely one of the best. When you've got Julian's courses under your belt, you can face the often bewildering landscape of jazz piano with much greater confidence.

The lessons are broken down into instructions and demonstrations that are short enough to digest in one sitting with sheet music, if needed, and a summary page of the important points to practice and remember.
If you want to learn jazz theory, I highly recommend Julian's courses. The modules are well-organized and encompassing while simultaneously not bogged down by anything extraneous. The teaching style is meditative and unobtrusive, facilitating more effective learning. If these courses were made before the rise of the Internet, I imagine that they could have been broadcast on PBS. Top-quality teaching materials!