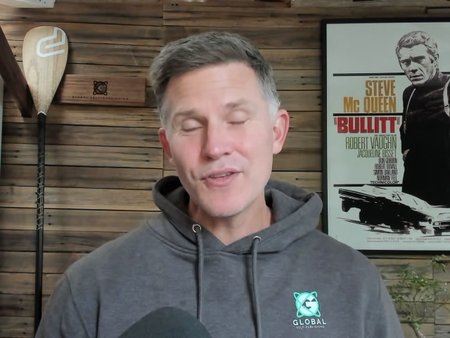 I'm very new to the publishing world, but it looks like KDSpy will really cut down on hours and hours of research and eliminate the whole "trial and error" period of finding the right niche. I love this tool - can't wait to explore more of the tools from Publishing Altitude!
If you publish a book on Amazon, don't think it will be a best seller! There is a LOT to research, such as what categories should your book go into and what Keywords will get the people to find you. KDSpy has made this impossible situation completely possible! Through its algorithms working through Amazon, you can find all this valuable information at the click of your mouse. I don't know a single successful author who DOESN'T use KDSpy! And now, with a very reasonable lifetime fee for KDSpy, you can also access a course on using ChatGPT. I've seen courses worth hundreds of dollars that don't give you the value of this course...complete with templates that tell you what to ask and how to ask it! If I could, I would give it ten stars!
I'm a new user but EVERY time I open up KDSPY, I think to myself, "this App is brilliant and worth every penny!" This App helps me by facilitating my efficient examination of data and increases my confidence to make solid decisions of keywords and book trends that are selling. The Tutorials and How To's are nicely done and broken down into mini lessons. If I love it now, just think how even more impressed I'll be once I'm using it with skills and confidence. Thank you Wesley and Bailey!

Wesley, the best thing about KDSPY is YOU. Your quick response and drill down to expose "real" underlying issues is outstanding. You don't quit until it's fixed! Once installed KDSPY is unmatched in quickly exposing enormous amounts of data. Thanks so much for providing this profitable tool.
This testimonial is regarding the OUTSTANDING Customer Service. I had a problem I couldn't figure out, and Wesley and his team were right there giving me what I needed to get up and running again. Awesome help! Thanks.

KDSpy is an invaluable tool in my author business. Wes' support is unparalleled and I am very pleased I bought this long ago. I cannot recommend it more highly!

KDSPY is such a cool resource, 1 click and you can easily find if your topic is trending, selling and most importantly making money!

Aunt Karyn (TM) | TheArtOfTourism.com
KDSPY helps me track publishing trends on a weekly basis. From emerging authors to long-established ones, I look for trends in topic, edition, and publishing house. The best thing about KDSPY is the support team (but also the content-idea emails). They are super responsive and insightful. I can't say enough about them.
After trying several tools on the market, once I tried KDSPY I haven't touched another. Without the fast data analysis of different niches my publishing efforts would be blind. I HIGHLY recommend this extension, the value you get is way beyond the price of it.
KDSPY has proven to be an amazing asset to our little publishing company. We each wear many hats in our roles as a small company. It gets overwhelming at times. Any tool that helps expedite our work tasks is of great relief. KDSPY has proven to be just that. Thank you, Wesley

KDSPY is an amazing software; it reveals a lot for you regarding books, categories, and keywords. It saves a lot of time, especially with the new incorporation of ChatGPT into the analysis. KDSPY has made its way to the top with this new feature. I also recommend using KDROI along with it, you will be amazed by the benefits you get. KDSPY way over-delivers with the continuous updates and the great articles and tutorial videos on the website; these are priceless.

It's just genius. The addition of having ChatGTP directly integrated into the software is a MASSIVE time saver. It's really helping me to niche down and identify what the readers want far quicker that ever before. The best thing about KDSPY is that it's always evolving and staying current. If you are a self-publisher and you aren't using it, what are you doing? Seriously, get on it.
Βuy KDSpy and don't look for other tools if you want to be sure of the quality of your research and always have excellent service by your side. You buy it once and very cheaply and you own it forever with all future upgrades
Ive got several keyword and amzaon research tools but KDSpy gets to the numbers athat are really usable. many of the others dont do the trick, but KDSpy gives me the information I need more or less instantly. I would recommend this tool to any author intent on selling more books. Thanks

KDSPY is a great research tool to help anyone who is thinking of writing a book, find out what is popular. And the customer service is fantastic.
Brand new to KDSPY today! Just started using it and while I can't say that it will help with my business yet (because its about what one DOES with the information rather than the information itself) I can say: "very easy to get started, watch the instructional videos, very intuitive platform, and great information generated by KDSPY"!
The KDSPY app as well as the other apps from Wesley Atkins are the only apps you need to become a successful writer. The additional advices he gives through his program site are truly gold. Thank you very much Wesley Atkins for your service too!

Attention: Mr. Wesley Atkins Thank you sir for your excellent service... You are one comapny among the many on internet that over delivers... Throughout the years I have been with your company I had had the best support and I am grateful for all that you do for your customers. Thank you and I wish you a Happy New year desiring unto you and your family the best in every departments of your life. Fraternal Regards Henry Naiken

Brent Allen Author, Software Developer, and Consultant
I have been using KDSPY since 2016 and it has helped me research and identify the latest trends and best keywords to use in creating and promoting my eBooks on Amazon. A must have tool for any author who wants their books to get ranked in the right category and generate more sales. KDSPY is always being updated as changes are made to the platform and their support is top notch,