Biomimicry enables innovators to look at nature for solutions, which has survived, thrived and continued through 3.8 million years of change. The 3 courses give a great foundation to biomimicry and I have likely started a lifelong journey to learn more, as nature has already solved many of the problems we face in the future. 

Aaron Bare
Author of Exponential Theory: The Power of Thinking Big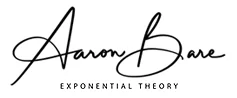 These biomimicry short courses are mind-opening, inspirational, and soul-nourishing. It will expand the traditional way how you view nature and inspire you to look deeper into its pearls of wisdom. Ultimately, it calls you to cultivate a deeper connection with nature on a personal level.

This is a fantastic, foundational short course! The concepts are described in easy-to-understand terms (biology degree not needed). The visuals and case studies are illuminating and inspiring. I would highly recommend this course to anyone just starting their biomimicry journey.

Robert Gerritsen
Professor - Mohawk College, Canada
"Absolutely enjoyed the Introduction to Biomimicry short course, found it educational and inspiring, absolutely worth the time and effort. Highly recommended"