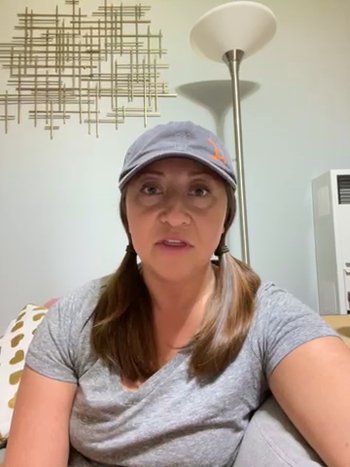 With all this to use, I have no excuse but to get working at a better life. They say that we are meant to be where we are. Sometimes for ourself, and other times for others. I feel I was meant to run across your Macro Solution. So glad I did. Have a fabulous weekend. You have my gratitude for showing me the way out of this body.
I went to Ted to help me understand all things macros as I wanted to lose fat and build lean muscle. He provided me with the appropriate macro counts and support to help me achieve these goals. Ted has a calming and assuring personality and is always available if you have questions or just need a little encouragement. I recommend Ted to anyone who needs some personalized guidance and direction to reach their goals. You will not be sorry. Thanks Ted!!
Working with Ted was great! His system is clear, simple to implement, and most importantly… it works!
There were many things that I liked about The Macro Solution video series! Here are just a few of them: 1) Don't only rely on the scale. I never thought about it but I definitely have "baggage" from my former heavier self with the scale! I never really thought about it that way. 2) You don't have to be perfect and no foods are off limits!! I have always restricted myself to eating what I should, but not necessarily what I wanted. I love this idea! Always within reason, of course! 3) Weigh and measure foods. I haven't done this in years! As a matter of fact, I was happy to see there have been improvements in the digital scale arena. 4) Don't call it a "cheat' day as that implies guilt. I really like this self care. 5) Your mention that we are taking care of ourselves in a healthy manner, to get lean and fit and to grow older without medications. Thank you so much, Coach Ted. Your program is professional, informative and a wealth of information. I can see a lot of work went into making The Macro Solution book and program.
My goal is to get my body fat down to 20% and so far Ted's program has helped me to see food differently through his MACRO SOLUTION program. I now realize that by tracking my daily food intake and understanding the food I eat will help me be successful in the long run. Overall, it helps me to be more intentional about what I eat. 
I didn't have 40+ pounds to lose, or huge weight shifts, or 5 sizes dropped, but I can tell you that I learned how to better control my food intake, managed what I ate much more precisely and learned to not be afraid of food or carbs.
Deciding to work with Ted and The Macro Solution method was exactly what I needed! Ted taught me a much better way to approach weight loss, health, and most of all mindset. Instead of consistently reducing my calories and macros, he did the OPPOSITE and increased my intake to a level I had never dared to eat before and guess what...It WORKED when nothing else would. I had been spinning my wheels without making any real progress until I met Ted and implemented his plan. I did not have to give up my favorite foods, instead I learned to incorporate them into my plan. No food groups are off limits and I am rarely hungry. My clothes fit better and I just feel better in general. Thanks for everything.
I have been holding onto this weight for years. Then Covid-19 called upon us, and I began working remotely from home. The pounds continued to creep up from the long hours of continuous sitting and constantly munching all day long. So thus, my use of the Macro Solution and exercise began. My goals were to gain knowledge and implement correct eating to lose weight, improve my overall health, have more energy, and decrease stress. Words can't express the gratitude I feel for Coach Ted with his knowledge and expertise in guiding me on this journey.
The Macro Solution works for me! I learned more about the nutrition importance when having a balanced macro lifestyle. I love it. I also now understand the importance of macros with my energy and sleep. Ted helped me with understanding all of this, and always answered any questions or concerns along with keeping patient witht he process. I was reminded changes aren't only on the scale, take pictures and over time you will see changes in inches lost and body composition. I am super excited that i lost eight pounds, and will continue to lose sticking with this lifestyle. Thanks Ted, so happy with the results.
I had a great experience for the last 3 months. I enjoyed learning more about the importance of the right foods to eat/ quantities. At the end I got to my goal weight but more importantly I feel great.
After ordering countless diet books and trying more diets than I can keep track of, I realized that my endless cycles of yo-yo dieting would never end unless I made a change I could sustain. I was always searching for a diet that promised fast weight loss, not sustainable weight loss. I had lost (and re-gained) weight several times in my life and it was always because the plans that I was following were too restrictive and completely unsustainable. One afternoon I came across Coach Ted's Macro Solution and was skeptical by the lack of gimmicks in his plan. It seemed a little too reasonable compared to all of the diets I had tried in the past. I decided to take a chance in almost 12 weeks now and am down 17 pounds! I was so surprised with how much I was allowed to eat and that no food are off limits.