The best thing about this course is its simplicity. 




The greatest thing for me is I plan to use it as a pre-season conversation with my athletes.




The price is well worth the conversations I will have with my athletes, and frankly, other coaches! 




I am most excited about two things: the confidence and sense of control my athletes will practice, and the pre-race conversations with athletes who tend to be unsure of themselves will be focused and intentional.

I am usually hesitant to purchase coaching education materials online. There is so much out there and often it is just information overload. 




However, when I saw the lineup of coaches/ professionals on Jay's Mental Skills for High School Runners course and listened to a few of the short clips, I knew this would well worth the investment. 




As Coach Dan Iverson notes in his section, Mental "Skills" implies this is something that can be learned, practiced, and improved over time. 




As a coach, I am guilty of spending too much time worrying about the minutia of workouts and realized I was not doing enough to prepare our runners psychologically and emotionally to be the best racers/ competitors they can be. 




Our runners are extremely dedicated, and I need to match that dedication by continuing to learn so I can best help them develop the skills they need to transfer their fitness into racing and put them in the best position possible as competitors. 




I listened to a few of the sections of Mental Skills for High School Runners on my own, then relistened again while on a run. 




I watched Coach O'Malley's interview talking directly to high school 800m runners and showed this interview to our team during practice. We had a classroom full of guys taking notes and hanging on his words. 




It is one thing for them to hear things from their own coach, but when one of the best high school coaches in the country is telling them what he has learned from his own experiences with his team and what he communicates to his runners, it is a powerful thing. 




A few days after listening to Coach O'Malley, our freshmen boys went out in their first race of the season and debuted in the 4x800m relay, winning their heat and breaking our freshman indoor school record by 19-seconds! While it may not have been a direct correlation, I know for a fact that these guys took a lot from the Mental Skills for HS Runners interview with Coach O'Malley and probably more importantly, they enter their freshman track season feeling like they have the ability to improve as racers and confident that we will help them develop those skills as racers. 




In addition to Coach O'Malley's interviews, there were several other takeaways from the others: Coach Iverson talking about the power of simply communicating to a young runner that "your best is enough," Shannon Thompson walking through the process of developing a "loose race plan," and Kelly Christensen discussing how he organizes a racing schedule for his athletes and develops speed with his runners. 




The interviews are great. They are presented in a format that is easy to listen to and gives you strategies you can implement with your team right away. This package has already proven more valuable than many weekend clinics I have attended. 




Bottom line: Mental Skills are often overlooked and undercoached. Coach Jay clearly took time to consider who to interview, what questions to ask, and has a keen insight into what HS coaches need to learn to help their runners. 




This package will help you as a coach to develop the confidence and skills to best help put your runners in positions to succeed as racers. 




Additionally, it will undoubtedly help your runners to feel like they are not on their own when it comes to the mental side of our sport. Just like runners can improve their fitness through the right workouts, they can become better racers, especially in the biggest moments, with the right mental skills practice.
The best thing about this course was simplifying a mental race strategy for my athletes. From the concept of a "loose plan," I formulated a simple race plan to establish, commit, and compete, that, in a word, worked well for the girls. 




The course goes into far more detail, and was well worth what I paid. This education of the mental aspect of racing, most definitely, helped my team achieve in our biggest races, whether it was County, League, CIF, or State Finals. 




The sports psychologist from NAU is fantastic. 




Dennis Kelly--Trabuco Hills HS Girls Cross Country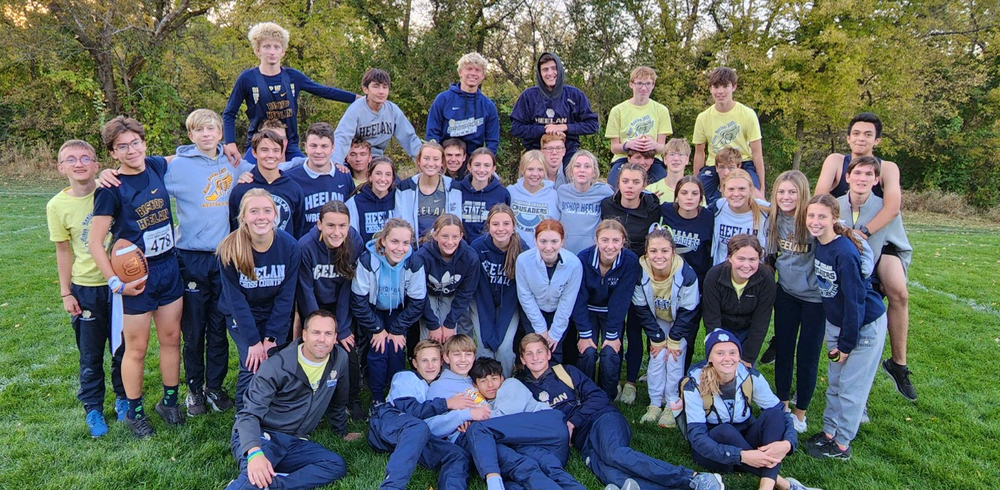 Even though I did not purchase the mental skills course until halfway through the XC season, what I did learn from it greatly helped me and my team. 




Although I wasn't able to get through the whole course, the "loose" plan and race visualizations were game changers for our XC program. I'm looking forward to utilizing the rest of the system for track this spring and XC next summer. 




It's definitely something that all programs would benefit from, as the mental aspect of running can change the outlook of a program, from preparation to execution of a race. Thanks Jay!
The best thing about the course is that there is something in it that every runner can improve on. 




No matter how mentally tough someone is, there is something here to help them. 




The goal with mental training is to help the athletes be prepared for how taxing the championship season can be and I believe this program helped accomplish that very thing.
I really found the videos I was able to watch contain a lot of value. I knew if my athletes could preform many of these task for example visualization, 10 steps, box breathing and power posing, we could finish the season successfully. 

 

I felt the course was a great value for the content. 




Over the season many of the videos we would pull discussions from and have team talks over. The runners found a lot of value in hearing others talk about visualization techniques that transformed how they raced at certain courses. 




When we got to the state course, we walked over most of it and took time to talk and visualize each segment and break it down for the following day. They went out and executed to perfection what was needed to PR and win a state title. 




 Thanks Jay for your help this season.
Great course for all athletes and coaches. I shared a lot of the strategies with my runners and I can tell it has helped them focus as well as stay calm during times of adversity. 




I have been using the breathing techniques for myself as well to help reduce stress. 




This is an excellent course which adds more tools to my coaching toolbelt, well worth the money.
Being able to provide athletes with strategies to help them focus, whether it be for a workout or race, is a great tool to have as part of their overall improvement.
As coaches and athletes, we're all focused on doing the right workouts, eating the right foods, and getting enough rest. 

 

But one of the most overlooked areas of performance is the athletes' mental preparation. 

 

If you want to take your athletes' mental game to the next level, check out Coach Jay Johnson's Mental Skills for High School Runners. 

 

My team is already finding value implementing strategies I've learned from this course.
As a physical therapist, athlete, and high school coach, I love this program. 

 

It is an excellent resource for athletes, parents, and coaches with real life skills that can be applied immediately. 

 

Plus the platform is easy to use and holds my place so I can pick up listening where I left off on my daily commute. 

 

If you are a high school coach or a high school athlete looking to improve yourself (in sport and life), buy this program. You will not regret it.
I have purchased many of Jay Johnson's products over the years and the Mental Skills course has been the most valuable to me as a high school coach. 




The speakers are amazing! 





Thank you!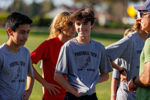 The best thing about this course is it allows you to be more confident heading into races which ultimately leads to better racing. 




This course is a great value because you get access to ton of helpful videos, like the guided visualization, that you can rewatch or re-listen to before each race.




This course helped me race faster this season because I was calmer and more confident coming into competition. This allowed me to get out of my own way and to race to my fitness level.

I am a first year head coach of a small high school cross country team in CA. I would highly recommend Mental Skills for high school runners. 




There were so many things that helped us. One of the many things we talked about as a team was "Self Awareness" and what you're paying attention to during practice and during a race. It helped us tremendously in starting to build a competitive program. 

 

I appreciate everything you do. Thank you!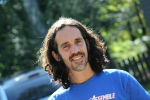 As a coach of almost 20 years, I like to think that I have all the answers, but my experience tells me that this just isn't true. 




Jay has put together an amazing array of materials dealing with the mental battle that is being a runner. 




I used material with runners who are definitely struggling mentally, and with runners who seemed fine and didn't even realize that they could improve in this area. 




It's an amazing value for the money. 




So much to digest, it's nice that it's in a format that I can take in little by little.
As a coach, I found the course to be a great value. There were so many things I was able to take away that I know will help my athletes going forward. 




Helping athletes work on their mental skills is a very important and challenging part of the job and having this resource has really made a difference.
The best thing about the Mental Skills Course is that it has tools and skills that I used immediately upon listening to the lectures. 




The amount of information that is covered in the course is amazing and one would be hard pressed to find speakers that are at the top of their game and willing to share that information. 




This course helped a few of my boys who were lacking confidence and helped them not only PR but helped our team qualify for the Texas State XC meet. 




Our girls team also qualified for the state meet and I can attribute some of that success to the Mental Skills course. 




Thank you again for developing such a course for coaches and athletes.
I learned so much from this course and plan to watch it over and over again. It makes a great reference and motivator and makes me feel more confident as a coach!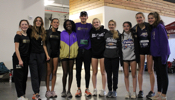 I enjoyed this course for a couple of reasons. 




Firstly, it was broken into meaningful chunks that I could easily fit into my busy teaching/coaching schedule. It didn't feel like a daunting task to watch each video one at a time and I didn't have to give up a whole afternoon to attend a Zoom session. 




Secondly, I felt the value of the course material was fair. Getting to have a mini-clinic at a fraction of the cost was a nice selling point. 




The loose focus plan alone was worth the cost of the course for my team. 




Once I implemented that skill I saw an increase in my team's performances. Those who didn't outright PR did feel much less anxious about their races, which was worth the cost to me. 




I will certainly include this plan in my coaching from now on.
Great course. I love focus on having a plan for each race and not letting emotions dictate how runners respond. I really enjoyed all the videos. Mental toughness is half the battle in a cross country race and this gives coaches tools to help our runners succeed!
Hi Jay. I'm writing this from Turin airport, Italy. On the way to the west coast of Ireland.




I coach in a club setting there and we had two young athletes (juniors) compete for Ireland earlier. Both had wonderful experiences, winning one individual medal and both winning team silver. 




I really enjoy your mental skills course and found it hugely beneficial. 




Firstly, it is great a value for the money. 




I like the mix of practical information and also the backup to support this. 




Shannon Thompson was super in her delivery and her messages. 




Jacob was also really engaging and the breathing exercises he gave have great value. 




More importantly, I have begun to implement some of what was delivered via your course and the feedback from my athletes is positive. Many thanks. 




Kind Regards. 




Pat Hogan (Coach at Ennis Track Club)