We love Metro Retro and it has massively improved the quality of the retrospectives we were having.




At this point, I can't fault it. I've used many types of tooling/apps for scrum team management and this one has been so intuitive, easy to pick up and ultimately engaging for team members (it has even won over the most sceptical members - they probably won't admit it yet but v. impressive), it means it has gone down a storm.

For my teams' retrospectives I have been using Metro Retro for nearly 1 year and am very satisfied with this collaborative web app 👍 




But now with their new upgrade to v2 it goes next level! So many new template options (eg ice breakers, Poker planning, T-shirt sizing, WoW). And also useful advanced facilitator controls within the boards plus optimized usability... big applause 👏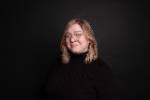 Elena Pimenova
Senior Tech Project Manager
Simply awesome tool for retros. Originally it hooked me with simplicity - it did not take much time to get the gist and start working. Also, it was quite reliable, can't remember the time when it would not work or something would glitch. Also, and this is more of a personal preference, but I'm in love with the aesthetics of it. Templates have a common visual theme, everything looks nice and consistent. Like!
Our team is focused on new product development, and rapid iteration is an important part of our process.




Metro Retro helps my team facilitate retrospectives to make sure we're focused on what matters. Metro Retro's wide selection of templates helps me adjust based on which problems we're facing—there's always a template for my use case.
I've been using Metro Retro for many years with several teams. It brings joy to our meetings which is very hard online (the confetti is a great idea). I like the fast and effective creation of new boards also.




Metro Retro always worked flawlessly, it's fast and does exactly what we need. There are always new or improved features, new board templates. We tried many other similar products, but at the end we came back to Metro Retro.
Metro Retro improves the way I work.




There are constant requests to "facilitate a meeting where..." and it almost doesn't matter what comes next, my thoughts are that I can build a board for that. If you want to have a very formal, very structured, formally designed meeting, Metro Retro has tools for that. If you want to have a bit of a free for all, figure it out as you go meeting, there are tools for that too.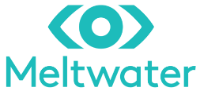 I've been using Metro Retro for retrospectives with my team for years, since the first version, and I can honestly say that it's THE BEST tool available. No doubt.




It's incredibly easy to use, and provides a fun and effective way to collaborate and brainstorm. I'm really impressed with the features that Metro Retro offers and highly recommend it to anyone looking for an effective way to collaborate and keep their team engaged.

We have been using Metro Retro for almost 3 years (March 2020!) and it was kind of a life saver back then especially during the pandemic. Now, we are using it for multiple purposes like agile retrospective or with a larger team to engage the company.




Metro Retro offers the right amount of tools to produce effective and funny retrospective and it remains very simple to use.




Also Metro Retro's team is very reactive 😍😍😍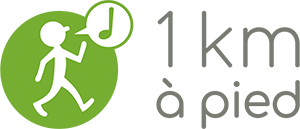 As an agile coach I need a tool that is easy for my teams to use, and advanced enough for me as a facilitator so I can set my workshops the way I want them.




MetroRetro has a well-balanced blend between user-friendlyness, productivity and fun! Also, the people behind this great service have been very nice and open for discussing improvements and future features.




It's a pleasure using MetroRetro and I use it for most of my retros and workshops, many times every week!
Metro Retro is an integral part of our daily business - and not to forget the confetti tool - our teams love it!





We at Haiilo started using Metro Retro during the pandemic to connect and collaborate effectively in a remote setting.




We are now a global company with different locations and a larger team so it becomes even more important to have a tool in place that can be easily rolled-out without much user onboarding. With Metro Retro our teams conduct constructive workshops and meetings of all kinds and for multiple needs.