I've been using Metro Retro on my projects since my teams had to adapt to the pandemic and start using this awesome tool. We're from Brazil. My work area is audit and had a great experience using the tool to plan our projects. Also using it on personal projects too. I need to add that I had a really fast answer when I needed suport from Metro Retro's team. Thank you!

I love Metro Retro, its simplicity but also richness of use. Woohoo!
MediaWorks is a not-for-profit consultancy providing relevant print and digital media to Christian ministries. We are using Metro Retro for our biweekly Scrum Sprint Retrospectives for a web-based product we are building. Metro Retro gives us a fit-to-purpose tool for retrospectives.




Instead of using a generic whiteboarding tool, we are able to take advantage of the functionality you want during retrospectives. I especially like private stickies feature and each person being in full control of what they share and when. Voting on stickies is easy. Capturing action items is easy. Having a visible timer countdown is excellent. Confetti and similar add some fun to it all. 




Work should be efficient and fun and Metro Retro gives that to us for the 2 hours per month we are in retrospective events.
We love Metro Retro and it has massively improved the quality of the retrospectives we were having.




At this point, I can't fault it. I've used many types of tooling/apps for scrum team management and this one has been so intuitive, easy to pick up and ultimately engaging for team members (it has even won over the most sceptical members - they probably won't admit it yet but v. impressive), it means it has gone down a storm.

For my teams' retrospectives I have been using Metro Retro for nearly 1 year and am very satisfied with this collaborative web app 👍 




But now with their new upgrade to v2 it goes next level! So many new template options (eg ice breakers, Poker planning, T-shirt sizing, WoW). And also useful advanced facilitator controls within the boards plus optimized usability... big applause 👏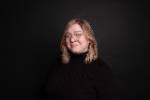 Elena Pimenova
Senior Tech Project Manager
Simply awesome tool for retros. Originally it hooked me with simplicity - it did not take much time to get the gist and start working. Also, it was quite reliable, can't remember the time when it would not work or something would glitch. Also, and this is more of a personal preference, but I'm in love with the aesthetics of it. Templates have a common visual theme, everything looks nice and consistent. Like!
Our team is focused on new product development, and rapid iteration is an important part of our process.




Metro Retro helps my team facilitate retrospectives to make sure we're focused on what matters. Metro Retro's wide selection of templates helps me adjust based on which problems we're facing—there's always a template for my use case.
I've been using Metro Retro for many years with several teams. It brings joy to our meetings which is very hard online (the confetti is a great idea). I like the fast and effective creation of new boards also.




Metro Retro always worked flawlessly, it's fast and does exactly what we need. There are always new or improved features, new board templates. We tried many other similar products, but at the end we came back to Metro Retro.