Jeremy Prasetyo
Entrepreneur, Key Note Speaker, AI Strategy Consultant
Newsletter OS is a total game changer for launching newsletters if you are building them to grow your business. It helped me nail down a killer content strategy and gave me the practical tools to put it into action. Matt's passion is infectious, making the learning journey not only insightful but also exciting. What's brilliant is how the course really makes you apply things through short exercises, so that you are not only creating another newsletter on the same topic that we have read over and over again - but really guides you to become a category leader in your niche. It's all about standing out and delivering value that speaks to your audience. The systems and actionable steps are gold. Trust me, if you want to build a profitable newsletter, this is the shortcut you've been looking for.

As a founder looking to focus on growing my newsletter this year, Matt Gray's Newsletter OS has been just the solution I needed. Something to structure the format, the cadence and give direction on offering as much value as possible. If you're someone looking to grow - I can't recommend Newsletter OS enough. Thanks Matt!
Matt continues to add value to his customers.
Newsletter OS is a practical guide to actually building and distributing your newsletter. Matt has been there, done that, and shares his experience. It has greatly shortened the curve for my own newsletter. Highly recommend you checking it out!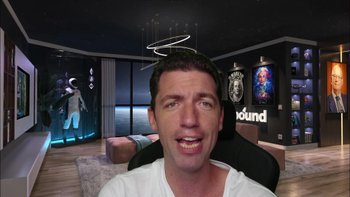 Newsletter OS helped me clarify the details of my weekly newsletters' structure to write faster and more consistently. Matt has a ton of expertise in growing his audience and I learned what I need to do to grow mine.

Chris McClure
Life, Leadership, & Business Coach, McClure Coaching
Newsletter OS is an extremely helpful course that is quick and easy to consume while providing many great tips with clear instructions to help get more organized so you can increase subscribers and ultimately sales.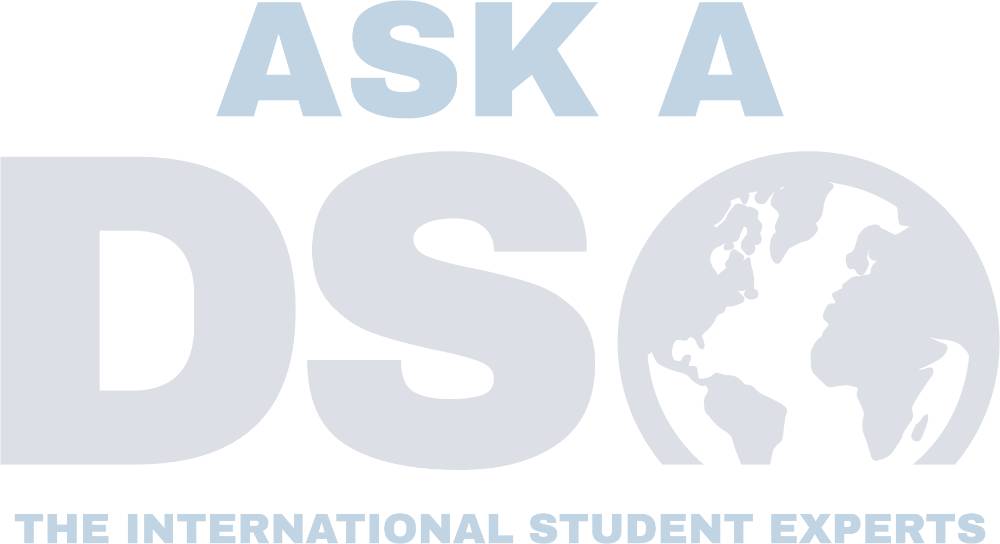 Matt Gray has done it again. His Newsletter OS is jam-packed with actionable steps to build a loyal following and deliver quality content that your readers can't wait to dive into. Using his proven system, I increased by subscribers by 25% in the first week alone and over half my subscribers read my newsletter within the first 6 hours it's been sent. Newsletter OS delivers so much value for such an affordable price, it's hands-down the best ROI I've ever seen.
Im Damien and I'm building my personal brand to be able to break away from my time for work consulting job. Being able to replicate simple yet powerful systems has allowed me to free up time to focus on the impactful parts of my work and allow me to still have a life while building towards bigger and better things. When I am ready to scale further I'm already set to go! Matt lays it all out in easy-to-understand and implement steps, it's super helpful. Would recommend!

Lotta Spjut
Founder LS Mind Your Buziness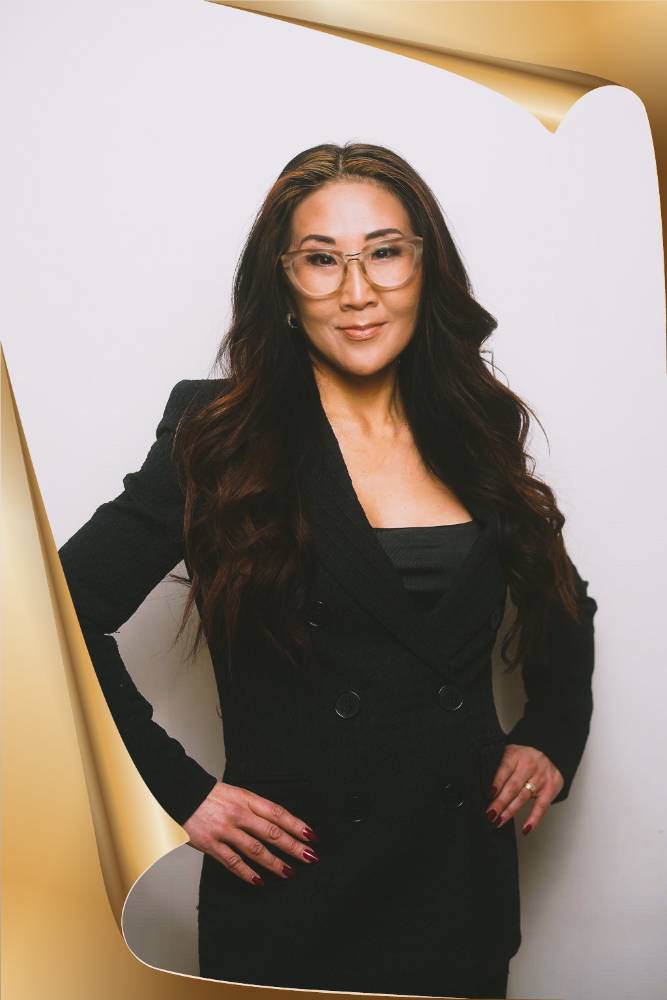 I'm Lotta Spjut, a strong, smart, and successful entrepreneur and the founder of LS Mind Your Buziness. My business is built on the foundation of balance between the 3xB's - body, brain, and business. I am dedicated to helping individuals and businesses thrive by integrating holistic wellness principles with practical business strategies through coaching, consulting, and educational programs focused on personal and professional growth. Newsletter OS has been a game-changer for me, my business, and the Founder OS program. It gave me a comprehensive framework and strategies to optimize my business efforts. 
 My favorite thing about Newsletter OS is its practicality and effectiveness. The Newsletter OS offers actionable steps and valuable insights that are easy to implement, resulting in tangible results for my business. Newsletter OS is an invaluable resource for anyone looking to level up their business. It's a step-by-step guide that covers everything from crafting compelling content to building a loyal subscriber base. If you for example, want to supercharge your email marketing efforts, Newsletter OS is a must! I would recommend Newsletter OS to entrepreneurs, solopreneurs, and business owners who want to harness the power of marketing to grow their businesses. Whether you're just starting or looking to revamp your newsletter strategy, Newsletter OS provides the tools and knowledge to succeed.

Josh Viner
Founder/CEO, the creative lab
My name is Josh, I'm launching newsletters for both my personal brand and business (growth marketing agency). Newsletter OS has helped me get clear about what I need to do, how to think about a content strategy, and finally gave me the systems I need to take massive action. My favourite thing about Newsletter OS is Matt's relentless passion - the course is a joy to go through and will inspire you to get started today. If you've been thinking about starting a newsletter, this is what you need. Matt teaches you how to define and create your content strategy so you can become a category champion around a topic that you're truly passionate about. I'd definitely recommend Newsletter OS to any founder looking to start or enhance their newsletter.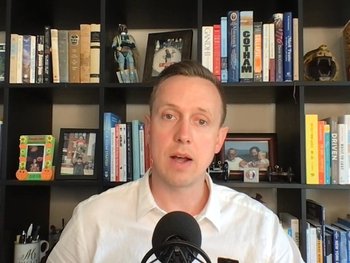 Bonnie Cabot
Founder, Bonnie Dawn, Learning for Living
I'm just starting out on my entrepreneurial journey and building an education business in the wellness and lifestyle space. Matt's passion & expertise, courses, & coaching have blown my mind with the incredible value they offer. From the activities, tools and systems, to direct coaching and mindset conditioning, he gives personalized feedback to ensure your success. His courses offer big picture strategies but also the guidance, templates, and tools that take it down to daily action. Matt is a genuine, motivational, and passionate leader and anyone looking to grow an online business should jump at the chance to learn directly from him right now.

Don Stein
Founder, Metaverse Monday
I'm so happy I joined Newsletter OS. After learning venture from two of the top VCs in SF it became clear to me my next business should be cash flow focused and online. Matt offers his mindset which is invaluable if you use it correctly and apply the lessons over time.

Paul calver
Founder, FoundersFettle.com
I am a holistic wellbeing coach with a weekly newsletter going out to a handful of people. Newsletter OS has opened my eyes to how I can really up my newsletter game to offer way more value to my readers. I am implementing the strategies right now and look forward to the results over the next few weeks and months. Would recommend to anyone wanting to create a newsletter that people look forward to receiving rather than one that feel you have to do and go through the motions. Awesome newsletter sauce !

Matt has a knack for simplifying the complex. He gives you step-by-step instructions on how to achieve your goals especially when it comes to growing your audience and newsletter. There's so much value here!
Matt's systems and insights cut time expended by 90% and multiply results 10X. Newsletter OS is exactly what I needed to grow my newsletter!

Matt is able to bring clarity to launching your solopreneur career. I have been using all of his other products to help me launch my solopreneur adventure. Matt specializes in developing systems and frameworks and his latest offering is Newsletter OS. I look forward to using this framework to launch my Newsletter offering. To date, I have struggled with determining how to keep content flowing and Newsletter OS helped me break my internal log jam. 




Keep up the hard work Matt inspiring solopreneurs to dominate their niche!

I'm Tonya Papanikolov, and I'm working on building my first company Rainbo and my personal brand. I am grateful to be learning from Matt. He has been exactly where I'm at and is providing incredible, actionable tools to navigate situations and struggles with immediacy. He's got a wealth of knowledge and experience and doesn't hold anything back from his community. Through Newsletter OS it's become clear that I must start my newsletter immediately! It's an empowering course about getting clear on the value I'll provide, the frequency, the platform, staying consistent and so much more. It's empowered me to just start. One of Matt's superpowers is how he encourages clarity and hones in on allowing each unique individual to find and develop their niche. I highly recommend this course for founders, creators, marketers and anyone looking to grow their personal brand or company through email marketing which has a proven 36:1 ROI!! I wish I started this years ago but no time like the present. The time is now :)