Speaking from the perspective of a 20-year-old student who tried various ways to make money, "The Field's Guide" helped me eliminate the fog I had about entrepreneurship. Definitely a must-read for someone who wants to get into the game.

To the Explorer, Iterate or die. These 6 words grew in significance with every page of the book. It has give me the confidence to take that second step in starting a business. I have been trapped in a cycle of reading about it, examining very step before I take my first. Chatting to my local Gardian of the status quo (with predictable results), changing my business and starting with a new idea. All without a MVP. This book changed my entire outlook. I am standing at the edge of the forest about to take my first step and embrace my unknown and for the first time in my life I am excited about it.
Reading the book and wishing I had it many years ago. Starting to implement the ideas and guidance that I have been looking for.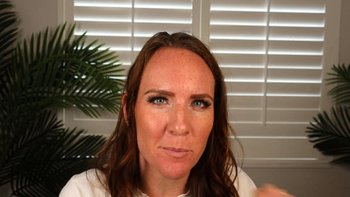 Jill Parsons
Founder at Media High Ground
The book is extremely encouraging to me personally because the ideas and themes in this book are already things I've thought through/ discovered for myself as an entrepreneur. Everything in this book is mentionable because it's a "no-fluff" handbook, however, I have a few points I wanted to mention that stuck out to me. 1) Have an expectation of what Point B looks like but not an expectation of how the path unfolds. 2) Be intentional about the encounters you have with people- the ones who give you advice to the ones who secretly envy your success, or with who you share your success with. 3) Stop romanticizing suffering and prioritize needs and essentials that you need to uphold your quality of life. 4) My version of "the cheapest bet" I could make was getting to know people on a genuine level- walking up to someone and asking genuine questions is free. (Don't be scared introverts, I know) 5) Find the right people to uphold your legacy- the only way to know who those people are is to know WHO YOU are first. 6) Be prepared to go back into the woods, over and over. (Wrote a thesis about this in college, very encouraging to know I was on the right track) Overall, I was extremely encouraged by this book and will continue to chart the course with knowing who I am and where I want to be in mind when dealing with anything business or social.
I love the content of The Field Guide and your style of writing. Can't share a success story yet because I don't have one. I've got a few ideas that I'm looking to execute on and as an over analyzer this is giving me an oomph to get out there and keep things simple.

I loved this book. The overall story subtext of going into the woods and "building your own map" is very well explained. I think this book gives the reader the real world perspective that there is no one size fits all approach to success. The Field Guide is a no BS book for the person who is looking to enjoy the journey to success and find their map along the way.

The Entrepreneur's Field Guide is the book I wish I had when I first left Wall Street in 2014. Being a founder, or creating anything new, is 90% about courage and following your own individual path. The 10% practical skills can be learned or hired for. Nicholas gives us a relatable guide to navigating our unique entrepreneurial journey.

Mike Marino
Dir. of Operations, New Levels
Excellent book - Easy to understand, great lessons, and very entertaining too. Nicholas Crown has a unique and very relatable perspective on business and success that I feel like the entrepreneurial community was missing . If you are a scrappy entrepreneur who is navigating the unknown in the world of business with no safety net then this book is for you.

Nicholas Crown is a tremendous strategic thought partner, frequently challenging me to consider new perspectives and possibilities and encouraging me to hold onto the 'why' even when the 'how' seems unclear.

As a young aspiring business owner, it's so helpful & I've learned so much.

Lot of value in this content that took me many years and dollars to learn.

You just solved a decade-long conundrum for me!! I've wrestled so with the love it/hate it mental game of entrepreneurship; and now I understand why.
Your thoughts on "Why tomorrow is a lie" really hit home. I also struggle with the dichotomy of being grateful, yet trying to achieve goals. The two seemed opposite each other. I don't have an answer to that yet, but your thoughts were encouraging to know I'm not the only one.

Amazing, Mr. Crown - deep, meaningful, and important.

Absolutely fire and as timely as ever my man. It's a good reminder to keep with me as I head into an executive retreat where we're going to spend 8 hours picking apart mission and vision statements lol.

Alex Ahlgreen Westergaard
You content is rather engaging, informative and sometimes comedic. A good cocktail without too much ice.

I really got the grasp of wealth and how it's not going to be the same for everyone, and how it doesn't matter where you start but consistency is what matters. The outcome will be better if you discipline yourself and keep striving for your goals.
If there is one thing I have learned from you is that money doesn't make you rich, freedom makes you rich. And I have always thought that I need to make a lot of money to be happy but after one of your Reels you said being able to do what makes you happy every day that's the definition of rich. Just want to say thanks.

Deep Thoughts about how to continue improving but also to remember to take care of myself and time to myself. Great anecdotes and advice as always but even more poignant for my current life. Was introduced with one of your TikTok's about sales and have had a full reading list ever since.