Look, Crown's course is solid. I'm a finance guy and I found it worth my time, and I don't waste time on fluff. He's legit - gives practical advice, doesn't sugarcoat. It's not gonna make you a billionaire overnight, but it'll get you thinking.
Just graduated and got Crown's course. It's like having a mentor figure out things with you. He talks about real issues, things that matter. Definitely not some run-off-the-mill stuff. Wish I'd found this sooner!

I'll admit, I'm usually a numbers guy. Math is logical, predictable - it makes the world of finance my comfort zone. So, when it comes to ventures as whimsical and unpredictable as entrepreneurship, color me hesitant. However, the course has given me a slightly different point of view. It ain't no fortune cookie wisdom or a magic eight-ball prediction for easy success, but there's a decent bit of insight in there. While it isn't making me hang up my financial charts anytime soon, it's afforded me new perspectives to ponder.

Boom! New grad here. So, I grabbed the course to beef up my arsenal. Extraordinary stuff. It's practical, it's insightful, and most importantly, it resonates. The section on inventory skills? Gold! It's not just learning, it's a freakin' entrepreneurial journey.
As a software engineer, my forte is writing code, not running a business. Nevertheless, I had this burning desire to bring my ideas to the market. Initially, I found some of Nicholas's concepts a bit abstract - phrases like "meeting your anti-hero" took time to sink in. But as I proceeded, it all started making sense. Particularly, the section on breaking big ideas into small steps was highly practical. Now, I make sure to conduct micro-tests before committing to a full-blown project. It's not a complete blueprint for launching a successful start-up, but I'd recommend it for those who, like me, are still figuring out the business side of things.
The Guided Journey course has been a beneficial source of practical knowledge for me following my MBA graduation. I found the narrative style and personal anecdotes really useful, often helping to illustrate complex business concepts succinctly. It's not a magic bullet for success - I still had a lot of legwork to do on my own - but it certainly helped orient my thinking and attitudes towards entrepreneurship. Worth the investment for recent graduates looking to navigate the entrepreneurial landscape efficiently.
Being in business for some years now, I was slightly sceptical about the value this course could provide. However, The Entrepreneur's Field Guide - Guided Journey wasn't just basic 101. Some sections were refreshers for me, yes, but there were nuggets of wisdom and new perspectives on things that reignited my creative thinking. Nicholas Crown's advice isn't revolutionary - much of it is grounded, realistic business sense, but it's presented in a digestible and relatable format that can spur new ideas.

As an artist with little business experience, Crown's course, The Entrepreneur's Field Guide, offered a valuable viewpoint on entrepreneurship. I found some sections, like "Making Your First Step", especially relevant, while others were not so applicable to my unique circumstances. But the course is billed as a general guide, so that's understandable. I appreciated the strategies listed and Nicholas's insight from his own experiences. This course can thus be a good start for other creatives looking to turn their passion into a more formalized venture.
Speaking from the perspective of a 20-year-old student who tried various ways to make money, "The Field's Guide" helped me eliminate the fog I had about entrepreneurship. Definitely a must-read for someone who wants to get into the game.

To the Explorer, Iterate or die. These 6 words grew in significance with every page of the book. It has give me the confidence to take that second step in starting a business. I have been trapped in a cycle of reading about it, examining very step before I take my first. Chatting to my local Gardian of the status quo (with predictable results), changing my business and starting with a new idea. All without a MVP. This book changed my entire outlook. I am standing at the edge of the forest about to take my first step and embrace my unknown and for the first time in my life I am excited about it.
Reading the book and wishing I had it many years ago. Starting to implement the ideas and guidance that I have been looking for.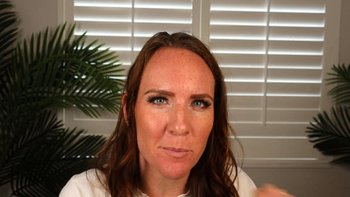 Jill Parsons
Founder at Media High Ground
The book is extremely encouraging to me personally because the ideas and themes in this book are already things I've thought through/ discovered for myself as an entrepreneur. Everything in this book is mentionable because it's a "no-fluff" handbook, however, I have a few points I wanted to mention that stuck out to me. 1) Have an expectation of what Point B looks like but not an expectation of how the path unfolds. 2) Be intentional about the encounters you have with people- the ones who give you advice to the ones who secretly envy your success, or with who you share your success with. 3) Stop romanticizing suffering and prioritize needs and essentials that you need to uphold your quality of life. 4) My version of "the cheapest bet" I could make was getting to know people on a genuine level- walking up to someone and asking genuine questions is free. (Don't be scared introverts, I know) 5) Find the right people to uphold your legacy- the only way to know who those people are is to know WHO YOU are first. 6) Be prepared to go back into the woods, over and over. (Wrote a thesis about this in college, very encouraging to know I was on the right track) Overall, I was extremely encouraged by this book and will continue to chart the course with knowing who I am and where I want to be in mind when dealing with anything business or social.
I love the content of The Field Guide and your style of writing. Can't share a success story yet because I don't have one. I've got a few ideas that I'm looking to execute on and as an over analyzer this is giving me an oomph to get out there and keep things simple.

I loved this book. The overall story subtext of going into the woods and "building your own map" is very well explained. I think this book gives the reader the real world perspective that there is no one size fits all approach to success. The Field Guide is a no BS book for the person who is looking to enjoy the journey to success and find their map along the way.

The Entrepreneur's Field Guide is the book I wish I had when I first left Wall Street in 2014. Being a founder, or creating anything new, is 90% about courage and following your own individual path. The 10% practical skills can be learned or hired for. Nicholas gives us a relatable guide to navigating our unique entrepreneurial journey.

Mike Marino
Dir. of Operations, New Levels
Excellent book - Easy to understand, great lessons, and very entertaining too. Nicholas Crown has a unique and very relatable perspective on business and success that I feel like the entrepreneurial community was missing . If you are a scrappy entrepreneur who is navigating the unknown in the world of business with no safety net then this book is for you.

Nicholas Crown is a tremendous strategic thought partner, frequently challenging me to consider new perspectives and possibilities and encouraging me to hold onto the 'why' even when the 'how' seems unclear.

As a young aspiring business owner, it's so helpful & I've learned so much.

Lot of value in this content that took me many years and dollars to learn.