I'm in tears, you guys. And it's all Rikard's fault. I've been taking his courses in Mastering Composites & Creating Atmosphere. Incredible courses. Saving up for Color Grading. Anyway, a couple of weeks ago I entered a composite competition for those who use Affinity Photo. Yes, you read that right, I use Affinity Photo. Using the skills and techniques I've so far learned, I created a composite. I went as far to create renders for said composite - demons and angel wings. Well... *Wipes at tears* I placed in the top 10. 😮 Me. There's no way I could've done this without having taken these courses. Zero. Yes, I'm an artist, but Rikard's courses and lessons gave me direction and taught me how to use tools to create believable composites. Today, my heart couldn't be more full. Thank you. From the bottom of my heart, thank you for giving us all the tools to push us closer to our dreams.

My name is Gary and I reside in Australia. A fellow photographer suggested I look at Rikard Rodin's tutorials as I am keen on doing composites. After viewing my first tutorial, I remember saying to myself that I can learn much from this guy. Having purchased a couple of packages and putting what Rikard taught in practice, in the last 6 months of this year (2021) I have gone from a midlevel B grade Photographer, to winning the most improved photographer of the year and finding myself now in A Grade. Could not have done it without Rikard's help. The best tutorial I received being a handy Photo shopper was "Photoshop Colour Grading Masterclass" I learnt so much with this package that my images took on a whole new meaning. Rikard's method of teaching is great and you receive downloads to work with him. Cannot give enough praise to Rikard as he has changed my Photography life. As well I want to give my thanks to the support team. I live on the other side of the world but on several occasions, I posted a question and within an hour the support team emailed me back an answer or a tutorial to answer my questions. I have never had better service from a service team than this group. Congratulations.
Rikard Rodin has a calm, focused demeanor. While taking you on a journey through different stages of Photoshop. The courses are laid out brilliantly. Easy to navigate through and can jump back into for a quick refresher, at any stage of his videos. The quality of the end products gets you fired up to do another project. I would highly recommended him to any of my friends who are thinking of taking his classes. Thank you!!
I really love nucly. Ricard is a fantastic speaker and teacher. He pauses at appropriate times for you to catch what he's saying and is clear as to why your doing what your doing. He provides material to practice with which is a huge benefit. I would 100% recommend these courses and packages.
Nucly's trainings and photo editing enhancement products stand above many you see in the market place. I not only trust their products, but the company as well, which has excellent customer service. You can't go wrong with Nucly! I learned a great deal from their trainings, and their overlays, presets, and other tools greatly enhance my ability to achieve my vision for my images.
Rikard is awesome. I finally pulled the trigger and got photoshop after decades of wanting to create graphic art. I was hit with an add on YouTube and bought it. I learned 90% of what photoshop has to offer in his lessons. Recommend 100% to anyone who is just starting out. I bought his course about a year ago. Just fyi
Fantastic products and instruction in Photoshop. Ricard explains everything clearly and why and when you would use it. I have purchased many photoshop courses including most of the good ones on Creative Live, the Nucly courses are better by a mile. If you want to learn photoshop you don't need to look further than this course.
I've watched a couple of Rikard's webinars and bought a majority of his tools and tutorials and they are absolutely worth it. I've been using Photoshop since the late 1990s and I've learned more in his tutorials than I learned in school or from superiors in design agencies. My work is light years from what it was prior to Rikard's tools and tutorials.
Brilliant courses and Photoshop tools. I really love them. I've learned so much in the Nucly courses I've found on YouTube and purchased directly from Nucly.com. As an author, I've been using Photoshop to produced fantasy book covers for about three years for my own books. I've learned a lot on my own but never felt like I was harnessing even a small part of the power of Photoshop. With the help of these courses and tools, I am finally feeling like I know something. Maybe not everything — ha-ha — but wow, my confidence has skyrocketed since discovering these courses. Highly recommend. They are easy to follow and just the right length to absorb each new technique without overwhelm. You can't go wrong with these courses.
After spending years in photoshop I was able to add more skillsets like color coding, compositing cleaner, improving workflow, adding atmosphere and dimension to my work! The tutorials are broken down and explained very clearly, they are well explained, simplified and you will also have the source files, textures, brushes and elements to follow along with. Rickard's tutorials will open up possibilities in your work that you have only dreamed of!
I am so happy to have found Nucly.com. I love doing composite work but I am a beginner who has spent a lot of time in Daz studio and in the world of Second Life taking photos. I have wanted to bring my work to a new level but was petrified of Photoshop and got terribly frustrated watching many varied tutorials on Youtube. The approach at Nucly.com is to teach through projects and this works exceptionally well for me. Plus, Rikard is an phenomenal teacher. He makes things seem simple and focuses on the main tools needed instead of trying to get you to learn every possible tool. He is my go to teacher and I am so very grateful. Last but not least, over time I purchased all of the products on his site. The sales are great, I HAVE made use of what I have purchased and I still have so much more to review and learn. I am so grateful! Thank you Rikard!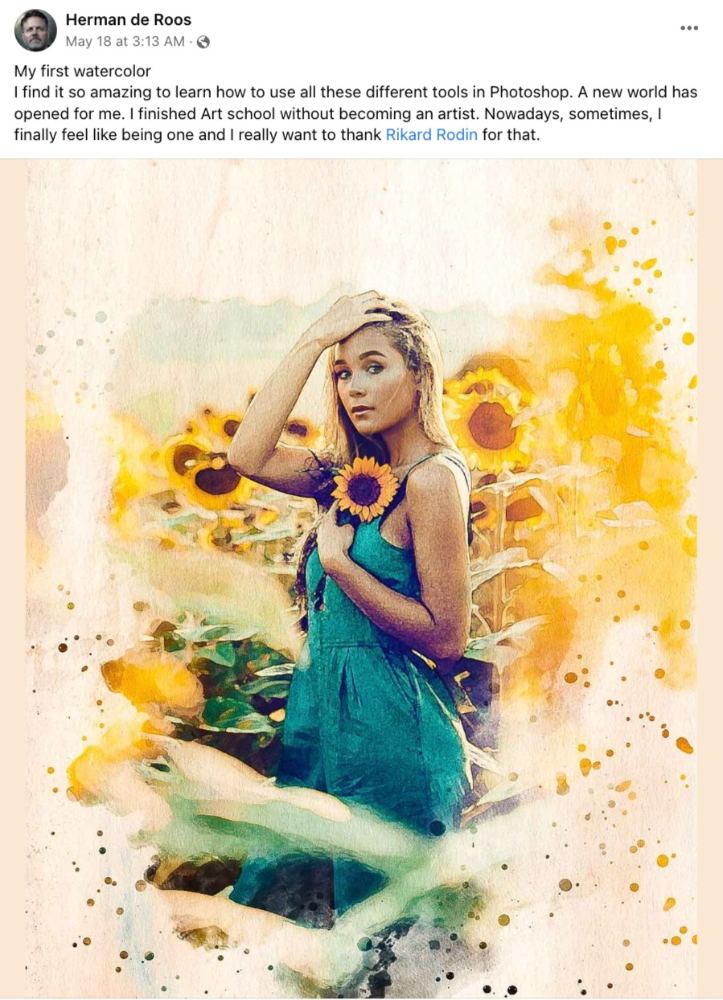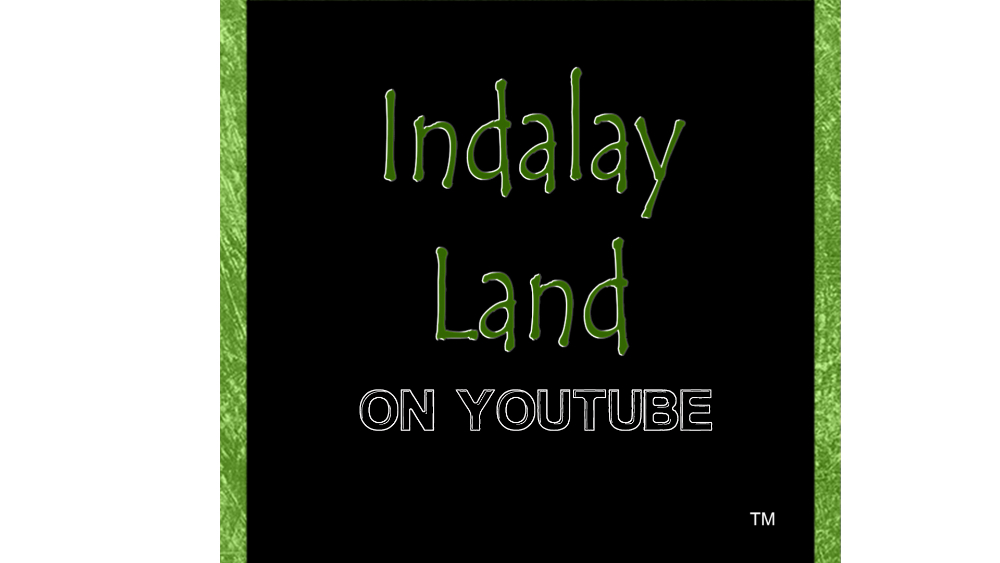 My name is Linda Brown and I am a 67 year old independent music publisher from Phoenix. I am self taught on Adobe products so I could utilize Youtube (free advertising) to put our music out to the world. I have been a Nucly member, for years, who has purchased many of their products/courses to gain experience and used the skills I learned to produce my videos. I have tried many sites for this experience but found these folks speak my language in learning. The tools they offer are not challenging to use. The teaching videos are uncomplicated, easy to follow for the novice learner and for those who have more experience but have hit a wall they give great artist tips that get my brain flowing again. Every time I start a new video I go to their website to update myself on what photoshop can do. I truly thank them for spreading their talent and information out to the world.
I cannot recommend Rikard Rodin enough. I have 15 years retouching experience & have learnt more in the past week from his courses than in those 15 years! I discovered him in a Black Friday Bundle from "Creative Foundry" and loved the "Atmosphere" course. I had never considered addressing this before. This will take my images to the next level. I then went to his website Nucly and bought the 'Complete Pack' on a competitive Christmas deal I think, and am loving the 'Colour Grading Masterclass'. He has explained colour in a way no-one has before. My technical understanding is much better now. He goes at a fast pace which I much prefer. Linkedin Learning sends me to sleep, it's too slow. I love learning how his mind works. It really is how to story tell with colour and composites. You also are provided with everything & more you could possibly need to follow along & create your own engaging images. The courses are fun & creative. He really knows his stuff. Technically & creatively. I really would not spend your money anywhere else. Please can he do more courses! E.g. Layouts. How to use layouts to story tell e.g. positioning of people, objects, backgrounds etc to create drama and also colour grading/atmosphere elements to story tell for different media genres such as Horror, Romance, Factual Documentary, Children's TV, War films, Action etc etc. Many thanks in advance. I really would watch anything Rikard creates!
OMG! Fantastic and way beyond any expectations I could have had! Finally, finally, I am going to learn Photoshop! Among other things, I write books (and screenplays). My first book which I wrote 20 years ago, ESCAPE FROM PARADISE, FROM THIRD WORLD TO FIRST. Was very successful partly because my genius son had set up things using In-design. Back in the day 20 years ago, I was able to use Lightning Source to publish my books. Now Lightning Source is only for the major publishers and the newbies have to use Ingram Spark, however as an early arrival, I got to stay with the big guys on Lightning Source. I have also put some titles on Kindle because it was easy to do the cover, but, now, with your help, the cover is not going to be a problem. ESCAPE FROM PARADISE went far enough to be picked up by a movie company and I wrote the screenplay. The film was cast with Bai Ling in the lead role. She starred with Richerd Gere in Red Corner. Everything was going great and then the Pandemic arrived and who knows if or when the movie version of ESCAPE FROM PARADISE will ever be made. Rikard, you have given me the path to do everything on my own. No more finding someone to do my book covers (and not get it perfectly right). You are the best deal and the best find I have ever found on the Internet! Thanks, thanks a million. Hoping to return the incredible favor! John Harding
I have been a digital artist for the past six years and despite considering myself to be fairly proficient at Photoshop, when I came across the Nucly Photoshop courses during lockdown, I decided to purchase them to keep building up my skills and knowledge bank of Photoshop. I was so pleased to find myself learning new techniques and tools which I believe has given my digital art more professionalism. I especially loved the Creating Atmosphere and Color Grading courses which have enabled me to improve the quality of digital art that I am producing. For an absolute beginner I believe the Nucly Photoshop courses are the most easiest to learn that I have seen available online. Rikard's instructional videos are clear and concise. Also being provided with the original files and assets is an enormous benefit to be able to follow along and understand how to do the various techniques included in the courses. Being able to download the videos and refer to them later on is another huge benefit to purchasing the courses. Support is fast and questions are answered in a timely manner. Overall, I am thoroughly impressed with Nucly Photoshop Courses and I recommend them to anyone who is wanting to learn or improve their Photoshop skills.

I've been taking courses in Photoshop for a while now, but it wasn't until I found Nucly's content that things really took off. The techniques and tricks you learn through each of the projects not only save you time and quicken your output, they genuinely help you get to the next level. After all the time I spent on tutorials and videos and project walkthroughs, I can't believe how much I learned from taking Nucly's courses. Now when I approach projects, I have an ease and familiarity that I didn't before. These courses walk you through projects that allow you to test the techniques out in real time, with real context scenarios. With each project, you learn and apply new skills. By the time you've hit the end, you have so many tools in your toolbox that you can reach for when starting your own projects that you should have no trouble getting going. If you need to review a concept, you can just go back and re-watch. All the assets you need to complete the projects are provided to you as well. I can't recommend the courses enough. Even if you feel familiar with Photoshop or consider yourself intermediate or expert level, there are still new things to learn! What I love most about Nucly's courses is the information I've not seen anywhere else. The projects are fun, creative, engaging, and the learning happens without you even noticing. He explains things so well that you don't walk away uncertain about why a technique is best or how it works. If you're a creative who wants to understand how to use Photoshop to get your pieces the way you envision them, you can't skip Nucly.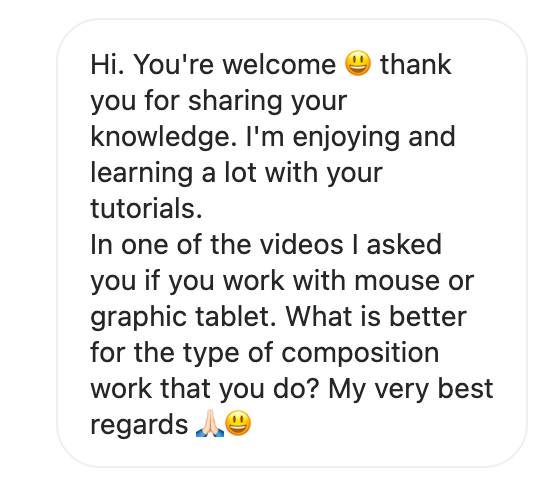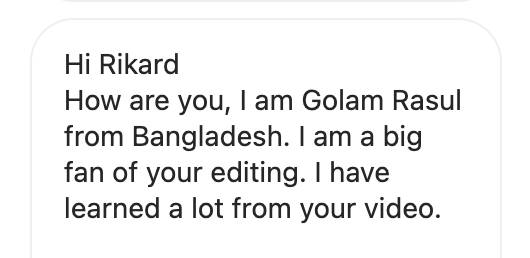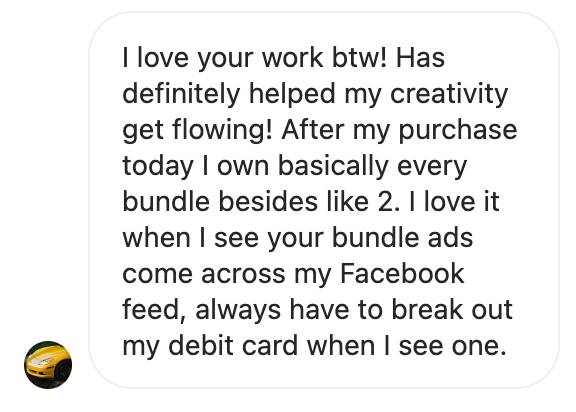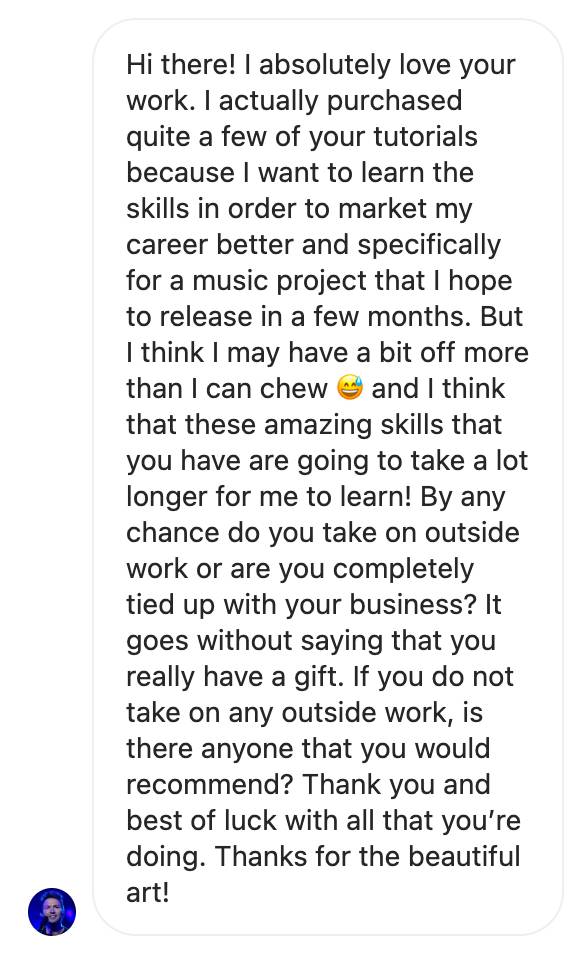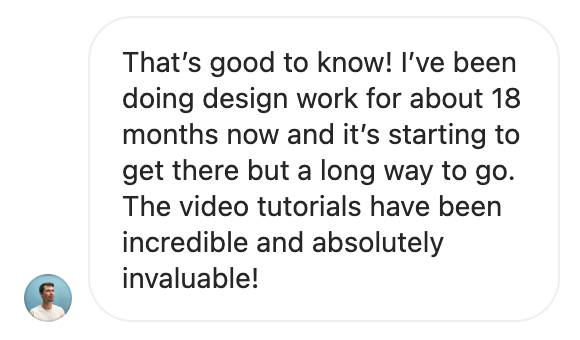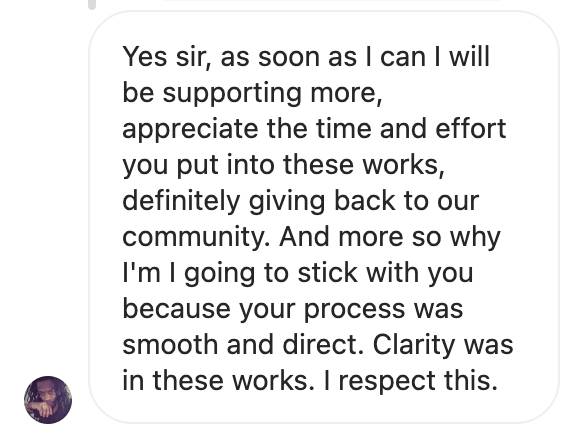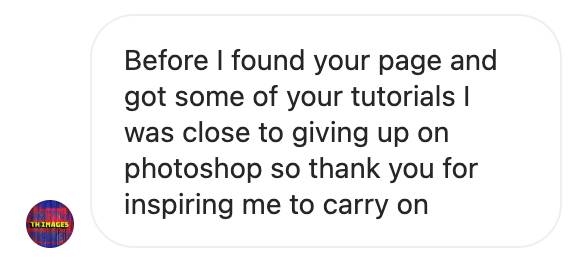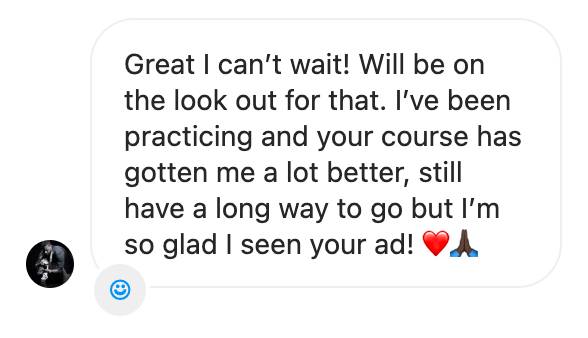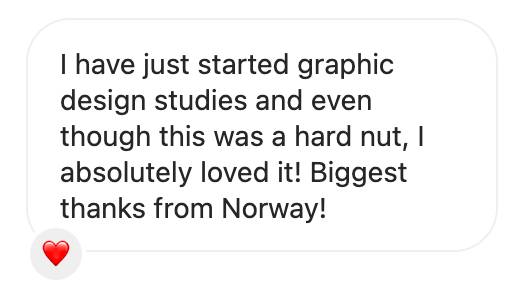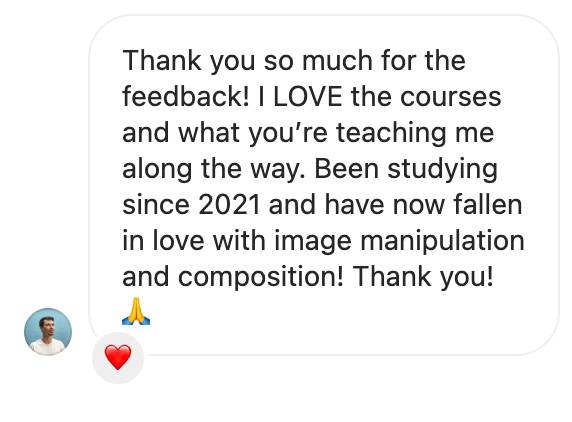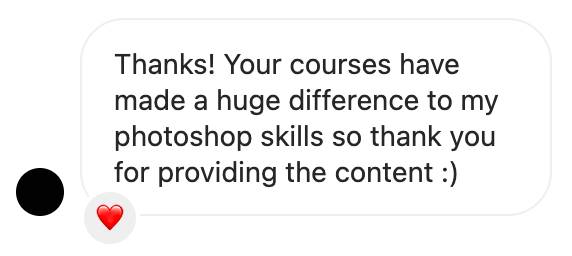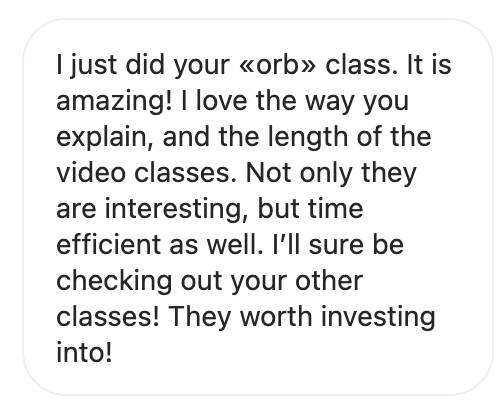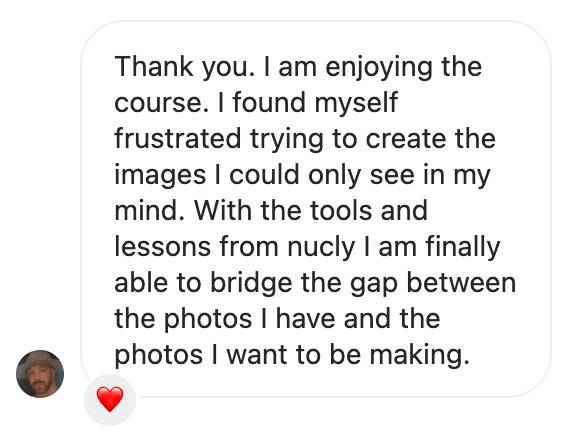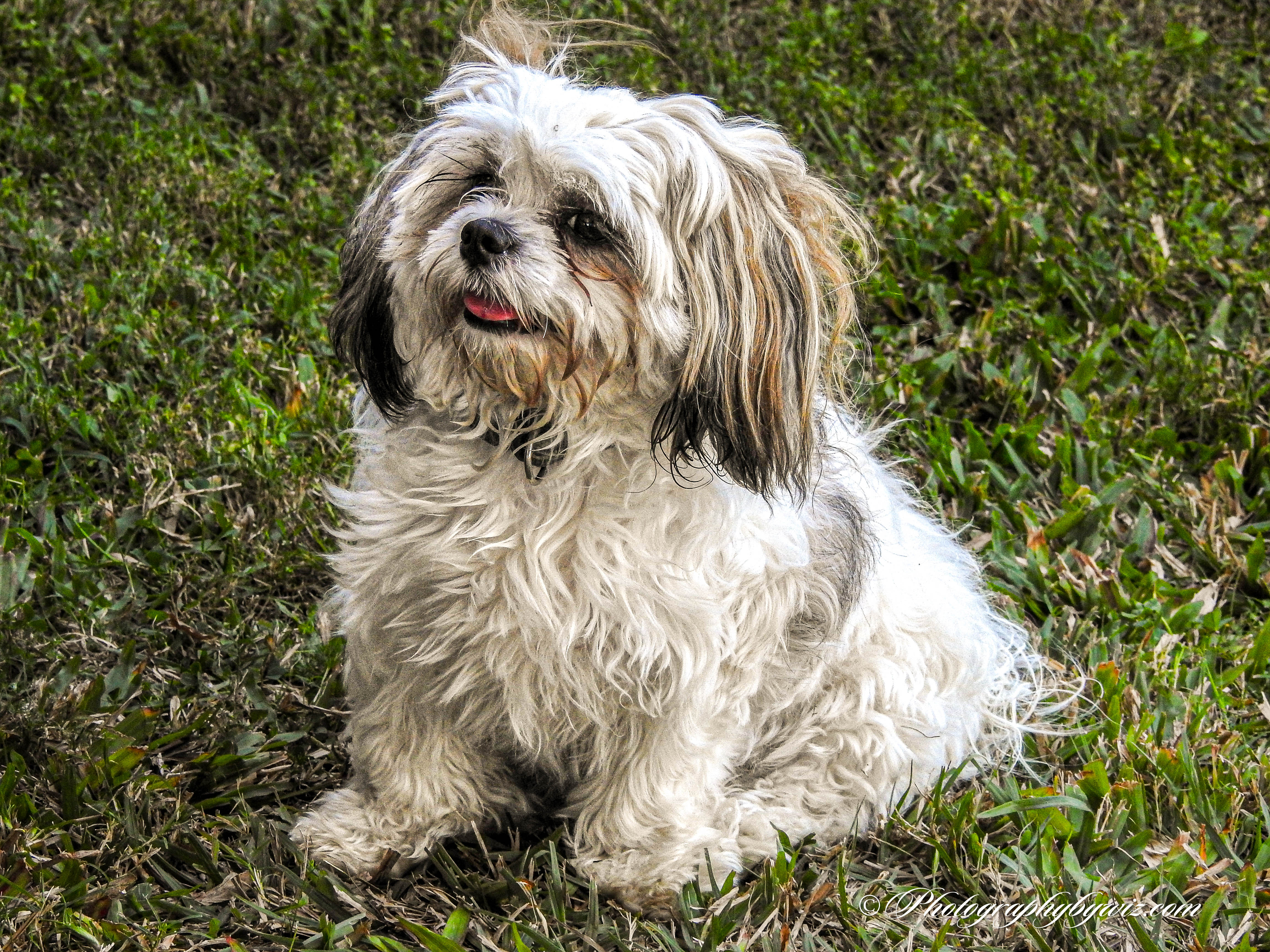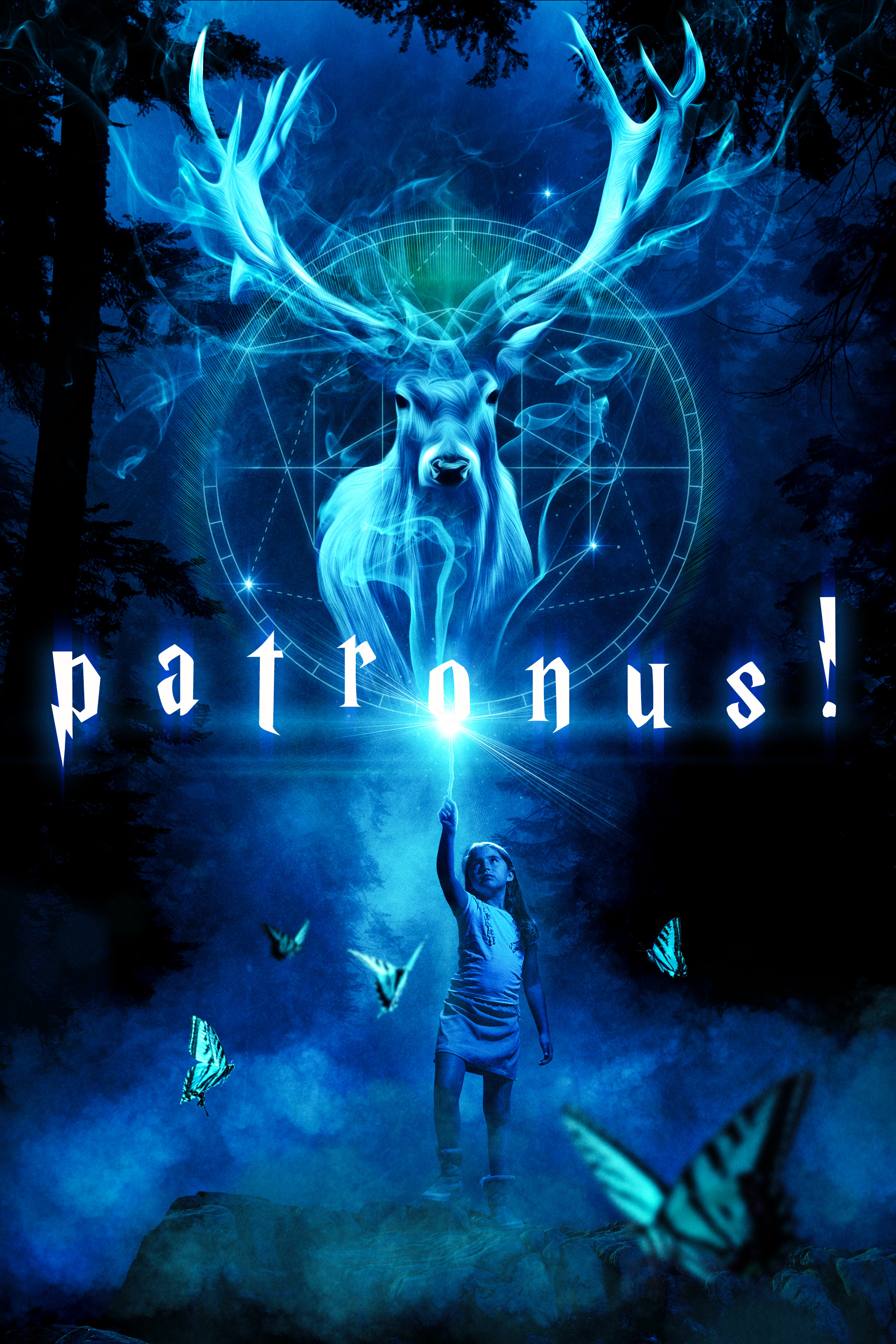 I love your tutorials, you speak so I can understand what has to be done to get the effect I'm wanting to end up with. I really enjoy doing them and following along with you as you explain what to do. Thank you for taking the time to do these for us.