I found OpenAudible through a friend a number of years ago. It has been a life changer. A great tool to download and listen to books. This program is amazing and very simple to use. Absolutely love it. Would 100% recommend to anyone with an Audible subscription.
I've been using OpenAudible for a couple years now. I am totally blind and, for obvious reasons, love audiobooks. I've been an audiobook reader since before audiobooks were cool. I've also been an Audible subscriber for at least 15 years. However, much as I love my iPhone, I sometimes have need to put my books on some other kind of portable player, so I needed an easy way to convert them to a standard format for my own use. I needed something that would work on the Mac, and I needed a program that would work with VoiceOver, the screen reading software used on the Mac. OpenAudible was one of only a couple of solutions that I found I could use to convert my books, at a reasonable price. I've found it pretty easy to navigate, with reliable and fairly quick conversions. I've had no problems with the program, and it has enabled me to enjoy more audiobooks beyond the use of my iPhone. And since I also prefer my books split by chapter, I've found that OpenAudible does a great job with splitting my books for easier navigation. A definite recommend from me.

OpenAudible is the best software i've found to manage Audible Library!!! It's very easy to install and configure. OpenAudible it fully met my needs and expectations. I use OpenAudible to download and convert my audiobooks. In this way I can have my books on multiple family devices. I think it's a great program that everyone with an Audible subscription should have
I absolutely love OpenAudible! Audible does not have an official app for my Galaxy Watch, so if I want to listen to my books off of my watch during my morning run, I'm out of luck. Or I would've been, but luckily, OpenAudible allows me to convert the books to MP3 files, which I can then play off of the watch. Definitely worth the purchase!
I have been using this for a long time - allows me to get my Audible purchases onto my Garmin watch, which is otherwise impossible. I love this software, and it also allows me to ensure a backup of all the things that I have purchased (now well into the thousands of dollars) should anything change with Amazon, licensing, or the like. I now OWN what I bought, and I love it.
Did exactly what I needed it to. Works great.
Simple setup, perfectly rips files to chapters which is perfect for backing up files to listen to in the car on my USB drive. Free software can't get it done. Worth every penny, couldn't be happier.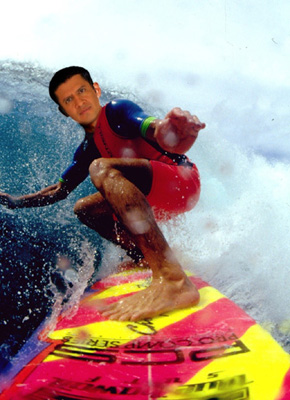 I have enjoyed using OpenAudible for more than two years.
OpenAudible has been invaluable as I try to backup cloud-based media. I have been able to download all of my purchased audiobooks for backup and/or future use. Definitely worth the upgrade.
I have used it many years. As long as you keep updating it works well and works perfectly.
I've used OpenAudible for several years. It's great for organizing all of my audiobooks in one place. I like how I can also incorporate all of my Audible books into the library. It's straightforward to use, regularly updated, and a great overall program. I couldn't recommend it more highly.
A great tool for listening to great stories. Easy to use and efficient. Great product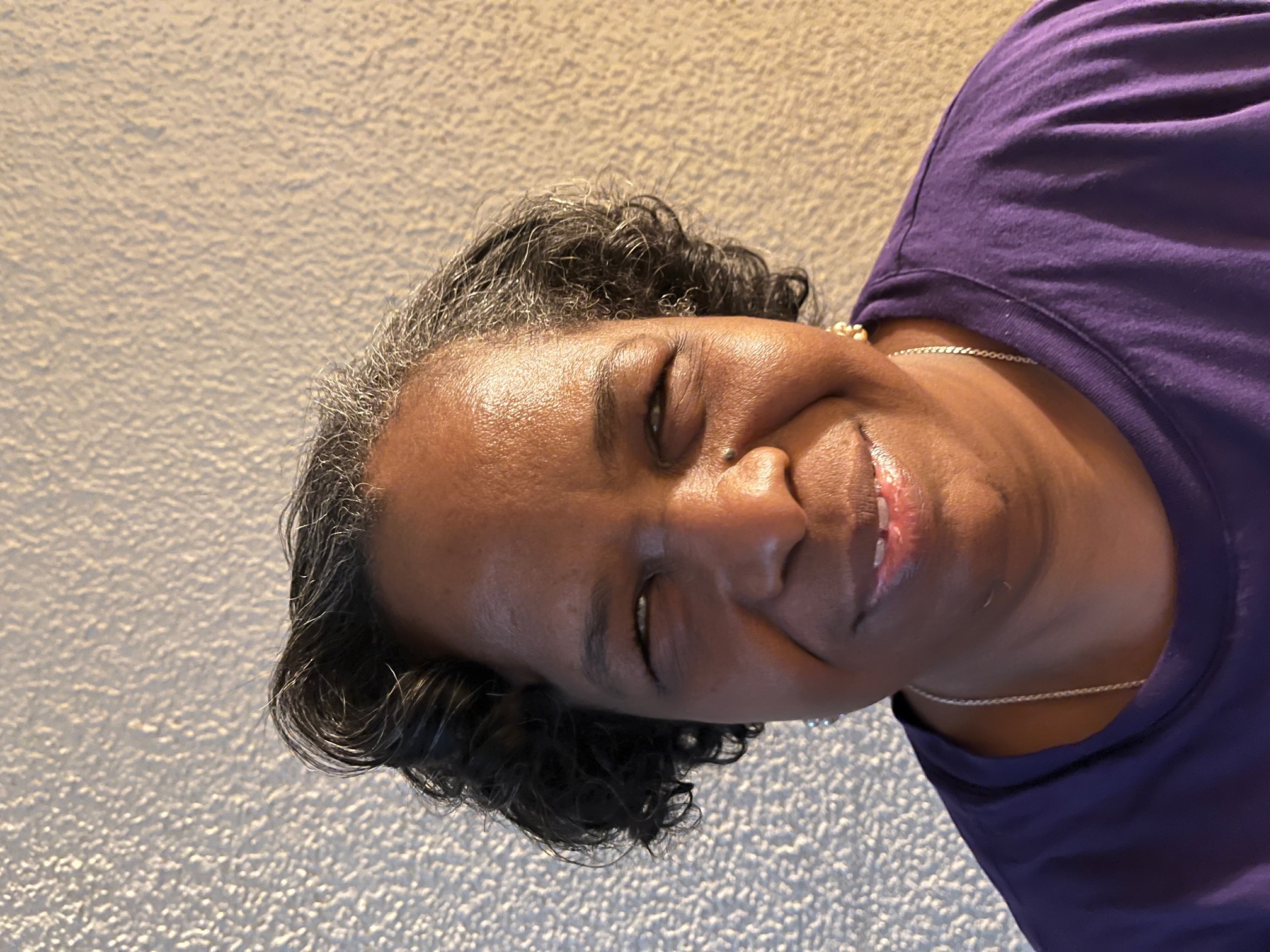 I've been a loyal user of OpenAudible for years and have never encountered any issues. The installation process is straight forward. You're not bombarded with all sorts of affiliate offers to trial other programs. Having unrestricted access to the audio books I've paid for is what keeps me subscribed. If I want to listen to an audio book on my phone, Echo dot, micro recorder etc. I can thanks to OpenAudible. Pays for itself the very first time you use it. You won't find a better audio book manager on the web.
A couple years ago, because Amazon made a mistake and closed my account, I lost 16 years worth of Audible purchases. While they ended up doing the right thing and restoring my purchases, it reminded me that I do not own the audiobook--I've simply rented it. And Audible says you have lifetime access to your book, but they can turn it off whenever they want. So I love having a backup copy of all the books I've purchased, under my control. Thanks OpenAudible!
Die Nutzung von Open Audible ist einfach und ermöglicht es AAX Dateien auch auf anderen Playern abzuspielen. Ich finde es super und empfehle es jederzeit gern weiter.
OpenAudible allows me to take ownership of the books I buy, and nothing beats the feeling of knowing your hard earned money isn't thrown away based on the whim of a corporation.
I have over 150 books on Audible and while I love their platform, I am keen to combine them with my Apple book library. I can say this, OpenAudible was the answer! not only did it allow me to download my entire library at once, but it also provided the conversion tools I needed!
I found OpenAudible by recommendation of a work colleague when trying to find a solution to listen to my books on multibple devices I own. OpenAudible is so smooth to use and it makes managing the content very easy. I also like the software is very light and doesn't occupy much resources on my computer.
I'm super happy with OpenAudible. It makes a subscription to Audible so much more valuable!
*Installation and setup were for the most part simple to figure out and configured to be backed up to my cloud storage. *From the moment I first used OpenAudible i was hooked. All of my purchased audiobooks being available via my cloud storage and better offline playback allows my long commutes more enjoyable. I have had an account for several years and will continue to do so in the future as well. I'm not going anywhere.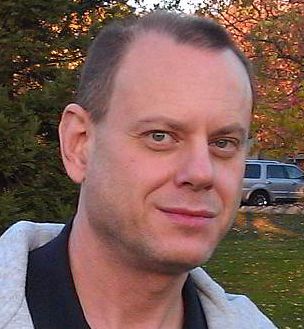 Quick and easy installation and easy to use. I love being able to make my audio books properly portable, with the added assurance that some future change to policy won't make a purchase inaccessible. I convert my audio books to mp3 and then put them on my phone, so I have a nice library of audio books ready to stream offline any time, any place, and without using my data or worrying about a connection to the Net.
I've been using OpenAudible for a longer time now, and I'm really happy with it. The installation and initial setup were very easy, and the software met or exceeded my expectations. I was looking for a way to download my audiobook library from Audible so that I could listen to them on my phone and other devices. OpenAudible made this process really easy. I just connected my Audible account to OpenAudible, and it was able to find all of my audiobooks. I was able to download them in MP3 format, which is the most common format for audiobooks. I'm now able to listen to my audiobooks on my phone, my tablet, and my computer. I can also transfer them to my MP3 player. This has been really convenient, and I'm glad I found OpenAudible. Here are some of the things I like about OpenAudible: It's easy to use. It's very fast. It can download audiobooks in MP3 format. It can split audiobooks into chapters. It can preserve ID3 tags. I would definitely recommend OpenAudible to anyone who wants to download their audiobook library from Audible. It's a great way to listen to your audiobooks on any device. Here are some additional thoughts about how I'm using OpenAudible: I use it to listen to audiobooks on my phone while I'm commuting or working out. I use it to listen to audiobooks on my tablet while I'm reading or relaxing. I use it to transfer audiobooks to my MP3 player so that I can listen to them on the go. I'm really happy with OpenAudible, and I think it's a great tool for anyone who wants to listen to their audiobooks on multiple devices. I hope this testimonial is helpful!
OpenAudible as been indispensable for my SciFi space opera addiction. Love it!
We use waterproof MP3 players in the pool when we swim laps. Unfortunately Audible audiobooks don't work so we need to use OpenAudible to convert the Audible files to mp3s. It works great and makes it so much more fun to go to the gym!
This App is cool. I always looked for a tool to hear my audio book in my old car. This software does it perfectly.
I really enjoy OpenAudible. It´s an easy to use software, installation and initial setup worked without any problems. I tried another software for converting audible audiobooks, but this one meets my expectations. I use it especially for converting my audible files in mp3 to listen to on my MP3-Player.
Finally my Audible books have been freed! OpenAudible is easy to use, fast, and even has options like combining audio files.
Works perfectly for devices that don't natively support listening to Audible files. Highly Recommended!
OpenAudible is an amazing software. It's helped my save all my favourite audiobooks. Keep up the good work!
I've been quite impressed with Open Audible. It doesn't cost much but it has enabled me to convert all of my Audible books into a format whereby I can put them onto my kids audio devices so that they can listen on journeys when there's no internet signal. The download was relatively easy and the procedures to download and convert the files from your audible account are simple to follow. I'm a happy customer.
Open Audible has been a fantastic way to get my books offline on to devices not traditionally supported by audible. It is simple and effective to use.
OpenAudible is an excellent way to be able to listen to the books you have purchased in the way that you like. It offers the freedom that Audible can't give you. 10/10
This software is great for backing up my audible library. It is easy to use and is always being updated! I have not found anything that works as well as this does!
- How was the OpenAudible installation and initial setup? It was super easy to install and setup to my own preferences! I've used OpenAudible for years now and it's just fantastic! - Did OpenAudible meet or exceed your expectations? It surpassed my expectations! I had looked into other programs before discovering OpenAudible, and none of them had even 5% of the functionality (and easy UI) that OpenAudible has! Intuitive, light on the system, fast in it's downloads and conversions/encodings and, as mentioned, super easy to work with! - Can you tell us about how you're using OpenAudible? I'm a HUGE book lover and reading is an essential part of my day-to-day life, but having been diagnosed with an auto-immune condition a few years back that affects my eyesight, audiobooks became my number one reading method, and thanks to OpenAudible, I'm easily able to store all my purchased audiobooks in any format of my convenience to listen to anywhere I am, with or without internet access. So, it's been a huge game changer for me and my reading! And I'm very grateful!
This service works very well. The UI is very comfortable and I've never had any issues downloading and converting files. I highly recommend OpenAudible.
Great software for converting audio books to a downloadable format.
I spent years trying finding ways to download and manage my audiobook library but there never seemed to a good, easy, straight forward solution. Until, that is, I found OpenAudible. It's multi-platform, easy to install, and easy to use. All you need is to click and let it do its thing. If you want to take control of your audiobook library, OpenAudible is the easiest and best way to do it.
I used it many years and as long as I keep up with the updates it works really well. I can enjoy my book the way I want to.
OpenAudible is the best tool for taking control of your audio book library. I wanted more flexibility with how I listen to my audiobooks and OpenAudible makes this easy, quick, and painless.
Great App, I use it to put my audio books on my phone when I go for a run, easy and fast and I use it almost every day!
Openaudible is a great and very useful product. It is very user friendly and converts my audio purchases to a format I can bring to my other audio players, that Audible won't run on. Than you for such a great product.
I like Audible and I am happy that OpenAudible allows me to backup the books I bought. Should I ever decide to terminate my Audible subscription I will continue to be able to listen to my many audiobooks.
OpenAudible is the way to go to make audiobooking fast and easy. Logs onto your account, syncs library, downloads, converts files, splits chapters, organizes what you have and allows you control of how, when, where you want to listen to your materials the way you want. I don't know what I would do without it !!!
OpenAudible saved my a bunch of time messing around in my terminal and actually made the process of saving my library enjoyable.
Works very well for getting your audiobooks in the format that you require. Would've given 6 stars if possible :)
OpenAudible is a timesaver! With its seamless Audible integration, managing audiobooks is effortless. The stable software is perfect for converting your favorite books into supported formats.
I can't express enough how much I love the Open Audible Cross-Platform Audiobook Manager! It has been an absolute game-changer for me in managing my audiobook collection. The user-friendly interface makes organising and categorising my audiobooks a breeze, saving me valuable time and effort. The app's powerful search function helps me quickly find the exact audiobook I'm looking for. With Open Audible, managing and enjoying my audiobooks and converting them across formats has never been easier. It's a must-have tool for all audiobook enthusiasts!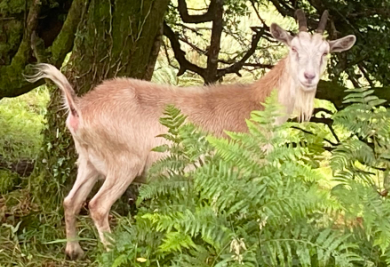 Great product, downloads from Audible seamlessly. Does what I need it to do. Back up Audible files & use them offline.
Good old fashioned software development: solving a hyper-specific need with a tool that does just what it needs to do. Doesn't sacrifice functionality for design.
OpenAudible has been a lifesaver for me! I have used it often and it is absolutely worth the money!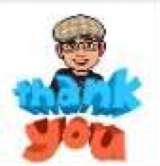 I understand your passion for audiobooks, and I must say, OpenAudible is a game-changer in managing audiobook collections. With OpenAudible, thanks to its user-friendly interface, you can effortlessly organize audiobooks from different sources. You can customize playlists and adjust narration speed with ease. Plus, OpenAudible prioritizes your privacy and security, making it the top choice for audiobook enthusiasts. I strongly recommend trying OpenAudible, and I'm confident you'll love it!
Open Audible helps me every day! It makes it easy to listen to the books I've purchased on any of my devices and is very easy to use. Can't recommend it enough and if you need it - you are in the right place. I've used it since 2020 and it has not been anything but a good experience.
OpenAudible has been an easy way to download and convert audiobooks for my son to use on his yoto player. Quick and easy! Thanks!
Incredibly user friendly, self explanatory software, easy to follow. I've been using it over a year now and will happily continue to use it! Can't ask for more than easy to use when used so often! Thanks a mill!
Easy to install and use. Save your tremendous amount of time.
OpenAudible is a great way to ensure my Audible files can be played on any device my family owns. This is especially helpful for our Yoto players!
This worked extremely well to get my Audible Kids purchases onto Yoto cards. My kids say thank you!
Best way to backup your Audible library. Simple and easy to use. Just link your Audible account and your library is instantly ready to be downloaded. Definitely recommended.
Absolutely great app. Makes it possible to listen to audio books in my mp3 player while swimming or other exercise. Could not do without.
OpenAudible is one of my favorite and most useful apps. It was simple to install and set up and now I can make backups of my audiobooks and put copies on my kids' MP3 which wouldn't normally be able to play them.
Great program, easy to install and navigate on Windows. I probably wouldn't have kept using Audible after the first few months without Open Audible. Having the books in MP3 format instead of staying connected online to Audible is my favorite part. It's been working just fine for the past few years and new updates are always appreciated. Keep up the excellent job!
I love OpenAudible since version 2.2. It has always been a great tool for managing my library of audio books and for converting and backup of otherwise platform-dependend formats. The installation and setup is easy and splitting the books into the chapters is big plus (I used some other tool for that, until it was integrated in OpenAudible). It is really fairly priced for the lot of functions and ease of use.
I love this software. I am very particular with how I like my audiobooks in my library. OpenAudible gives me the freedom to convert my audiobooks so I can maintain uniformity in my Audiobook collection. I have tried other options in the past and none that work as quickly and seamlessly as OpenAudible. It also allows me to store my purchases in a library outside of the Audible app, which is amazing as the app does not give me the user experience I prefer. If you prefer other Audiobook libraries to Audible, OpenAudible is a must have,
I do love the OpenAudible app, reassuring being able to keep a backup of your audio books, and also use them offline with your own home network, the audible connection with Sonos can be flakey - being able to play as mp3 makes it easier. Also being able to use other audio books on phones like BookPlayer is great.
Open Audible has been very helpful for me to organize and take control of the audiobooks that I purchased in the past.
I use openAudible so that I can listen to my Audible books on an alternate iPhone app, that is not constantly spying on me, like the Audible app. It is also important to me that openAudible can create backups of books, and that these backups will ALWAYS work, even if Amazon decides to cancel my account. OpenAudible installation and initial setup was very easy. OpenAudible has met my expectations for capabilities, and exceeded my expectations for ease of use.
A+ best money Ive spent. Works very well.
OpenAudible was exactly what I was looking for. I have always loved audiobooks but felt like Audible didn't offer some of the options I wanted. OpenAudible allowed me to continue using my Audible account across my different devices, and makes me feel more in control over my purchased content.
OpenAudible has paid for itself several times over by allowing me to download lots of books to mp3s that I can comeback and listen to when I choose rather than paying 15 bucks a month just for access to the library. I love love love this app!!!
This is a legit life saver for a family who want to share there library. Have each family member sign in, load the library, then sign out without saving any credentials. Thanks to this our family who are avid listeners all get to have a library to share similar to borrowing physical books. A bonus is perhaps you get to hear something you wouldn't have chosen but turn out to love.
The install of open audible was very simple and straightforward. It is very simple to setup openaudible with your audible account. Everything about the program is simple to learn & understand.. Im using the program to put my books on a waterproof device.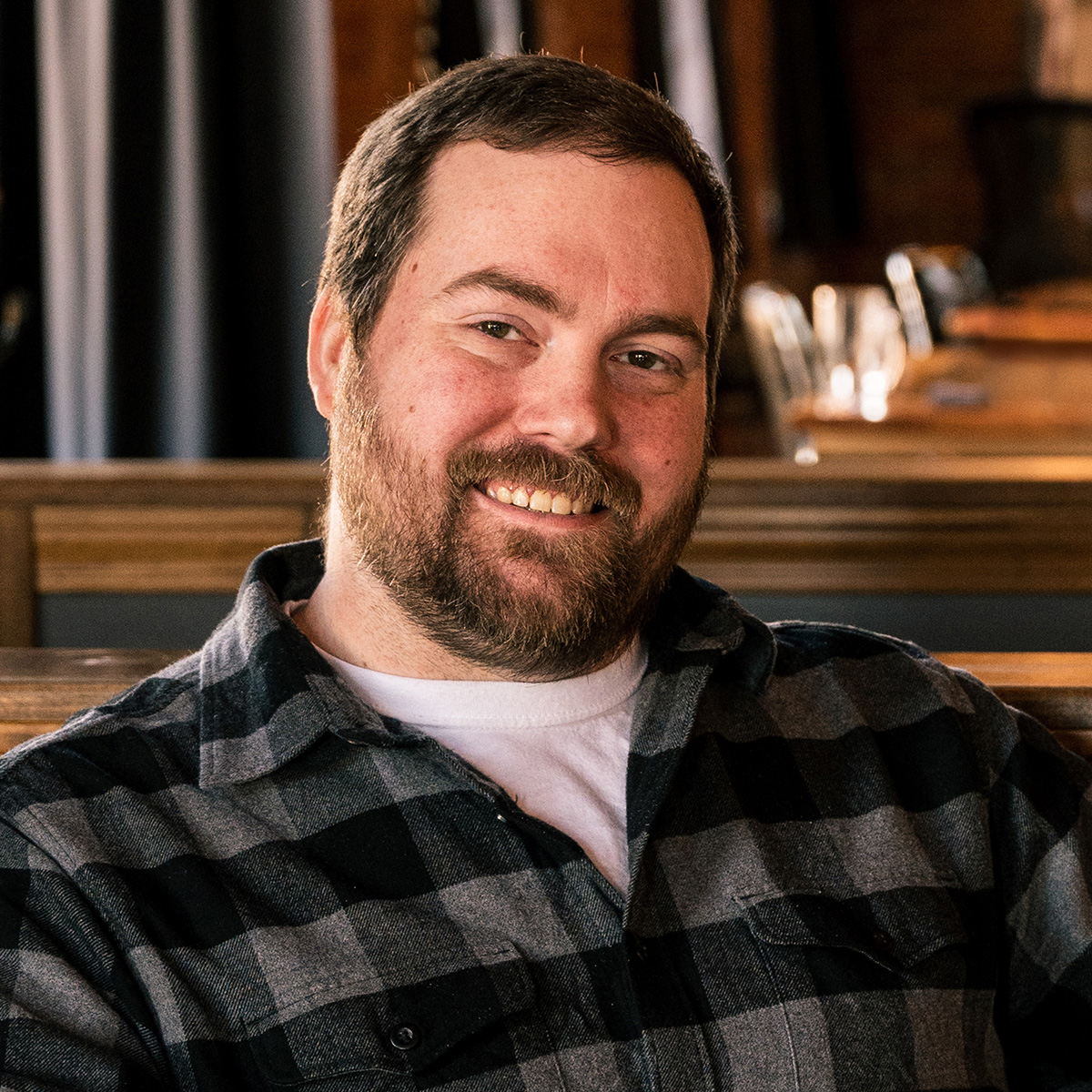 Purchasing and installing OpenAudible was incredibly easy. The software does exactly what I want and needed it to. I've used it to help back up my entire Audible library and I intend to keep using it. There's no point in shopping around for an alternative -- this program can't be beat!
Love this software. It is so easy to use and allows me to convert audible files to MP3. Even an office can use this software and it makes a perfect mp3 copy. I've been using OpenAudible for over a year now and every time I use it it does exactly what I need. 5 out of 5 stars!
Open Audible is the best converting tool out there! I have tried a few others but can recommend Open Audible. Easy Library Management and split by chapters. 5 Stars !
I've found this app invaluable in being able to transfer my purchased Audible content onto MP3 cards/playlists readable by my young son's Yoto Player. Its great!
I LOVE OpenAudible! So easy to understand, download, and use, it allows me to have my books available anywhere, anytime, and on any of my devices. With five grandkids, I can choose books appropriate for them with no arguments about who gets to listen to what, when, where, and on which device — without costing me hundreds of dollars at the bookstore. Being able to listen at their own pace has encouraged them to get the hardcover library versions and read along. Win, win for everyone!
OpenAudible has been a great resource for me. I have been using it for more than three years. It has been a wonderful tool in helping me archive my audiobook purchases. Installation was extremely easy and has worked like a charm. I greatly recommend OpenAudible to all audiobook enthusiasts. I have upgraded twice. I wish they had a lifetime purchase option apart from the annual subscription.
I love openaudible which gives me power over the audio-books I have purchased. I can now listen to them on any platform. This is a game changer for me, and I would encourage anyone who loves to listen to audio-books to try it—a must-have program. Thank you openaudible developers, your effort enables us to truly enjoy our audio-books!
I have always wanted to link audible and my GArmin watch, and this allows me to do that very easily. I highly recommend this app to get the copnnection to the watch you need.
I've missed playing my Audible content on my preferred mp3player for a long time, and I'm glad I've found an affordable, legal and very user friendly way to do so with OpenAudible.
OpenAudible is a great tool for organizing your Audible Library offline. You can dowload the audiobooks from audible and save them as an mp3, so you can listen to them on every device and not only with the audible app. It is not expensive and gives you a very good support. I love using this cool tool!
Open Audible is exactly what I needed and have been using it for years, it lets me manage my audio books in one place and if anything happens I will have a copy of my audiobooks. It lets me listen to the audio books on my different devices without having to be connected to the internet. I highly recommend this program.
I've been using OpenAudible for 3-4 years and find it an excellent appilcation. It was/is very easy to install & setup and integrates exceptionally well with Audible. Offering both MP3 & M4b conversions it allows playback on a variety of applications/devices. Personally for me it is a Godsend as I cannot get Apple books to talk to Audible for authorisation, ending up in an authorsation loop. Neither Apple or Audible are of any help with this, OpenAudible allows me to convert .AAX to either MP3 or M4b files allowing access to files that would othersie only be listened to via the Audible app. I would certainly recommed OpenAudible to other audio listeners as a first class audio application.
This has been a great purchase, its made our audible library accessible to our children who are loving the world of audiobooks through YOTO cards. Smooth and easy to use software. Best feature is that it automatically splits into chapters making the files easier to navigate and use. 100% recommend.
I love OpenAudible. I have purchased it twice and it has been amazing. It is easy to use, it downloads my books in different formats such as MP3 and M4B. I use OpenAudible to download my Audible books onto my computer then I put them on my underwater mp3 player so I can listen to books while I swim. I have been using OpenAudible for years and its help me be more active and lose weight swimming. Thank you OpenAudible.
OpenAudible is a very user friendly platform to convert and save Audible books for times you are not able to use the Audible App to listen to your books. The support team is also very prompt and accurate in responding to queries.
AUDIBLE-SWISS-ARMY-KNIFE - LITERALLY OPENS AUDIBLE Perfect companion for my audible subscription. Although audible has quite an impressive app that covers (almost) all my needs for taking audiobooks with me, there are still some gaps. Mostly offline security. I bought those audiobooks and would like to keep (and listen to) offline copies for safekeeping or for offline listening without the audible's native app or for privacy reasons... And openAudible bridges all those gaps. It literally "opens Audible" up so I can enjoy the content I have paid for to the full extend.
Open Audible has been instrumental in organizing and managing my audible library in a simple and easy way.
Even though I am an Amazon Prime member and have families set up - my wife and I weren't able to share our purchases, including audiobooks for our children. We wanted to be able to use our purchased audiobook collection in the car and found a fantastic app called Book Player which has car play support. OpenAudible was able to take our purchased audiobooks from Audible and convert them so they could be added to this CarPlay app so that we could both enjoy them whenever we wanted! OpenAudible is so easy! I now plan to use it to convert these Audible purchases to mp3 and add them to my 4 year old's Yoto player via the make your own cards! Fantastic app
I use open audible to create MP3s of audio books I own so that my kids can listen to them while reading along with the physical book. This helps them hear the proper pronunciation and cadence that professional voice actors bring to a book.
We have a vast audible book library that has been built up over many years and we are adding to it all the time. Because of drm and seeing some content on other platforms we have purchased become unavailable, we were concerned this might start happening with audible too. Thankfully using OpenAudible has made it easy to backup all of our audio books and even convert them into convenient formats. I have since loaded them all into our Plex server, which makes accessing the books really easy. Now anytime we add a new book to the list, OpenAudible simply detects, downloads it, and converts it effortlessly. Then I copy it to my Plex server and it is now available on all our devices without any issues. This is some of the best software I have every used that works consistently.
This is Awesome! I often travel abroad, and an internet connection isn't always available. This allows me to store my books as mp3 files and play anywhere. I know the audible app is available, but sometimes it isn't what I need - this, on theother hand is exactly what I need!
Absolutely great program. I have used every other method of making my Audible content more portable but this is the best by far.
Being an Audible customer for over eight years now, I wanted to backup my purchases and store them for a couple of weeks where I would not have internet connectivity. So I searched online and found openAudible. Though taking some time in the end every book was downloaded, split into chapters and saved offline. The perfect tool for digital detox!
Audible is not an infinite resource. Companies come and go. When (not if) Audible concludes their business, what happens to all of the audiobooks you've purchased? Thanks to OpenAudible I don't have to worry about this problem. Now I own what I own. Reasonable backups, not to share with others, is something that people have lost sight of, but not me. OpenAudible helps me secure my purchases so that I never have to worry.
Openaudible has helped me finally bring back previously loved features of Audible such as CD burning in a better form. Thanks to Openaudible, I am once again able to fill my old Ipods with audiobooks for my kids and do it without any further conversion. That's great thank you very much for that!
Excellent. Allows me to conintue to use my old ipod and car kit to listen to audible whilst itunes has stopped support.
Everything is fine, thank you very much. The program meets all expectations, is easy to use and install. The only viable way to get my audio books on my MP3 player.
Hands down he best resource for saving your audibles! I use this to save all my books while traveling and it has made the ability to listen on anything wonderful. No need to have "their" app to use your paid purchases anymore! Highly recommended to anyone who spent money on book and wants to really save them.
The setup of the app on my Mac was quite easy! I was up and running quickly and I had access to all my Audible Audiobooks! The app helped me sort and download the longer books and split them into chapters which made the audiobook easier to listen to in smaller chunks. Definitely a must buy for all Audible Audiobook owners