Osha Chesnutt-Perry
Medical Student at Saint Louis University School of Medicine
I recently had a severe back spasm that kept me up at night and greatly limited my mobility. After one massage with Shelly, my pain is minimal and I no longer have to use a back brace. She listened to my issues at the beginning of my visit and utilized her many skills and knowledge to hone in and treat my pain while also relaxing the rest of my musculature. She used both heat and pressure to relieve my tension, and I am feeling a million times better! I cannot recommend her enough. Thank you so much, Shelly!
Dr. Catherine Hohn helped me with a big health issue involving mercury and lead exposure. The treatment was successful. I am now free of those heavy metals and I'm feeling good again! I'm thankful I didn't have my thyroid removed which is the standard treatment for my issue.
Jillian Tedesco
Founder & CEO at Fit-Flavors
After several months of work with Dr. Hohn, Ashley Kumar, and the rest of my team at PALM, I am in a much better place. I found that gluten was extremely inflammatory, so I cut it out and now I rarely have any joint pain. I see a direct correlation between times when I am especially stressed and my stomach flare-ups — and if I take a few minutes in those instances to go through the diaphragmatic breathing techniques I learned, the pain subsides. Thanks to everything I learned at PALM and the time I devoted to my own health, I have new energy, I sleep well, and I am able to participate in the activities I love, all while raising my children and running my business successfully. And the best news is, I am now testing negative for autoimmune disease!
Dr. Hohn and Emily have helped me get rid of my cane and keep me working without back or shoulder surgery. I feel reassured and love every visit I have with them and the PALM staff.
I am so incredibly happy I made the decision to join PALM Health! This is how healthcare should be: doctors who can spend time with patients, expanded services on site, and access to alternative treatments. Dr. Hohn is simply amazing and makes me feel seen and heard. I have completely gotten rid of my gut issues and am on my way to being a version of myself I haven't seen in years.
PALM Health has become a source of hope for me. I have been experiencing several health challenges that found me seeking someone who could help me sort through them all. Dr. Roca is the newest member of my team. When Dr. Roca told me that I was his first patient at PALM, I could tell that he was as happy as I am to be there, and I knew I was in good hands. Dr. Roca was professional, intelligent, kind and caring. He welcomed my input and questions, gave me insight into my lab test results, and laid out the new plan for my health journey. I look forward to continued visits with Dr. Roca as my new primary care doctor.
Dr. Jamison is an incredible doctor! He listens with empathy and finds creative solutions to my health problems. When I got COVID, he was immediately available to help. I love the personalized attention that I receive from him!
The combination of services and classes and resources available as a lifestyle member at PALM has helped me make huge strides in my physical and mental health. I can't say enough how both the yoga classes in combination with the cryo chamber, effective in their own right, have enabled and enhanced my strength and fitness classes and routines. Showing up has been 90% of the battle for accomplishing my goals and being a lifestyle member makes that easy - I consulted with the very helpful PALM staff to find what worked for me and then just showed up. Teachers and staff encourage and enable you to do the rest!
Virginia Howell
Director of Individual and Corporate Engagement at COCA Center of Creative Arts
The whole Balanced Living team made me feel completely supported and taken care of. They really met me where I was at and helped me come up with creative solutions in order to get my diet, fitness, and stress management where it needed to be without any judgment.
I received a facial from Jodi on July 10. It was a wonderfully relaxing experience! Jodi was gentle and kind and explained very clearly everything she was doing. She made me feel very comfortable, and I was able to really enjoy the entire experience.
After I broke 5 ribs, it was suggested that my golf season would be over for the year. However, I was given the recommendation to do cryotherapy and BioMat as a part of my recovery. I did cryo and BioMat every day for 12 to 14 days, and 5 weeks later I was able to play 4 rounds of golf and literally had the best rounds of the season. I think cryo and BioMat were extremely important and largely instrumental in my recovery.
I had the best experience with the Resilience program, I love that Palm offers holistic health. I felt better in mind, body and spirit. Usually the holidays are a hectic time for me being a working mom of two but with this program I felt relaxed and present the whole season. The Resilience program is a great way to try all of the wonderful programs Palm has to offer. Vitality services, Acupuncture, personal training, art classes, therapy and more. I stepped outside of my comfort zone and I was pleasantly surprised with the results. I will definitely be back!
I had my first visit with Dr. Lily. After telling her about my concerns, she quickly started with acupuncture and also cupping. My pain was totally alleviated, and the swelling in my hand was gone. I could move my hand and use it. My back and neck pain were much better! I had more flexibility, without pain. Dr. Lily said my body responded very well to the acupuncture. She made sure I had a follow-up appointment. I am so impressed, happy, and well thanks to Dr. Lily.
Jen Wiese
Director of Human Resources at St. Louis Public Library
This is what healthcare should look like. I joined PALM to work with the medical experts there and to take advantage of the wide variety of vitality services they offer. The medical team is highly skilled, but the best part is that they truly get to know you and it's clear that they care. I feel like Dr. Kedia and Dr. Hohn are truly changing my life. Every aspect of my care is personalized and we meet regularly to discuss how I'm feeling and what else we could be doing to improve my health. For the first time since my MS diagnosis, I feel like I've regained some control over my body and my future. The wide variety of additional services are just the icing on the cake. I love the energy and mood lift I get from cryotherapy, and the overall sense of wellbeing after spending time in the salt room or relaxing on the Biomat/PEMF mat.
Diane Denney Roger
Ph.D., Vice President, Clayton Garden Club
The total experience that was arranged for our Clayton Garden Club Private Lunch and Learn was outstanding... starting from the organization and attention to detail to the informative and clear presentation by Dr. Jamison on the relationship of our soil to our health. During our delicious, healthy luncheon, he took a very complicated subject and presented it in a very understandable and pertinent manner, clearly supporting it with research specific to the St. Louis area. There were take-away messages that members are still repeating and are resonating in their lives — one specifically regarding the presence of Round-Up in the food and beverages we consume. I have heard conversations discussing the information gained from the presentation in the weeks following the meeting. The Clayton Garden Club was impressed with the atmosphere, environment and services provided by this one of a kind integrative health facility that is located right here in our own community. Well done. Thank you so much for allowing us the opportunity to experience PALM Health at its finest.
I come in three times per week to work out and do a trilogy (cryotherapy, sauna, and salt room). For that hour and a half each time I am here, my brain is off and I am totally focused on my well-being, which I believe is invaluable.
Dr Catherine Hohn has diagnosed and treated effectively a digestive issue I had struggled with for years . I am feeling back to normal and am able to live my life to the fullest !! I will forever be thankful to her and palm health for helping me reach my health goals!!!
Liam is fantastic! He has identified and fixed problems that I thought I'd be stuck with forever. Absolutely life changing.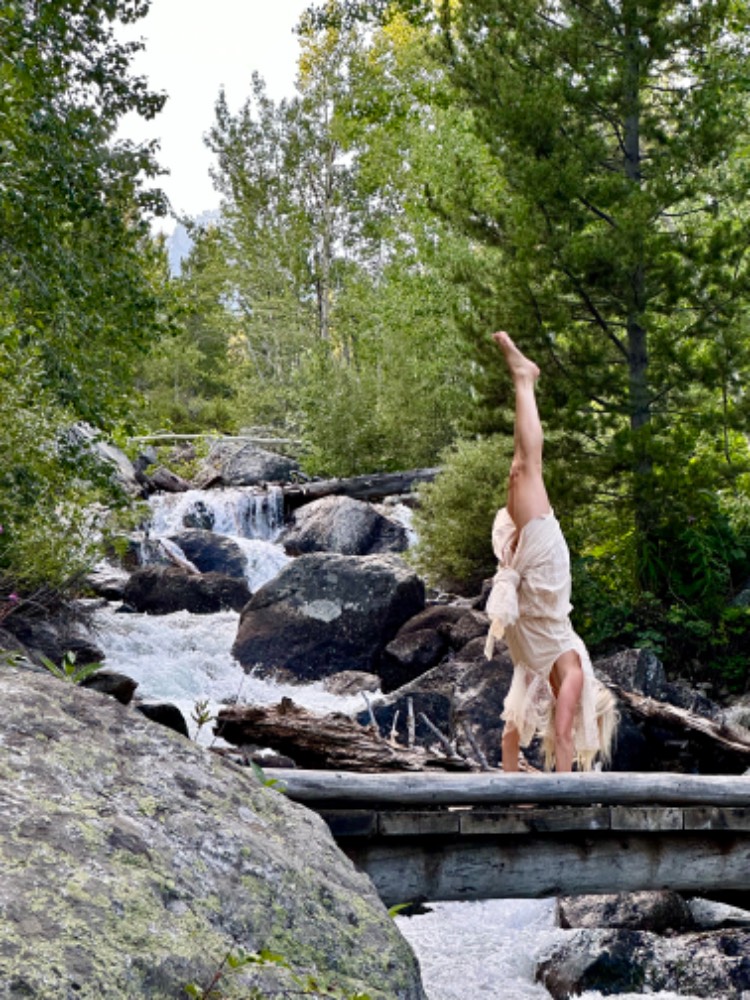 I've been a member at PALM for quite a few years but this year PALM literally saved my life. Finding myself completely shattered into pieces after a divorce was sprung on me, I looked for something to focus positive energy towards that would give me the strength, focus and peace of mind to slowly start pulling myself out of the darkness. For whatever reason, I woke up one morning and decided I was going to learn all of the hard yoga poses by the end of the year and I was going to start with handstands. I started taking private handstand lessons in March and, five months later, I've never felt stronger or more like myself. I just spent a week in Yellowstone on what can only be considered a life force creating adventure and it involved doing handstands and yoga through the entire park thanks to PALM.