Dmitry Serov
Private Equity Investor turned Clean Energy Entrepreneur
I started the Career Clarity Cohort having just left a 15-year career in private equity and trying to figure out what was next. My decision-making process is research and analysis-driven. Huw is likeminded and has done all the groundwork and applied his critical lens to the body of knowledge related to self-exploration. He takes the potentially paralyzing task of finding purpose and breaks it down to actionable, bite-sized daily exercises of structured introspection which compound into profound insight and, ultimately, a framework to help guide your allocation of time and attention. I finished the program with focus and the confidence to say no to pursuits that would distract me from realizing my vision.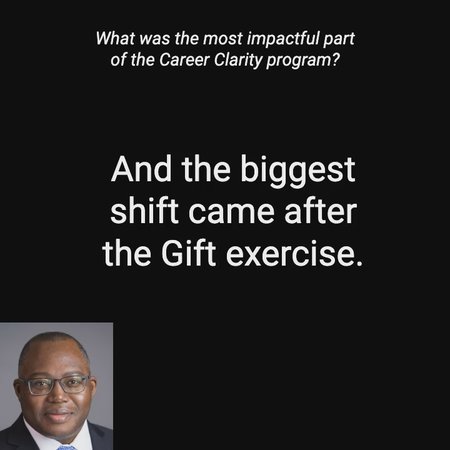 "I was struggling with confusion and this circle of doubt and indecision. Now, I'm much more energized. If you talk to my wife, I'm almost a different person energetically."

I had been seeing a therapist for nine months before this: every week, an hour a week for nine months. I didn't like going to work. I wasn't even really going to work. I work remotely a lot of the time and would find other things to do instead of work because I really didn't care about what I was doing or where we were going. Now with my new role and my new partners, if I could work eight days a week I would. I'm hungry. I feel like I have purpose and I know where I'm going.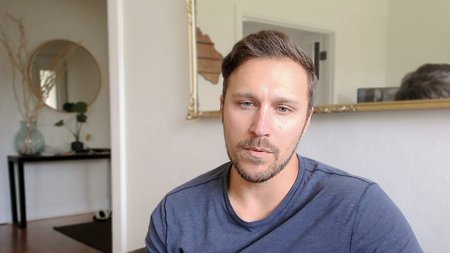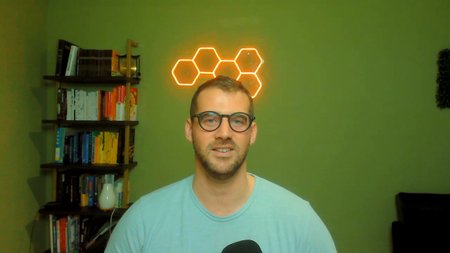 "[Through the Core Gift interview] we basically nailed down my entire essence to one line - and I think about that line every time I'm getting ready to meet with a client... and through my day to day that invigorates me and keeps me going."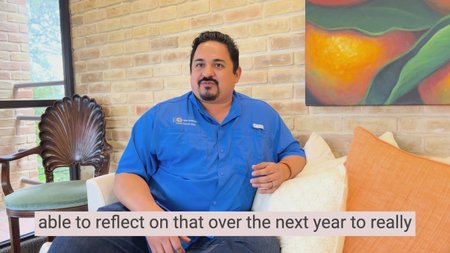 "Visit with Huw on the Path to Profitable Purpose and understand that you can live a fulfilling life and be a successful career person and make money while you enjoy life."

Jabari Holloway
Senior Software Engineer, Tech Industry
I had just survived Tech layoffs (gratefully) and was suffering from a combination of survivor's guilt, missing my friends/colleagues who were no longer at our company, and feeling like I was falling short of making the large-scale positive impact I am capable of. I knew I needed a change. I saw that Huw was speaking at an event and felt it in my spirit that I had to attend. The event had incredible energy. Something magical was in the air. Huw's heartening words captivated my attention, drawing me in closer as he shared his story with the audience – a journey of applaudable achievements, compounding career misery, hope, self-discovery, clarity. And then the missing piece: Gifts. I had explored my core values with my life coach and heard of visioning, but the idea of all of us having gifts to give was new, exciting, & refreshing to me. I smiled with anticipation. This was the path I had been searching for. I joined Huw's 6-week career transformation program, one of a group of impressive like-minded people ready for change. The assignments we completed and discussed together were fun & challenging, requiring deep inner work, patience with ourselves, and time. The results were well worth the investment. Throughout the 6 weeks I saw myself become happier as I expressed gratitude & appreciation and learned how to put myself first. I rediscovered who I am through refining my core values and establishing a clear vision. I made new friends. And through having my core gift revealed, I became tuned in to the path I need to make the impact my heart desires. Thank you, Huw, for such an incredible blessing.
D.J.
Investment Manager, Hedge Fund
Huw is both easy to talk to openly AND has a rare quality in that he seems to elevate the other person's thinking. In other words, I was able to think clearly when talking with Huw vs. with others (or alone). Many people have the opposite effect, like when I spoke to Ray [Dalio] in person for the first time - I was able to make a few coherent statements but not think on my feet at all. With Huw, it's like many of the virtues Bridgewater preaches but it worked so much better with psychological safety and knowing Huw was interested in helping me rather than determining my deficiencies.

Mati Carlos Reed
Financial Advisor - Pruco Securities
Clarity requires stripping down the stories we tell ourselves as entrepreneurs. Through Huw and our group, we were able to honestly acknowledge our limits, make clear our priorities, and ultimately unearth our raison d'etre...our purpose. For entrepreneurs and overachievers, I highly recommend taking the course and experiencing Huw's expertise in finding the conscious and subconscious core of our actions.