I think RightBlogger is genius. I was looking at ChatGPT videos on YouTube, and RightBlogger just makes it SO MUCH more accessible to get good content using AI.

I've been a content writer for quite a while already, seen the AI trend come in, and tried and tested all the available AI-writing tools, but no other tool comes close to Rightblogger. Why do I believe that? Rightblogger is created by bloggers, who understand the importance of search intent, and Rightblogger has been optimized to match the search intent, as well as it's possible with an AI tool. For this reason, it's the most time-effective AI-writing tool out there.

Having used the Jasper AI writing tool since it was launched and with thousands of content written via the platform, from e-commerce category and product pages to new website content, email copy, Google My Business post, blogs, and guest posts, I just wanted to let you know that RightBlogger is beating Jasper in every way.
After a decade of blogging, I had been relying on Jasper for the past year until I stumbled upon Ryan Robinson's free resources. I found them incredibly user-friendly and started relying less on Jasper. Then, I discovered Ryan's more advanced AI content curation tools at RightBlogger. In just a week, I made the switch from Jasper to RightBlogger and haven't looked back since. This platform allows me to craft blog posts that exceed 2500 words and utilize their SEO tools to enhance the quality of my content. While I do revise the content and insert my own links, this tool has truly revolutionized my blogging experience. I also utilize it for my clients' social media posts and about me sections. I wholeheartedly recommend that all bloggers explore these remarkable resources.

I'm a new writer/blogger. I've followed Ryan's blogging tips for some time now and got the email about RightBlogger. I was worried about the price compared to other platforms, but what you get is more than reasonable. I love using the post-outline feature. It's a massive help for me because I have ADHD and autism. It helps by giving me a clear guide to follow because my ideas can sometimes be very disorganized. I can't thank you enough for this platform. It makes life for a neurodivergent writer a lot easier and saves so much time.
RightBlogger is outstanding. I have been using ChatGPT and Google BARD to help me in writing for my posts. I also used other AI writing tools for the same purpose. When I try RightBlogger, it makes my life easier. It looks so original that with this tool you can save a lot of your time.
I'm the founder of ByRecruiters and the co-founder of MoreThanCareers. RightBlogger has accelerated our content creation process by 10 times. I love the fact that it's an AI tailored to bloggers, covering everything you need for your blog. Plus, the Article Writer is a game-changing tool. This tool alone is worth more than the price of the entire product.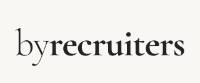 I'm a podcast host as well as a Life Coach and my day job is as a data analyst. RightBlogger helps me with everything, not just writing my weekly blogs. I use it with almost all communication with people. It's honestly my best investment I've ever made!
I'm a small business owner working on building my online presence. RightBlogger has helped me to be more concise in my messaging and more frequent in my posting. It helps me word things better and gives me lots of ideas for content. The best thing about RightBlogger how much time it cuts down on my work. Its a life saver!
I've been tasked with helping to promote our company's software development services, and one of my responsibilities is creating content promoting our expertise. RightBlogger makes my job so much simpler by helping to prompt me with great ideas and the images to go along with it. There are always new features to explore and each time I log in I am impressed with new capabilities.
Wow! As a brand new blogger, this tool is invaluable to me. I have only been at this blogging gig for about a month now and I can't imagine moving forward without RightBlogger at my fingertips. It's like it reads my mind! If I'm stuck on how to say what I'm thinking, it's right there to help me out of my slump. This is the best investment for any writer who is trying to improve their own voice and writing style.


Ali Faagba
B2B SaaS Content Writer & Strategist
I write, blog, and work as a content strategist. And in producing my first drafts, RightBlogger has been a huge help. The time I spend writing has significantly decreased as a result of this. RightBlogger stands out because it doesn't require a complex prompt. Just insert your article title and you'll have your first draft ready in minutes. I wouldn't say it's flawless, but it has never let me down.

Being new to this whole realm, I had no idea where to start with my blog. Rightblogger gave me the outline and helped me organize my content in such a way that it became easy for me to get started!