The diverse content on Sell Better is appreciated. It's been very helpful in gaining different perspectives on the various topics that you share. As a full-cycle Sales Consultant who is always working on my craft, It's like a piece of sandpaper, helping smooth and refine areas of my skill set that can be improved.

So happy I found the Sell.Better Channel :) I joined the 3-Step Guide Hitting Quota Session with Jason Bay today! The shared knowledge and material from Jason was amazing and the way James hosted the session was super funny! Looking forward to all the future sessions! Keep up the great work!
Ross Alcorn
Enterprise Account Executive
Sell Better has been such a help in getting best practices for cadences for outreach through multiple tools to create pipeline and close deals. I had the pleasure of starting my career with Leslie Douglas as my sales trainer and have used the tips and tricks as an AE the past 8 years. It's great to learn the latest and greatest tips/tricks from successful AE's who are leveraging new tech stacks.
Hey, I'm Viet, and a week ago, I joined a webinar about writing email. I have to say, much knowledge to be learnt, it was really eye-opening for me. Great synergy between the 2 hosts too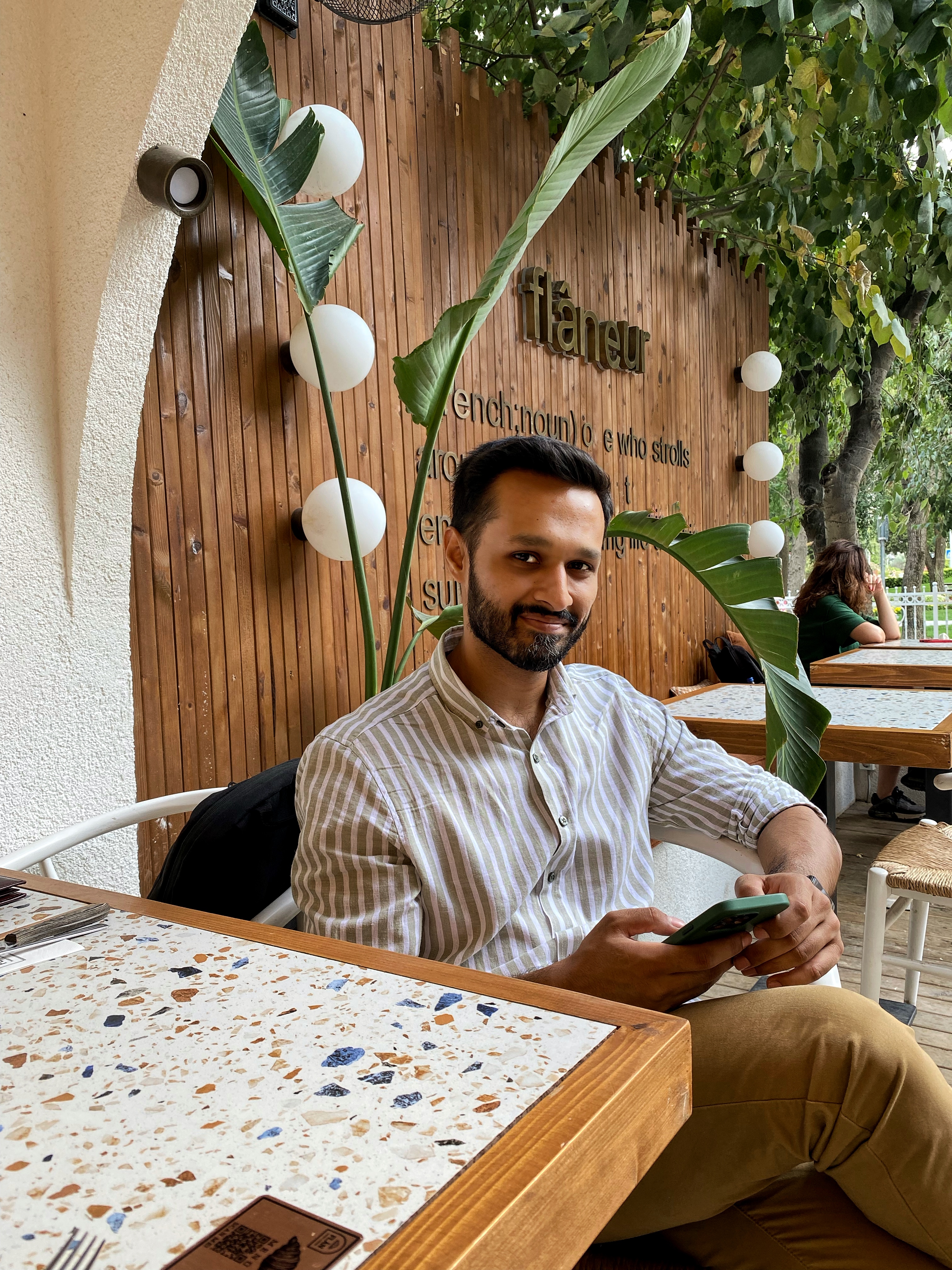 Syed Faraz
SDR at Qooper Mentoring Software
James I cannot begin to thank you enough for the content you have. I watch it every weekend to make sure before Monday I have learned something I can improve on. Every time on calls I use to have this anxiety and I thought this is not for me. But you bring in people from all ends and they share their experience and tactics on how to be better and I just tell myself, watch James webinar, improve and other things will follow. Thank you once again for the amazing content and keeping it simple, educational and direct.
I'm the Head of Sales for a SaaS, we're growing with a new SDR team, and Sell Better was a great way to learn about previus expereinces in the industry. James Buckley and his webinars have been a great way to learn, and connect.
I was actually in the middle of a "blitz" call day when breaking to watch the VM script webinar and I'm no longer leaving my name or # on VMs - love that the point it just to put a voice to the messages, not get a call back. It's already saved me a ton of time and hopefully will lead to some more email responses!
This show has been monumentally helpful to me as a first time BDR, who is also in his first job out of college. There's so much knowlege and guidence between all of the numerous speakers who speak on the show. For a free show, the information you provide is much more than I had expected to see. While there's always our superiors and mentors, It's always nice to have some outside ideas and see how others do the same job as me. Seriously, thank you for hosting this show! You guys/gals are awesome!
I've been using Sell Better as my go-to resource since I jumped into B2B sales. Let me tell you, there's no platform that beats it when it comes to leveling up your skills. James, Jason, and the whole crew are absolutely killing it, keeping us all in the loop with real-time updates.
PJ Fletcher
VP, Sales at XOi Technologies
I am the VP of Sales of a high growth SaaS organization that operates in a very competitive market, and Sell Better has helped us gain a competitive edge. I highly recommend taking advantage of Sell Better's webinars and courses if you want your Team improve their skill set and stay ahead of the game.
I've been meaning to send this overdue email to say 'Thank You' to you and the JB Sales Team. A few months ago, I got a promotion and a big raise at my company and I have you to thank for it. I took a new sales job in March 2020 and it was extremely challenging with COVID but, I had also not worked in a pure sales role in over a decade. I googled "How to Make a Cold Call" and watched some of your YouTube videos (being from Boston, I appreciated your style). From there, I started listening to your PodCasts and showing up to your webinars. I worked up the courage to focus on cold calling and sending video messages. After a few months, I was starting to book meetings and made sure to secure the next step. Those meetings started to turn into deals and I am happy to say I have been able to hit every sales goal. I did not think I would make it too long in my job those first few weeks and now I am a top performer. I cannot thank you enough for the content that you have put out and will be forever grateful.
Hey there! JB Sales Training has enabled me to be confident in my outbound strategy and ability to close deals. JB sales was the place I went to when I got into the Sales game. I went from unconfident and awkward in my approach to being asked by my sales leaders to share what I have done with the entire sales org. I am grateful to JB and the team for what they've put together... forever a fan!!

I attended the webinar on how to be persistent - not pushy - when you prospect, and can really say that I not only enjoyed the time listening to Emmy, James, and Shelly, but came away with practical tips and insight on the sales process. The time flew by and there was so much helpful content. The biggest takeaway for me was to never feel bad about doing your job - I've definitely been guilty of saying, "Sorry to bother you," or "I hate to be a pest but.." it is repetitive, but it's my job. Looking forward to seeing more of what the Sell Better team has to share!

Hi! I'm Tehrynn and I'm in my first sales role EVER as a BDR. I'm constantly working towards bettering my outbound enterprise outreach. Sell Better has helped me with there AMAZING webinar and email content stay educated and ace the best practices for what I do. Their webinars are not only frequent but always relevant to my role with easily applicable things I can do to improve my sales performance. Love their stuff!

I was hired as a BDR got promoted to enterprise account development rep in 6 months after hire. I was introduced to JB sales by a colleague at Twilio when I got hired at a start-up (with NO sales background) and since enrolling in your program I have exceeded my quota by 300% and already have got 2 promotions in 9 months. THANK YOU!!!

Kirsten Woodbury
Building Materials Trader/LBM Advantage
Kirsten Woodbury-LBM Advantage. I am a Building Materials Trader. I don't sell like the rest of you, one or two products, I sell 10 plus. I have to research the best products for my clients who are members of our Co-op. I have learned many tips and tricks to keep my clients engaged and for me to help build my relationships with those clients. The best thing I have learned… that you send me the recordings… just kidding! The best thing… I have not only learned from you, but I learn from the people that participate. I may not catch everything but what I do is so appreciated. I love that I can ask stupid questions and get answers. I'm new to all the sales jargon but have AHA moments often when I find out what something means and I have been doing it for years. Thank you all for the time and effort that you all put into these great webinars. I am seriously grateful.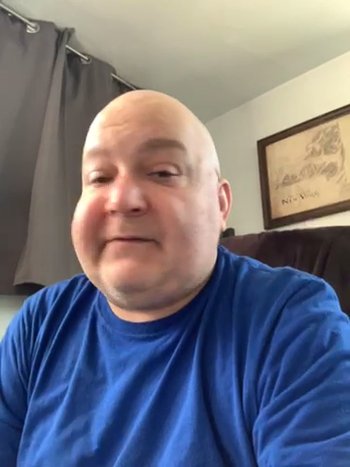 Josh
Account Executive at Brandlive
- I sell virtual and hybrid event technology and services. - Sell Better provides an abundance of tips for cold-prospecting and building my pipeline. - I love the variety and amount of content that Sell Better provides.

I work to provide solutions to ambitious D2C brands to help them reach their target audiences. I attended the How to Write A Cold Email That Converts webinar and got a lot of great tips and resources for writing better emails. Immediately after the webinar, I started shortening my emails to make sure I wasn't asking for a meeting that I hadn't yet earned. Turns out my emails were way too long and way too informative. I was providing prospects with an overwhelming amount of information that they didn't ask for. Now, my emails are focused on THEM and trying to determine what THEY are struggling with. James Buckley's webinars are now part of my growth plan and I look forward to future content!

Paul De Libero
Sr. Enterprise SDR, Drift
- I'm an Enterprise SDR at Drift. I sell to marketing and sales leaders of B2B companies. - Sell Better helped me figure out my outbound frameworks. I was struggling with my quota after being fully ramped, found Sell Better, and the next month hit my quota at 220%. Since, I've yet to dip below 100%. - Best things about the webinars is there is always a takeaway or helpful thing to try. In sales, what works for one person can work for another, so it's great to get new ideas and approaches for your outreach.